The new release of TMetric features a widely requested and useful functionality that will help you manage your business effectively. Below, you will find a detailed description of the new features.
Billable rates & costs
The largest feature we have launched is the billable rate functionality. You can now associate your account with a default billable rate, which will be automatically assigned to a billable project you create in your account. The default billable rate is applicable when you set the invoice method in a project to "By project rate". This rate can be then overridden on a per-project basis, for example, when you have different hourly rates for each specific project.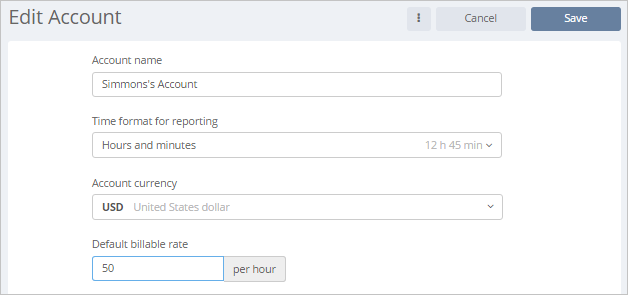 You can also assign a personal billable rate and cost rate to each member in your account. The personal billable rate is applicable when you set the invoice method in a project to "By person rate". The person billable rate is the external rate you will charge your client with, and the cost rate is what an employee or contractor costs you as a business.
The billing functionality provides in-depth information on revenues and expenses incurred on a project.
Billing information in reports
Team Summary and Projects Summary reports now have two additional columns Billable Amount and Costs that give you a deep understanding of your income and expenses associated with a specific user, project, or team. In the header of the report, you can find the total Amount value and Costs value. When the Amount value is green, your income is greater than expenses.    

But if the Costs value is red, then your expenses do not correspond to your income.

Redesigned interface for new project
When creating a new project, you can make it billable, choose the project currency, an invoice method, and set a project rate.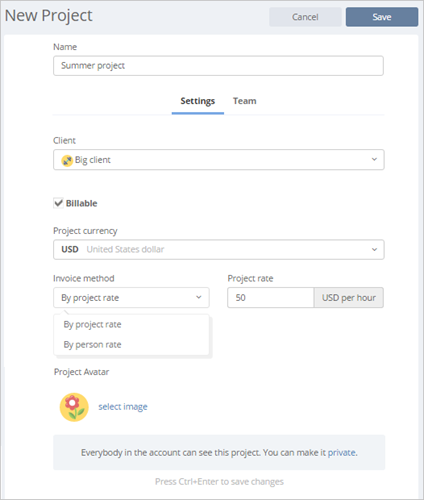 Time format selection
In the previous release, we have changed the time format displayed in a report from hours and minutes to decimal hours. However, while being great for billing, deсimal hours are quite hard to interpret for most people.
In this release, we considered this fact, as well as our users' requests, and implemented three time formats for you to choose from. Now, you can change the way time will be displayed in a report:
hours and minutes
decimal hours
clock-like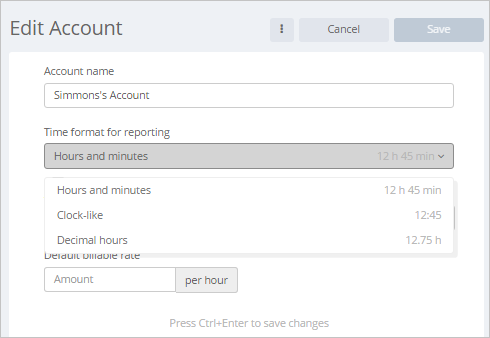 Project manager has broader privileges
A manager of a project can now change a project's name, avatar, client, add and delete team members, and change a project's status. The manager also sees billing information relating to a project, except for billable rates. However, a manager cannot change the billing information and does not see it in reports.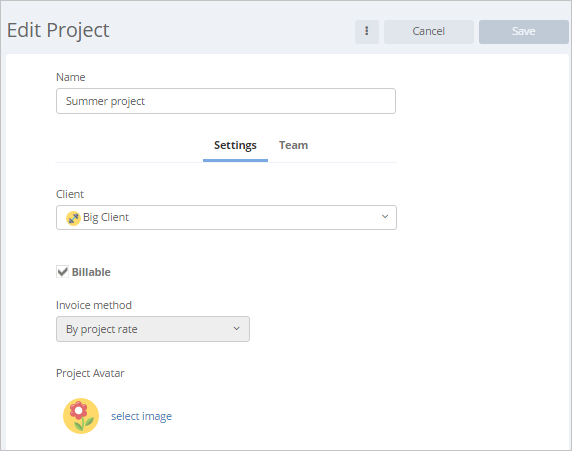 Total break time
TMetric sums up your breaks during the day and displays at the top of the timeline.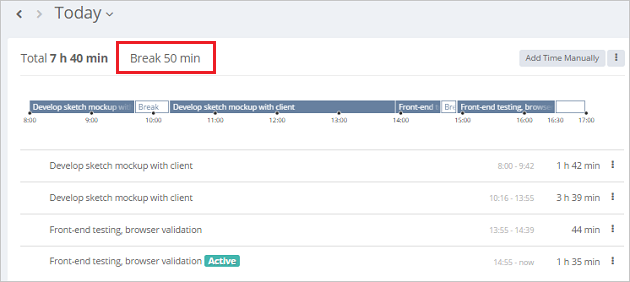 Time logging restriction
With the introduction of billable and cost rates, we have imposed a small restriction on time logging. Now, a user that does not belong to a team of a project cannot log his time for this project. This is done to avoid confusion when calculating the total billable amount for the project.
Conclusion
As you can see, the new release of TMetric provides a handful of very useful features for you to control your profits and be more productive at work.