Black Friday: 15 Facts that will blow your mind
What to expect of the time labeled in calendars as 'Black Friday'? If you look forward to the biggest shopping event of the year, check our post: you will find the list of facts that are equally interesting for both retailers and consumers.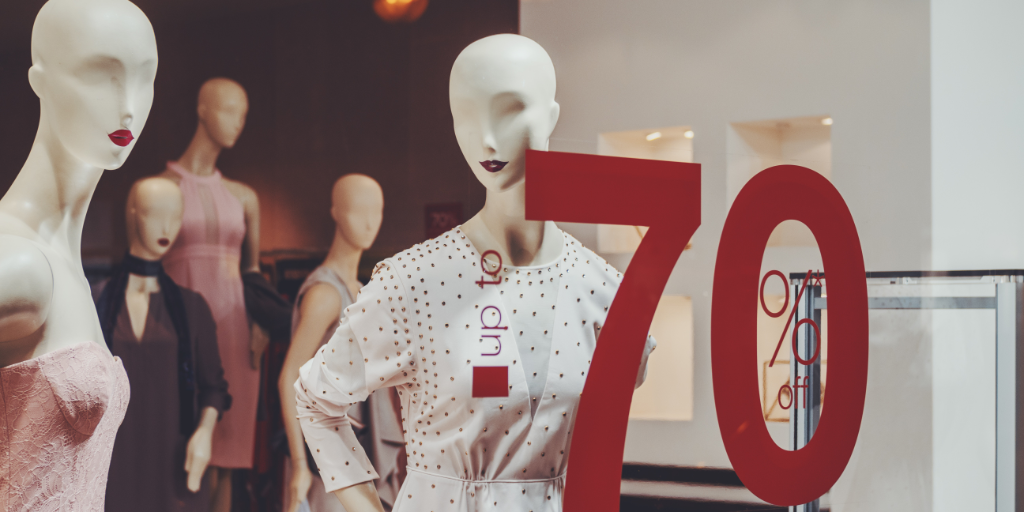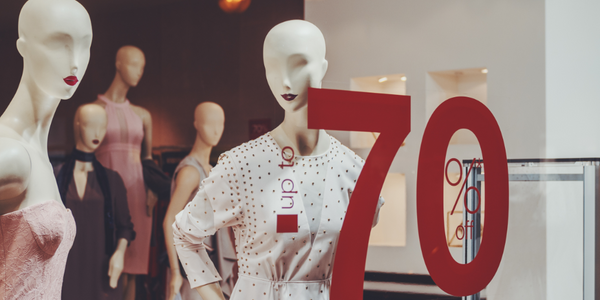 Black Friday is the biggest shopping event of the year that comes to Friday after Thanksgiving. It originated from the USA but became globally spread. Below is the list of facts you will find interesting either you are a retailer or a consumer.
1. Why Black Friday? The data on profits in financial reports used to be marked with black:  the term was coined by one of the American newspapers in 1981 to describe the rise of selling numbers before Christmas holidays.
2. Black Friday in numbers, according to Black Friday Global Report:
51% internet American users told that they would start chasing Black Friday deals on Thursday, i.e. while sitting at the Thanksgiving table!
The sales on Black Friday in Pakistan grow 11525% (!) comparing to a regular day.
Thailand turns out to be 'the strongest' in terms of resisting the 'sales madness' as selling numbers show only a 46% rise.
About $ 400 will be spent on Black Friday sales by a British person.
The biggest discounts reaching 66% and 68% will be available in Canada and the US.
3. Are there any secrets behind the 'super deals'? Yes, there are, and most of them are dirty. First of all, lots of deals are actually on the old products that need to be sold to clear the warehouse before the spring season items arrive. Secondly, sometimes the prices rise before Black Friday on purpose to make the discount look more visible. Thirdly, while getting ready for what is traditionally known as the most important selling event of the year, big stores train their employees in a special way to 'spot' the most willing shoppers and apply any upselling technique you can think about (for example, by confession of some shop assistants, they keep the person in the dressing room as long as possible by bringing the new clothes to 'ignite the appetite for purchase').    
4. What are the most popular things on Black Friday sales? Well, here there are no surprises. The most chased products are clothes and electronics (laptops, PCs, and smart-home gadgets). Underwear and sports accessories score the least in the list of popular BF items.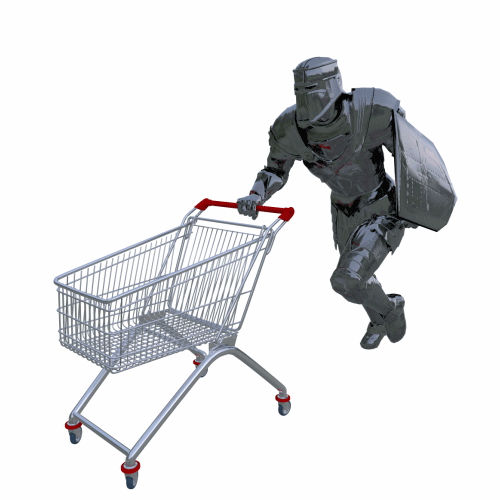 5. How do people prefer to get ready for shopping on Black Friday? More than half of shoppers admit that do research online prior to sales, relying on the information either from random ads or from the retailer's websites.
6. Is Black Friday dangerous? Actually, yes, it is. Since 2008 10 deaths from shopping on Black Friday have been officially registered (one of the shocking encounters happened in 2016 when a shopper opened fire and killed a person over Walmart parking spot).
7. An amazing fact that you will love to know. On Black Friday in 2014, a group of Hells Angels in California waited in line for 5 days to buy out Walmart's entire stock of bicycles so they could donate them to kids in need.
8. How old are the biggest shoppers? A millennial generation whose average age is 26 years old is the group of shoppers that are most likely to make an impulse purchase (the survey showed an impressive 80% millennials identified as impulsive shoppers)
9. Online or offline?
In 2016, for the first time in history, online purchases surpassed shopping in brick and mortar stores.
In 2017, the stunning number of 58 million people shopped online on Black Friday.
10. The most patient/aggressive shoppers. The first shoppers to enter the shop on announcing the Black Friday sale are called 'doorbusters'.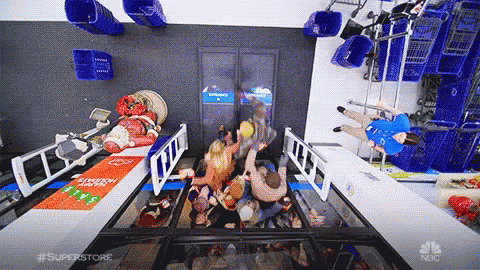 11. Why is it sometimes not safe to shop in stores on Black Friday? 12% of in-store shoppers are allegedly drunk.
12. Is the price on Black Friday the lowest you can find? Believing the best deal can be found only on Black Friday day is fiction because, actually, the better prices start to appear closer to Christmas.
13. How long do shoppers wait? On average, shoppers wait for 2.5 hours in a line to get in a store.
14. Best buy. According to consumer report experts, the only really good products to hunt on Black Friday are Apple products (they include gift cards into the purchase) and big TVs, which will be the best buy because on that day retailers sell it without including the expensive shipping into the price.
15. Security. In case you shop online, it is advisable both for merchants and customers that they keep their software updated for security reasons as sales season is the time when the system is most vulnerable due to an increase on various scamming schemes.  
Stay safe and sane, and happy Black Friday!