TMetric is changing for better to cater to our customers' needs. That's why we came up with two promised features to add extra functionality to your time tracking experience. We're pleased to introduce these first steps to help track fixed fee projects and enable recurring budgets so that you could calculate and get paid for your work more accurately and transparently.
Recurring budget for projects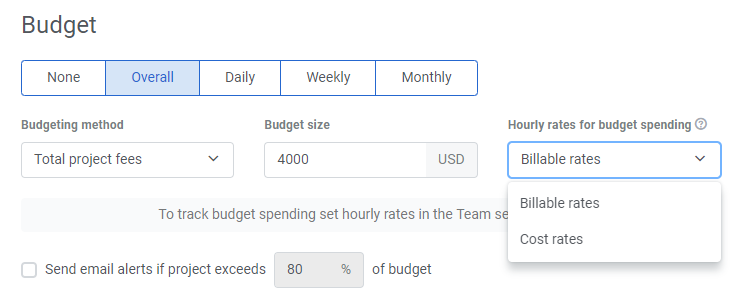 Our newest feature of recurring budgets makes managing projects and controlling budget execution less time-consuming and more efficient.
Project Settings, locate the Budget section and check the type of budget you need. If your project budget can be broken down into recurring periods of time, choose Daily, Weekly, or Monthly to define the type of recurring budget. You decide what works best for you.
Support for fixed fee projects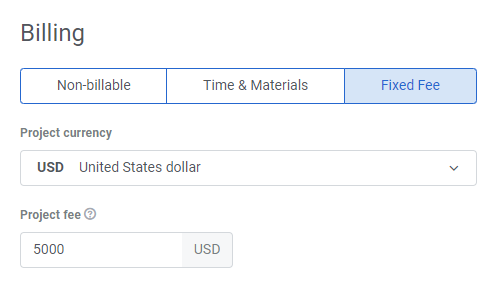 Now, you can analyze your budgets for Fixed Fee Projects.
This way you can account for the incurred costs against the budget to get the real picture and see the profitability of your work.
Now, the precision of budget calculations for the projects along with flexibility in choosing budget types reaches a new level.
Track budget spending using cost rates
To allow more flexibility in defining your budget, we now offer our Business Plan subscribers to use cost rates as an alternative to billable rates.
Please note that Cost Rate is available for the Fixed Fee Projects when choosing Total Project Fees as the budgeting method.
About TMetric
TMetric is a time tracking web app for both freelancers and big companies. Great control over time intervals and project budgets, flexible billable rates, crystal clear reporting, transparent team monitoring and lots of integrations, all wrapped up into a light interface. Calculation on how much time is spent on certain projects, clients and tasks in an instant.