Get notified about exceeding the budget immediately
The present update offers more useful features to our users, such as instant alerts for budget overrun, displaying previous agenda events, and a direct request for a demo. Read on to find out the details.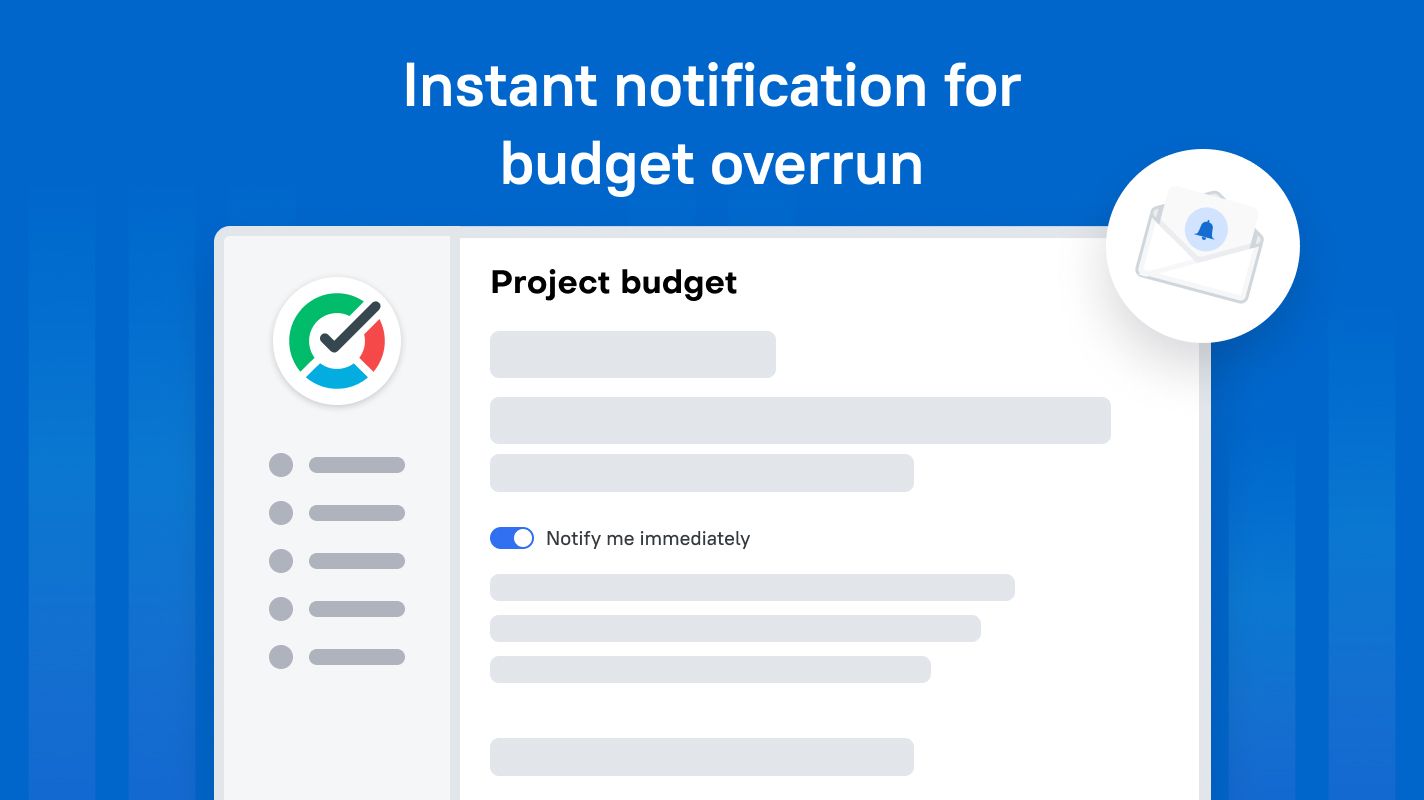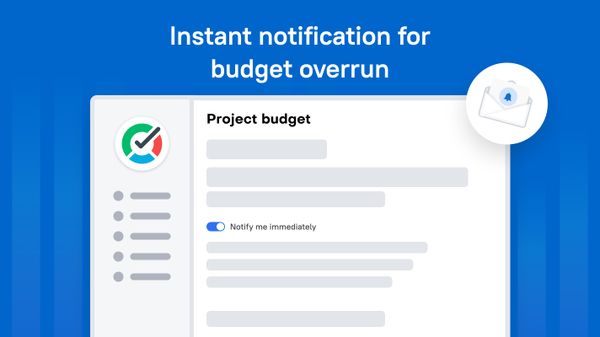 In this TMetric time tracker update, we added the possibility of getting instant notifications when a project goes over budget. Also, the Agenda section will now display not only today's events but also the ones for the previous 7 days. And, moreover,  you can request a demo directly from the app.
Instant notifications for budget overrun
You can easily configure TMetric to send email notifications when a project's budget exceeds a certain threshold. Previously, email alerts were sent once a day, but now you will get them as soon as the budget goes beyond the limit.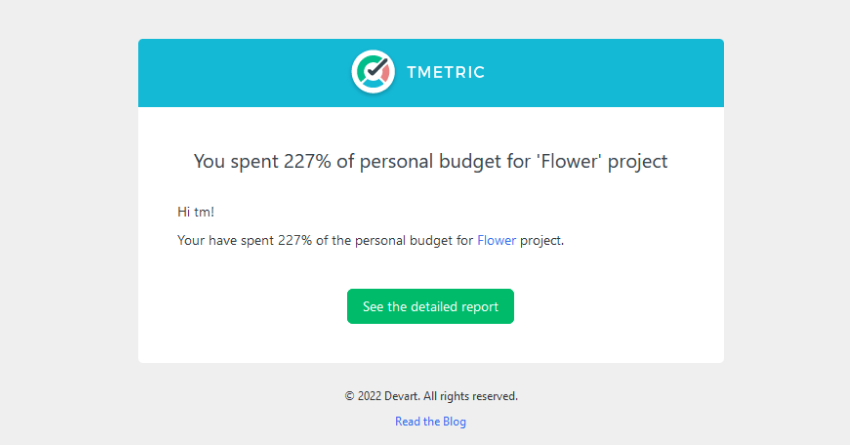 You can also configure the Over-budget behavior for your project.
Daily meeting agenda
TMetric allows you to integrate Google and Outlook Calendars to track time spent on all your events (meetings, calls, etc.). Events are displayed on the Time page in the Agenda section. Now you can see both today's events and the ones for the previous 7 days. So, you can easily add events post factum.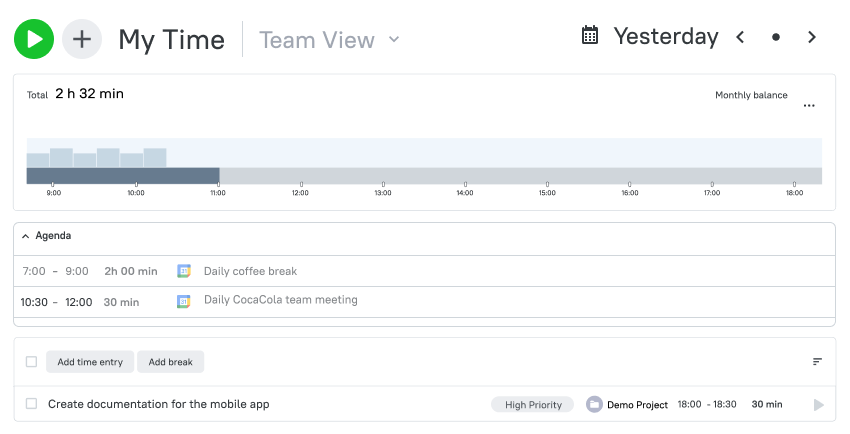 With TMetric, you can keep the meeting agenda under control.
Request a demo
We value our customers and their time. We are always ready to help them with exploring our service. Now, it's possible to request a demo directly from the app. You schedule a live demo with us, get all the answers to your questions, and find out why TMetric is the right choice for your organization.
To schedule a demo, do the following:
On the main menu, find and click the Request a Demo button. The button is only available during the trial period, to a workspace owner and if the size of a company is 10 or more people.
Fill in the form fields.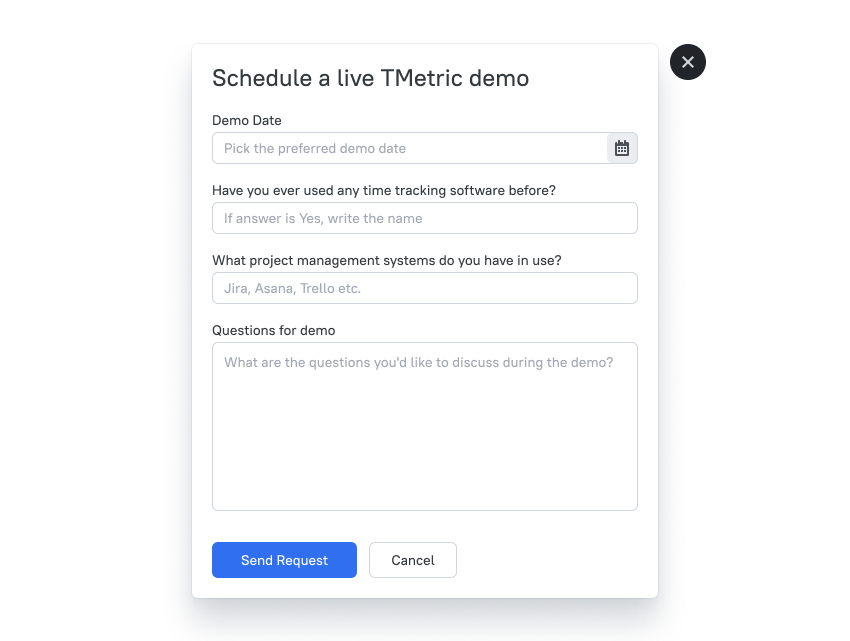 3. Click the Send Request button.
We get your request and we will be ready to assist you on the way to making TMetric a good business partner for you.
About TMetric
TMetric is a time tracking web app for both freelancers and big companies. Great control over time intervals and project budgets, flexible billable rates, crystal clear reporting, transparent team monitoring, and lots of integrations, all wrapped up into a light interface. Calculation on how much time is spent on certain projects, clients, and tasks in an instant.