How a software development company "Convergine" built clients trust with TMetric
Building clients trust has never been easier. Take a look how it went in Convergine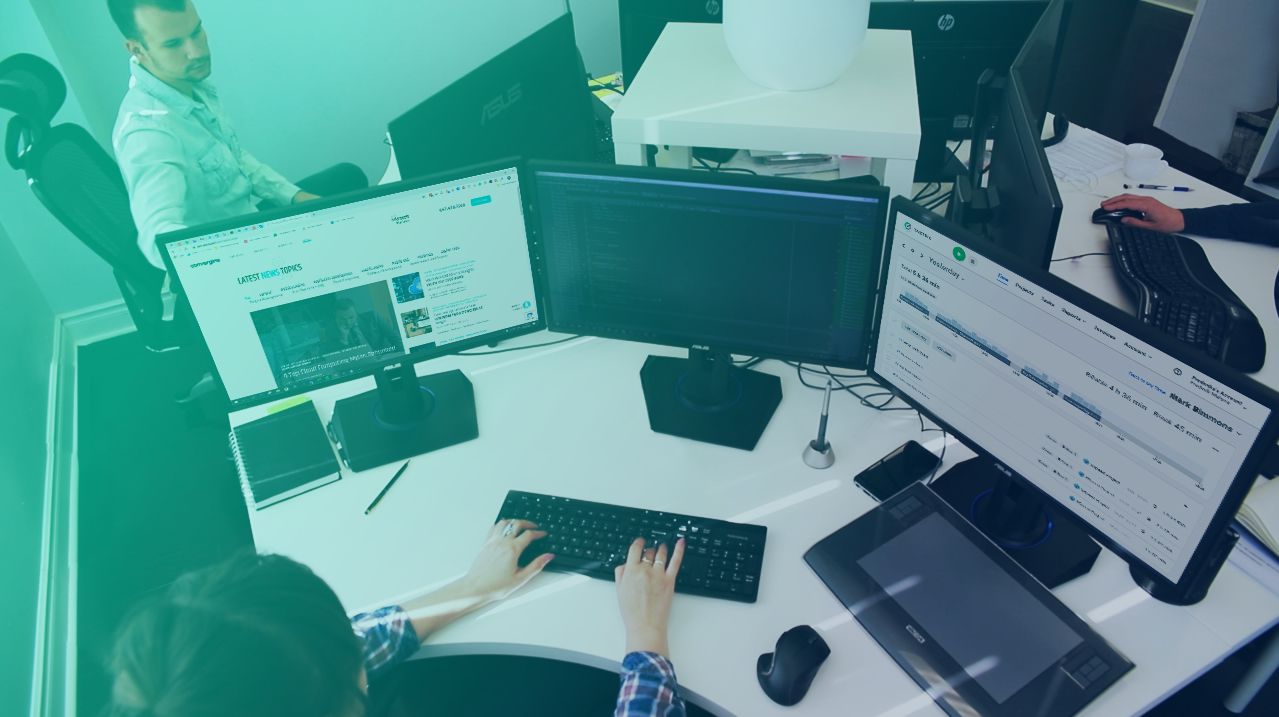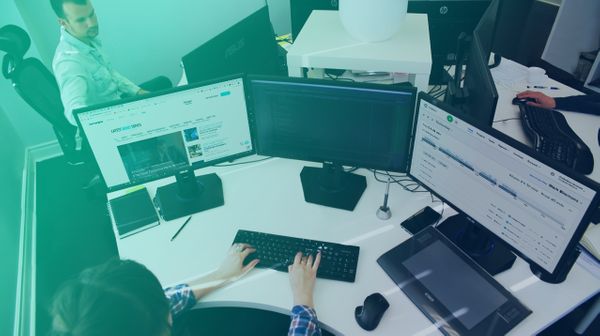 About Convergine
Convergine offers advanced web and mobile application development with an artisan's touch. Through elegant design and coding, we provide unique solutions to complex business challenges for companies of all sizes in various industries. From corporate and e-commerce websites to complex CRMs and web applications, our products and digital strategies attract customers and optimize business processes.
Optimizing our own business processes was a challenge before we started using TMetric.
We have been using TMetric for 4 years, after we made the decision to ditch our old-school methods of time tracking that weren't working for us, and find a simple, modern-day solution.
Some of our challenges before implementing TMetric
Prior to using TMetric time tracker, we weren't doing a great job of tracking our time.
We couldn't be certain that we were not losing money by spending more time on a project than we had originally estimated. We felt there was a 'leakage' but struggled to pinpoint it. We needed to be able to identify exactly where we were wasting time so that we could find opportunities to improve the efficiency of our team and processes.
From another perspective, our relationship with our clients is critically important to us. We strive to build trust by always being transparent. We found it time-consuming, and sometimes challenging, to report the actual time spent on a project to our clients.
Effectively tracking our time wasn't just about saving money, it was also about improving our processes and personal habits to be more competitive and efficient using proper tools.
Why we chose TMetric
We tried a few time trackers, and finally decided on TMetric for several reasons; it easily integrates with our project management software, it has a Chrome extension, it has mobile apps, and, it gives us everything we need to generate detailed internal reports and reports for our clients. We also really like the well-structured interface, which makes working with the application easy. Overall, we feel that it provides best value for the price.
What changed after we implemented TMetric
Well, a lot has changed since we started using TMetric. While it took a bit of time to get everyone in the habit of using the application all the time, the team has embraced the importance of accurate time tracking.
We now know exactly how much time we spend on specific project tasks (as a team and individually), as well as the time that is spent on communication, estimates, bug fixes, and other internal activities.
I think that, initially, our team members were worried that the increased accountability that would result from tracking their time would mean they would be watched like a hawk and judged for how long it took them to complete tasks. But that's not what happened. In fact, it actually helped to reduce stress.
By monitoring the team's time on specific tasks, we are now able to identify and resolve bottlenecks and inefficiencies to everyone's benefit. We can justify if we need more manpower to complete certain tasks or projects, or whether we just need to come up with better processes as a team.
Without feeling like they are being judged, the increased accountability seems to empowered each employee to be in charge of their own success, which is extremely motivating.
TMetric has helped our team to be better organized and prioritize tasks in order to reach personal and shared goals.
TMetric has helped us tremendously in preparing proposals based on the insights we have gathered from past projects. It takes us a lot less time, and we are now confident that we are accurately accounting for all the aspects of a project.
When we respond to urgent requests for smaller tasks without a prior estimate, occasionally, clients will question a line-item cost on the invoice. Now, we can quickly, and easily, reply to our clients' time-related concerns with a screenshot or report from TMetric.
Why we love TMetric
Frankly, we were worried that everyone in our team wouldn't buy into using the application or continue to use it on a regular basis. After all, who has the time to spend learning another application or want to add yet another task to a busy day. Thankfully, that hasn't been the case.
We attribute that to TMetric's clear and simple interface, powerful time reports, and easy integration with our project management systems. We currently use TMetric with Azure DevOps and ClickUp, and in the past have used it with Jira and Asana.
Some of the features that we particularly like:
Tracking in real time – The easy-to-use timer allows us to keep track of every minute and add time manually if we need to.
Tags – We can add tags to time entries to group time by activities and use  tag filters in reports to show the required activities.
Workday timeline - The workday is visualized as a timeline. We can edit our work-time using only a mouse.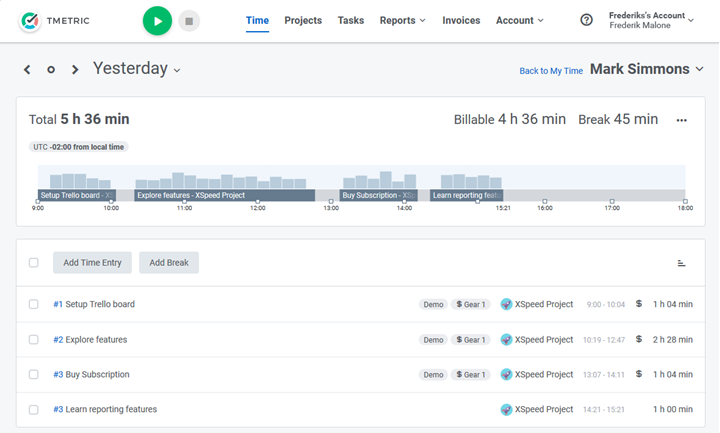 Powerful reports – We love the flexibility of the reports. It's quick and easy to get an overview of time spent on projects and use the filters to drill down on details like period of time, team member, project, client, task, etc.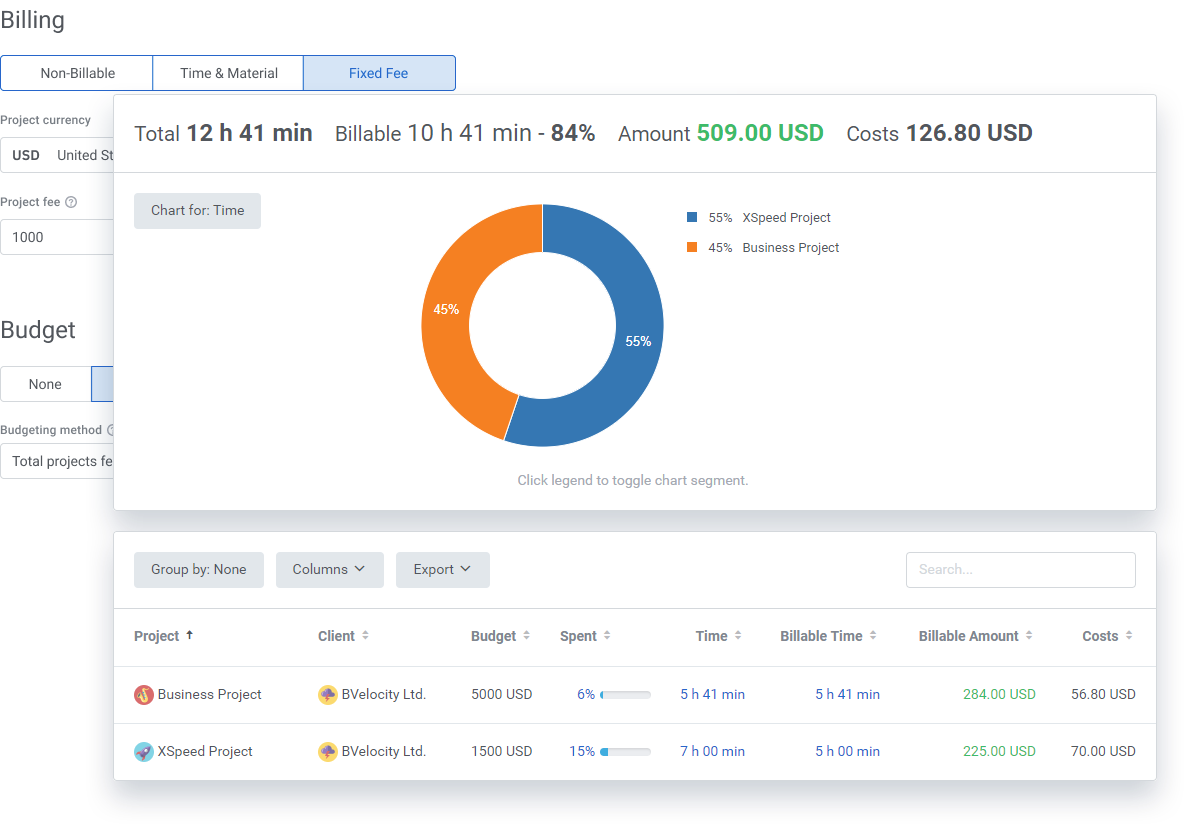 Exporting data – We can save time entries to PDF reports for our clients with one click, or export to a CSV file for importing to an Excel spreadsheet or a database.
TMetric has not only helped us to realize our goals of properly estimating tasks and projects, and being transparent with our clients, it has also motivated our team to be more productive.
About the author: success story is provided by Convergine Creative Director - Andrei Medvedev.