How GSIX improved internal processes with TMetric and stopped wasting time
How TMetric time tracker helps software development company to improve internal processes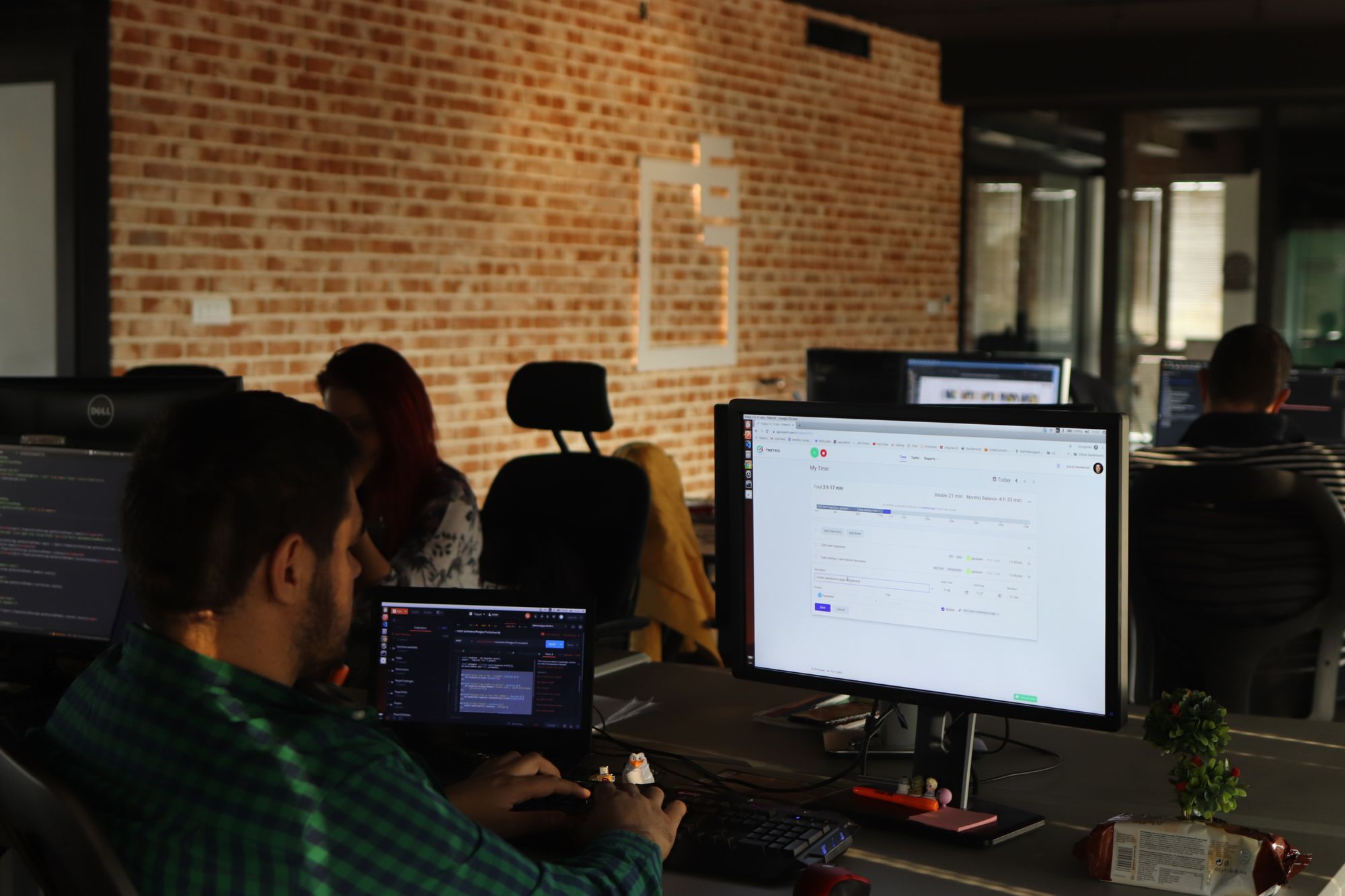 About GSIX
At GSIX, we build custom software that helps companies overcome their technical challenges. With an amazing team of over 30+ software engineers, designers and marketers, in the past decade we've been supporting everything from solo-founder startups to Fortune500 enterprises.
We always strive to exceed clients' expectations when it comes to delivering on time and on budget.
To achieve the time-related deliverable, we have been TMetric loyal users for almost 4 years. Since then, this tool has been our work-time tracker and much more than that.
A little retrospective, what was it like before introducing TMetric into our daily lives?
Let's explain this in one sentence: We were wasting time on time tracking!
What challenges we faced before choosing TMetric
Long-time before implementing TMetric as our working habit, each member of the team had to log their work hours in a spreadsheet. Yes, we know this was a frustrating and disruptive moment for everyone!
First, we had to dedicate extra time to insert the working hours in a table. Some did it at the end of the day, some at the end of the week or month and some never.
In all the cases, we were losing time, money and energy.
Not to mention the obvious fact: motivation for manual time tracking was being at the lowest levels.
Lately and luckily for us as software engineers, we were able to create a logged work export from JIRA and somehow get into the predetermined monthly work hours balance, but there were still missing hours from... let's say, invisible tasks.
This was the first and the greatest problem since not properly tracking hours led us to decreased productivity, lack of effective reporting which then led to various billing challenges.
And this was the real struggle until May 2016! The 6th of May is the day when we had the ever first TMetric time entry.
What did we improve after implementing TMetric 3 years ago?
This tool for time tracking has provided us with benefits in many crucial areas of our working.
#1 What happened to our productivity levels?
No more manual inserting time entries. The start of using TMetric meant an easy switch to automatic logging of work hours. At the end of the month, we are able to see how we distribute time and monitor our productivity peaks and downs.
Each user can see how they distribute the time during the day. At the end of the month, we were able to monitor the overall productivity sorted by team or individual.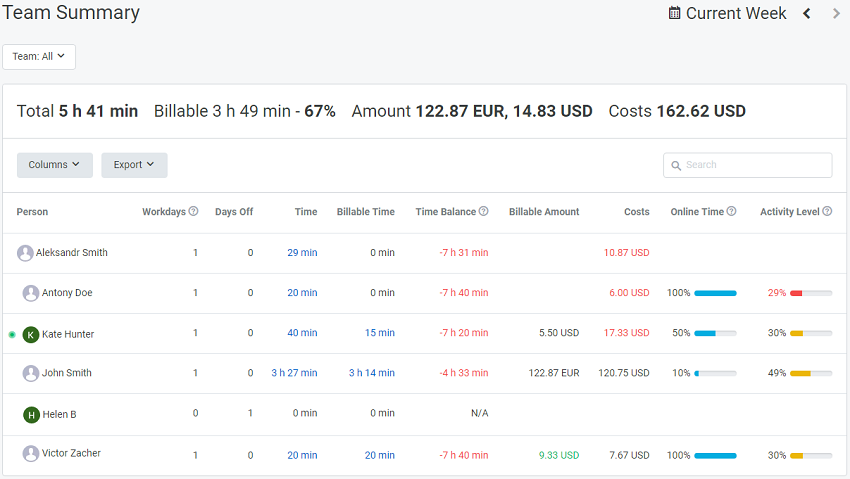 With the diverse integrations available at a click in all the browsers we use, TMetric, enables us to manage our working hours in real-time. Just click start on a new task or activity and stop when it ends. But we'll discuss integrations later.
How we spend our time and how we think we spend our time are two different things. TMetric helps us delineate this - a view of the time we spend on work activities and a clear insight into productivity failures so we can fix it, right?
#2 How did we manage to improve our internal processes?
We have a wide range of clients from various industries, and all billed in different ways. For example, some of them want to be billed per project and some want to be billed per hour. Either way, time tracking is crucial.
Without TMetric, we wouldn't be able to bill clients if we don't track hours or we don't know how much time our team spends on the specific client.
On the other hand, based on the previous experience, our team can make better estimations on how long an upcoming project will take to complete. All in all, with TMetric we're able to make more intelligent decisions on running and pricing projects as well as planning and managing the work hours too. Not to mention that we can easily export a report to a PDF.
#3 What is the best thing about TMetric's integrations?
As a team mostly built of software developers, we adore integrations that make our engineering lives easier. And TMetric allows us to integrate a wide selection of platforms that we use on a daily basis.
For example, our work heavily depends on JIRA, Trello, GitLab, GitHub, Asana, BitBucket and many more.
TMetric enables us to sync our tasks hassle-free and be focused on the real job, instead of shuffling around tabs as we jump between projects.
Moreover, as a team of engineers using Linux, iOS developers using MAC and sales and marketers using windows, we really like TMetric because it is available for all of the above-mentioned platforms.
#Other things that make GSIX love TMetric:
- With TMetric we can accurately track our break-times.
- It has the ability to automatically remember the task names and suggest when we start naming the task in the field.
- The reports are very intuitive and we are able to filter the data across clients, projects, and dates.
There are many more features that we cannot recall mentioning right now (hopefully next time) but the conclusion is clear.
We love TMetric because of its minimum required interaction for time tracking. As software engineers, we are eager to use simple things, and we enjoy this tool's simplicity and elegantly handling our work time.
On the other hand, from a managerial point of view, TMetric simplifies the processes related to managing clients' projects and setting billable hours per employee and/or project.
Moreover, we export productivity metrics and other time-management insights with our custom API implementation. Hopefully, to tell you more about this in the next blog post.
Until then, we are looking forward to tons of new features!
We can't imagine GSIX without TMetric anymore.
Till' next time,
Martin from GSIX
About the Author: This is a guest post by Martin Nedelkoski, Software Engineer at GSIX.