How Lawyers and Attorneys Track Their Time
Tracking time in legal practice is essential for generating income and expanding the clients intake. Read on what techniques lawyers use, and why time tracking software is an unbeatable winner of timekeeping for legal professionals.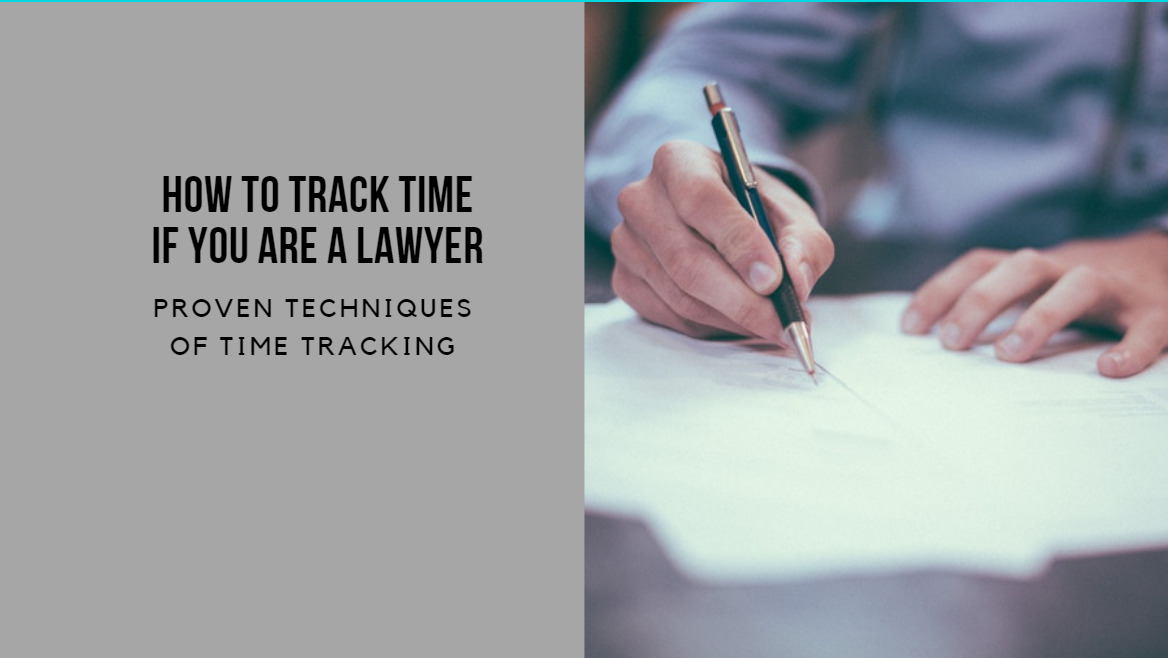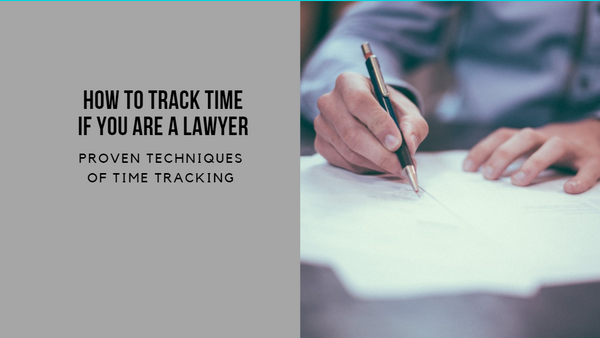 Lawyers allocate and utilize time by catering solutions to any kind of a legal problem. It often implies switching from billable to non-billable type of work (for example, a court presentation will require allocating time for doing preliminary research).
How lawyers' hours are counted
Whatever branch of law the legal professional is engaged in, timekeeping is an integral part of the typical work routine.
Overall, legal practice incorporates not only activities that are directly related to serving the clients but conducting meetings, making phone calls, sending and replying emails, to name a few.
Calculating the time spent on these activities and storing it secure in one place might become a challenge and even result in issues with billing.
What causes complications with calculations is the fact that attorneys have to keep track of multiple things at once, and recalling everything in detail might be energy-consuming, to say the least.
The implications of playing guessing games with time entries in legal practice are more dangerous than it might seem.  
Apparently, 'biting off' attorneys' time leads to disruption of workflow and time mismanagement, which is particularly painful as in most cases, it makes a negative impact on legal professionals' productivity and the precision of their fees calculations.
Traditionally, legal professionals apply the following techniques in their practice:
Planning and timekeeping in the calendar
Filling tasks and time entries right in the Calendar on the daily/weekly/monthly basis is the old school method that lots of lawyers and attorneys feel like sticking to up to now.
However, along with its advantages (giving the access to the systematic view of the work process and easy-to-retrieve archived data), it has some serious minuses (the limited functionality of the method compared with the digital time tracking tools).  
Tracking within email service  
Managing cases is accompanied by the constant flow of received and sent emails. Without a doubt, most of legal practice is conducted through email communication either we talk of case management or inner communication in the law firm.
Therefore, by reviewing letters, lawyers get the relevant information and updates on what issues were solved, when the things were dealt with, and, most importantly, how long it took to perform tasks. Despite the obvious plus (emails are automatically time-stamped), time tracking through emails has some disadvantages (the necessity to spend time on retrieving the data and converting it into time entries), especially in case of using several email services.  
Working with documents is a daily ongoing process in any legal professional's routine, which means that timekeeping is possible to link to the time of creating/editing/modifying certain files.
Sorting documents by folders can be also handy for tracking the dates and creating the unbroken workflow. Unfortunately, such a technique can be applied only to completed tasks and, overall, this method lacks automation, which might lead to critical losses of data and time.  
Tracking phone calls made within performing tasks is not uncommon when it comes to accountability in legal practice. The modern phone services have logging features providing the detailed data on dates, calls duration and contacts information.
The minus of such a method pertains to the necessity to backtrack the data and allocate time for generating reports on all the calls.
Some legal professionals keep it written down by memory in the end of the day. Discussing this method in detail has no sense: it does let create the solid feedback mechanism (a lawyer will easily track what has been done and what issues require more attention), its drawbacks are obvious in terms of limited number of issues that can be addressed by applying such a technique.  

Some legal professionals use the excel sheets to help them sort out the daily activities. It is quicker in comparison to the previous technique but still lacks the flexibility of digital solutions.  
Nowadays, lawyers apply time trackers as the most advanced timekeeping technique.
It is justifiable in terms of boosting lawyers' productivity and defining the benchmarks upon implementation of digital time trackers in legal practice.
Benefits of time tracking in legal practice  
The amount charged by a lawyer for every hour of work when catering the service for their clients is the foundation of lawyer's fee arrangement. Despite the diversity of legal jobs, it looks that fee arrangement based on the hourly rate does not show any sign of disappearing.
Since the hourly billing is the most common billing method used by lawyers and attorneys, applying a time tracker allows to break down the hourly rate  into specific billable slots, which accounts for the unquestionable precision of the work time calculations.  Any loss in time account can dramatically decrease attorney's bill. That is the reason for legal professionals to opt for automatic record their billable time with reliable time trackers.  
Start/stop button software is the best option due to simplicity of use and security of data. With that said, TMetric comes as one of top recommendations for legal time tracking.  
What you get when applying TMetric in legal practice
First of all, automatic time tracking excludes the possibility of human error.
Besides, TMetric has the rich features in the domain of invoicing and billing.  
TMetric application will also enable you to save time and effort on recurring projects and law-related projects supposing the lengthy duration.
In addition to all the TMetric downloading options, it should be mentioned that TMetric app is 100% mobile.
TMetric has 50+ integrations, including services traditionally favored by lawyers, (Google Calendar, ClickUp, Salesforce, and QuickBooks).
It is easy to incorporate it into team environment as it integrates with billing systems and collaborative tools. But this software works perfectly for individuals as well as it is not overloaded with extra functions that would distract rather than create the unbroken workflow.  
To conclude, you will do yourself a huge favor by incorporating TMetric as a time tracker within your legal practice and making it a part of your app ecosystem. Even if you are not able to recall the case in detail, the time tracker will come as handy for retrieving the relevant data with a tap.