How much freelancers earn in 2019
Read on what financial benefits you get when choosing a freelancing job. With the diversity of tracking management tools that facilitated the routine freelancers focused on increasing their income that we discuss in our article.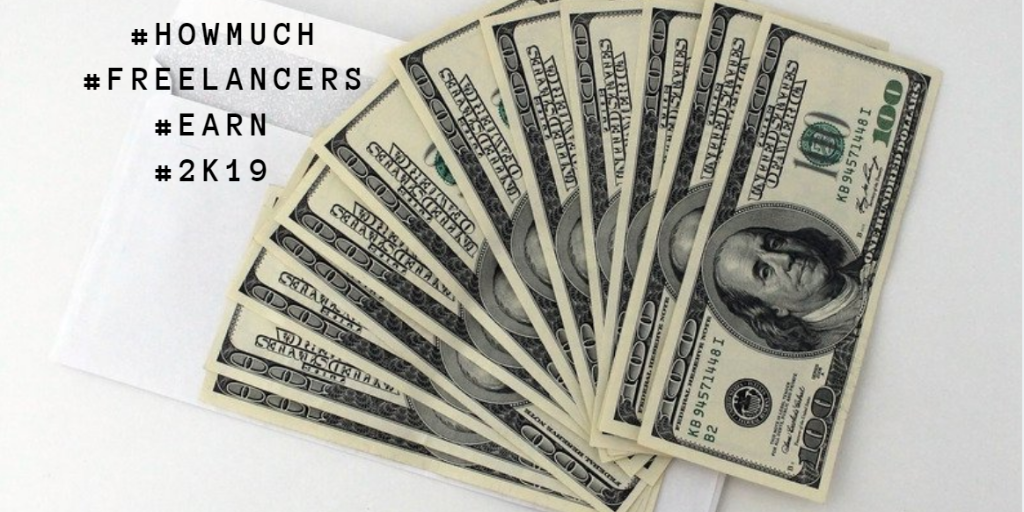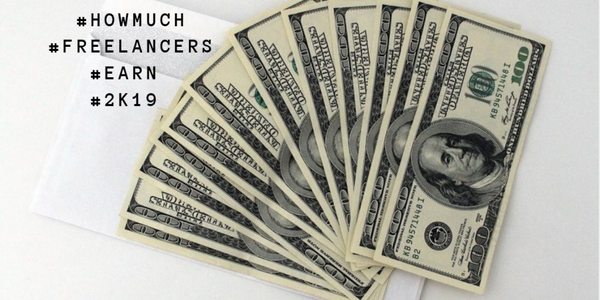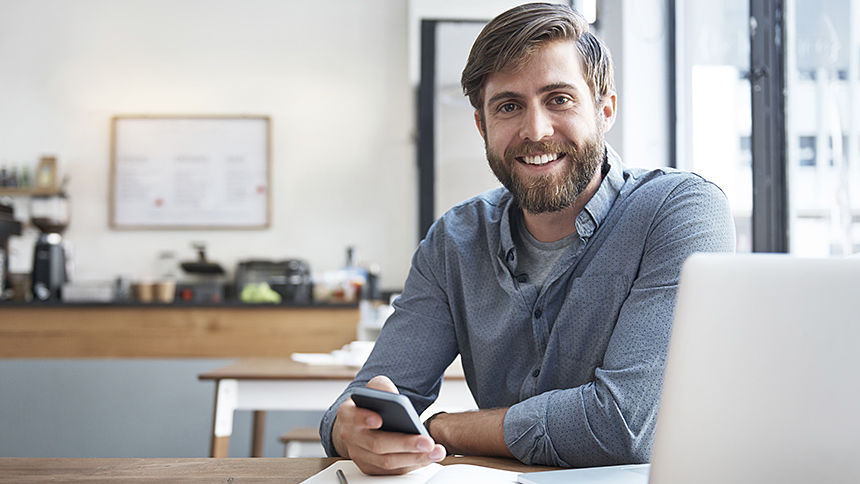 The diversity of tracking management tools assisting your online work made a huge impact on the job market by shifting it in favor of freelancers.
The idea of earning as much as office workers minus the trouble of commuting and time-consuming business routine (meetings, unproductive but unavoidable communications, etc.) appeals to people, which translates into a bigger number of gig economy participants and overall popularity of remote job trend.
According to Independent work: Choice, necessity, and the gig economy:
...up to 162 million people in Europe and the United States—or 20 to 30 percent of the working-age population—engage in some form of independent work.
If you are still hesitating to take a step and join the happy digital nomad community, then it is time to get to know the 💲numbers and see if it is worth it.
Below, there is a list of freelancing jobs that might be as competitive and lucrative as working in the prestigious company with good career prospective.
Among the benefits that a freelancer enjoys, there is a flexible schedule (with the time tracking software, automatic timekeeping enables flexible scheduling opportunities).
In fact, the freelancer works 4 hours fewer than the office worker.  
The other benefit we already mentioned above is getting the chance to work without having to commute every day to the office.
Freelancers on average work at a rate estimated as $21 per hour. The more precise numbers vary though due to a wide range of job specs and industries requiring freelancers' services.
In our research, we focused on the job trends that promise to stay, expand, grow, and they include:
online writers
voice actors
developers (the market offers a great range of jobs from app developers to online product designers)
jobs related to online education (tutors, education advisors offering customizable service)
Internet marketing jobs  
legal aid consultants
translators
designers
business coaches
accounting freelancers.  
So, what are the numbers that various industries offer?
Online Writers
If you are engaged in creating articles, posts and or other relevant  content, your market worth over time will certainly grow whatever country you are located in. So, if you make a living by freelance writing you can earn:
Voice Actors for Audio Content
The audio content gets more popular, and it means the rising demand for voice actors. The income of a freelancing voice actor will greatly depend on the type of project and experience the actor has. The freelancing sites have lots of offers starting at $30 for a local radio commercial. So if you make a living by freelance voice acting you can earn:
from $30 to $1000+ (custom quote for broadcasting needs)
Developers  
The basic front-end projects normally start at $50, while more functional or full stack projects fall into the $100+ range. So, if you make a living by freelance web developing your income regardless of who you work for, agencies or direct clients, might range:
E-learning Consultants
E-learning industry demonstrates steady growth, which opens up new prospective to e-learning professionals. It is expected, in particular, that e-learning industry will be offering over 18000 e-learning design coordinator vacancies as early as the 2020-ies. So if you make a living by presenting and developing e-learning service, you can earn:
Internet Marketing
'E-meeting and e-selling' are the most rewarding skills at the digital era. Hence, we observe the growing popularity of jobs related to Internet marketing sector, and the financial opportunities there seem to be really impressive. So if you make your living by active participation in Internet marketing activities, depending on the scope of your expertise you can earn:
Legal Aid Consultants
A lawyer providing the consultancy and assistance in filing papers can be hired for either a fixed price or on hourly basis. In any case, the range of service the lawyers and legal aid consultants can expect to contract on is wide and opens up big opportunities for legal freelance careers. If you make a living by providing the legal consultancy, you can earn:
Translators
Translation along with creative writing makes up the majority of freelance jobs required online. Though there are lots of tools automating the translation as the part of communication, translating service is still on high demand due to the necessity of 'human touch' for providing the successful business communication and facilitating collaboration. So if you make a living by performing translating tasks, you can earn:
Designers
Designers are tops in the list of freelance opportunities nowadays. At Upwork you will be immediately directed to the section of hiring the designer online where you will find as many as over 3000 freelance projects in a search that will take you literally a second. So if you make a living by offering designer's skills, you can earn:
Business coaches
When looking for the service of a business coach, you should be ready to hire the professional who will charge minimum $300 per hour for the executive level and about $200 per hour for training the middle managerial level. These are the numbers for big companies; in other cases, the cost rates might be a bit lower. Big coaching platforms claim that if you make a living by providing the business coach service, your earnings can range:
Accounting Specialists
Lots of accountants prefer to be self-employed as their work does not necessarily require the presence at office. Nowadays, they can perform as many projects as their time allows so the income of a freelance accountant is certainly not limited by anything except the desire to expand their portfolio. So if you make a living by providing the accounting service on the freelance basis, you can expect to earn:
Wrap it up  
The good news is that numbers above are certainly not the limit. The growth of the gig economy determines the increase on the expected pay rates🚀. Find what you enjoy doing, join the tribe and earn those millions!