How Project Managers Can Effectively Manage Remote Construction Teams
The rise of project management tools has enabled project managers to do their job even if they are not on site. Remote management is a natural fit for the construction industry. Read on how to make project managers' life easier and help manage remote constructions teams hassle-free.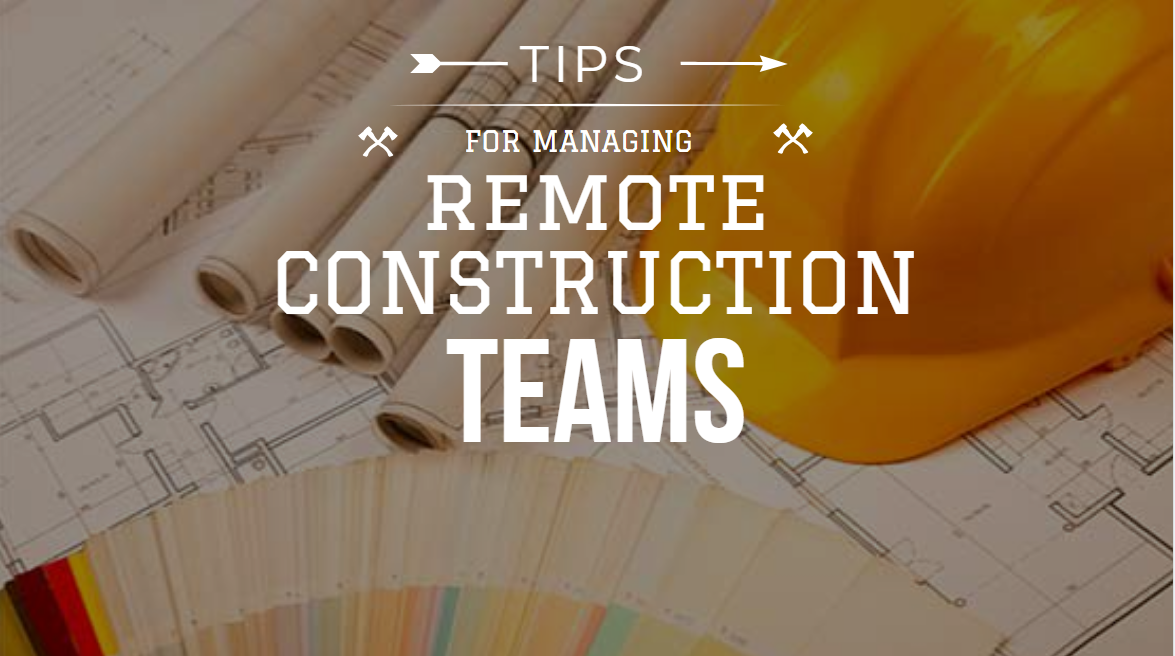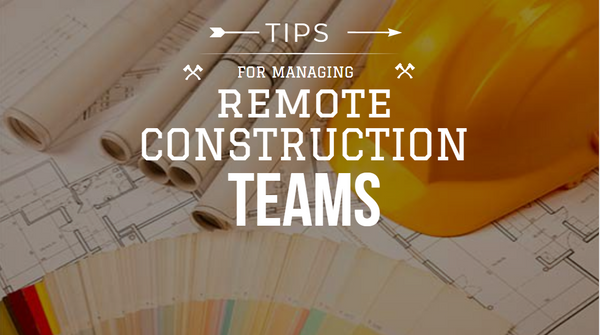 Over the past few years, the construction landscape has gone through significant changes. The traditional arrangement of project managers is usually driving from one work site to another to check the progress of the construction team on the field.
This process is highly inefficient, labor-intensive and time-consuming.  Moreover, it might get worse with the cost of lost productivity, fuel, and maintenance due to the high price of transportation. But with modern technology, the business landscape has significantly transformed for the better.
The rise of project management tools has enabled project managers to do their job even if they are not on site. Remote management is a natural fit for the construction industry. With construction projects continuing to increase in scope and complexity, the ability to do the job in places far away from the office has resulted in improved work efficiency and enhanced work productivity.
However, the advantages brought by these remote management tools have in turn brought new challenges that project managers need to address. Juggling multiple projects as well as managing a big workforce from a long distance can be overwhelming, especially for project managers not familiar with the intricacies of remote management.
But for the industry to advance, construction firms need to step into transformation of the digital environment. Here are some remote management tips that modern construction project managers will benefit from.
Use one communication platform and stick with it
One of the biggest challenges that project managers need to address is handling communication between them and the construction teams working on the field, as well as their connection with support back offices like construction accounting, legal, sales, and lien management personnel.
Any type of relationship, be it business or personal, will flourish with effective communication. However, this can be challenging when team members are in different locations. Without a well-defined communication system, team members will reach out to project managers using several channels, resulting in disjointed communication.
Luckily, it is possible to establish good communication by specifying which communication platform to use and sticking to it. There are several communication and collaboration tools available on the market that are specifically targeted at construction teams. Construction managers need multiple applications addressing different parts of the project management process.
First, project managers need project management software to delegate tasks and ensure that every member of a team is on the same page. Next, a team communication and conferencing application is needed to bring every member up to speed and even talk to them in real-time. Finally, project managers need scheduling software to manage employee shifts and create an efficient workflow.
After getting the communication framework set, the next step is to clearly define protocols and set when each member of the team will be accessible and in what medium. After all, it won't matter how effective the tools are if they are not used in a reliable manner.
Create connections through small talk
Creating meaningful connections with everyone is important in creating a cohesive team and cultivating a good work environment. Humans are social animals and will always strive to build relationships with one another. But without a corridor or pantry to meet and make small talk at, remote construction teams need to be proactive in creating opportunities to foster authentic interpersonal connections.
In order to build rapport with every member of the team, a project manager should not pick work as a topic. Instead, they should schedule one-on-one meetings to ask team members how they are doing. The manager can ask team members about their families, personal hobbies, or maybe their plans for the weekend. This small step can have a large impact on making a highly effective team.
Open a free-for-all chat room
Another way to create connections among members of a team is to start a chat room that is apart from the usual work chat rooms. This should be a free-for-all channel that is open to non-business-related chat. This is equivalent to the area in an office where the water cooler or espresso machine is located and where team members can discuss anything they want.
One thing to note is that while you want to keep these chat rooms as lively as possible by encouraging employees to participate, you need to keep them from affecting your team's productivity.
Choose the communication style for each situation
The best type of communication depends on the situation at hand. For communications about the status of a project and pending work, as well as those meant to keep team members up to speed, project management tools combined with video chat are the way to go. If there are personal issues such as interpersonal or performance problems, one-on-one video chats, and phone calls will be more effective. For quick interactions, instant messaging applications like Skype and SMS will suffice. Email can be used for quick interactions or if you want to have a written copy of what is being talked about.
Make remote workers feel included
The distance between remote construction teams and the main office can make employees feel isolated and even excluded from the events in the office. It is a project manager's job to close this distance and make remote workers feel they belong.
When there's an office gathering, always extend an invitation to remote workers and welcome them if they are able to attend. If they are unable to go, tell them you wish they were there. You may even send souvenirs like mugs and shirts. Better yet, arrange a joint pizza party and have a few boxes delivered to your team on site.
Always reward hard work with recognition
Did one of your remote team members exceed expectations? Did they achieve a new work milestone or discover a way to improve work efficiency and productivity? All of these things deserve to be recognized and rewarded.
Construction work is a stressful job and, at times, downright dangerous. While money is a good incentive to motivate your remote construction team, project managers have a lot of options beyond monetary compensation which can be more effective in alleviating work stress. Words of recognition both in public and in private can fuel an employee's motivation, leading to greater work satisfaction and higher productivity.
Annual gatherings and holiday parties are some of the best opportunities to hand out awards and certificates to deserving employees. And if your company website has a blog or a newsletter, writing about employees' accomplishments is another great way to show your appreciation.
Promote your company culture
Promoting company culture is important to the success of any business, and the same extends to your remote operations. Again, distance is the biggest challenge that can hinder your efforts in building a company culture across multiple locations. It is up to project managers to be proactive in instilling your company's culture in the members of your team.
The first step is to ensure that remote team members are aware of the company's mission, vision, and core values starting with the hiring process. It is far easier to promote a company culture if every person hired, whether for on-site or remote work, is made aware of the company's values. Aside from this, project managers need to lead by example. You need to walk the talk and ensure that everything you do is consistent with the culture that you want to project.
Stay focused on the right metrics
Working with your own team near you in the office makes it easier to gain a sense of how much time they spend working. This is more challenging when it comes to remote construction teams. But with the aid of project management tools, you can schedule employee shifts and set goals for your teams. Aside from this, it is important to stay focused on the right metrics.
When leading remote construction teams, project managers shouldn't worry about the time someone works, but rather about the completion of objectives in a timely manner. Emphasize accomplishment and productivity rather than work activity.
Get together with your team in person
As previously mentioned, it is important to focus on building meaningful connections among team members. That includes project managers creating ways to meet team members face to face in a company get together. Going out of your way and finding time to visit remote sites even just once or twice a year will have a huge positive impact on your team's morale. Besides, meeting team members is fun and knowing how similar or different they look and behave compared to video conferences is a great talking point over a couple of drinks.
Understandably, the company may have second thoughts about spending resources to do so, but the effect of these meetings for rapport and teamwork is noticeable. You can even use this opportunity to discuss company issues and do performance reviews. Aside from team bonding events, conduct personal one-on-ones and get to know your team's members individually.
The common thread that binds all of these tips is effective communication. Ensuring that there is a constant flow of communication, a project manager and their team's members will be able to foster meaningful connections and create a cohesive team.
About the Author: Patrick Hogan is the CEO of Handle.com, where they build software that helps contractors, subcontractors, and material suppliers with late payments. Handle.com also provides funding for construction businesses in the form of invoice factoring, material supply trade credit, and mechanics lien purchasing.