How the Right Business Insurance Policy Can Safeguard Your Bottom Line
Discover how the right business insurance policy can protect your company's finances with our expert guide. Safeguard your bottom line and avoid catastrophic losses with the right coverage.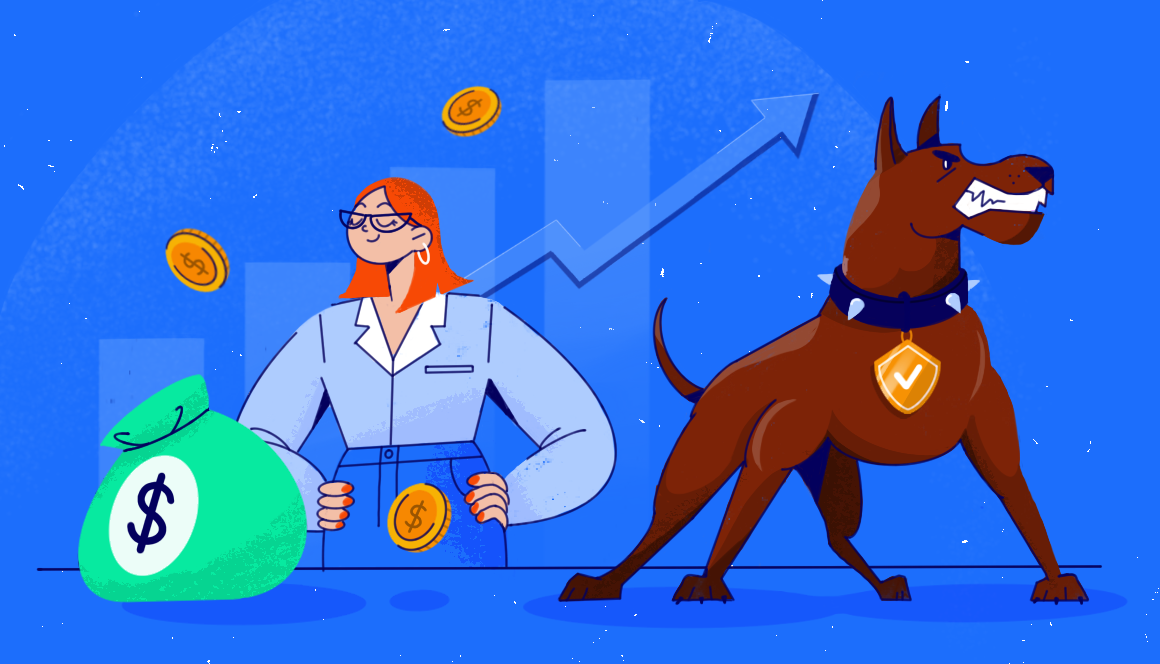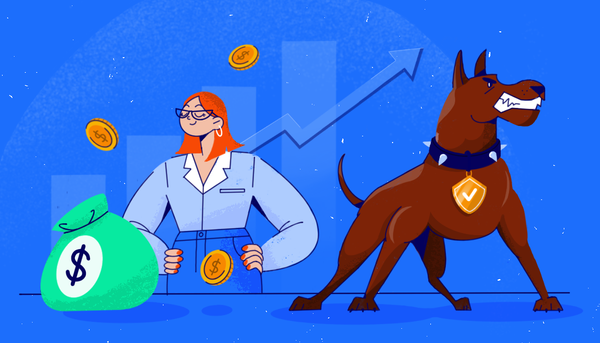 Running a business involves uncertainties. For instance, a staggering percentage of small businesses crumble under the weight of a cyber attack, with almost 60% terminating their activity within six months of an incident.
It implies that in a world where technology plays a critical role in business operations, companies simply cannot afford to take the risk of neglecting their digital security.
The Allianz Risk Barometer identified business interruption insurance as one of the top three global business risks in 2022, along with cyber incidents and natural disasters.
Evidently, business owners are to safeguard their assets, employees, and customers to mitigate risks like theft, accidents, natural calamities, and lawsuits or cyberattacks.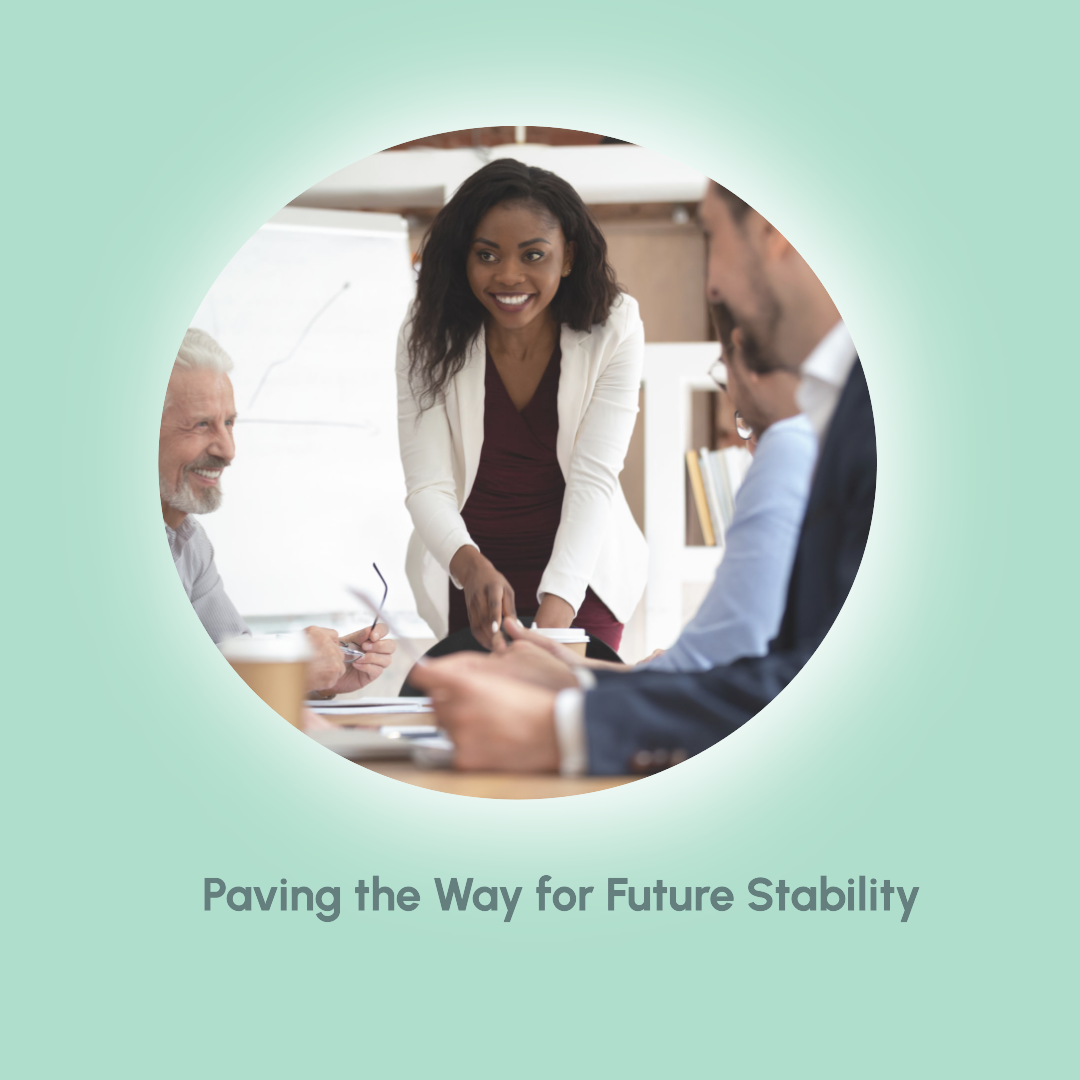 Is Business Insurance Necessary?
Safety nets are crucial for any high-wire act, especially in the precarious world of entrepreneurship. This is where business insurance policies enter the picture.
Business insurance, which is also referred to as commercial insurance, is a form of insurance designed for companies to safeguard them from financial losses incurred as a result of unforeseen incidents that occur during regular business operations.
Below, we are taking a closer look at the wide range of coverage options designed specifically to shore up your business against unpredictable pitfalls.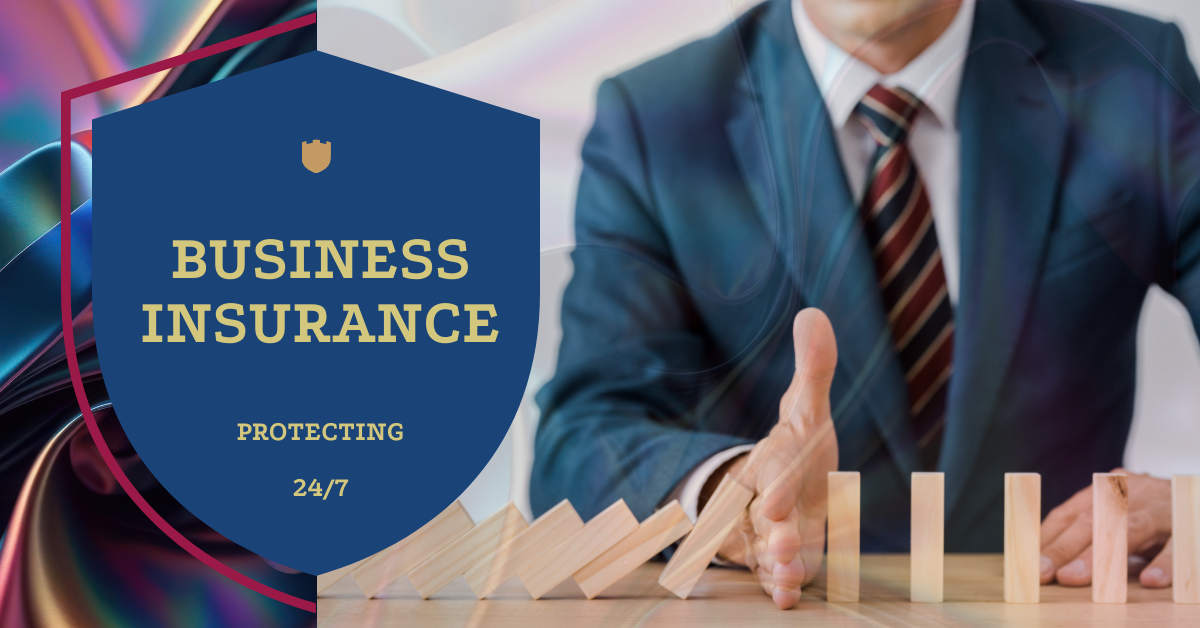 How Business Insurance Works
Insuring a business entails establishing an agreement where both parties commit to certain obligations. The insurer assumes responsibility for covering specified risks, requiring payment of regular premiums from the organization.
Crafted to shield your company against financial losses that may result from unanticipated events such as natural calamities or lawsuits, business insurance plans are essential.
While basic coverage may be legally required, companies often opt for additional protection based on perceived threats to their continued success. Seeking adequate insurance ensures resources remain intact when faced with unexpected incidents posing significant financial burdens upon the enterprise.
The realm of insurance policies spans far and wide – from essentials to specialized solutions tailored to distinct trade practices.
To ensure total security, scrutinize your unique situation and identify the blend of protections your enterprise demands.
Assessing Your Business Insurance Needs
Assessing your business insurance needs is a crucial step in protecting your company from unexpected financial losses.
The process involves evaluating potential risks and determining the appropriate level of coverage necessary to safeguard your business.
Factors to Consider
When assessing your business insurance needs, it's important to consider several factors such as:
The type of industry you operate in
The size of your business
The location of your business
The number of employees you have
The type of equipment or property you own
The potential risks associated with your business operations.
Evaluating these factors can help you determine the appropriate level of coverage needed to adequately protect your business.
Types of Coverage to Choose
Depending on the unique needs of your business, there are several types of insurance coverage to consider. Some of the most common types relate to:
General liability
Professional liability
Cyber liability
Business interruption
Workers' compensation
Property.
Bringing the Big Picture into Focus: As an entrepreneur looking to take charge of managing your business, you need to make smart decisions that ensure your success and longevity.
Evaluating your company's insurance requirements and selecting suitable levels of coverage enables you to determine the optimal business insurance plan for effective risk management. Assessment and decision-making based on those findings allow you to confidently choose a policy tailored to your unique situation.
Types of Business Insurance Plans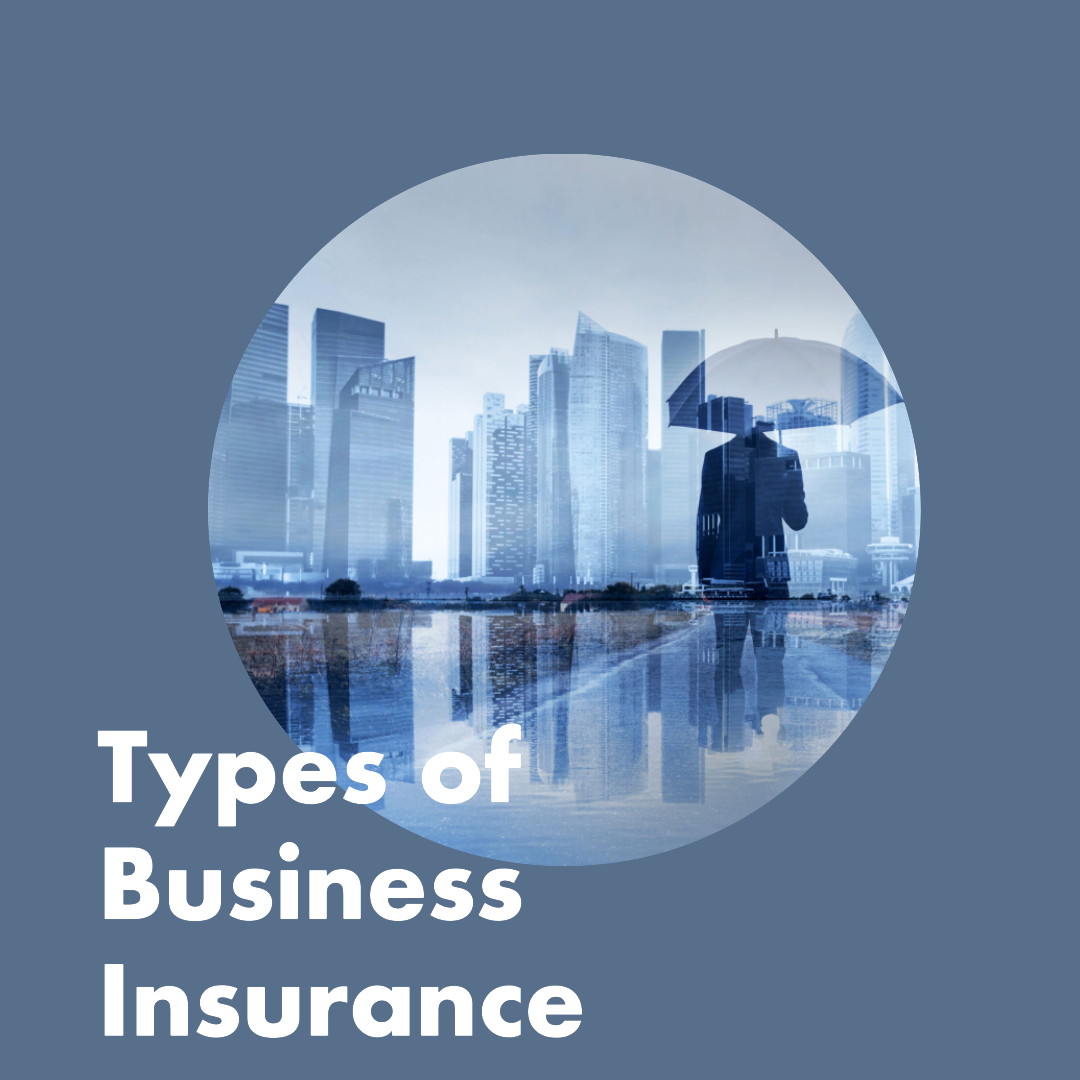 There are different types of business insurance plans available including plans tailored to small business needs.
Overall, having the right business insurance plan in place is the most important step in protecting your company's future and securing your employees.
Mitigating Risks with Liability Insurance
Liability insurance can be a critical component of your business insurance plan.
Liability insurance safeguards individuals and businesses from monetary damages arising from their negligence causing harm to others through bodily injury, property damage, etc. Coverage includes legal fees and awarded settlements resulting from such cases.
With the right liability insurance coverage, you can focus on running your business, knowing that you're protected in the event of a lawsuit or other third-party claim.
Without proper liability insurance coverage, your business could be faced with significant financial losses due to legal fees and settlements.
Working with an experienced insurance agent can help ensure that your business has the appropriate level of liability insurance coverage. Your agent can help identify potential coverage gaps and areas where additional protection may be necessary.
The Main Categories of Business Insurance Policies
Business insurance policies come in various shapes and sizes.
| Type of Insurance | Brief Characteristics | Benefit |
| --- | --- | --- |
| General Liability Insurance | Covers third-party claims of bodily injury, property damage, and advertising injury resulting from your business's products, operations, or services. | Protects businesses from lawsuits, liabilities, and damages, minimizing the financial impact on the business. |
| Cyber Liability Insurance | Protects businesses from data breaches, cyber attacks, and other digital threats that may result in financial losses or damage to the company's reputation. | Offers financial protection, legal fees, and incident response costs associated with digital attacks or data breaches. |
| Professional Liability Insurance | Covers legal fees and damages resulting from alleged professional negligence, errors, or omissions in professional services provided by the business. | Protects businesses from claims of professional malpractice and provides financial support against liabilities. |
| Workers' Compensation Insurance | Provides financial support for employees who are injured or become ill while on the job. | Minimizes the financial impact on the business, providing employee coverage to ensure they receive the necessary care and support to return to work. |
| Property Insurance | Protects business assets from damages due to unforeseen events such as natural disasters, theft, or vandalism. | Offers peace of mind knowing, that your properties and physical assets are financially protected, minimizing business disruption. |
| Business Interruption Insurance | Provides financial coverage for lost revenue and expenses when unexpected events disrupt normal business operations. | Helps businesses recover when faced with unexpected financial losses due to unforeseen events, offering financial support to minimize or cover losses. |
| Business Owner's Policy (BOP) | A comprehensive insurance plan bundling multiple coverage options such as general liability, property damage, business interruption, and workers' compensation. | Offers full protection for your business through a single policy, simplifying the process of policy acquisition, and reduces premium costs. |
The most common policies are defined as follows.
General Liability Insurance
Protects your business from third-party claims of bodily injury, property damage, and advertising injury.
✅ This type of coverage can provide financial protection in case your business is sued for any of these reasons.
Cyber Liability Insurance
✅ This type of insurance coverage can help cover the costs associated with recovering from a cyber attack, such as investigation costs, legal fees, and data recovery expenses.
Professional Liability Insurance
Professional liability insurance, also known as errors and omissions insurance, can provide protection for businesses that provide professional services or advice.
✅ This type of coverage can help cover legal fees and settlements if a client sues your business for errors or omissions made while providing services.
Covers legal fees and damages resulting from alleged professional negligence, errors, or omissions.
Workers' Compensation Insurance
It is designed to provide financial protection for your employees in case they are injured on the job.
✅ This type of insurance coverage can help cover medical expenses and lost wages for employees who are injured while performing work duties.
Property Insurance
✅ Property insurance is a crucial type of coverage for businesses, as it can provide protection for a variety of assets.
Assets include buildings or structures (the physical building where the business operates, as well as any additional structures on the property, such as a garage or storage shed).
Assets include equipment and machinery (from computers and printers to heavy machinery used in manufacturing, property insurance can cover the cost of repairing or replacing essential equipment).
Assets include inventory or stock (for businesses that rely on keeping a stock of goods on hand, property insurance can cover losses due to theft, damage, or other unforeseen events).
Assets include furniture and fixtures (office furniture, shelving, or other fixtures that are necessary for daily operations).
Assets include signage (whether it's a storefront sign or a billboard advertising the business, property insurance can cover the cost of repairing or replacing it if it's damaged or destroyed).
✅ Additionally, depending on the policy and coverage selected, businesses may be able to receive compensation for losses incurred due to vandalism or natural disasters such as fires, floods, or earthquakes.
Business Interruption Insurance
Business interruption insurance is a type of insurance that provides financial protection when unforeseen events occur and disrupt normal business operations. These events can include natural disasters, power outages, or other interruptions that result in lost revenue and increased expenses.
✅ This type of coverage can help cover expenses such as rent, wages, and other overhead costs during downtime, allowing your business to recover more quickly and efficiently.
Provides financial coverage for lost revenue and expenses when unexpected events disrupt normal business operations.
Business owner's policy (BOP)
A Business Owners Policy (BOP) is a cost-effective way of purchasing small business insurance.
✅ This type of insurance package includes general liability, commercial property, and business income protection coverage.
Buying these policies separately would result in higher prices. The cost of a BOP is reasonably priced at an average of $53 per month, as stated by Insureon.
The Insurance Information Institute recommends that businesses with 100 or fewer employees and revenues of up to approximately $5 million are excellent candidates for a BOP.
What Business Insurance Do I Need?
Customizing Your Business Insurance Policy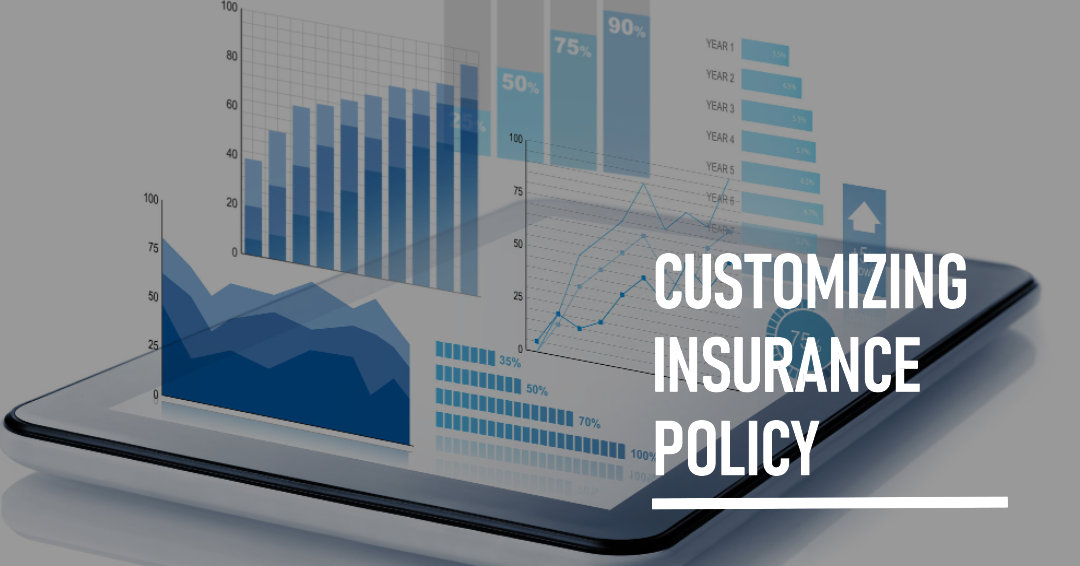 Customizing a business insurance plan involves evaluating the company's specific risks and selecting the appropriate types and amounts of coverage to address them effectively.
Below, there are practical steps you can follow.
Identify your business's exposures and potential risks

💡Think about what could cause harm to others or damage to property. Consider industry-specific hazards like professional liability in healthcare industries.
Another example is running a construction company, for which you may need coverage for accidents that occur on job sites. If you own a restaurant, you may need protection in case a customer becomes ill after eating your food. Make sure your insurance policy is tailored to your unique industry and the risks associated with it.
Also, assess specific needs to determine which types of coverage are necessary. For example, if your business relies heavily on technology, cyber liability insurance may be a necessary addition to your policy. If you provide professional services or advice, professional liability insurance can offer protection in case of errors or omissions.
Review standard commercial liability policies

💡Decide which coverages you want to be included in your base policy and set high enough limits ($$$) adequately safeguard assets from large financial losses due to legal judgments or settlements.
Determine the appropriate level of coverage for your business. This will depend on factors such as the size of your business, the value of your assets, and the potential risks you face. Note that as your business grows, the level of coverage will change too.
Consider limits, deductibles, and available endorsements (additional coverages). Common options include product liability, employer's liability, or data breach response expense.
Analyze other liability concerns

💡You need to explore additional endorsements to purchase for added peace of mind at extra cost. Consider umbrella liability protection increasing aggregate limit across all underlying policies for catastrophic events exceeding primary coverage maximums.
Other optional protections might include cyber liability coverage, employment practices liability insurance (EPLI), or specialized equipment breakdown/loss of use benefits.
Note there may be minimum premiums required after adding particular riders based on policy value or specified criteria like the number of sales or total assets owned. These minimums must be met before you qualify for new coverage enhancements.
Work with an experienced independent broker

💡It can be a broker who offers competitive quotes from multiple top-rated carriers rather than captive agents representing one sole provider.
Obtain several proposals comparing premium rates, the scope of offered forms and endorsements, customer service reputation, financial stability ratings, and any possible discounts applicable to your operations.
Then choose the most advantageous combination of features and savings benefitting your business.
Conclusion
Navigating the tumultuous waters of commerce without adequate armor leaves you vulnerable to capsizing.
Hence, shielding your business from financial losses is essential for a prosperous future. Assess your unique business insurance requirements by considering industry-specific risks and location-based factors.
Be it property, general liability, or business interruption coverage — the right insurance policy can help reduce risks and safeguard your precious assets.
Safeguard your dreams by partnering with seasoned advisors who tailor your insurance shield according to your voyage through treacherous terrain and tailor your coverage to suit your operational risks and unique needs accurately.
Is Business Insurance Necessary by Law?
Mandatory business insurance regulations vary regionally and across industries. Common examples include Worker's Compensation Insurance, Commercial Auto Insurance, and Professional Liability Insurance (also called Errors & Omissions). Each fulfills unique protection needs. Consult relevant authorities/insurance agents regarding your industry-specific responsibilities.
How to Get Business Insurance
Find trustworthy insurance companies that offer business insurance. Take into account their financial strength, reputation, feedback from customers, and the variety of coverage options they offer.
Reach out to several insurance providers and ask for quotes for the type of coverage you need. Make sure to provide detailed information about your business, such as its size, location, revenue, and any specific risks. Comparing quotes will enable you to choose the most appropriate coverage at a competitive rate.