How to Collaborate with Your Remote Team
The trend for working remotely has been dominating the job market in 2019 exactly as it was predicted. The future of digital nomads looks brighter than ever before. Read on to know tools that guarantee to improve the collaborative skills of your remote team.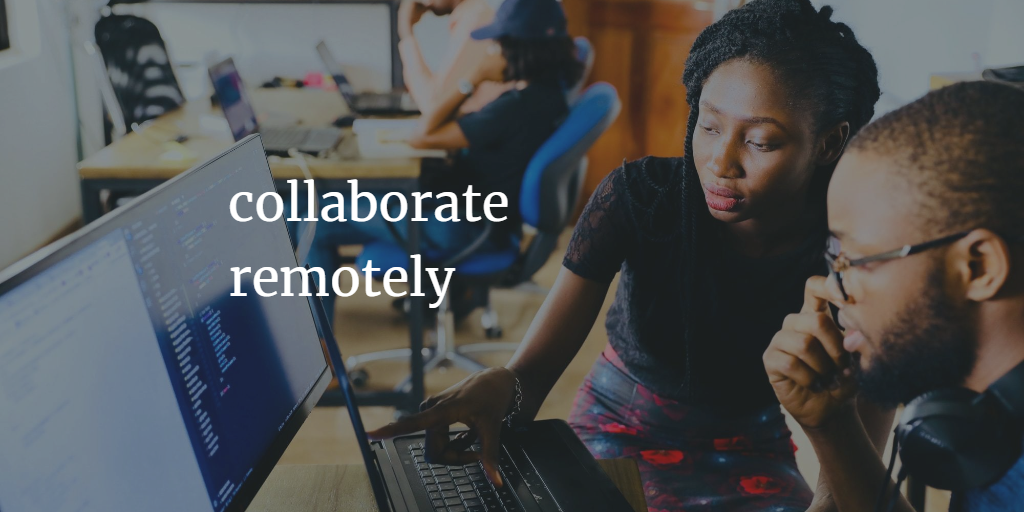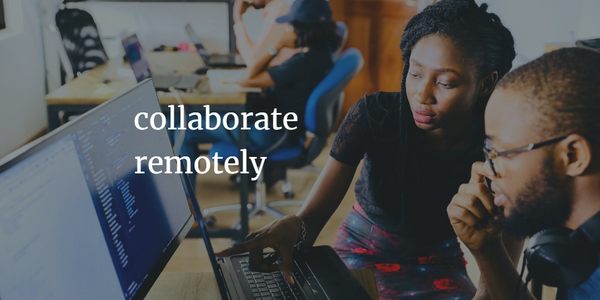 The trend for working remotely has been dominating the job market in 2019 exactly as it was predicted.
With the tools and apps that enable us to stay connected, the future of digital nomads looks brighter than ever before. It allows managers to create teams by hiring the best minds across the globe.
Telecommuting gives both employers and employees a bunch of advantages in terms of:
reducing office maintenance costs
increasing productivity
saving time on unnecessary office meetings
implementing a flexible schedule
reaching work-life balance hassle-free.  
Challenges Virtual Teams Face

For creating the optimal digital ecosystem that would efficiently cater to the needs of your remote team, you need to identify the issues you want to address because saying 'yes' to remote work means not only advantages but some challenges associated with:
effective team communication
being in different time zones than the teammates
enabling reliable virtual management
sharing ideas and content in real-time
tracking progress of the performed tasks
calculating the exact time members of distributed teams spend on projects.  
If these issues remain unaddressed, being a member of a virtual team can be a tough game. So rather than stay apprehensive of challenges you might face, it is wise to create the digital environment tailored to your teams' needs.
Below, you will find 10 top tools your remote team can apply for the most effective collaboration.
This is what your remote team needs for team communication.
With a team distributed in different locations, it is no surprise that managers might feel overwhelmed especially when the project demands effective communication.
Communication strategies for working virtually require well-thought planning otherwise pitfalls of miscommunication might hinder your team collaboration.So in case, your remote employees struggled with cross-team communication within the virtual workspace, take a step back and try a new approach by applying Chanty.
It is featured with diverse options of messaging including direct, voice, group channels messaging, assigning tasks, and creating to-do lists.In addition, for increasing your team's productivity, it is integrated with Mailchimp, Jira, Gmail, Asana, Zapier, to name a few.
This is what your remote team needs for conference calls.

Video tools help avoid any complications that can arise during communication virtually and realize the strategy for results-driven collaboration due to enabling instant feedback mechanism.If you need a one-stop-shop solution for reliable sound quality during the video call, and igniting team participation with a click, you can opt for Zoom.
It is a perfect example of a dynamic tool that can spice up the team interaction by providing high-quality conference calls, accurate reporting on data usage and easy-to-apply scheduling.
It is also featured with screen sharing options and creating slides and visual presentations. Add to it Zoom capability to work on mobile, and you will understand why it is your ultimate choice for effective remote collaboration.
This is what your remote team needs for retrospectives.
In virtual settings, it is much harder to draw a baseline for getting the immediate and adequate feedback, and setup environment for building effective communication. If your team is still using a whiteboard while conducting retrospectives remotely, it might decrease productivity of virtual collaboration due to inevitable delay on information delivery.
The easy fix for it is going digital because it makes your meetings go much more efficaciously. Funretro is one of the best meeting management solutions for addressing this issue.
It is featured with unlimited access to public or private boards that you can customize in accordance with your teams' needs, colored cards to highlight the topics of discussion, and exporting and voting options that let work with the retrospective items in a simple text format.
This is what your remote team needs for secure storage and sharing.
It is full-fledged workspace to deliver all your files to one 'destination' and arrange them respectively. It is a game-changer for remote teams that strive to save time while collaborating on presentations or whatever file type they need. Team members can access and share files with drag-and-drop options, and edit sharing options if required.
In addition to file sharing, Dropbox is featured with accessibility from any device, diverse link-sharing, team folder manager, audit sharing activity, monitoring the network, as well as plenitude of third-party integrations, and strong security options for data protection.
This is what your remote team needs for time tracking.

Even a minute you spend productively causes waves of positivity in your day so why not take control of time with TMetric as one of the most intuitive trackers that will translate your efforts into tangible results while setting you free of burdens of calculations.It is tempting to think that you have the whole day ahead but meetings, email, team chat messengers, phone calls 'swallow' a significant part of our work time.
The question that TMetric can give an answer to: 'How much time exactly do I spend on a particular task as a team member?' Time tracking data aggregates in TMetric user account and can be used for strategic planning and, overall, managing time better. With TMetric, you place a high volume on your time and pipeline it into income.
It is featured with automatic time recording across any device, multiple integrations, billing and invoicing as well as diverse reporting on time utilization.
This is what your remote team needs for creating beautiful documents and presentations.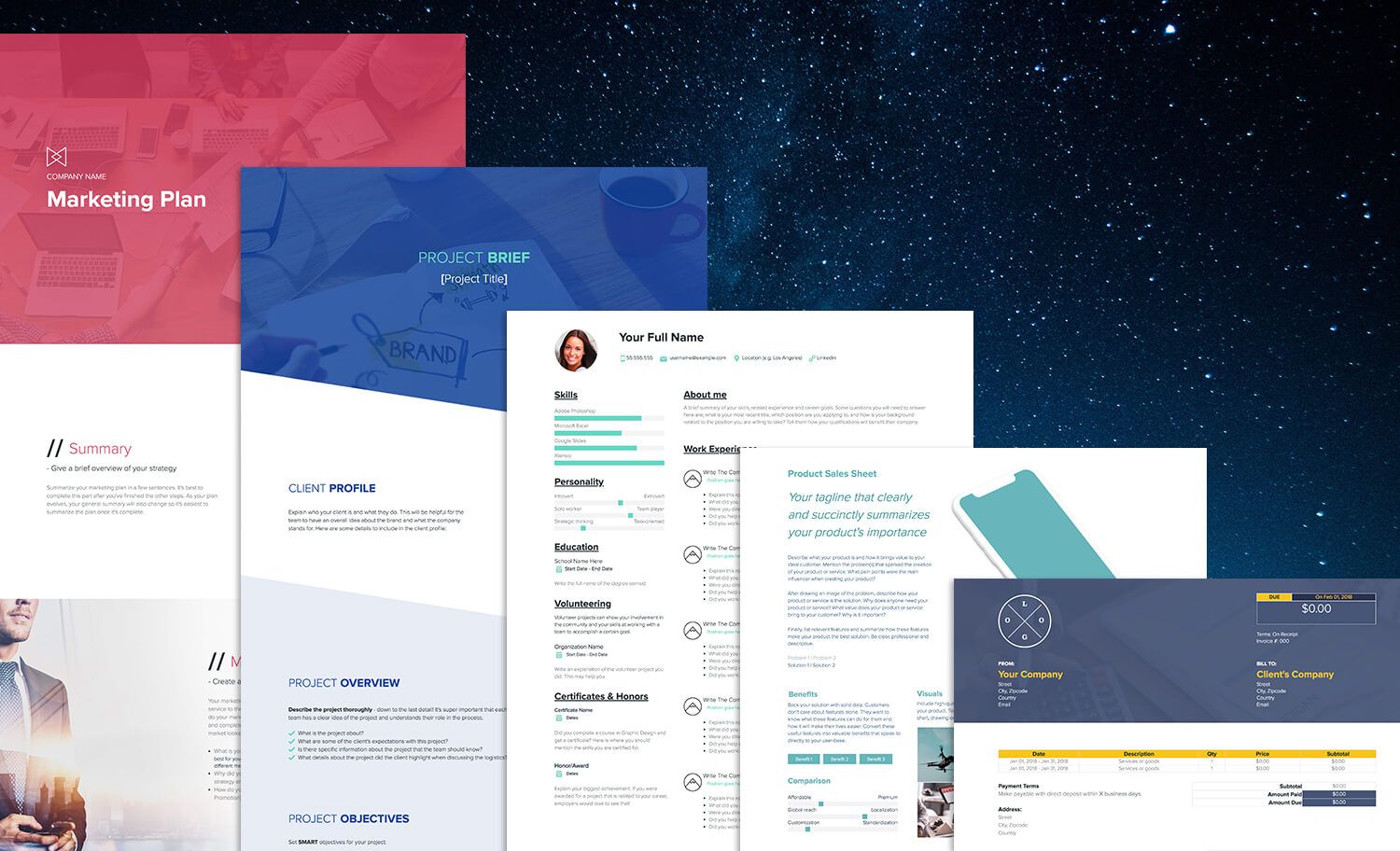 Creating professional presentations can be a challenging and time consuming task especially for people who don't have any background in designing. This is where the tool can be handy, it allows teams to create professional looking documents all together in a single platform increasing productivity all over the team.
It is also featured with a dedicated team workspace where anyone from the team create, edit, share and present documents.
The documents created in Xtensio are mobile friendly and can be shared with anyone who has an access link.
This is what your remote team needs for managing projects.
It is collaborative work management software for teams of any size. It allows to streamline multiple workflows and track and benchmark projects of any complexity.
This sophisticated tool can be applied for monitoring projects internally and externally. Its functionality was highly appreciated by over 40000 businesses worldwide.
It is featured with diverse options for implementing Agile, Scrum, Kanban project planning and tracking, issue creating and assigning, service desk, accessibility from the mobile, and plenty of customizing options for creating the smooth workflow.
This is what your remote team needs for document collaboration.
To activate cross-team collaboration, it might be useful to have the software that encompasses as many document management options as possible but without overloading teams working space with extra functions.
Confluence enables the members of the distributed teams to align their contribution into collaboration with a diversity of sharing options. It is an optimal tool for organizing and discussing the work  in terms of managing documents and discussing issues with coworkers. Data is easy to find and apply due to availability of separate pages for separate discussions. The software works well for Agile teams at all stages of sprints.
Confluence is featured with plenty of add-ons, clean space directory, text editor, settings for custom search, calendars that are handy for scheduling, and rich system of notifications on tasks.
This is what your remote team needs for design.
It is a graphic editor that allows you to create various banners, social media posts, generate animated content and, overall, choose among over 12000 templates. Furthermore, you can share your creations instantly with other team members.
The highlight of this tool is the professional appearance your content gets without extra efforts on your side. You can save the content for posting it later or share it by picking among a diversity of sharing options available.
Teams can use Crello to discuss designs, set goals for upcoming projects pertaining to designs, track progress, and encounter confidence that your creation has a put-together and polished look. Whatever web-based graphics you might need for your teamwork, Crello will be an optimal choice.
It is featured with tons of useful characteristics like resizing, uploading your own images, changing fonts and altering the color palette. There is also a great selection of ready-made filters. Using this platform also means that you get access to HD video formats.
This is what your remote team needs for team building.
With this amazing tool, your team members and managers will get visibility of emotional status of the team. It works as a kind of psychological bridge connecting all the team members and validating the reactions of the team members to workflow and to collaboration in general.
It also gives insightful view into what is happening currently and helps identify the potential areas of tension.With a couple of clicks, your team enters the answers to simple questions and generates valuable data in terms of analyzing productivity and profiling the specific team. TeamMood data can be used when you conduct a retrospective because it helps scan the fields requiring special attention.
It is featured with feedback management options like diverse mood charts, team barometer, and anonymous commenting.
This is what your remote team needs for time zone management.
With worldtimebuddy, the needs of your distributed team for time zone converting will be completely satisfied. It will let you keep track where and when your team is. It facilitates collaboration for global team members in terms of tracking local time of each individual.
The tool has a simple and convenient user interface that marks the time zone your team members are present currently. It allows sync team members efforts during their working hours and remove any guessing games about their probable availability. Thus, it saves you tons of time on searching for the local time of different cities.
It is featured with visual time conversion and scheduling options. Overall, this software is distinguished with simplicity of use and efficient clean UX/UI.
Concluding Thought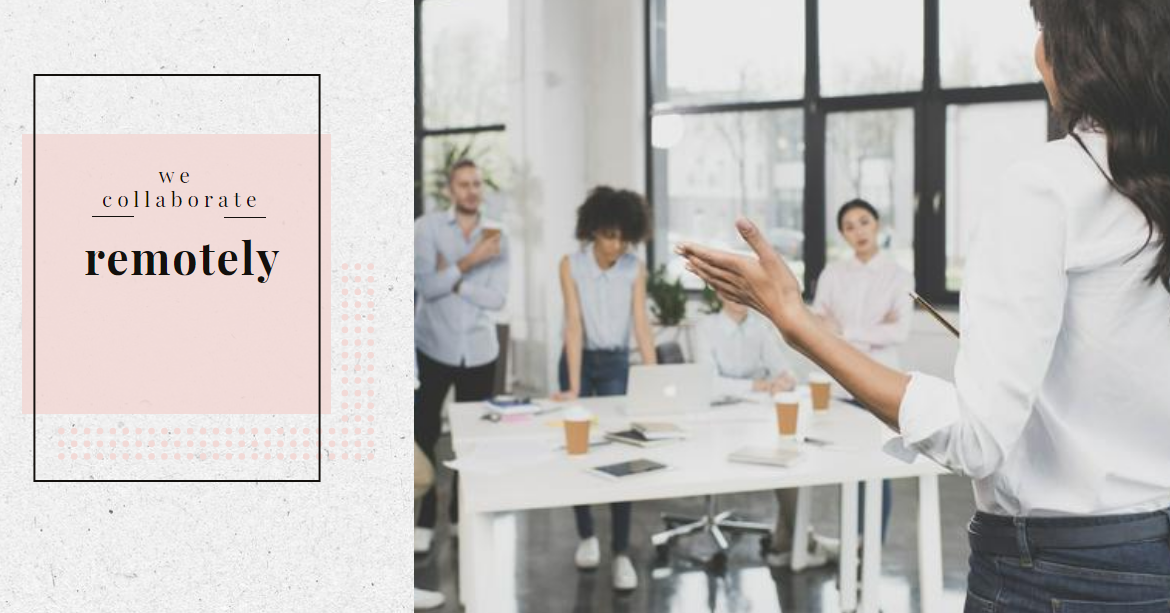 The properly chosen toolkit for your remote team facilitates the collaboration, boosts the productivity of team members, and projects your team's career success while directing its ambition and drive into achieving the best results.
If you are in the office, you have zero obstacles in organizing real-time interaction. To recreate the same 'ease of reach' and collaborate virtually without having to sacrifice time, energy and money, it is advisable to outline your teams' needs and search for the appropriate tools.  
Relying on the basic functionality of the software introduced in the list above, managers can level up remote team collaboration because each tool brings diverse benefits in terms of reaching cooperation goals and addressing specific use case requirements your distributed team have to meet.

About the Author: Glauber Ramos, founder of FunRetro, a platform  that helps teams feel successful and empowered with reflecting on their work.