How to Gain Clients' Trust
People do not wish to invest their time into someone they do not trust. Gaining trust is essential for achieving your business goals. Dive in a read on tactics that will help you build trustworthy relations with your clients.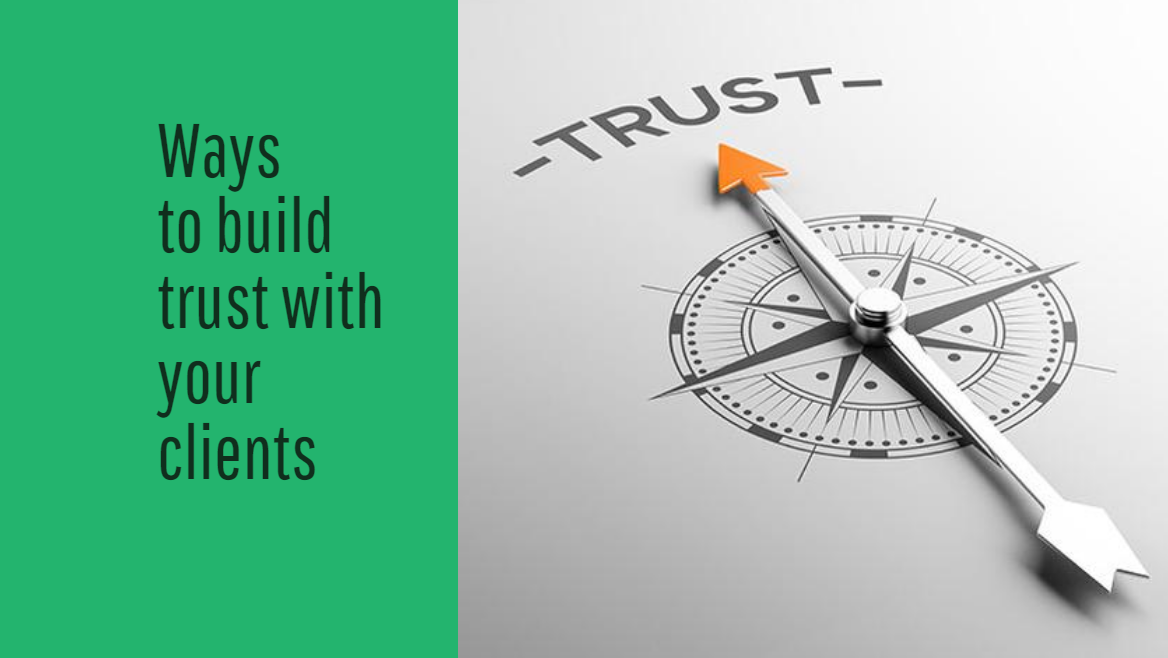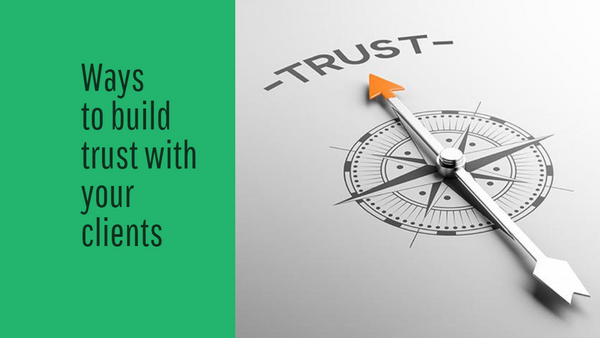 Trust: Why It Is Good when It is Conditional
Looking deep into any business relations, we eventually come to the bedrock of trust. Gaining trust makes an impact on collaboration success rate as trust affects our ways of cooperation with clients.
In case we failed to gain client's trust, we risk time losses, workflow bottlenecks or blockages in further collaborations.
Trust named as the essential factor and 'fabric that holds everything together' when conducting business, is crucial from the moment of introducing yourself to clients to the moment of reaching the 'destination' when they become your loyal customers.
Furthermore, the value of trust in the digital era doubles as it implies people's willingness to collaborate remotely once there is a bond of trust to the product or service you offer, which means that your trustworthiness is one of the most important measurements for clients.
According to Harvard Business Research Report, nowadays, assurance-based trust and criteria of its assessment became much more complex. However, trust still remains the driving force of global transaction.
To ensure success of communication with the clients and achieve the trust on the agency level, we need to define simple and applicable tactics to forge trustworthy relationships in business.
But first, what are the traits that distinguish us as being trustworthy?
Traits of Highly Trustworthy People
Cultivating the traits we list below, people establish solid foundations to build trust.
Being true to yourself
However cliche it might sound, but being authentic saves you a lot of time when establishing productive relations: eliminating pretense and copycatting and saying what you do believe in means you have all the energy to pursue your goals without worrying if you are likable enough.
Being consistent
When your actions are in alignment with your words, it creates the image of integrity in the eyes of others. Demonstrating consistency is empowering as it shows that the person has understanding of commitment, which essentially comes down to being able to focus on goals and accountability.  
Being empathetic
More than often, relationships fail to grow because of miscommunication and lack of understanding. Syncing with the other person's interests and taking them in consideration when shaping the collaboration is a talent that always pays off as it eliminates 'my way or highway' approach and switches us to mutually beneficial communication.
Being resourceful
We are wired to trust people who are able to inspire and whose expertise can expand our knowledge. Hence, learning something new regardless of the age and title creates more solid grounds for trustworthiness. The knowledgeable person gives us good vibes and stands out in the crowd by projecting the image of reliability and expertise.      

The list of trustworthy people's traits can be expanded further but having these top four creates a perfect foundation for cooperation based on trustworthiness. Now, back to business.
Ways of Building Trust
Building trust externally brings forward the idea of competitive advantages of trust through improving business collaboration and increasing efficiency with simple and effective tactics we describe below.
Understand the client's situation
For the constructive business interaction, it is crucial we ask 'situation' questions for understanding the client's background and outlining a context for future collaboration. It greatly helps understand the clients' needs, 'draw' the road-map of cooperation, clarify clients' demands, and shape the vision for most effective collaboration.  
People feel like trusting the person that mirrors their views and meets their expectations. Psychologically speaking, expectations when recognized and met play great strategic role by giving us the sense of certainty and order. Recognition of the client's needs in the particular situation shows that you are able of empathy and support, which creates added value to your service.  
The tactics that works: Always give recognition to your client's core values and find out how you can address their current situation. Aligning it with the reason for communicating your business facilitates gaining clients' trust as you operate from a domain your client is familiar with.
Make the client do convincing
Any interaction is fruitful and beneficial when it is balanced so going overboard when convincing a client might be a bad idea. When dealing with the client prone to active engagement in decision-making, we need to discard the scripts or communication templates and root the situation in the psychology of the moment.  
An approach implying that a client vocalizes doubts and expectations works best as it helps achieve a healthy balance in communication and justifies the client's vision of collaboration.
Practically speaking, one of the ways to lead client to 'self-convincing' is to ask the question that helps visualize the result of collaboration. For example, 'How will your business change if you incorporate time tracking software? Will it make an impact on employees' schedule flexibility? Will it facilitate work of HR Department?', etc.
The tactics that works: Use the power of emotional reasoning by leading the client to ask themselves about practical consequences of hypothetical decisions. It is a quick-fire way to build the trust and take the 'client-centric' approach.  Furthermore, it will not only engage the client on a deeper level but give you valuable insight on client's vision.
Know how to relieve client's pain points
Trust is the effective communication imperative that you can apply for identifying the client's concerns. Focusing on the client's pain points (i.e., specific problems clients expect to have solutions for) guarantees to pave way to trust-driven collaboration with any client.
You can discover the pain points of your client by building strong client's profile (that includes client's interests, sources of information they trust, the products they prefer to consume, the activities they usually engage in, etc.). It is beneficial as it unlocks the mechanism behind decisions.
The tactics that works: If you do not have time to converse at length with your client, still it is advisable you direct the communication to figure out the client's concerns. The best practical way to do it is to analyze their intent versus their actual actions and identify their beliefs. This way, it is easy to validate the issues they might face.
First, commit the result, then start selling

Our daily exposure to hundreds of ads makes us resentful to people who are too obvious about achieving the selling result. It creates skepticism and, in some cases, mistrust. The self-orientation might cause the unfavorable shift of focus from the client. Do not divert from concentrating on commitment to the goal as it is what earns you the extra credit and builds the client's trust.

The tactics that works: Always keep the client in the center of focus. Commit the results by stating the date and time of project completion. The business relationships get trustworthy when the customer can describe their experience as none less than excellent. Present a positive vision of the problem solution but do not skip on negative aspects. It will help a client see that you have a fully realistic view of the process.
Achieve the set goals
The pictures labelled expectations vs. reality make us laugh and induce positive reaction only when they DO NOT pertain to our experience. So it is wise to bring your best forward by delivering the results you promised. Needless to say that failing on the promise is detrimental to trust. If something (in particular, appointments, deadlines, feedback) is promised, then the promise must be kept.
The tactics that works: In the collaboration that is strictly business, there is not much room for getting personal and feeling trust. But with close to 100% frequency of meeting the set goals, you surely create the ground for trust.
Create a transparent communication
Trust formation is the effective way of long-term collaboration. But you need to remember that your client's trust is both your asset and liability. Thus, your free entrance to trustworthy relations is honesty because people have positive response to clear and transparent messages.
Being open and honest makes it easier for clients to trust you. The win-win approach that you might find useful to apply is to always answer the questions of what, why and when. They help the client get clarity about what exactly you are going to deliver and operate on specific dates, facts and reasons.
The tactics that works: Honesty manifests itself in compassion, consistency, efficiency and integrity. Thus, you can practice trust building with honesty and transparency when:
you  hold one conversation at a time for effective listening
you choose right over easy for keeping consistent
you strive for competency for higher professionalism
you meet the requirements for eliminating unprofessional habits and acting in interests of clients at best.
Respect their time
If we do not manage our time well, we face the danger of drowning under the tidal waves of information hitting us daily or, in the worst case scenario, failing the project deadlines.
Therefore, it is crucial that accountability is taken as a top priority. By applying a simple noiseless tool like a time tracker, you manage to create the transparent collaboration and give the client a full overview of the business transaction in detail.
Additionally, implementing time tracking practice into cooperation with clients will help you avoid guessing games on calculations the 'invisible' time you spent on calls and emails. Time trackers can integrate in lots of services. It automatically reduces "decision fatigue," saves you time, and forces you to prioritize your goals.
The tactics that works: It would not be an exaggeration to say that modern time tracking software is equipped with the features of a collaborative time management system that allows you to automate the routine with a click, and adopt the mindset of treating time as a scarce resource.
Educate the client
Client education encompasses activities that expand customers' knowledge base on product or services. However, it does not mean that educating clients automatically leads to gaining trust and achieving good selling results. For establishing the collaborative environment, you need to educate the client in the right way.
In particular, set the realistic expectations, clarify the details related to project performance, visualize the changes which the project completion can bring to your client. One of the techniques is not skipping on detail and showing clients an advantage they get upon collaborating with you and reaching sustainable competitiveness.
The tactics that works: To keep building trust of clients, you need to be not only a detail-oriented person delivering projects on time, but most importantly, to contribute to your clients' growth. Align your expertise and your creative vision with the client's objectives. Always explain the client what you do and why you do it.  
Another easily applicable way to educate clients is to use the social media as the channel for reaching your clients and post regular updates or information related to prospects' interests.
Concluding Thought
Trust makes a huge impact on how we make decisions on buying, investing and collaborating. In the digital era, trust is a hall pass that adds more value to your name because it becomes a cornerstone for a more extensive cooperation.
Trust is important because under the conditions of attention seeking economy it is the biggest asset that you get from a client so fueling the idea of pursuing the trustworthiness as the core value will create for you a considerable competitive advantage.
Being trustworthy means you have the soft skills for effective collaboration, communication, organization, time management, problem-solving, and conflict resolution. With that being said,  we need to remember that, above all, trust is a personal choice. Help your client make it.