How to Increase Productivity as a Remote Team
With most firms having to adapt to remote work, many of the tried-and-tested methods don't seem to hold up at home while increased productivity is possible if your team has overcome the many challenges and obstacles that accompany remote working.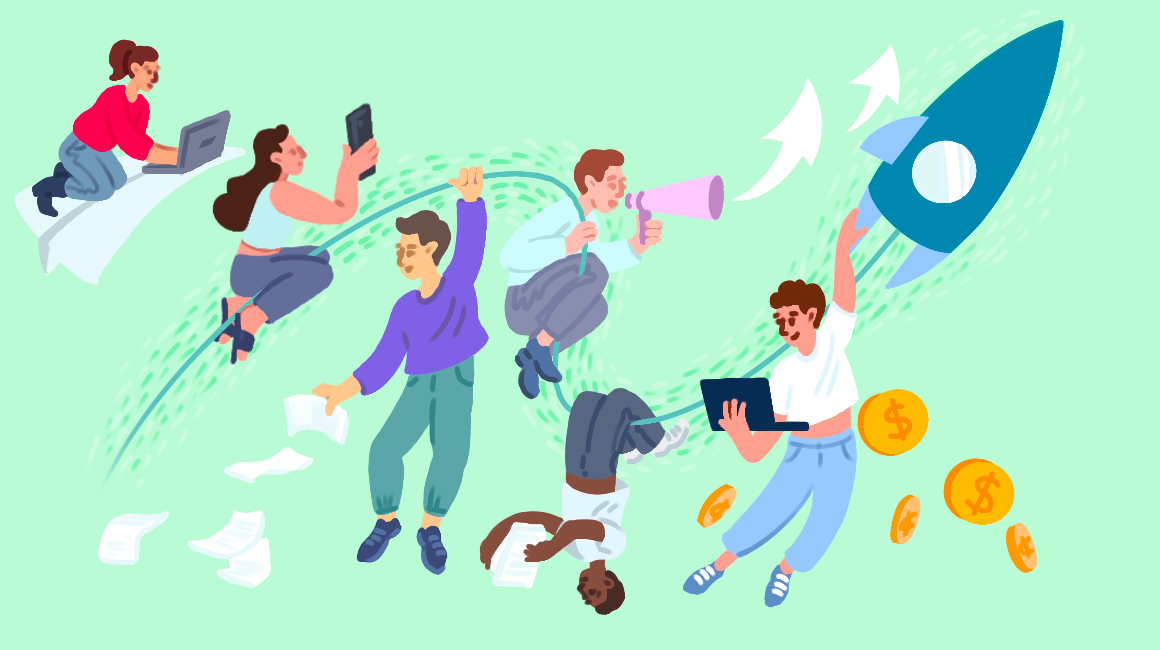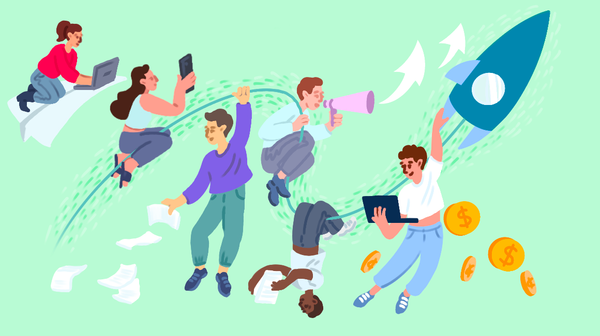 'Working from home' has long been considered one of two things—either an enviable perk or a stigmatized career option. In the case of the latter, a living-room couch for a conference room was never seen as the ideal work setup; the COVID-19 pandemic has changed that forever.
For years, companies have invested in employee engagement, research, and workplace tactics to increase productivity — but with most firms having to adapt to remote work, many of the tried-and-tested methods don't seem to hold up at home. The good news is that most studies show that productivity is the same or higher for remote teams.
However, increased productivity will only be possible if your team has overcome the many challenges and obstacles that accompany remote working.
Thankfully, there are a number of ways you can empower your remote employees to be happier, more efficient, and more productive as they work from home:
Give Acknowledgement To Autonomy
You can empower your employees and instill leadership with putting autonomy into the center of remote work.
Without a manager on the floor to check in on progress, some employers fear that employees might begin to become complacent. However, among other studies, research by the University of Birmingham, Business School titled, "Autonomy in Paid Work and Employee Subjective Well-Being," showed that autonomy can actually improve employee engagement and therefore productivity.
Avoid micromanagement and constantly pinging your employees for progress updates — instead, try establishing routines, timelines, and deadlines. This show of trust will hone their leadership skills and make them both more autonomous and more accountable for their work.
Build Digital Ecosystem
Invest in remote communication tools
Nothing can replace face-to-face communication, but when working from home, a good communication tool comes a close second. Use technology to your advantage and set up a strong communication strategy. Tools like Zoom, Slack, and Google Meet are great when used optimally.
Organize training sessions or quick calls to equip your team with knowledge about the best practices and how to effectively navigate these communication tools. Additionally, invest in honing their presentation skills and virtual meeting etiquette, to help your company in the long run.
Consider Investments Into Home Workspace
Help employees create a good work-from-home environment
Offices are where employees used to spend most of their day, which is why companies invested so much to make sure they're a welcoming and conducive atmosphere for productivity. Therefore, it's important for employees to have something similar at home — a space and the resources that will allow them to switch into work mode and be productive.
Giving your team tips on creating the ideal workspace by bringing in plants, having a designated desk or room to work from, and having enough light around could boost their productivity levels. It's also important to provide them with the equipment they need like laptops or high-speed internet connections.
Encourage Setting Healthy Boundaries
Remind you employees of risks of overworking
According to data from Villanova University remote employees work four hours more and do 13% more work than on-site employees. As more teams work from home, it can be easy for professional lives to spill into personal time and it's important that employers help prevent this.
Simple steps like having a routine, established log-in and log-out times, and encouraging teams to avoid taking on work beyond their work hours can help your employees maintain a healthy work-life balance.
Outcomes And Feedback: Two Factors Contributing to Success  
Set clear expectations and give feedback
To make sure operations are smooth even when your team is working from home, it's important to set clear expectations. Let your team know what results or outcomes you expect and allow for flexibility and room for their feedback for example with a time tracker.
Employees may tell you a certain project requires more time or needs clarification — this sort of working together to set realistic deadlines and goals can help productivity and the team's dynamics. Additionally, check in on your employees and give them your regular feedback. Micromanaging is never the answer, but it's vital for managers and employers to stay in the loop and help their teams grow through established feedback channels.
Embrace Culture-Work Shift
Foster a remote work culture
With no common physical space where your team can come together, it's even more important to create a stronger team culture. Start by giving your team a common goal to get behind and reward good performances and initiatives.
Moreover, encouraging team bonding and virtual activities between co-workers can increase employee engagement and productivity, making your team develop a greater affinity for their workplace.
Remember, while scheduling video calls to catch up, brainstorm, or even celebrate happy hour after work, it's important to avoid Zoom fatigue — the burnout associated with overusing virtual communication platforms.
Stay Customer-Centric
Help your customers navigate your company's remote status
While many companies have successfully helped their employees transition to working from home, they haven't yet understood how this affects their customers. In many cases, customers can no longer walk into your office to get their work done so it's important for companies to set up certain virtual resources for customers as well as train their remote teams for these situations.
Consider these three strategies to help clients navigate your company's remote situation and make sure your employees are productive enough to serve clients the best way they can:
Prioritize onboarding: Now more than ever, the onboarding process for a customer needs to be well-thought-out and airtight. As onboarding goes online, your company can send proactive emails that offer customers useful information. Next, set up an online onboarding center — a go-to hub for consumers to find FAQs, guides, and essential materials. Train your customer service team to deal with this new remote situation and make their help easily available to your customers.
Take on a technology advisor: As your company becomes more reliant on technology for day-to-day operations, it's important to hire someone to oversee your technology resources. This person will oversee technology spend, recommend the best solutions according to what your company and clients need, assess your cybersecurity needs, and more so that your business can serve your customers to the best of their ability and avoid any unwanted obstacles.
Plan for future resilience: Many companies have been thrown into a remote work situation without any prior experience. Use this time to glean learnings and challenges, assess capabilities and gaps, and plan for the future to see how your business can be more resilient and how it can adjust to changing customer needs.
Remote work is here to stay. It is beneficial to companies in many ways including increased flexibility and fewer office expenses. However, productivity is a two-way street. The more employers invest in their remote teams, the better productivity metrics they're likely to get.