How To Use TMetric Time Tracking Software In HR Departments
Tracking employee hours and using them as a source of data is an excellent way to increase HR efficiency across any industry. On the example of TMetric implementation, we show what benefits HR departments can expect from time tracking.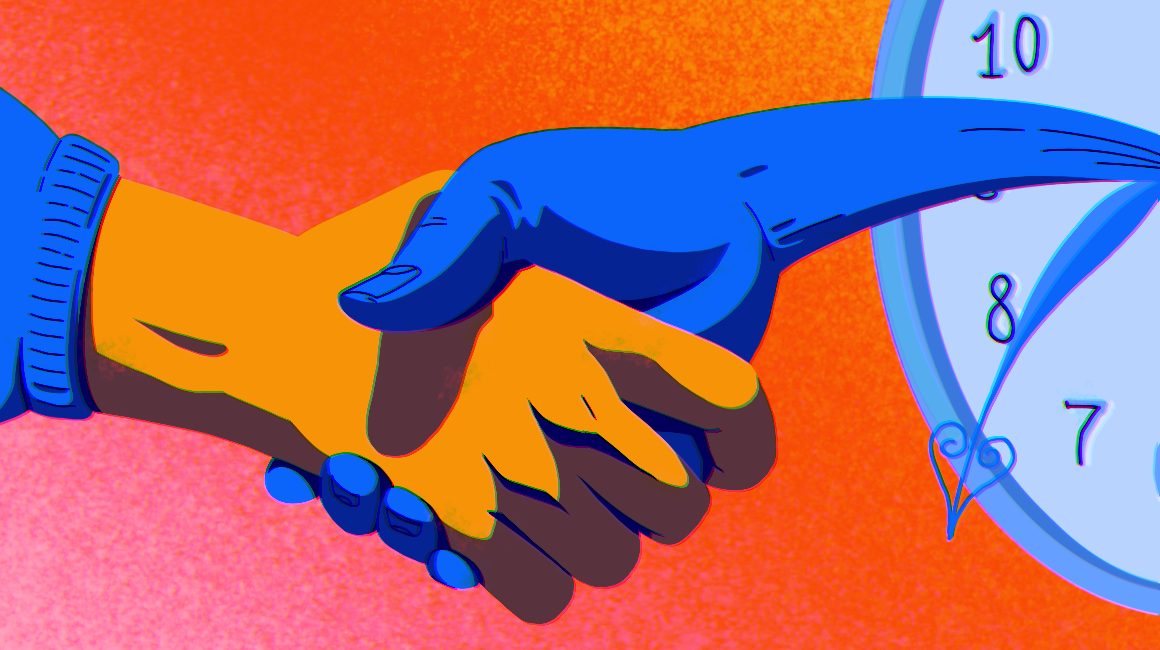 Which one of these three statements are you familiar with?
(a) I am making HR-related decisions without extra effort
(b) It's too complex, I am just too busy to take care of all this HR stuff.
If you picked the latter, then you are in serious need of focusing on HR metrics.  
Below, we will show why and how using TMetric time tracking data improve HR performance indicators, facilitates taking multilayered HR decisions, and increases business efficiency.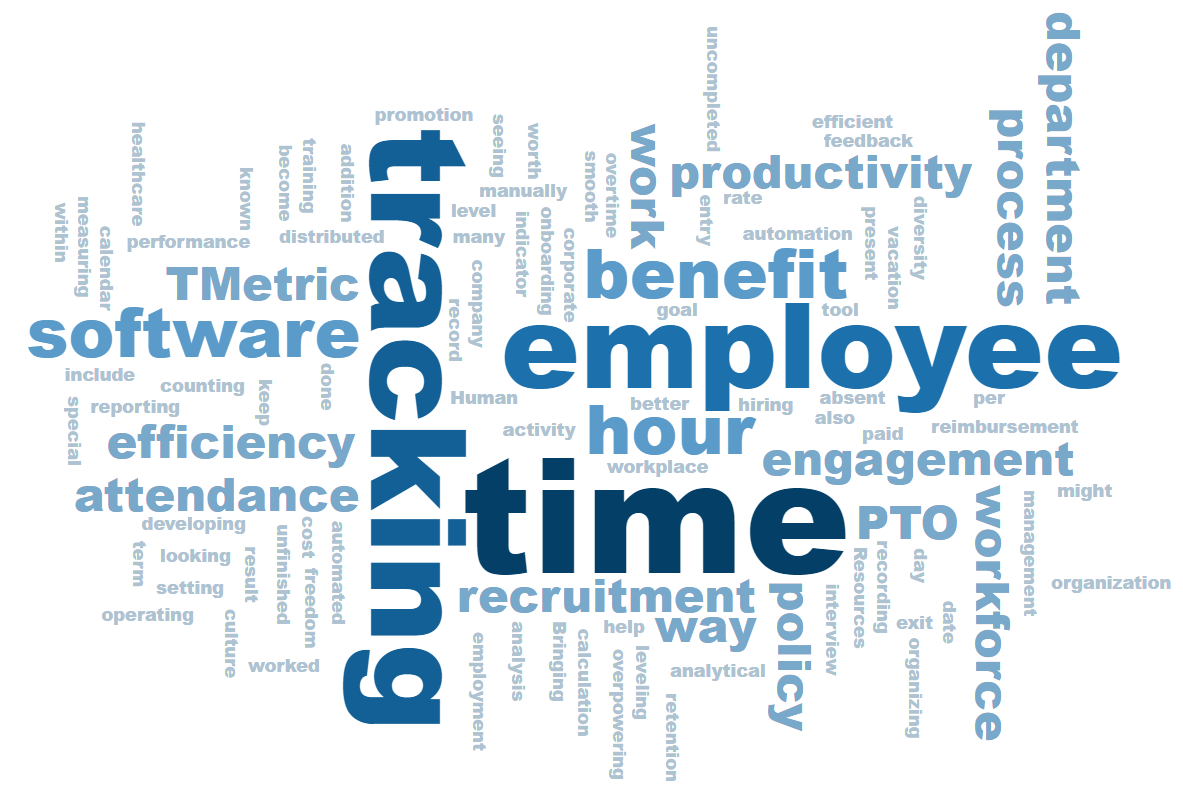 Why Time Tracking Is A Key
Basics: Time tracking is a way of recording and measuring work hours. It can be done manually or with special tools, such as time tracking software, to help keep records automated and up-to-date.
A company's time tracking also known as attendance tracking is the process of counting how many hours each employee has worked, and how they are distributed within their day. In addition to the time between entry and exit from the workplace, this includes:
overtime
unfinished (uncompleted) hours.
Bringing automation to work time and PTO calculations results not only in leveling up employee productivity but in more freedom and efficiency for HR departments.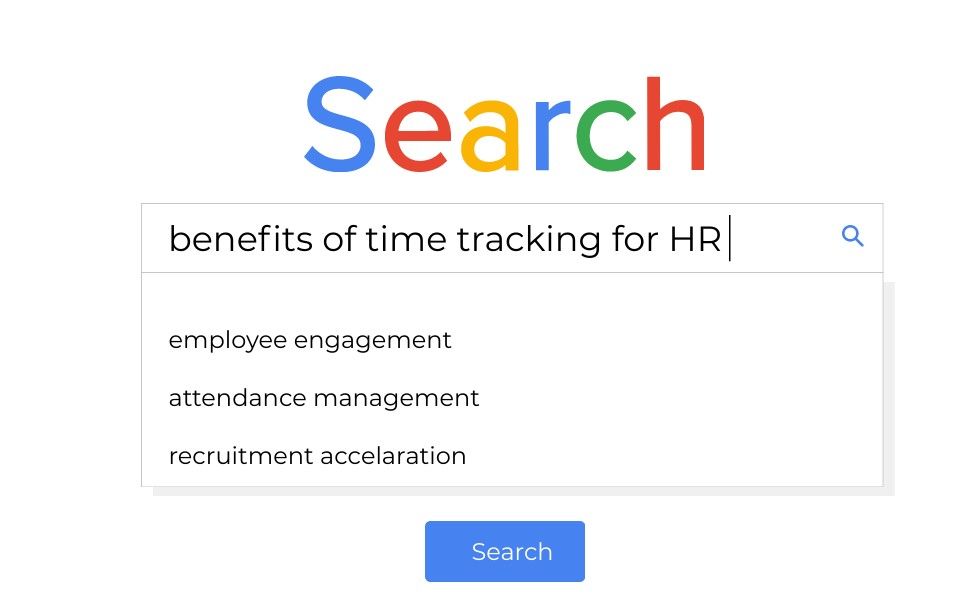 How HR Departments Benefit From Time Tracking
Time tracking doesn't have to become overpowering.
On the level of HR activities, it's about setting goals and seeing what you can do better in terms of:
employment (organizing smooth recruitment process)
employee engagement and employee retention
reimbursement and benefits
developing promotion and other corporate policies.
If you're looking for a more efficient way of operating your organization, then it might be worth checking out TMetric. We will use it as an example to show how HR can benefit from deploying enterprise time tracking software.  
Let's explore how a tool like TMetric can be used by HR departments in a variety of ways.
Where Efficiency Starts
Time tracking is one of those buzzwords that gets tossed around a lot but isn't always clearly understood. TMetric, however, makes it easy:
to make employees' time metrics transparent for payroll
to provide data for necessary HR policies adjustments on a regular basis.
A closer look at the feature set of this time tracker allows us to see what makes TMetric a tool for increased HR efficiency:  
Lightweight and easy to access
First and foremost, having access to timesheets online means there's no need for paper or clunky software.
Error-proof
Applying time tracking also means there are fewer opportunities for human error (like inaccurate data entry).
Bias-free
Additionally, cloud-based systems reduce headaches when data needs to be transferred among different parties—especially important if you work across multiple locations with teams at each office.
Flexible
Finally, because employees have all their time tracked automatically they can build their schedules in a more flexible way.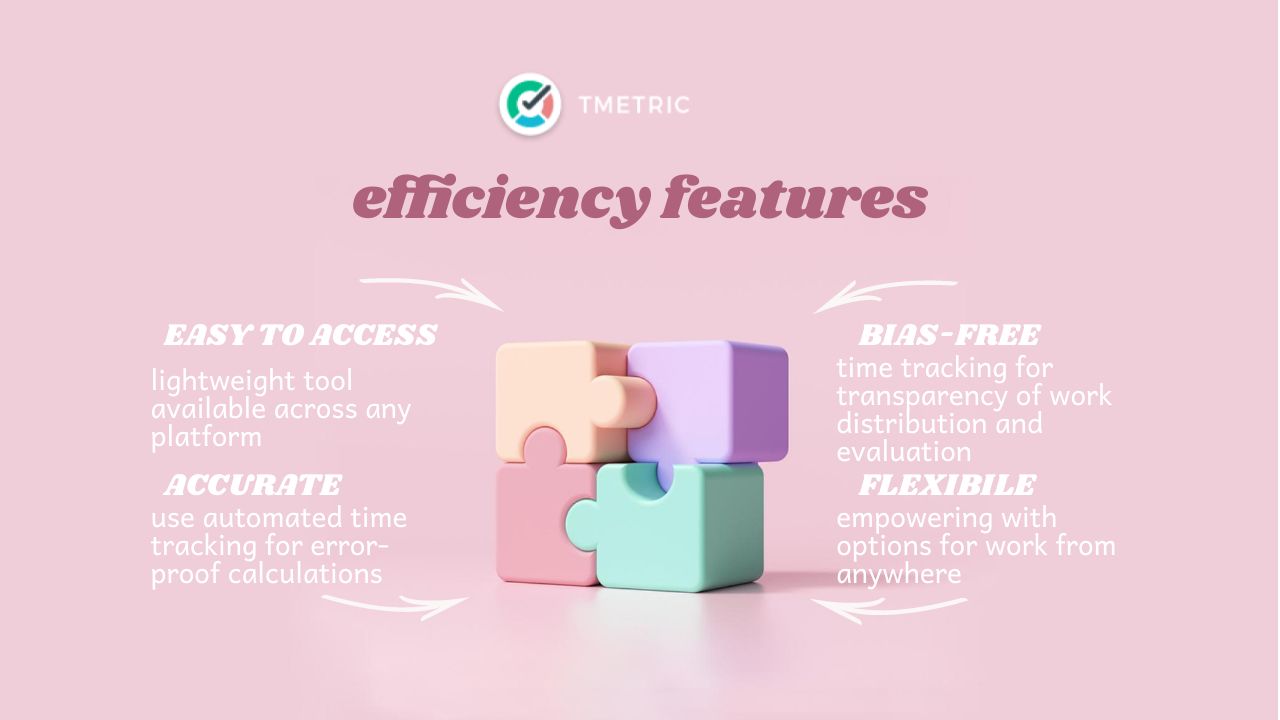 6 Ways How To Use TMetric Time Tracking Software In HR operations
For Streamlining Payroll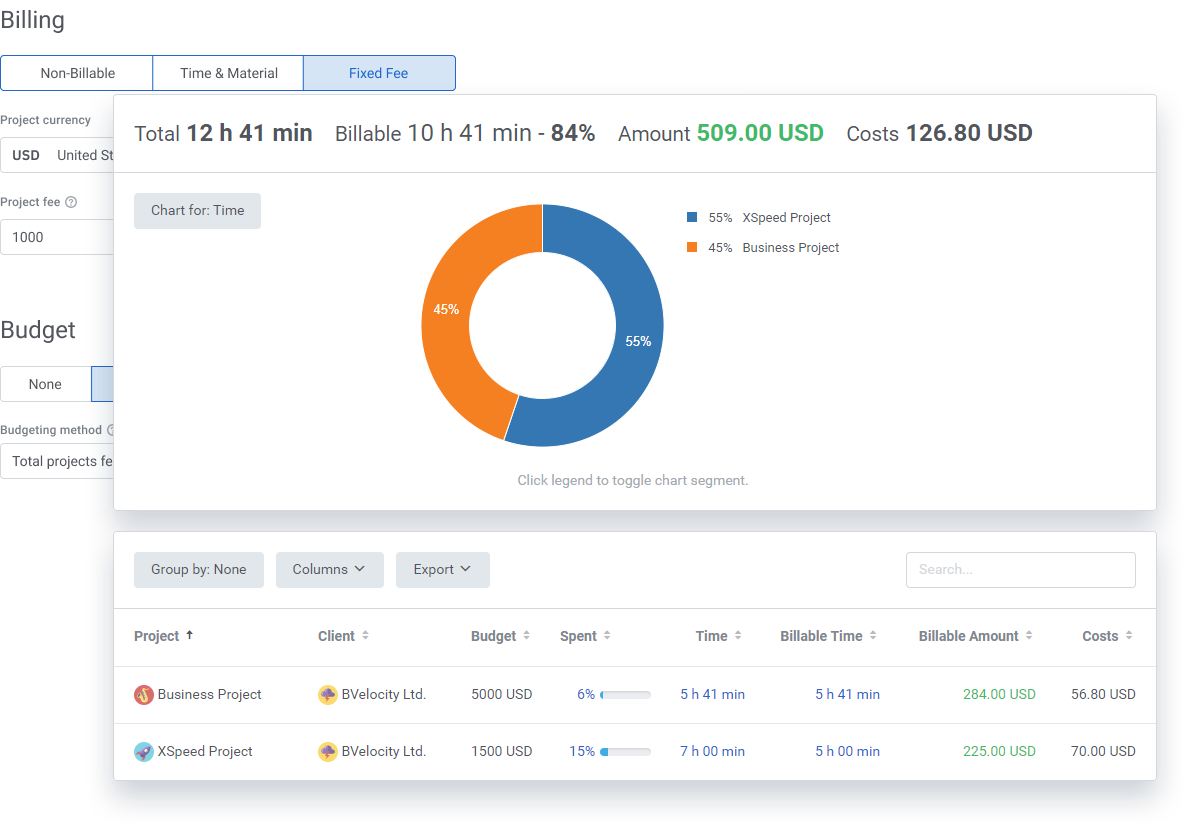 Facts Worth Knowing: Inadequate payroll can be a breaking point in employee retention and turnover and lead to losing an employee that can be at an estimated lost output cost of 1.5–2.0x the employee's annual salary.
TMetric time tracking provides HR Departments with instant access to employee work time itemized on a daily/weekly/monthly basis, which allows streamlining the payroll process for more positive business outcomes.
Bottom Line: Bad payroll, as well as mistakes in PTO payroll calculations, can be detrimental to business efficiency. It causes a knot of issues and results in:
high turnover rate
a negative impact on employee engagement
ruining job satisfaction
poor employee retention
decrease of business profitability.
To avoid the worst-case scenarios, HR needs an instrument to rely on in calculating employee work time and, at the same time, easing the burden of HR managers.
TMetric time tracking:
feeds on accurate payroll data
reduces costs of labor
calculates work time
marks employee absences
works equally well for remote/onsite/hybrid workforce distribution.
Additionally, facilitating HR operations with automatic time tracking helps focus on the analysis of employee turnover and retention and building retention strategies tailored to the needs of your industry.
For Increase of Employee Productivity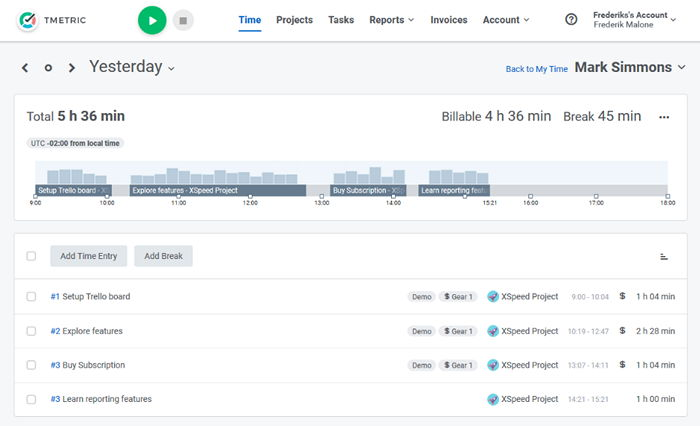 Facts Worth Knowing: Survey of more than 50,000 employees at 59 global organizations demonstrated that organizational efficiency is one of the important productivity drivers.
And employees who know they need to reach a certain number of billable hours each week will be motivated to stay focused during work hours—so they can hit their numbers by the project completion.
In addition, because many employers require some level of supervision over non-exempt employees, having an accurate record of actual working hours will ensure you aren't paying your salaried workforce for wasted hours.
TMetric automates timekeeping of employee hours introduced on a timeline and allows the HR Department to keep track of employee productivity, analyze it in a link to business efficiency and develop tactics for enhancement of employee engagement.
Bottom Line: Productivity is unique to everyone. Thus, personalization along with transparency are key factors for unlocking the full potential of the individual. Introducing time tracking practices, HR gives employees such an opportunity.
TMetric time tracking data directly contributes to the improvement of employee productivity by providing relevant info:
for the assessment of utilized work time
identifying bottlenecks
building organizational strategies that would benefit both employers and employees.  
For More Employee Autonomy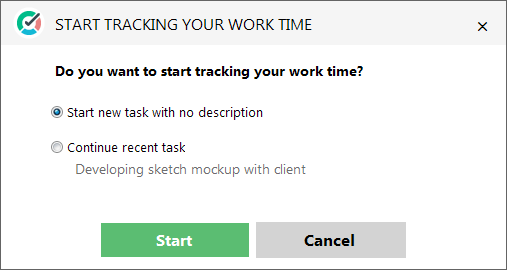 Facts Worth Knowing: According to the 2021 Global Report by Jabra, 59% of respondents claimed flexibility to be more important than salary. Evidently, flexible hours can be efficient if businesses are equipped with the instruments to provide autonomous work.
An organization's structure and culture generally determine how much autonomy employees and managers have; with the evolvement of remote work, business structures depend on autonomy, empowerment, and participation to succeed and keep efficient.
Bottom Line: Lots of problems stem from the lack of HR protocol regarding remote and hybrid work. In a remote-dominant business environment, TMetric time tracking acts as a facilitator for creating accountability while providing employees with highly required autonomy.
It fills the gap between the need for autonomous work and obligations to the mandatory company policies and helps create an environment that is both more focused and less noisy.
For Performance Evaluation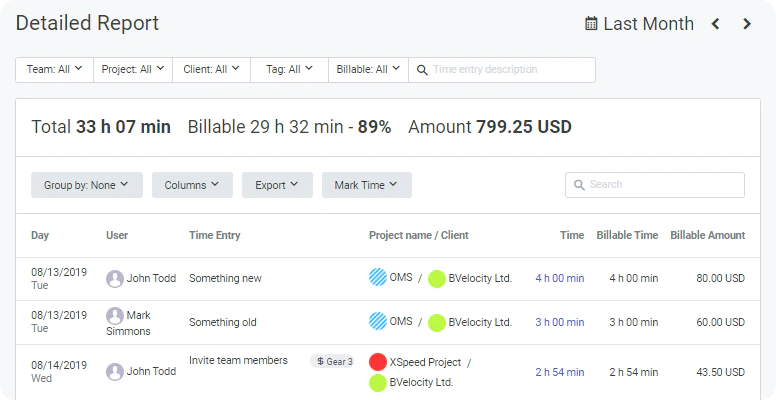 Facts Worth Knowing: HR's administrative responsibilities imply spending an average of three hours on each employee review. If your company only assigns performance evaluations once a year, why not utilize time tracking practices and leverage more frequent feedback?
And as new hires come aboard regularly, using real-time data helps identify their strengths and weaknesses right away.
With time tracking, HR can get a detailed overview of performance and attendance including absence rate and overwork for the organization as a whole, and by breaking out time tracking data, for each employee.
Now, since HR knows exactly when work happens and who completes it—without requiring any invasive surveys—they also have powerful information at their fingertips about who makes valuable contributions to the office environment, and, therefore, build promotion and compensation strategies in a transparent and effective way.
Bottom Line: By providing relevant and detailed information on work time, TMetric enables businesses and HR Departments, in particular, to move from assumptions to data-based analysis and meet current commitments as well as plan strategic tasks.
For Employee Wellbeing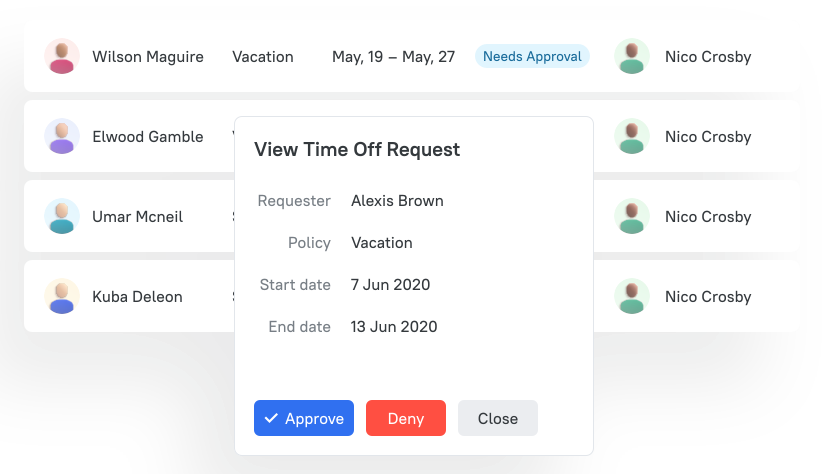 Facts Worth Knowing: Paradoxically, one of the byproducts of remote work is overwork when employees are reporting more than 50 work hours weekly as the result of difficulties with designating specific hours for a distributed workforce.
Work-life balance stays one of the leading reasons for employees' quitting their jobs. Hence, an employer ought to start by looking inward, implementing recommendations from HR backed on by time metrics on how to reduce unnecessary meetings and stop employees from doing constant performative work.
Furthermore, TMetric time tracking may contribute to improved workplace functions by giving employees the opportunity to communicate ideas and suggestions with a focus on wellbeing and a fairly distributed workload. This is especially important for staff whose salaries are tied to hours worked.
Bottom Line: TMetric helps foster relationships between management and workers for achieving a greater degree of trust and maintaining work life balance when it comes to setting clear boundaries on work hours.
For Employee Scheduling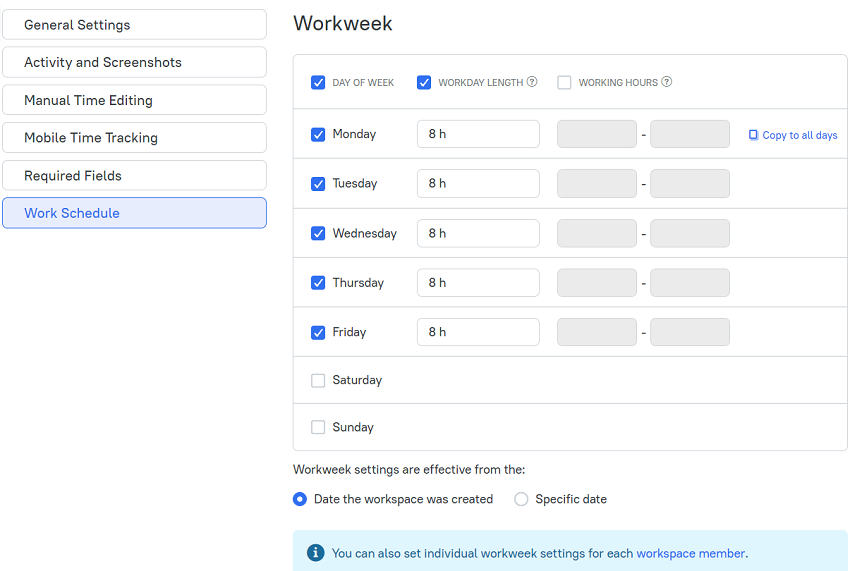 Facts Worth Knowing: Most of Fair Labor Standards Act (FLSA) violations relate to non-compliance in managing of overwork hours that are caused by employee scheduling issues.
Using TMetric will be helpful in setting policies and establishing your business work schedule including:
workday length
additional workdays
holidays.
Implementing this TMetric option, HR Departments get an effective instrument for the prevention of issues:
with overtime monitoring
shortage of employees
meetings overlapping
Bottom line: TMetric functionality assists in removing repetitive and exhausting tasks related to employee scheduling and facilitates complex processes of monitoring work hours, overwork and holidays in organizations of any size.
Takeaways
If not fluent in time tracking, HR Department that has to juggle multiple duties risks delays and fails in performing:
monitoring the work of employees
profiling and recruiting candidates
optimizing costs on onboarding
developing adequate compensations and benefits.    
Besides, if HR utilizes automated recruitment systems or engages recruitment process outsourcing (RPO) organizations to employ the staff in the conditions of rapid business growth, finding a tool for accurate time tracking and straightforward payroll is a must.
By enabling businesses to provide a streamlined payroll and deliver the best payroll experience to the employees, time tracking practices deployed by HR can help keep turnover at a healthy rate and contribute to enhancing employee engagement.  
When you can correlate time worked with productivity, you can take steps toward bias-free performance evaluation and, thus, improve efficiency in your organization by making better business decisions.
Once HR reaches that baseline understanding of how much time employees spend on projects and how productive they are overall, it's easier to begin making adjustments and determining hiring and staffing decisions.
With the expansion of remote and hybrid work, the question of providing more autonomy to employees has moved to the forefront of the recruitment process. Advanced time tracking functionality empowers HR and workers alike with options for work from anywhere while keeping time metrics and employee wellbeing in check.
TMetric gives HR all of these pieces together, and it works best for your company.