Managing Work Hours In A 4-Day Work Week, How Will It Be Done?
Will we stick to familiar 9 to 5, Monday to Friday workweek? Or under the crumbles of the pre-pandemic office there will evolve a totally new model nourished by over a year of WFH? Simply put, what it takes to have a 4-day work week?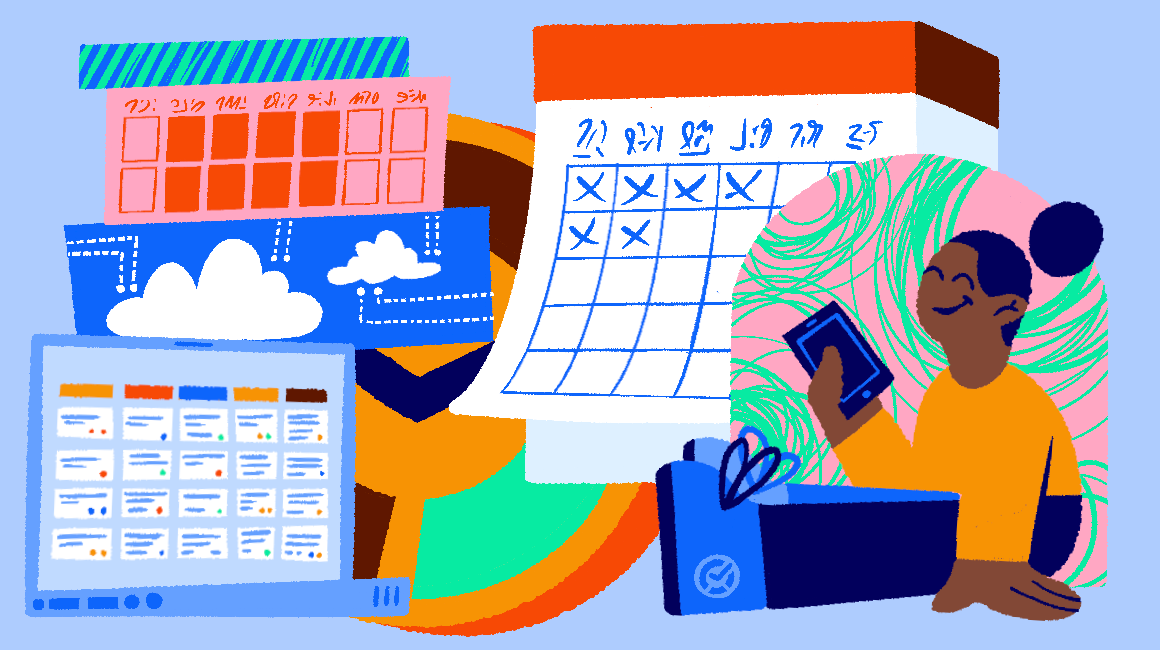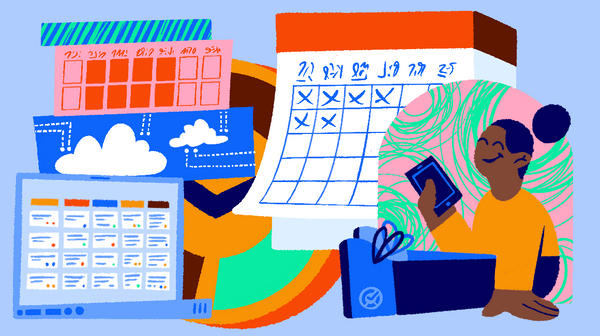 Bit.io, Monograph, Buffer, The Ecomm Manager, Cockroach Labs... What do these tech companies have in common?
Hold your breath if you're working in a company that follows a 5/6-day workweek.
These five tech companies follow a 4-day workweek. Yes, it's true and the list is growing with every passing day as more and more companies follow suit.
But it's so difficult to follow a 4-day workweek because this practice can directly affect the employee productivity and the overall business turnover. It's a tough enough task getting your team to meet set goals with a 5-day workweek, then what can we expect from a 4-day workweek?
I know, this is a common concern not just for you but every business owner who has read (or thought) of implementing this seemingly challenging and unconventional work schedule📅.
Without a doubt, there are formidable challenges that stand in the way of implementing a 4-day workweek.
Companies practicing this concept could meet those challenges but they can also expect to have significant benefits.
As Andrew Barnes, the entrepreneur and the author of The 4 Day Week: How the Flexible Work Revolution Can Increase Productivity, Profitability and Wellbeing, and Create a Sustainable Future (2020), says:
By focusing on productivity and output rather than time spent in a workplace, the four-day week allows for better work-life balance, improved employee satisfaction, retention, and mental health.
What is a 4-day workweek? Why does a 4-day workweek make sense in current times? How to manage work hours in a 4-day workweek?
                                                     🆀🆄🅴🆂🆃🅸🅾🅽🆂
Read on and you will get a detailed answer to these questions, and maybe, you'll give a good thought to testing (and eventually implementing) this idea in your organization.
What Is A 4-Day Workweek❓
The concept is simple enough to understand. However, there could be a difference in the way organizations implement it. Some companies practicing this concept are paying their workforce according to a 5-day working week while others are paying their workforce for 4 days worth of work.
Some companies are asking their employees to work for 10 hours a day while others continue with a standard 8-hour workday. How an organization practices a proposed 4-day workweek depends entirely on its policies.
So, how can a business benefit from following this concept of a 4-day workweek? Employees will get an extra day off, but how do companies stand to benefit from it?
Read on to find out more about it.
The 4 Major Pros Of A 4-Day Workweek🌟🌟🌟🌟
As a business owner, you need to look at the bigger picture to realize the benefits of a 4-day workweek. The below-mentioned benefits of a 4-day workweek will help to paint a clearer picture for you and your business.
Businesses Can Save Money💰
If you implement a 4-day workweek, then your business would use fewer resources since your workforce will spend less time on-premises. Reduced electricity and utility usage would lead to lower overhead expenses for your business.
Your office resources would be used less with no employees in the workplace for 3 days a week. For business, a penny saved is a penny earned. I can see that you're already doing some calculations!
Increased Efficiency Across The Business💹
Microsoft Japan conducted a case study on the benefits of a 4-day workweek in 2019. Its employees worked 4 days a week on a standard 5-day paycheck. Results were nothing less than excellent for them.
The company registered a productivity boost of 40% and 23% lower electricity costs! That's surely a significant gain any business would want to have.
Similarly, Perpetual Guardian, a New Zealand trust management company, also registered a 20% gain in employee productivity and a 45% increase in employee work-life balance after conducting the concept of a 4-day workweek and a 5-day paycheck on a trial basis.
The result? The company implemented the policy permanently!
There's no reason why your business could not register such significant benefits, right?
More Committed Employees🤩
A 4-day workweek can help employees have that much-needed time they need to give to their families (and themselves too). It's not that a 5-day workweek doesn't give this benefit to employees but a 3-day break can work wonders for their physical and mental well-being.
As they get more time to rest, employees are likely to be in their best health.
This would mean a possible reduction in sick leaves as employees have plenty of time to recover. A 4-day week can lead to happier, more rejuvenated, and more motivated employees who are ready to handle new challenges with a newfound zeal. Definitely, a win-win situation for any business.
Environmental Benefit🌳🌲🎋🌴
Now, it's not that every benefit passed on by a 4-day workweek should apply to your business! We have a responsibility towards the environment too. It's high time we take smart decisions to reduce the business' carbon footprint, which will happen when you reduce the number of working days from five to four.
Your employees would need to commute less (less consumption of fuel and less vehicular emission), there would be less usage of your workplace machinery and other equipment (air-conditioning, lighting, etc.). Can you imagine how a 4-day workweek can lead to a greener, less polluted world that we live in?
Big Challenges Of Implementing A 4-Day Workweek🤔
You cannot reap the benefits of any decision unless you deal with the challenges that come in the way of implementation. It's not that executing a 4-day workweek is a piece of cake. There are challenges, and they are formidable.
Maintaining Productivity🎯
This had to be on the top of the list because every business's fortunes depend directly on its productivity (or the lack of it). Switching from a 5-day workweek to a 4-day workweek poses a serious challenge of reduced productivity.
In other words, the business owners will have to come up with a way to compensate for the loss of standard 8 working hours in a day. Increasing work hours from 8 to 10 seems to be the only way to resolve this issue.
Maintaining Employees' Workload💡
If you're considering switching to a 10-hour workday to compensate for the loss of a full 8-hour workday then you should consider the tiring effect it can have on your employees' morale.
A 10-hour workday can be too much for many employees to handle. So, the management needs to come up with a concrete plan to assign tasks so that employees don't feel overwhelmed by the workload.
Not Suitable For Every Industry🔊
Even though the concept of a 4-day workweek is gaining popularity across the world, the idea is not suitable for every industry. Evidently, not every industry can afford a 4-day workweek.
Some industries work daily, like newspaper publishing, security providers, medical services, etc. Some businesses are expected to offer their services at least 5 days a week. Such businesses would not want to lose their customers at any cost.
Increased Pressure To Meet Deadlines⌛⏳
Reducing the number of working days from five to four means your employees would have less time to meet deadlines, which can build up pressure on your workforce to deliver.
Some employees may not be able to cope with the increasing pressure and stress, which can also lead to potential burnout. You should assess the capabilities of every employee before making such a crucial decision.
Proven Ways To Manage Work Hours In A 4-Day Workweek🧩
You've read about the benefits and challenges of a 4-day workweek. Now, it's time to know how to efficiently manage such a work schedule without letting your organizational productivity take a blow.
There's a good reason why the number of organizations offering 4-day workweeks to some of their employees has gone up from 13% in 2017 to 15% in 2019. There's a good reason why so many companies have registered a healthy boost in employees' productivity after embracing this concept.
The key to a successful implementation of a 4-day workweek lies in the smart planning and execution of proven strategies that can work to a great effect.
Discuss The Plan With Your Employees🔑
Switching from a 5-day workweek to a 4-day workweek is a big shift, so you should discuss this plan with your employees.
Managers, HR team members, and the senior management need to communicate with employees about not only the benefits (extra day-off, fewer working hours, more rest and leisure) but also the challenges (longer workdays, more workload, higher expectations, more pressure) that could arise after implementing this concept.
The key to this discussion is to take employees' feedback, assess their capabilities, and give them some time to mentally prepare for longer workdays ahead. You need to make them aware that a 4-day workweek is not only about reaping benefits but taking accountability as well.
As Jennifer Donnelly, senior vice president for the organizational effectiveness practice at HR consultancy Segal is cited to say:
An upfront assessment on the benefits, potential drawbacks, impact to operations and overall cost are critical.  
Establish A Rotating Schedule🔔
You would not want your business to be unavailable to your customers for the entire day when they expect you to be operational 5-day a week.
You cannot risk your business' revenue, credibility, and market image, can you? Don't worry. There's a way out. Say you have a team of 20 people working for you and your standard workdays are from Monday to Friday.
After switching to a 4-day workweek, you can divide your team into two groups of 10 people each. The first group can take off days from Friday to Sunday. The second group would work on Fridays and offer services to your customers.
The second group can take off days from Saturday to Monday. However, before establishing a rotating schedule, you would need to consider what job roles can be managed independently and which ones call for collaboration within the team.
Use A Top Time Tracking Software⌚
Managing work hours in a 4-day work week is not easy as you need to make sure that your employees don't waste time during work hours on low-priority tasks and non-work-related activities.
That's where an accurate and reliable software like a time tracking app TMetric can be of great help for businesses as it's made for all industries. You can use this feature-rich, highly functional time tracking software for:
Tracking time of every task that you and your team works on
Websites and app usage tracking
Monitor productivity and activity level of your team
Billing and invoicing
Reporting
Calculate payrolls accurately
Project management
Smart Task Management📑
There are days when confusion regarding job responsibilities results in a wastage of time and conflicts among team members. A 4-day workweek means every team member should be clear about his/her job responsibilities.
You can use a smart task management tool to create and assign tasks to an individual or group in one place. Add labels, set the start and due dates, set time estimates, track time spent, create recurring tasks, and attach files, thus ensuring a clear distribution of responsibilities at one place.
Try The Concept First Before Implementing It Fully👓
Once you have finalized the decision to implement a 4-day workweek, you should first run a trial to see how the new shift works and what effect it is having on your employees, organizational performance, and customers.
Quotable from Andrew Barnes:
The trial of a 4-day workweek shows that people eliminate unproductive time and unproductive activities. This process enables employers to present a challenge, an opportunity, and a benefit.
Summing It Up✨
A 4-day workweek is gaining traction among a large number of companies across various industries all over the world. This concept has led to wonderful results for many companies even though it's not easy to implement it without proper planning.
Switching to a 4-day workweek might be challenging, but it can work in your favor if your employees have a clear understanding of their roles and responsibilities. You can even organize training sessions to help them adapt and adjust to a new, more demanding  work regimen.
When implemented thoughtfully, a 4-day workweek can work wonders for your organization and employees. Are you ready for the BIG SWITCH?
Author Bio:
Nandini Sharma is the Assistant Marketing Manager at ProofHub. Nandini brings close to a decade of experience in the field and has successfully executed a number of brand-building and marketing campaigns throughout her career.
A specialist in the field of marketing, Nandini is well-versed with technical know-how, and always stays on top of the latest trends in the digital world. You will find her constantly putting marketing strategies into motion with perfection.
Over the years, she has triumphantly created a wide base audience on a number of popular online platforms. When she is not busy penning down out-of-the-box marketing ideas, she can be found channeling her creativity into art and craft activities.