New Team Dashboard for Better Employee Management
In this release, we are introducing a new Team Dashboard that will help you easily track your team's work. Now, you can manage your team more conveniently and understand how each of its members is doing.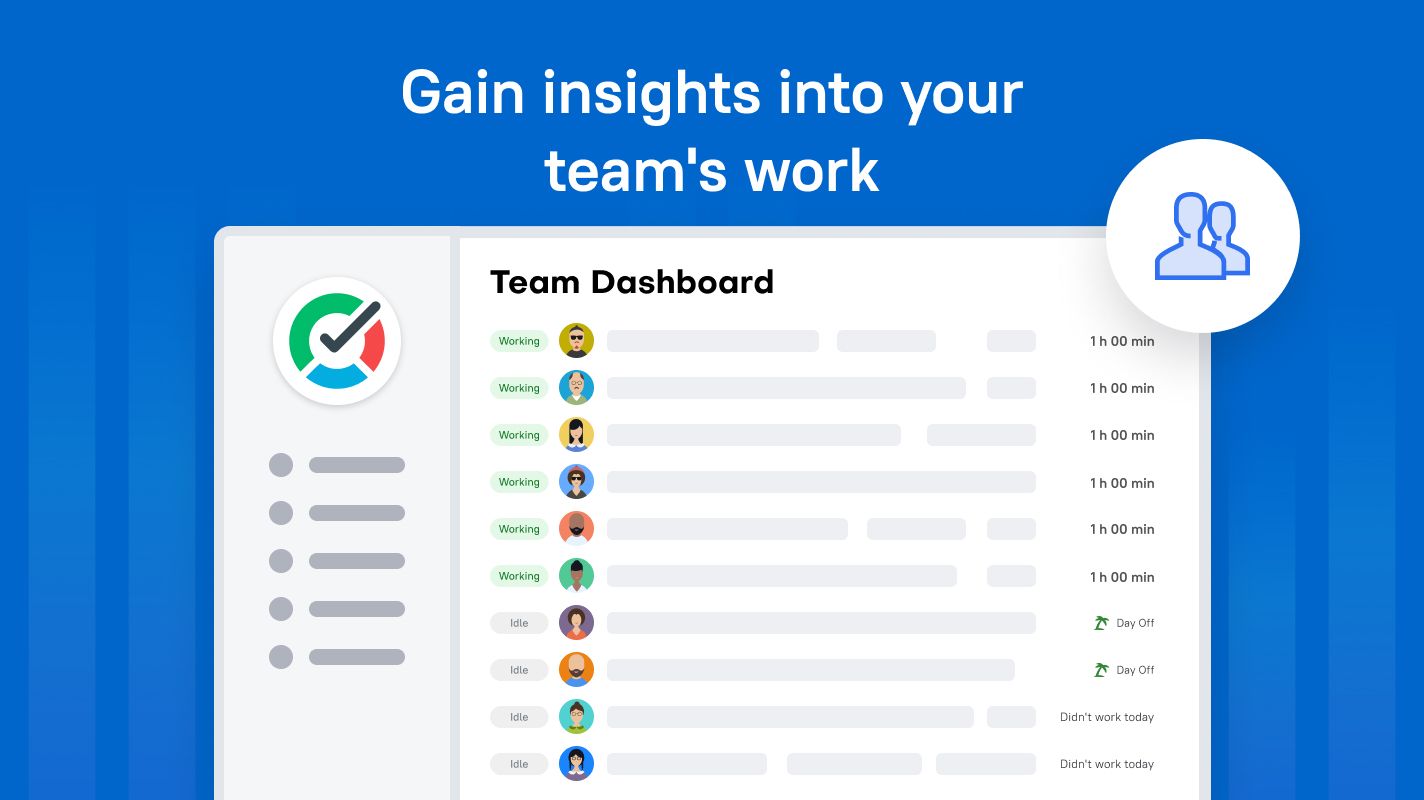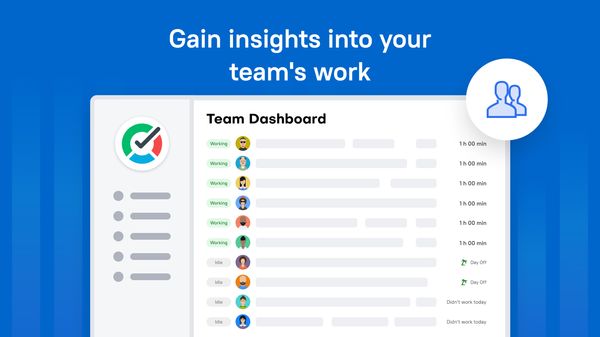 We're happy to roll out a new version of TMetric with a very useful feature for monitoring and coordinating your employees' work - Team Dashboard. Now you get a full overview of your team's work in one place. You can see the hours they work, tasks they do, whether they are working or not at the moment.
Team Dashboard gives managers quick access to employees' work activities. It can be found on the left-side menu by clicking the Team item, which appears only when you add a team to your workspace. This functionality is available only in the Business plan.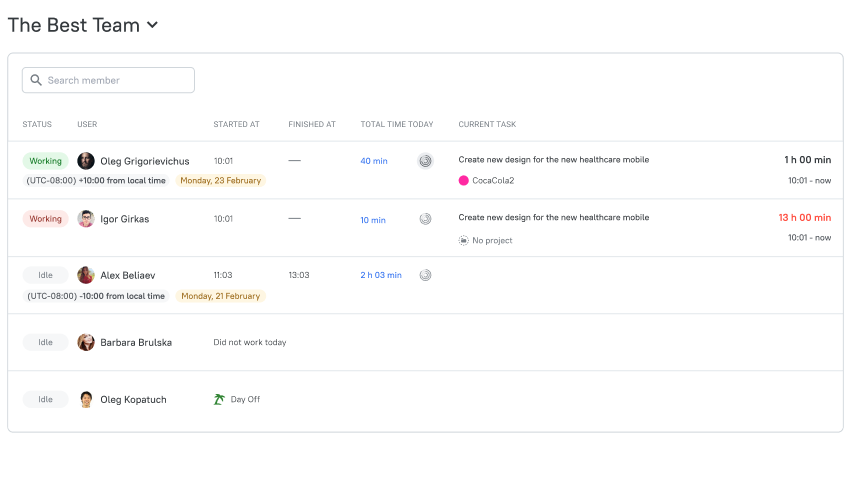 Team Dashboard represents a table, which contains the following metrics:
the current status of each team member for the present day
the time when they started and finished their task
the total time they worked today
the name of the current task they do
and their activity levels
To view the work of a certain team, you can select a team's name in the drop-down list.
Effective team management is important for each organization, and the Team Dashboard provides everything you need for this.
About TMetric
TMetric is a time tracking web app for both freelancers and big companies. Great control over time intervals and project budgets, flexible billable rates, crystal clear reporting, transparent team monitoring and lots of integrations, all wrapped up into a light interface. Calculation on how much time is spent on certain projects, clients and tasks in an instant.