Portuguese and Ukrainian languages are supported in TMetric
In this update, we've translated TMetric web app into Portuguese and Ukrainian. We've also made some improvements of the subscription management process and will continue doing it in the future release.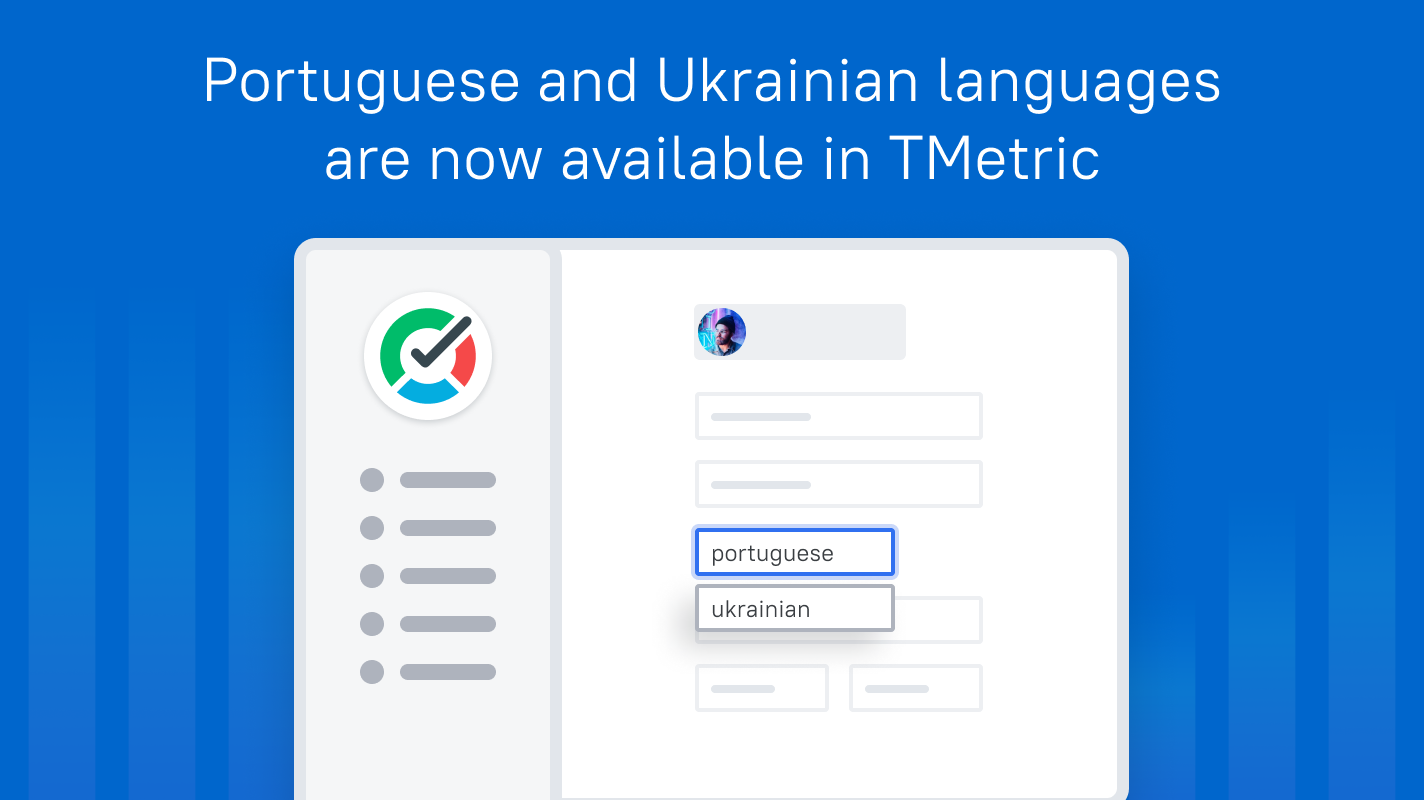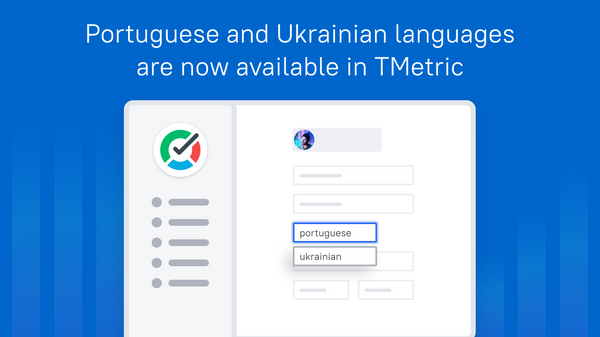 TMetric becomes more multilingual - we've added the Portuguese and Ukrainian languages to the web app. We've also started improving the subscription management, making this process even more hassle-free.
Localizing and translating TMetric into different languages facilitates easier access and understanding of the app. Now, our Portuguese and Ukrainian users got a chance to use the web app in their mother tongue.
To switch the default interface language to your native one, follow these steps:
Go to My Profile.
Open the Interface language drop-down menu.
Select the language you prefer, for example, Portuguese.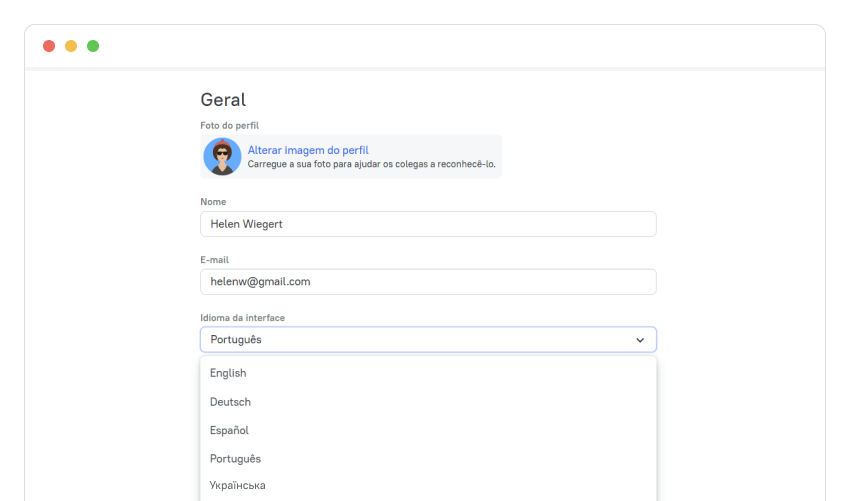 Improved subscription management
Now you can get detailed information about your subscription in one place. On the Overview page of your subscription, you will see the data you need:
a current subscription plan, its status and price
the quantity of the seats you've purchased, and the total number of members
an existing workspace name
a subscription expiration date
its renewal date (if the autorenewal option is activated)
your future invoice
a payment period (if the autorenewal option is enabled)
an email address of a workspace owner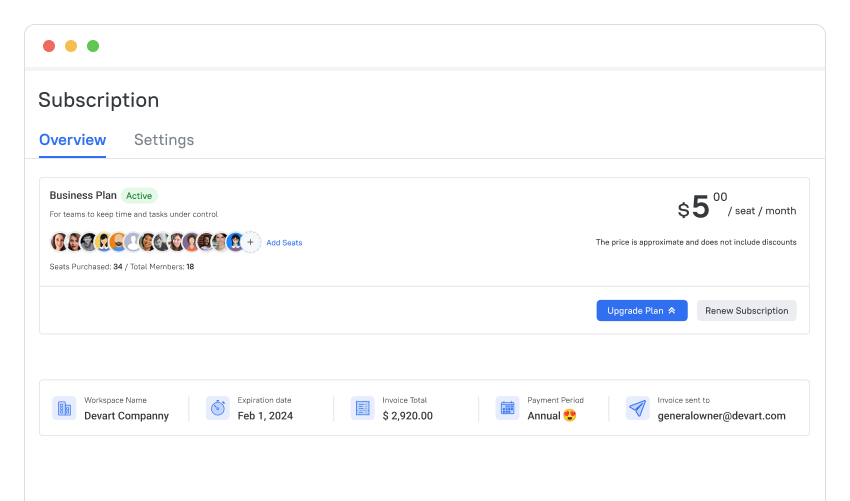 There is also a possibility to easily add new members to your subscription by clicking the Add Seats link.
On this page, you can also switch your billing period and upgrade your plan.
Subscription settings
The Subscription Settings page allows you to properly configure your subscription. You can add additional seats to your subscription, turn on or off its autorenewal, change a subscription plan and a billing period.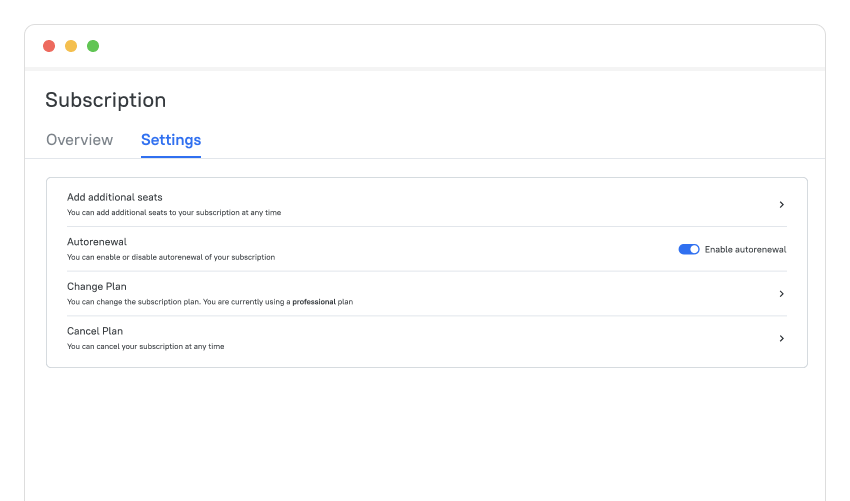 This is only the first part, we will continue honing the subscription management process in the next release.
About TMetric
TMetric is a time tracking web app for both freelancers and big companies. Great control over time intervals and project budgets, flexible billable rates, crystal clear reporting, transparent team monitoring and lots of integrations, all wrapped up into a light interface. Calculation on how much time is spent on certain projects, clients and tasks in an instant.