Powerful Strategies To Increase Your Productivity As A Digital Nomad
Questions on the agenda of digital nomads, whose forefront role in the digital-first world is hard to overestimate, range widely. If you are facing choice issues, we offer tips for creating strategic plans and a list of plug and play tools for digital nomads to ensure productivity.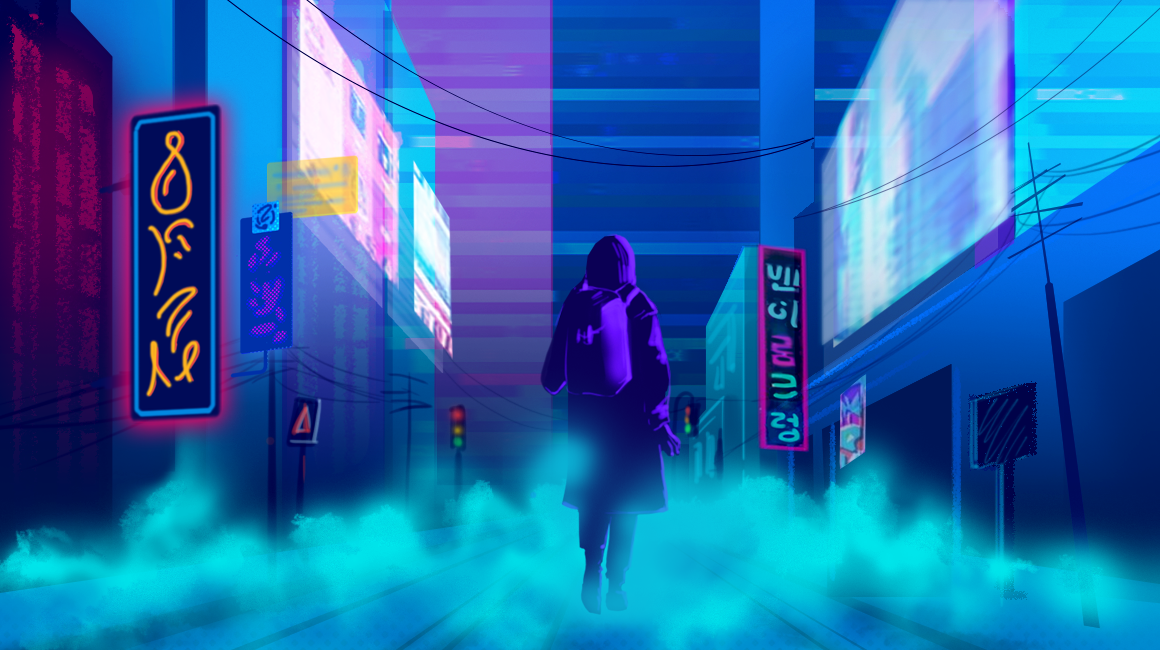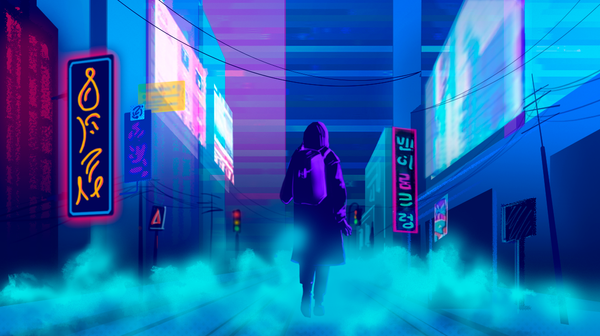 Since the start of the pandemic and acknowledging the digital-first economy as the sine qua non, most remote workers had to feel attached to the home. It translated into tons of creative ideas for renovations and 'whatever works' to adapt.
This year has forced us to change our homes into places, more than anything, to get by.
But there were people who chose the other way.
Background
To be more precise, they pursued the trend of digital nomadism that had been on radars since the 2000s due to the evolvement of new hiring models that Dr. Daniel Schlagwein (the University of Sydney) defined in his research:
... its  first  appearance  was  as  a  more  individualistic phenomenon in the 2000s. It was then that IT companies started accepting remote working arrangements...
As of late 2020, the search for digital nomads on LinkedIn gives you over 16000 results suggesting people and groups.

Digital nomads present diverse professionals engaged in gathering and processing information, teaching, counseling, coding data activities (IT-entrepreneurs, consultants, designers, creatives, developers, etc.) that choose to be location-independent.
In 2018 most digital nomads were people in their 30s who visited around 10 countries yearly staying in one location for up to 3 months. In 2020, though the number of digital nomads jumped from 7.3 million to 10.9 million , the number of countries open to exploration and digital nomadism got dropped because of the pandemic .
However, this change put legalities on the fast-forward: lots of countries started to discuss implementing the digital nomad visa on the governmental level. For instance, those making salaries in six digits have an option to work from the Cayman Islands.
And almost 2000 working nomads have been reported to apply for the Barbados Welcome Stamp Visa permitting a one-year-stay for remote work purposes that was officially launched in July 2020.
Being responsive to the trend, now the market has multiple offers that include smart hotels.
Among countries priming the idea of digital nomad friendliness, there is Croatia promoted by an investor Jan de Jong who noted that aside from financial benefits like cash injections to the economy and an increase of revenues for businesses, digital nomad hubs bring a change of mindset associated with building the multinational communities.
Simply put, the discussion went global and 'part-time digital nomadism' is now being forecast to outlast the crisis. Moreover, it is named as one of the most promising post-pandemic trends as well:
...when lockdown fully lifts, who's to say more people will not work remotely from different parts of the world, beyond their living rooms.
Digital Nomad Strategies to Catapult Successfully
Disclaimer: We advocate the idea of responsible digital nomadism. More of it in the article of 2018 that sounds more actual than ever.
Questions on the agenda of digital nomads, whose forefront role in the digital-first world is hard to overestimate, range widely but when it comes to increasing 'productivity on the road', they mostly fall into two major categories:
how to accelerate the speed and efficiency of communication
how to optimize costs including expenses associated with living and workflows.
Strategy #1: Think Long-Term Travel
However appealing the idea of freedom as the essence of nomadism might seem, it is important to remember that the neo-nomad lifestyle is not equal carelessness or excessive spontaneous experimentation.
One of the strategies that will surely pay off is to 'think long-term travel'. It not only helps put things into perspective but devise plans for:
how to use available resources
how to receive you physical mail
how to set up a tax plan.
The strategic rule at this stage is to observe, make notes, and quantify. Start by listing available resources: it will categorize what you can rent, sell, or need to secure (three verbs building the vocabulary of the successful nomad-to-be).
How it works: Choose paperless (opt for virtual mailboxes, e-signatures multi-currency account when it comes to receiving mail, signing bills, filling in tax forms, or reroute what cannot be substituted to a trusted contact. To know more taxing tips for digital nomads, we highly recommend a great read here.
Overall, going from traditional life to living a digital nomad life without prior experience is a daunting task, especially if you are trying to do it in 2020. Hence, it's a wise move not to skip digging into reliable sources of information in case you have an unexpected issue to be addressed.
We suggest Nomadlist for a detailed intro into a location you fancy, and Digital Nomad Chat on Reddit for a wide range of practical tips starting with pretty general ones like what skills you can employ for being a successful digital nomad to specific ones like what rules apply to American digital nomads traveling with a dog.
Strategy #2: Build Your To-Do List In An Itinerary
Even in traditional life, we love to-do lists. They prove to reshape the unstructured and hectic day into a properly scheduled one, which paves the way to feeling productive and purposeful.
How it works: Embarking on your nomadic journey, the best way to make things more manageable is to approach your to-do list with flexibility as a part of your itinerary.
📝 Avoid simplistic solutions. Ironically, but if your list is organized in an actual list, it can disserve you by clashing overlapped tasks and meetings.
📝 To avoid it, organize your lists or choose task managers with predefined categories. In general, categorizing (even as simple as 'chores', 'meetings', 'urgent tasks', etc.) will work as 'destress' and help keep focus regardless of your familiarity with the environment.
📝 Consider apps that offer you a gamified experience that can maintain your motivation in the boosting mode.
📝 Assign time slots for exploration of new surroundings (plenty of virtual options for digital nomads on InterNations.
Strategy #3: Make Time Management Your Priority‌
If your objective is to continue a career and travel without loss of productivity, the first thing to do for tapping into a productive 'nomad mood' is to identify your dominant productivity pattern.
If you are more goal-oriented you put priorities above anything else.
In case you pay great attention to detail when carving time for tasks in your schedule, you are more a plan maker type.
Another pattern that makes some people reach productivity peaks is teamwork. If you feel most productive when feeling connected with others, you belong to the collaborative type.
Strategists have no difficulty in capturing the whole picture and identifying the strengths and weaknesses at a glance.  
Once you know the productivity pattern you prefer most, regard 'missing' points: they can be helpful if you need to make changes and confront the challenges associated with the nomadic lifestyle with ease.
At this stage, time tracking can be used as the 'reality check method'. Time tracking metrics will be a building block in:
assessing your time management skills
identifying the time of peak performance
spotting areas of improvements
monitoring productivity patterns that drive your behavior.
How it works: It goes without saying that time management is the skill you need before digging into digital nomad. In the actual journey, new time management dimension might require rapid time allocation adjustments. As Daren Rowse stated:
Compare how you spend your time to your goals
This brilliant quote cannot be more true for digital nomads aiming at enjoying their journey: keeping a focus on a time factor will help to enjoy the destination as well.
Strategy #4: Pick Right Tools
Propelled by the necessity to optimize and automate as many processes as possible, working nomads being a part of the digital world set in motion with reliability and proven efficiency as most sought-for requirements.
Digital tools if chosen properly, can be a true blessing as they enable digital nomads to think and work where and when they are individually most productive.
When it comes to ensuring productivity, digital nomads need tools that are:
working across any device
providing support service 24/7
integrating within the existing digital ecosystem
available in the offline mode.
Ignoring these basic tech needs will be damaging not only for work routine but working relationships as well. With so many digital offers fighting over your eyeballs, you can skip on the search and save time by choosing from the tools we collected for you. The apps that underwent 'digital nomad road test' include:
TMetric for accurate time tracking
Trello for efficient project management
Todoist for powerful task management
Microsoft Teams as the best Zoom alternative
Google Docs for sharing and content creating
Discord for improved communication
Crello for advanced design in an easy way.    
Apart from digital tools, neo-nomads opt for investing in the enhanced connectivity gear to feel more productive and secure. A rich selection of reads on practical advice for ensured digital security is here.
How it works: Enhancement of working nomads' productivity is linked to control over task and time management through bringing automation, clear remote communication, and maintenance of work and tourism life balance.
Strategy #5: Balance Screen On/Off Time
Due to the enormous change of workplace enforced by the pandemic and increased role of remote work, work life balance became an essential aspect, which has major implications for digital nomads.
The expectations of being present online 24/7 became a new norm but it can put you in the corner and rob off the benefits of geographical independence. Although it was proved that excessive screen time should not be linked to mental health issues, it is undeniably detrimental for sleep routine and focus.
By depriving us of sleep and eating away at our attention, prolonged usage of devices brings constraints on life and results in work life imbalance, especially under the pressure of skyrocket increase of digital resources, which became the immediate global reaction to the pandemic.
How it works: To build screen off time in a digital nomad's routine might be a challenge. However, to commit to it as a new habit is simple with taking these two steps (and finding a discipline to stick to it, which is harder):
start with creating a more visible boundary between work time and time off by applying time tracking
allocate screen off time on time off.  
Allocating the screen off time reduces stress,  leads to better decision making and assists in adjustment to the demands of relocation and accommodation to a new routine.