Productive Lawyers Round-up
Being dependent on recording billable hours, lawyers need to know those productivity hacks that could guarantee skyrocketing their business productivity.The top 3 reads we review for you will ensure you achieve this goal.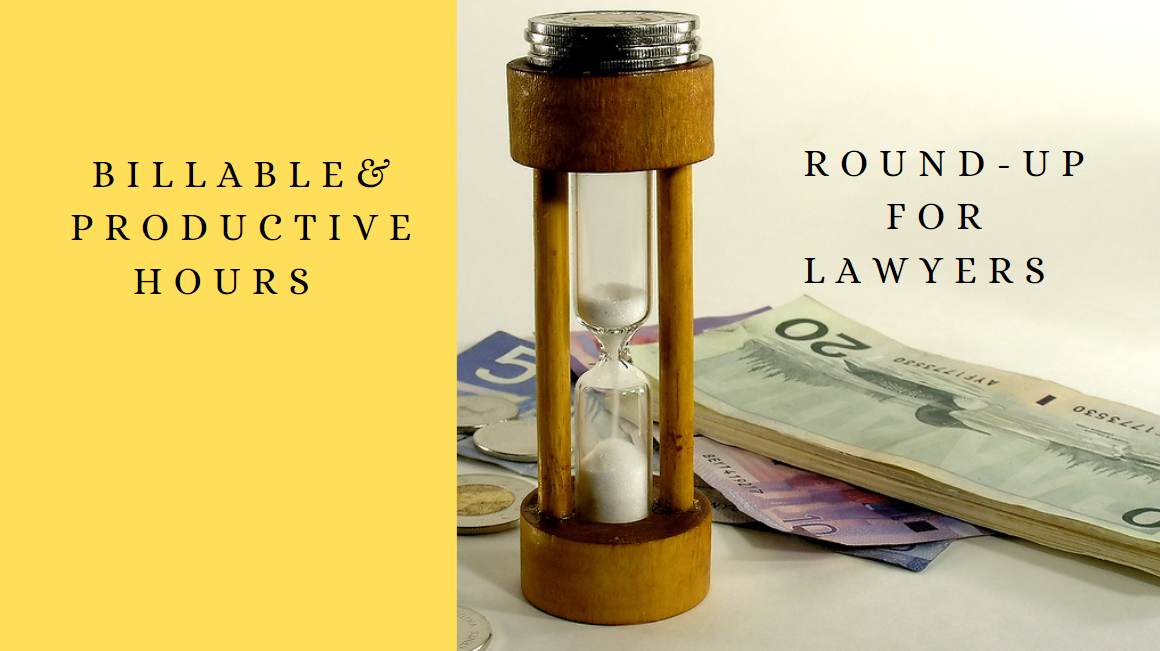 Recording billable hours is a common practice in law firms that depend on income from clients. It means that lawyers need to know those productivity hacks that could guarantee to improve their performance metrics and, thus, skyrocket their business.

The top 3 reads we recommend in our round-up review will help you reach your productivity potential and increase your legal practice revenue.
Applying the tips presented in this article will direct you in how to take confident steps for acquiring excellent lawyer's attributes.
As they pertain to organization your time, the author draws readers' attention to things not easily caught at first sight like:
the importance of 'tracking time in real-time'
timeboxing such activities as checkups and communications via email
eliminating paper work where digital solutions are applicable
avoiding 'blind implementation' of technologies and opting for tools upon forecasting and analyzing features in terms of their functionality within the existing apps ecosystem.    
Lawyers being exposed to high level of stress due to their excessive workload need to observe work life balance with extra caution.
One of the effective ways of reaching this balance is to master business productivity skills. The author takes a holistic approach to present 10 proven ways that assist any legal professional in achieving more with less effort.  Tops that can be applied right now are:
optimize technology usage and opt for instruments tailored for your professional niche
add just 6 minutes to your workday, which means you add 23 billable hours to your year  
manage your office space so that you do not lose energy on fighting chaos.
When it comes to lawyers' productivity we usually mean that legal professionals are able to perform numerous tasks at high speed. To ensure accountability and efficient performance, there are tips you need to incorporate into your practice to reap the benefits.
The author presents them in the list of seriously awesome and easily applicable advice:
ask someone to do documents proofreading (it helps avoid annoying mistakes and saves tons of time)          
distribute not only your time but your efforts and start with 'warming up' tasks before dealing with the demanding projects
keep the unfinished tasks on your to-do lists (it helps fight procrastination, and yes, it is true!).    
High quality work determines excellence of results and, thus, our professional success. For lawyers, the strive for consistency is of utmost importance because legal professionals are expected to generate income by catering to clients' needs and keeping billable hours in perfect order. The proportion is evident: the more billable hours clients want to get from a particular lawyer, the more value she presents to a law firm.
The suggested article will disclose the secrets of nailing the billing targets by managing the office space because the managed space of your law office means creating the productive environment for realizing the famous principle of being able to work smarter, not harder.
We cannot agree more with the main idea of the article: the proper choice of tech will save you time and space.  
Regarding the importance of this issue, the author suggests that we should choose the law office technology that would:
be mobile friendly and available on-the-go
ensure security of your data
be helpful in terms of time optimization and, thus, time accumulation for challenging tasks.