Project Management Dependencies
If you strive for effective coping with project dependencies, you can choose from a diversity of apps that allow you to manage task dependencies hassle-free.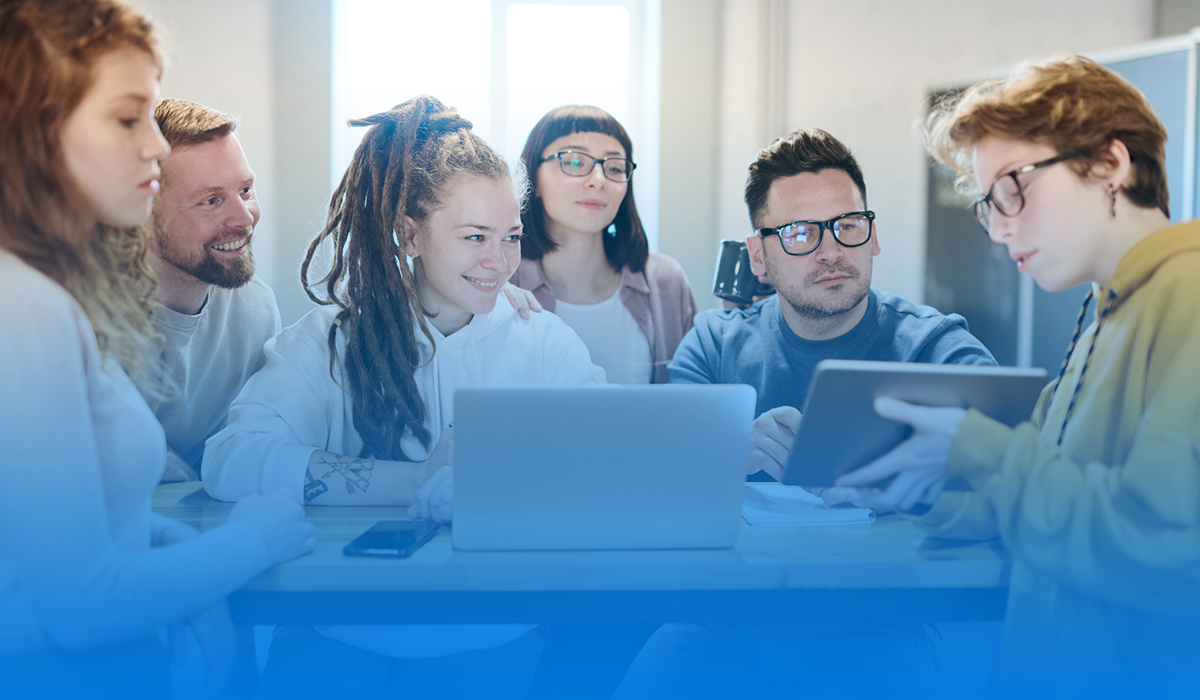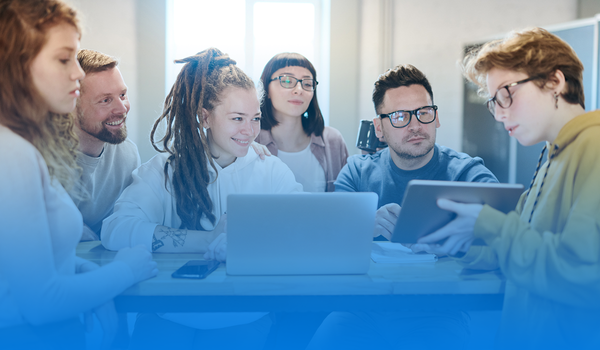 Project implies performance of the planned set of tasks in certain sequence. The sequence of tasks creates a complex system of internal and external dependencies.They are important to consider for successful completion of the project.
Project Dependency: Definition  
Dependencies are crucial for the project manager and the team because managing them translates into easy navigation along the ' project path' (also labeled in PM terminology as 'workflow') till reaching the project 'destination', i.e., the status of project 'completed and closed'.
A project dependency is a task linkage determining a relationship between two activities in terms of:
activity completion
activity initiation.
Completion and initiation of activities within a project create constraints on tasks performance. Considering project dependencies at the stage of planning is essential for achieving the goal of delivery the product of high quality in time.
Hence, project dependencies are crucial due to their role in determining such important project management components as:
cost of deliverables
allocation and utilization of time
scope of tasks.
Without understanding the ways of best use of dependencies in the project planning, managing the project could be of a challenge. Meanwhile, with the proper strategy and tools to equip your team, the project hurdles pertaining to task dependencies are easy to prevent.
Tagline: Managing task dependencies is essential for the success of the project as they determine: meeting deadlines on time, optimal utilization of the allocated time, optimal utilization of the resources, and handling overlapping tasks.
How to create task dependencies for your projects
The general rules for managing dependencies properly are as follows:
Define activities you need for project performance
Create the system of dependencies and their relationships
Speaking of creating task dependencies, we refer to establishing relations for optimal project performance. For facilitating the process, the types are traditionally categorized by marking start/finish moment.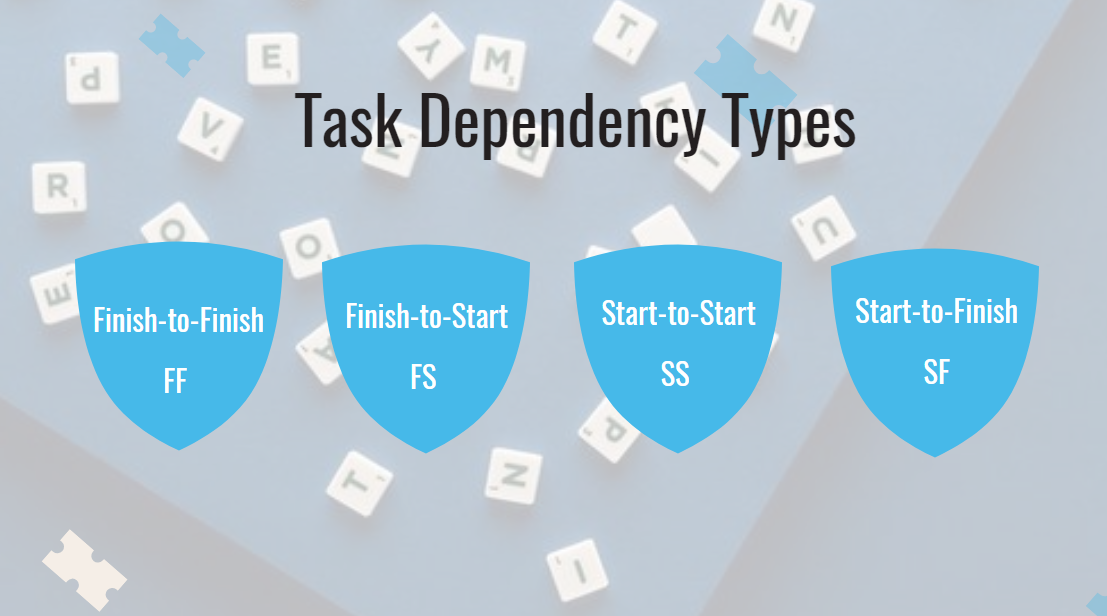 FF: the second runner's work is dependent on the the first runner's task completion. It means that you are scheduled to start your task some time before the first runner finishes.    
FS:  the runner 2 is to start  a task only upon a runner 1  finishes.  For example, development stage starts only upon the design is ready.
SS: the start of one runner is dependent on the start of the other runner. The activity of marketing brochure preparation cannot start until user documentation has begun.
SF: one of the rarest cases. The example that illustrates this type refers to relations of progress payment documents and payment as a process (for initiating the payment, all progress payment documents have to get approval).
Best Tools For Creating Project Dependencies
What apps can assist you best in building the sequenced dependent tasks with regard to their initiation and completion? Among the diversity of tools available on the market, we recommend the following four.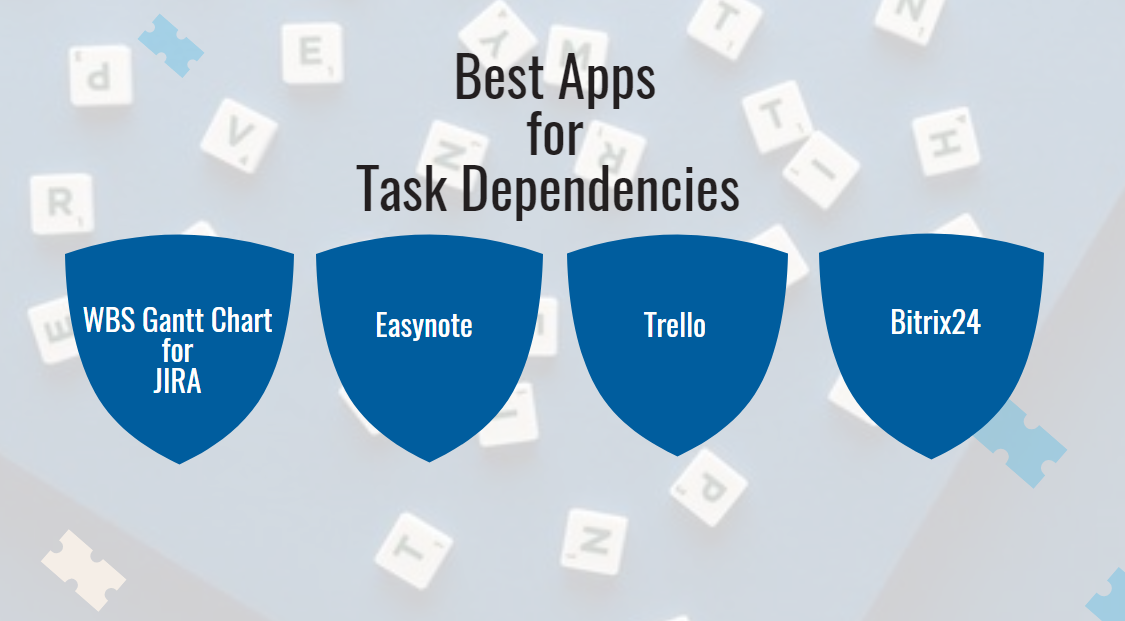 With this app, you can easily add dependencies in JIRA and enable dependencies visualization. This way, you define relationships and link suitable issues together. It allows you to break down large and complex project into hierarchical and sequential tasks that are bite-sized.
With the app's dependencies feature (Start-to-Start, Start-to-Finish, Finish-to-Start, Finish-to-Finish), instantly see how each task relate to each other and fit into the overall project. All these will be visualized in the Gantt chart that'll help you to promote productivity and keep on track regardless of the workflow complexity.
Why it is a great app: By understanding the dependencies and relationships between tasks, PMs and team members can prioritize important tasks first so that they can efficiently meet project deadlines and deliver goals.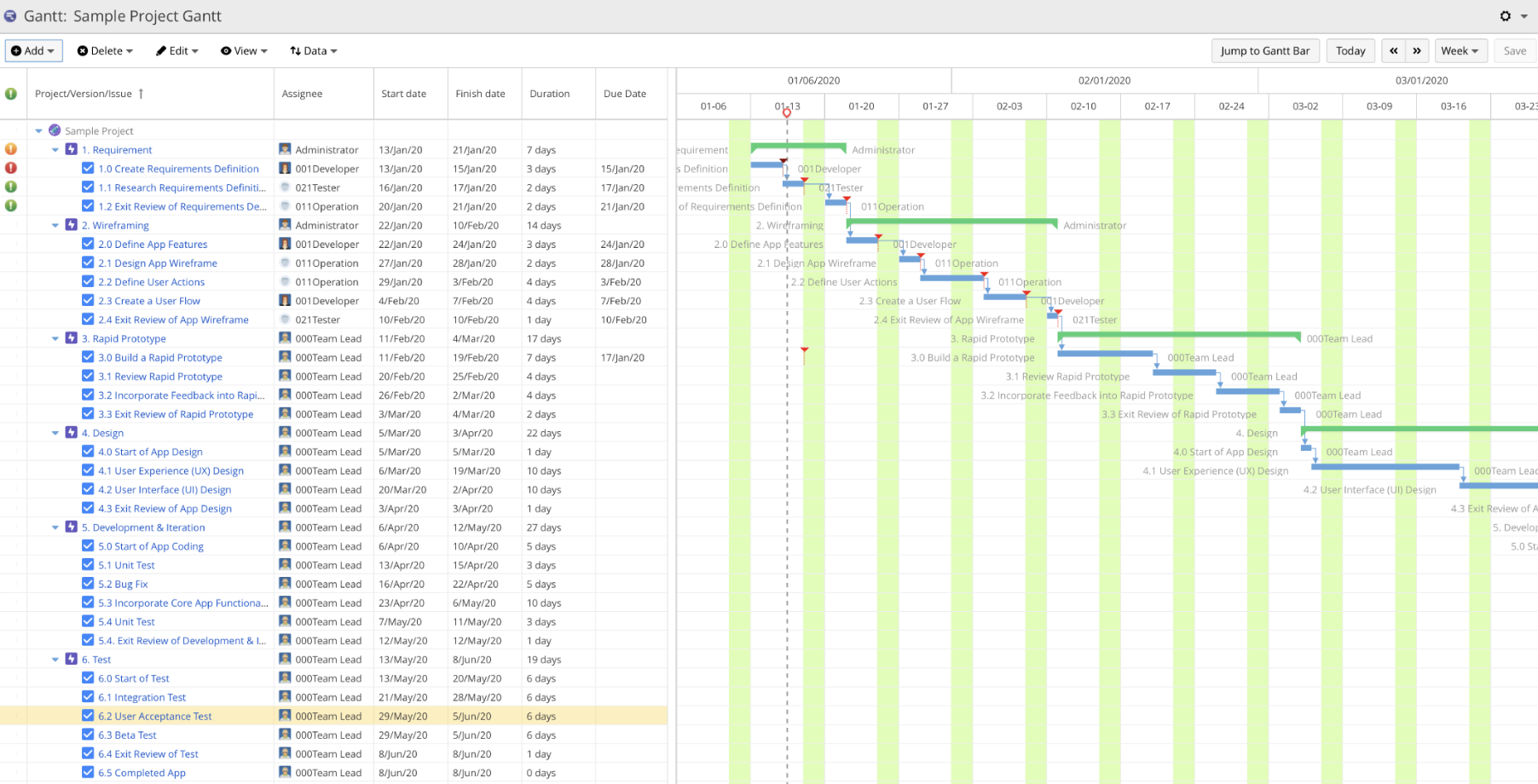 By breaking down the project goals into individual tasks, a project manager helps create accountability and, overall, gets the quick access to understanding the project status in real time. With Easynote planning options, assigning tasks and handling communication process is easily facilitated. It enables the team to set up goals, create tasks and then assign and track their progress.
Why it is a great app: It lets you define clear goals for the project by establishing the measurable indexes for evaluation. The tool functionality provides ubiquity and connection by enabling you to set up dependencies effectively. With the planning boards, it is easy to build the strategy and see where the team is heading in terms of collaboration on dependent tasks. The streamlining functions of the app makes it equally applicable to the needs of businesses and individuals.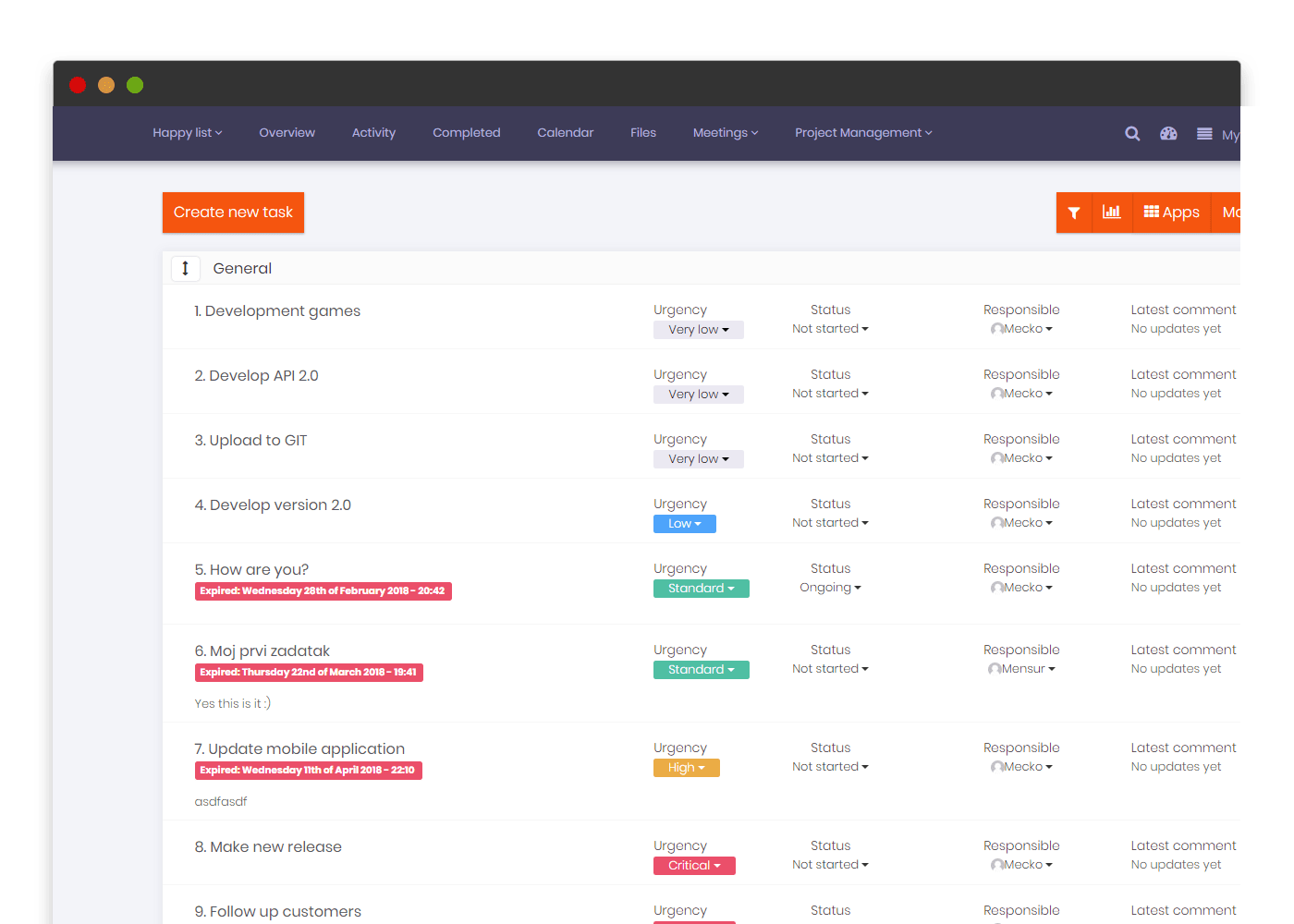 Trello needs no massive introduction: it is a free to use cloud-based platform, which allows you to create unlimited number of boards and lists for keeping track of your project performance whether you are working as an individual or in a team.
Why it is a great app: It gives you the fully interactive visualization of dependencies within a particular project. To highlight dependencies in Trello, a user just goes to the board and chooses in Actions the option for creating dependencies. Then, it will show you the new project with interdependent tasks (the number of the tasks can be altered). Additionally, the project can be orientated so that a certain sequence of dependent cards was built automatically.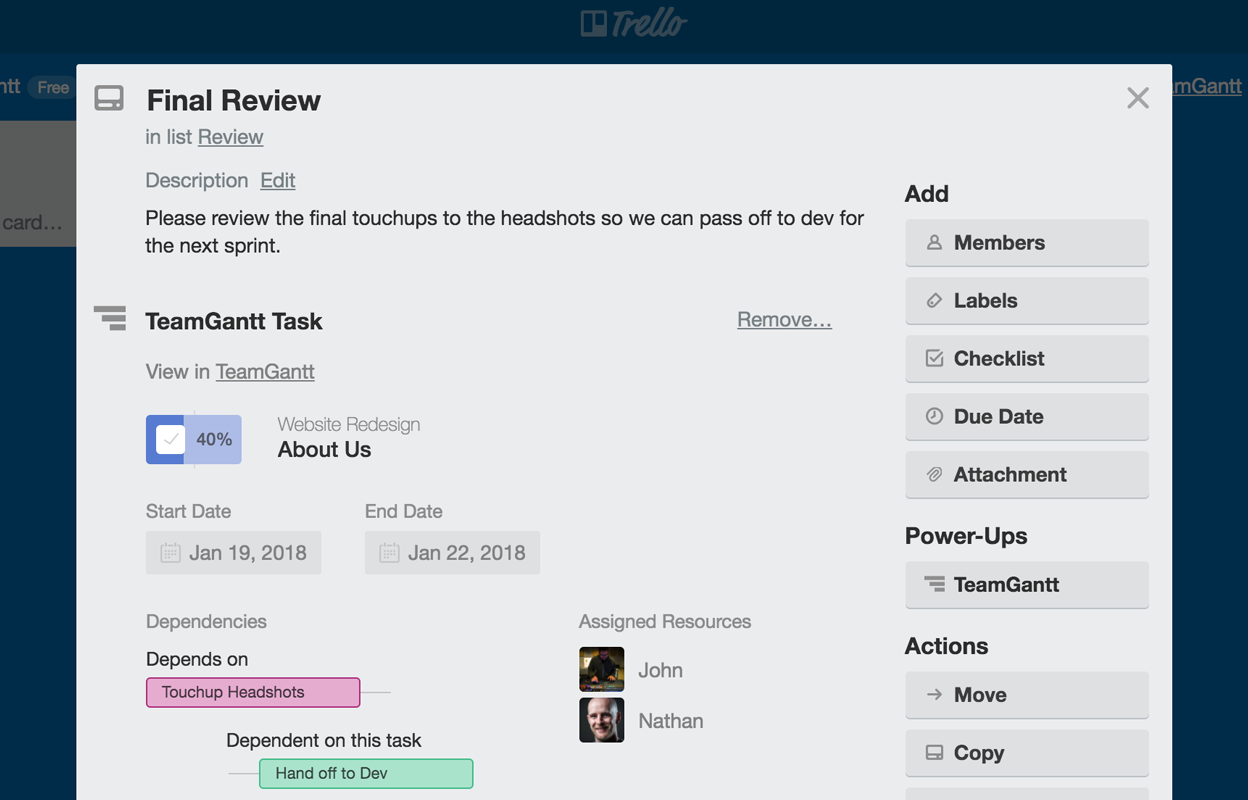 Setting dependencies in Bitrix24 encompasses tasks linkage or tasks disconnection by dragging a line between tasks. Furthermore, you can set the dates for performance of dependent tasks and then change them according to the project needs (the tasks linkage will be saved).  
Why it is a great app: It has the diverse tracking functionality with a range of predictive and analytical options. It supports creating all the dependency types. Besides, Bitrix24 is easy to integrate in JIRA and other project management systems.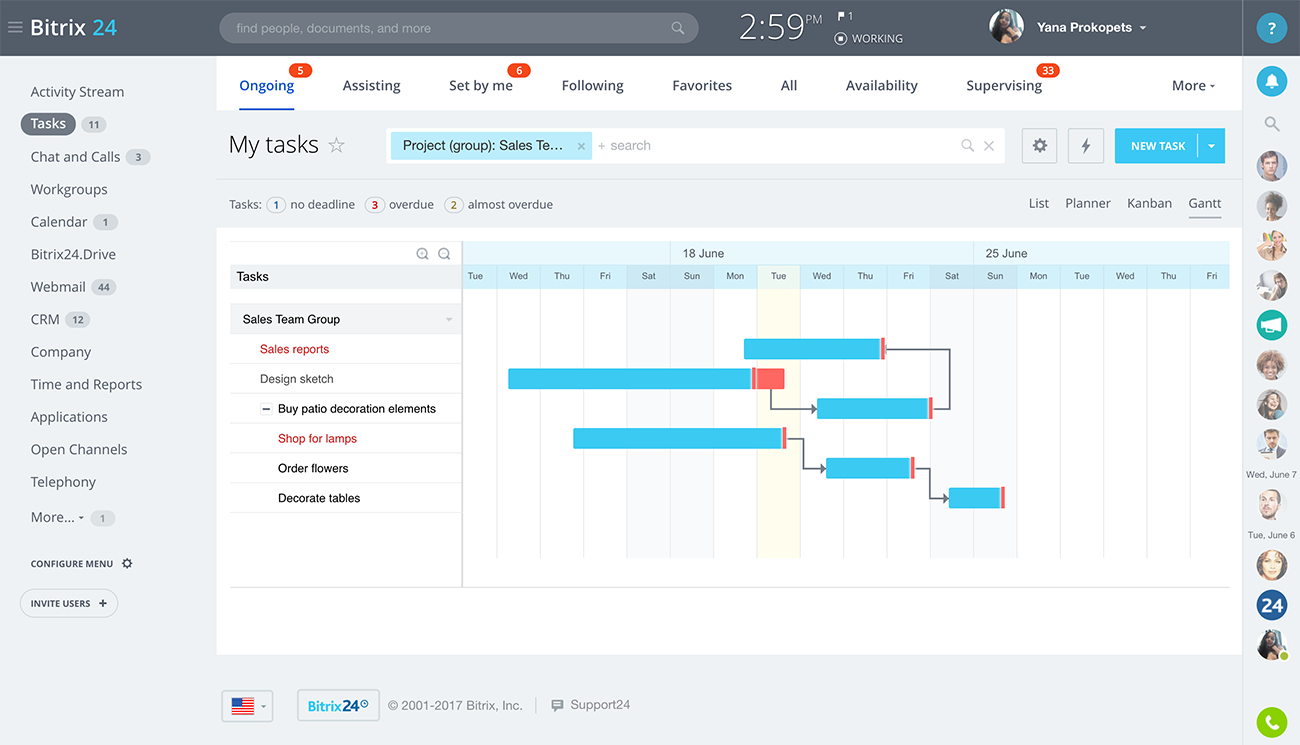 Concluding Thought
The project inner complexity often makes an impact on a number of dependencies that must be regarded as managing them properly greatly contributes to a successful project completion.
The advantages of visual planning and breaking down the project into smaller dependent tasks will provide:  
focus on the end goal of the project throughout all the stages
detailed view of the tasks
consolidated view of the project
prevention of issues at early stages
practicing a flexible approach to required changes
accountability of performers.  
To avoid the pitfalls in coping with project dependencies, you can choose from a diversity of apps that allow you to manage task dependencies hassle-free.