Remote Jobs: 3 Trends To Watch, 5 Ways To Balance
Remote work will prevail in 2023 with some trends to resurge and new challenges to face. Luckily, digital tools can give balancing abilities in real life and enhance the experience of remote work rather than let it add pressure.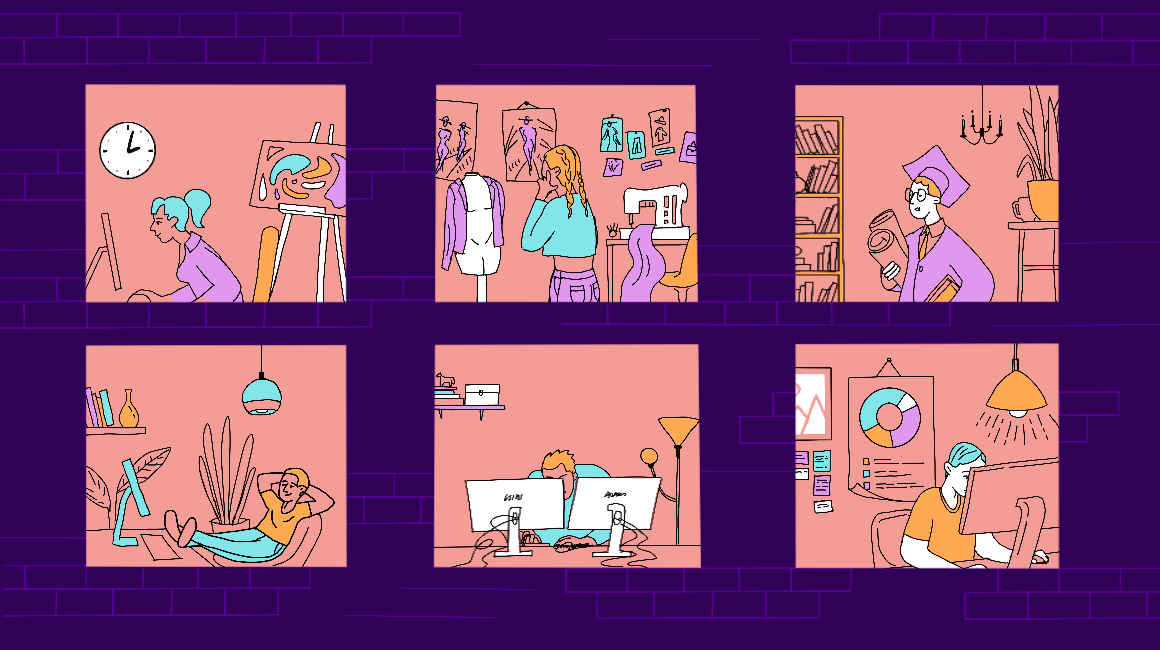 One of the productive responses to the pandemic was the global shift to remote work that brought into focus the demand for multiple remote jobs .
In particular, according to hiring and analytical leaders (detailed analysis of best remote positions and comprehensive guides of must-have skills for remote employees can be found here, here, here, and here) the best remote jobs by popularity include:
remote accounting jobs
remote marketing jobs
remote customer service jobs
remote design jobs
remote attorney jobs
remote IT jobs
remote tutoring and coaching jobs
remote jobs for healthcare professionals.  
Only in the US, 35.7 million workers started working remotely in 2020. And even with the promising news of loosening the lockdown restrictions, remote job market will hardly shrink. The importance of geographical proximity ceased to matter.
The advantages of expanding of remote work market imply benefits for workers (safety, time saving on commute, flexibility) and, with reduction of consuming resources excessively, for the environment too.  
Another reason for further embracing the idea of remote work pertains to unlocking 'hiring borders' as it was stated :
But a remote workforce offers too many benefits for most companies to ignore completely, chief among them a vastly widened talent base.
With out of the office as the new reality , the questions of remote work trends alongside identification of the best ways to thrive in the remote environment and tools to use for support appear important.
Remote Work Trends 📈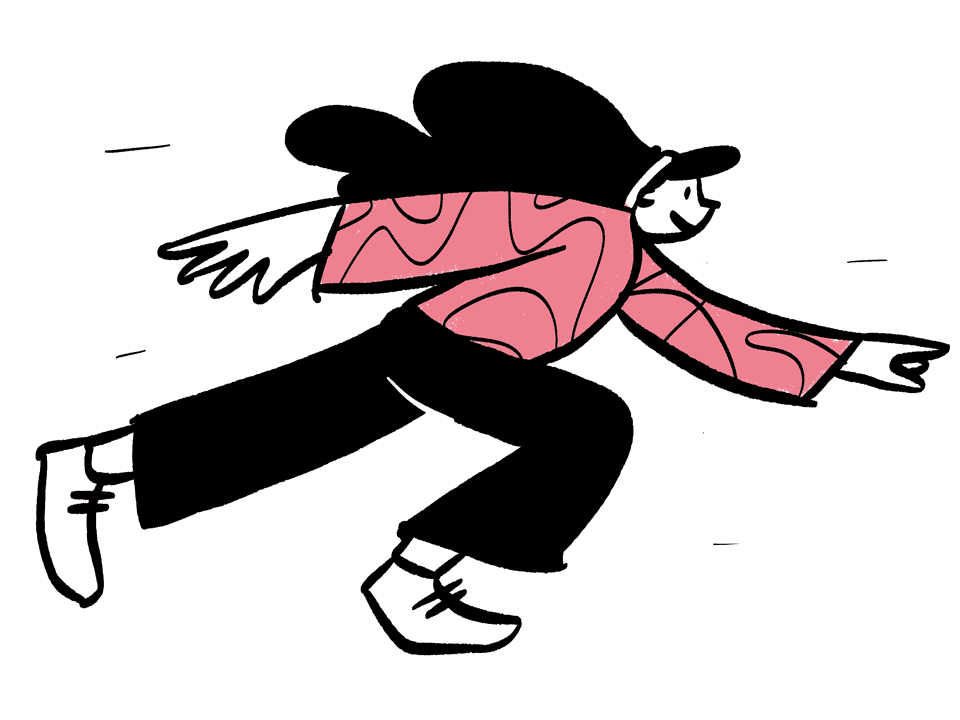 Tech, Finance, Media Are Fastest To Go Remote  
With productivity metrics proving that remote work works, it comes as no surprise that the overall number of remote workers worldwide is forecast to double in 2021. Regarding the specific hiring expectations, LinkedIn and the McKinsey Global Institute name tech, finance and media among the industries prone to significant remote transition in the future.
(MGI) estimates that more than 20 percent of the global workforce (most of them in high-skilled jobs in sectors such as finance, insurance, and IT) could work the majority of its time away from the office—and be just as effective.
The fastest-growing remote hires can be expected across the mentioned sectors and create further demand for web developers, accountants, designers and writers.
Due to the fact that the digital tech industry shows unstoppable growth estimated in some economies as six times faster compared to any other industry, it is only logical that tech companies that initially aimed at enabling us to shift to the digital reality hold the biggest share on the market of remote jobs and offer the highest-paying remote positions , with more work options to emerge.
Remote-Enabled Jobs Reshape Leadership Roles  
In 2020, we witnessed 'CEO exodus of 2020' when high profile executives while staying under the imposed restrictions had to rethink their careers. The global presence of remote workers requires new ways of workforce management and, thus, reshapes the notion of leadership.
The essence of 'new leadership expectations' is best expressed by Cyrille Vigneron:
Leaders play a critical role in this non normal period in showing fortitude during the economic storms, and by keeping the sense of justice, being transparent, and in fostering temperance. In these times, care, empathy and temperance become fundamental, and even pre-requisite to performance, as they keep communities together.
Now, remotely working professionals are hired on the basis of not their employment history but rather soft skills and learning experience that they are ready to demonstrate. It results in further 'reshuffle' of managerial functions that are now shifting from the domain of control to the spectrum of motivational capabilities and 'unpacking' knowledge that remote employees can apply for companies' successful growth.
Remote Jobs Digitize Routines and Environments  
With predictions of WFH becoming WFX (work from anywhere) and digital nomadism most likely gaining traction in 2021, the post-pandemic future of office is unclear but it draws a lot of attention in terms of how work rearrangements and remote work habits that 2020 rooted deeply will affect everyday life.
Since the remote workers are practically living in their home offices, it will make a further impact on digitization of their environment that, in its turn, will bring more upscaled changes both locally and globally in:
consuming in general  
consumption behavior
service delivery sector
internal and external communications.
Remote Work Challenge 🙅‍♂️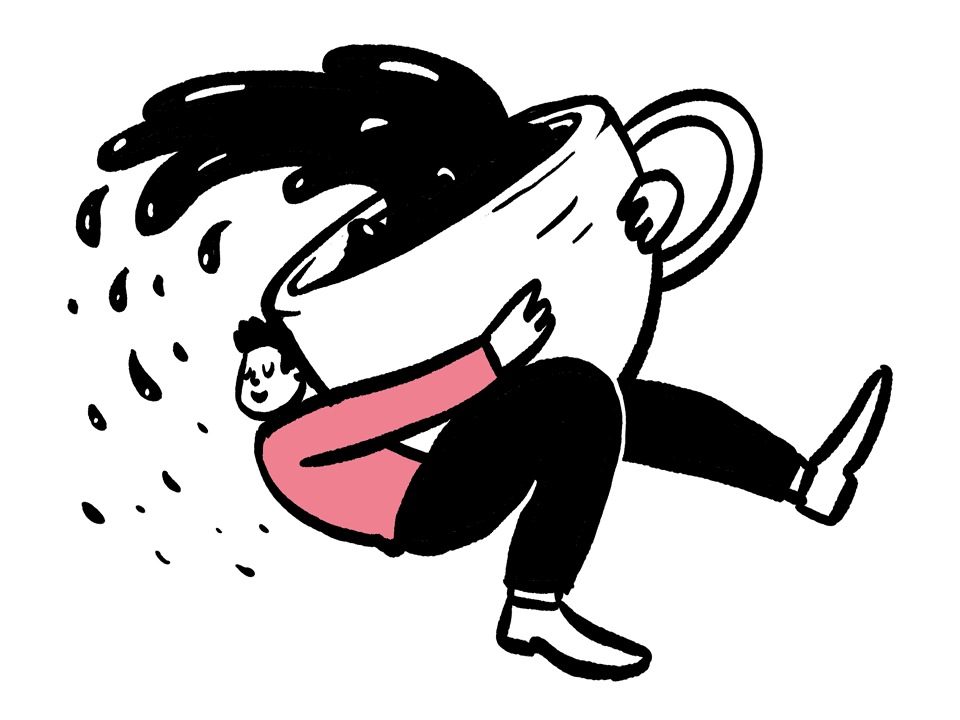 Though the makeshift  to remote mode was relatively fast and smooth, the issues associated with remote work management are numerous.
They mostly stem from the necessity of reshaping the business operations in general and searching for new workforce management solutions in particular. As Paul Sawers brilliantly put it:
Transitioning to a truly remote workforce requires a top-to-bottom rethink of how business is conducted on an everyday basis...
Companies had to adjust to new reality and choose the best technology for optimal remote performance, and workers had to find ways to be efficient despite challenges imposed by restrictions or pressurizing obligations.
Apart from means of adjusting to work processes in remote environment, companies need to produce clear and well-thought policies for their remote employees to make remote work 'engrained, supported, and normalized model' and address decreased productivity and sapped motivation before they rise as issues.
Negligence of setting strict borders on work life ruins the structure of the day, creates blockages for cultivating self-discipline and increases risks of burnout. It translates into maintaining remote work life balance as the biggest challenge that remote workers have to face.
Tools for Remote Work Life Balance ⚖️
Fortunately, there is a myriad of tools available at no or little cost that help navigate and manage remote environment for achieving work goals and maintaining balance with ease.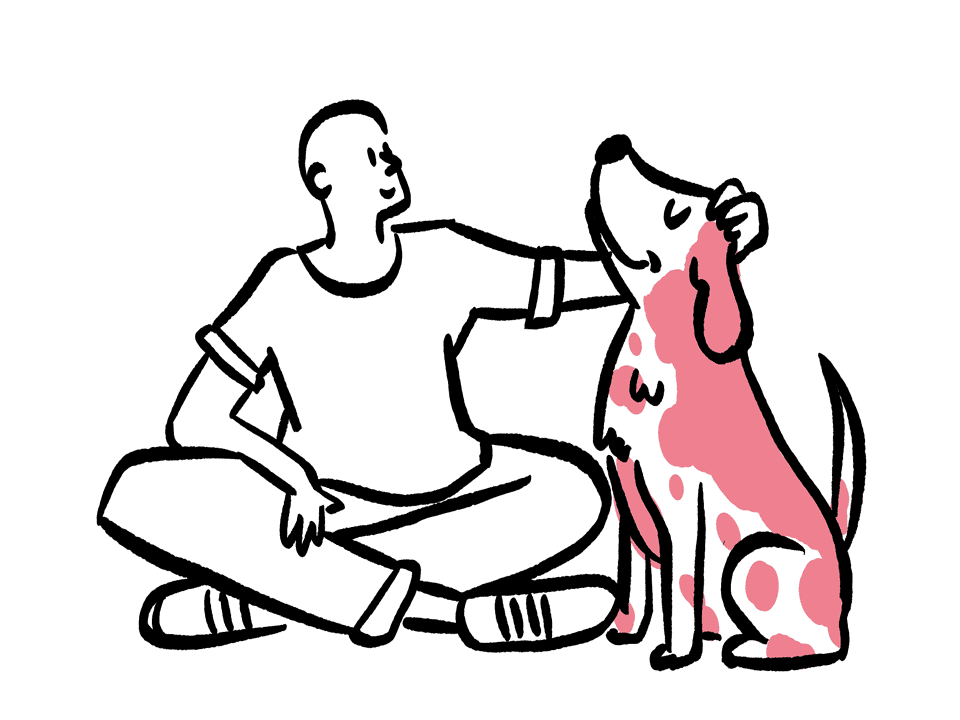 # 1: Work Time Tracker ⌚⌛🎯
Since the biggest challenge of remote work mode is linked in time management, the first step to handle it at best is to implement the tools that would help set work life unblurred line by using a reliable work time tracker.
It easily removes off your daily agenda the frustration of switching to 'calculate every time mode' that breaks workflow and consumes time.
With lots of free time trackers being now available for both individual and small-sized teams, look for those that meet three major requirements:
Automation of work time calculations will remove questions about accountability in our remote-first world and, in reality, will provide the visible border between remote work and life.
#2: Habit Builder 🔀🙌👍
Another dominant tool for rebalancing work life in the remote mode is a habit builder.  Apps of this kind help take a strategic approach to spot the unproductive habit and tackle any imbalance with guaranteed solid results.
Most habit trackers have wide functionality that let address every single habit from hydrating properly to achieving a new level in finance management. Additionally, habit trackers provide journaling options for reflecting on milestones and bottlenecks that are an inevitable part of a habit-building journey.
#3: Meditation Practice 🙏🧘‍♀️🧘‍♂️
Implementing meditation practice into a daily remote routine can be your gateway to a much calmer and more structured day. Meditation apps proved to be beneficial for adults who experience stress, lack of social interaction, or issues with sleep management.
According to studies, continuous usage of meditation apps brings positive outcomes in terms of memory and social relationships improvement as well as training mindfulness and acceptance as the part of mechanism of coping with stress induced by radical changes of work environment.
#4: Mental Health Assessment 🧐🙂😊
In 2020, we faced a new wave of challenges that we were hardly ready for. However welcome the idea of safety and productivity of remote work proved to be, one of the disadvantages of staying in remote employee's status for long is that it's more difficult to have a structured routine.
Not to risk bogging down in what lots identified like groundhog day experience, it is important to spot work-related stress anxiety before it becomes an issue. Striving for balanced and harmonious life is easier with implementing mental health 'audit tools' that let assess remote work experience in terms of its impact on mental health performance. Apps of this kind provide bespoke solutions for creating the best support around mental health .  
# 5: Workout Assistant 💪🏃🏃‍♀️
It goes without saying that being mentally and physically fit makes us less prone to anxiety and overstress, and exercises are the proven way of increasing energy and enhancing health by the release of endorphins. Contrarily, missing on exercises increases risks of overwork and burnout.  
The pandemic hit gyms particularly hard, and lots of them were shuttered while remote workers' 'commute' reduced to going from the bedroom to the kitchen, which, in the end, could make a detrimental impact on the level of physical activity and lead to risks of developing health conditions. According to Statista :
During of the first quarter of 2020, health and fitness apps were downloaded 593 million times...This increase is largely due to the global coronavirus pandemic which has caused consumers to stay at home and restructure their exercise regimen and general lifestyle practices.
It means that due to a huge expansion of workout assistant apps and offers available on market, working remotely lets have the affordable gym experience without leaving home.
The solution kit for best balance with our top picks includes:
⌚⌛🎯 work time tracking app (TMetric for accurate automatic calculations and clear vision of work and life border)  
🔀🙌👍habit tracker app (AloeBud for cultivating the healthy habits stress-free)
🙏🧘‍♀️🧘‍♂️ meditation app (Calm for practicing mindfulness)
🧐🙂😊mental health assessment app (Pascal for monitoring mental wellbeing and creating best support solutions)
💪🏃🏃‍♀️ virtual fitness app (Alo Moves for proper disconnection, physical wellness and energy replenishment)
Summing Up
The most important trend to watch in the coming years is work-culture shift invoked by expansion of remote work market.
With the increase of remote work options, employers and employees will have to face new challenges, and the biggest to address at present concerns the maintenance of remote work life balance.  
The apps we mention above can become your home screen essentials. They are lightweight additions that empower remote workers with great options for managing work life balance. Being the best kind of technology-plus-culture solutions for flexible working, they provide new ways to maximize not only productivity but also resilience.