Sign in with Apple ID in TMetric Web App
Today we have great news for Apple users. In this release, we present an option of signing in to TMetric web app with an Apple ID. Easily log in with your Apple ID and start tracking your work time in TMetric!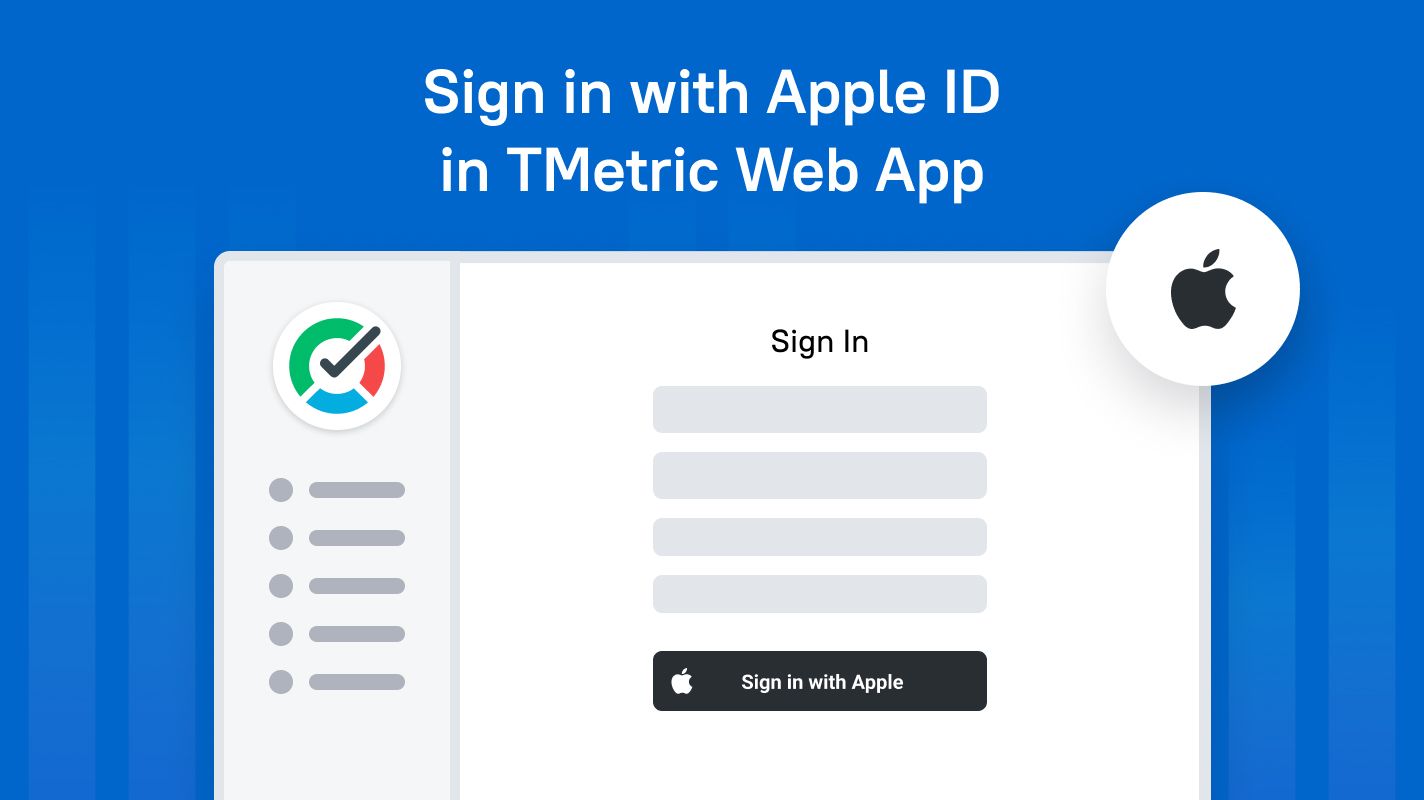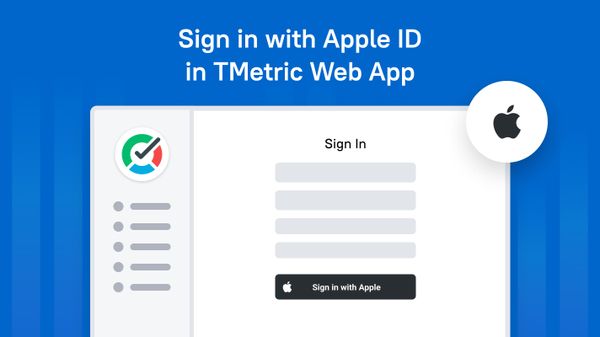 TMetric delivers a better experience to its Apple users. Logging with Apple ID is now available in TMetric web app. No more filling in long forms, verifying email addresses, setting appropriate passwords, just track your time in TMetric right away.
With an Apple ID, you can sign in to TMetric time tracker on any Apple device. All you need to do is to click the 'Log In With Apple' button, and you will instantly sign in to TMetric web app.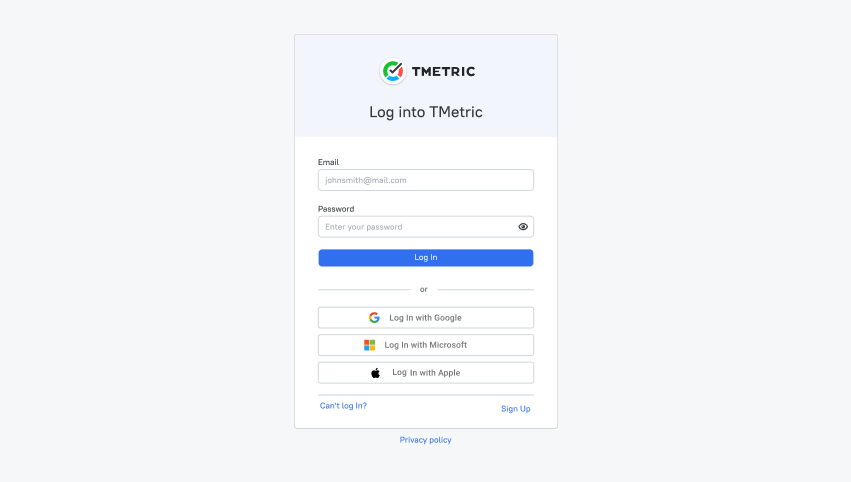 If you are not registered with TMetric, you can easily do it with your Apple ID. Just a couple of steps, and you're all set. No waste of your precious time!
Signing in with Apple ID is available on any Apple device that makes your tracking experience wider and more enjoyable.
About TMetric
TMetric is a time tracking web app for both freelancers and big companies. Great control over time intervals and project budgets, flexible billable rates, crystal clear reporting, transparent team monitoring, and lots of integrations, all wrapped up into a light interface. Calculation on how much time is spent on certain projects, clients, and tasks in an instant.