How to Maximize Your Success on Small Business Saturday
Small Business Saturday is a great opportunity to endorse your local community and help out small businesses to thrive. Here are some tips on how to make the most of this event and show your support!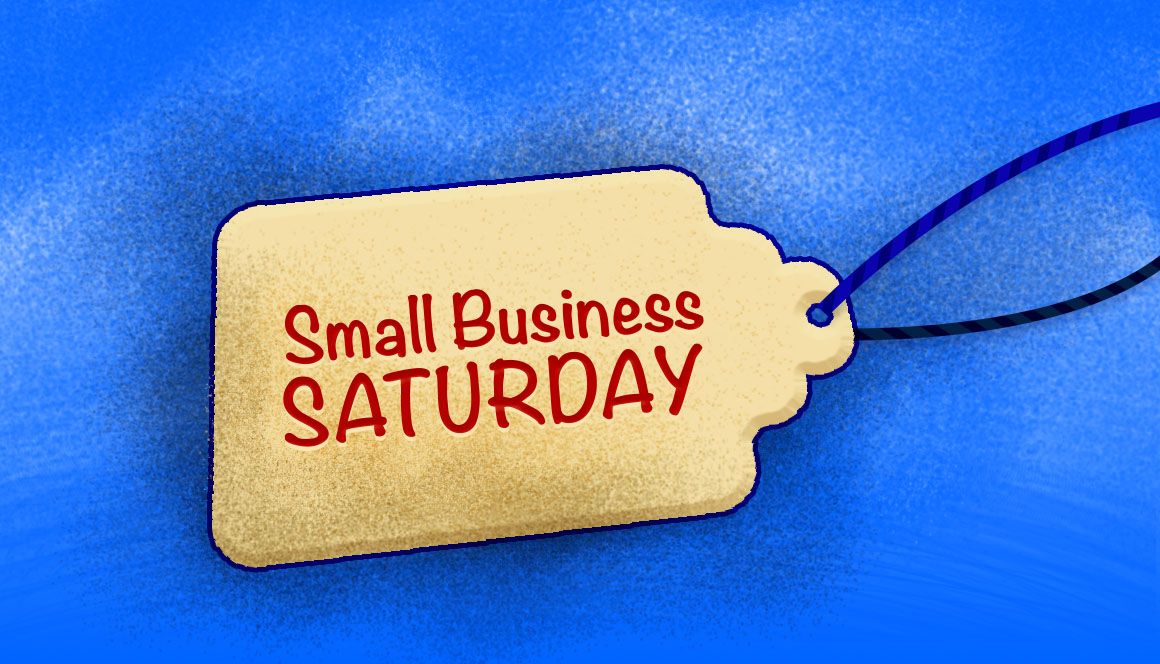 Small Business Saturday Factbox
What: Small Business Saturday is a shopping holiday that encourages consumers to shop at local, small businesses. It takes place on the Saturday following Thanksgiving.
When: Small Business Saturday is held annually on the Saturday after Thanksgiving, which is typically the last Saturday in November.
Why: American Express has a long history of supporting small businesses, which includes being involved in launching the first Small Business Saturday​ in the US in 2010, a day designed to promote shopping at local companies.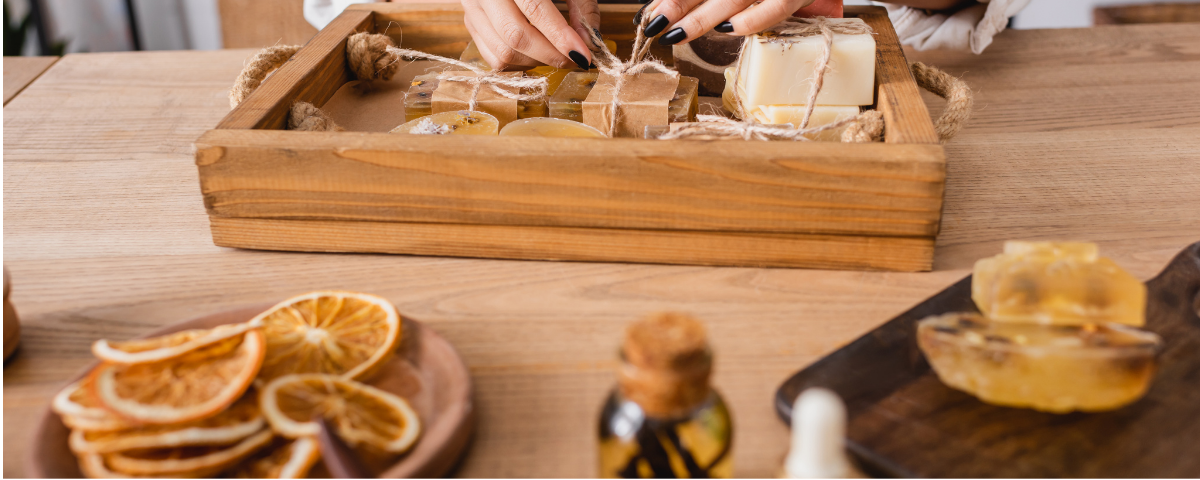 How: Small Business Saturday is promoted by various organizations, including the Small Business Administration, American Express, and local chambers of commerce.
Shop Small, Make a Big Impact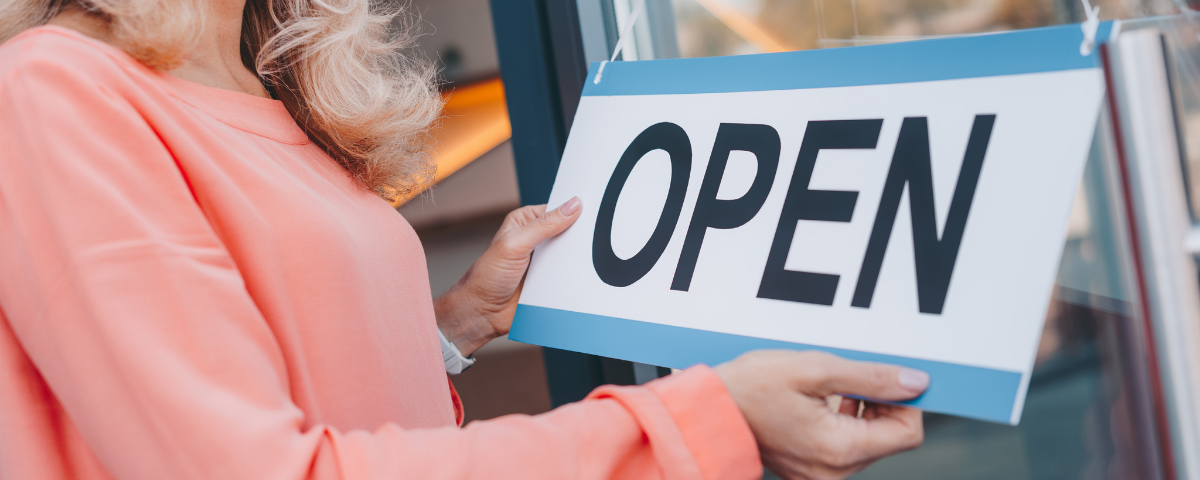 Small businesses are the backbone of our economy, providing unique products and services that can't be found in big-box stores.
When you buy from a small business, you are investing in the local economy and contributing to the growth and development of your community.
Aside from the fact that small businesses form the economy's foundation, they generate employment opportunities.
Shopping in place also means investing in the local community; the money stays within the area, strengthening relations between people.
By endorsing small businesses, individuals are constructing a prosperous tomorrow not only for themselves but also for their immediate vicinity.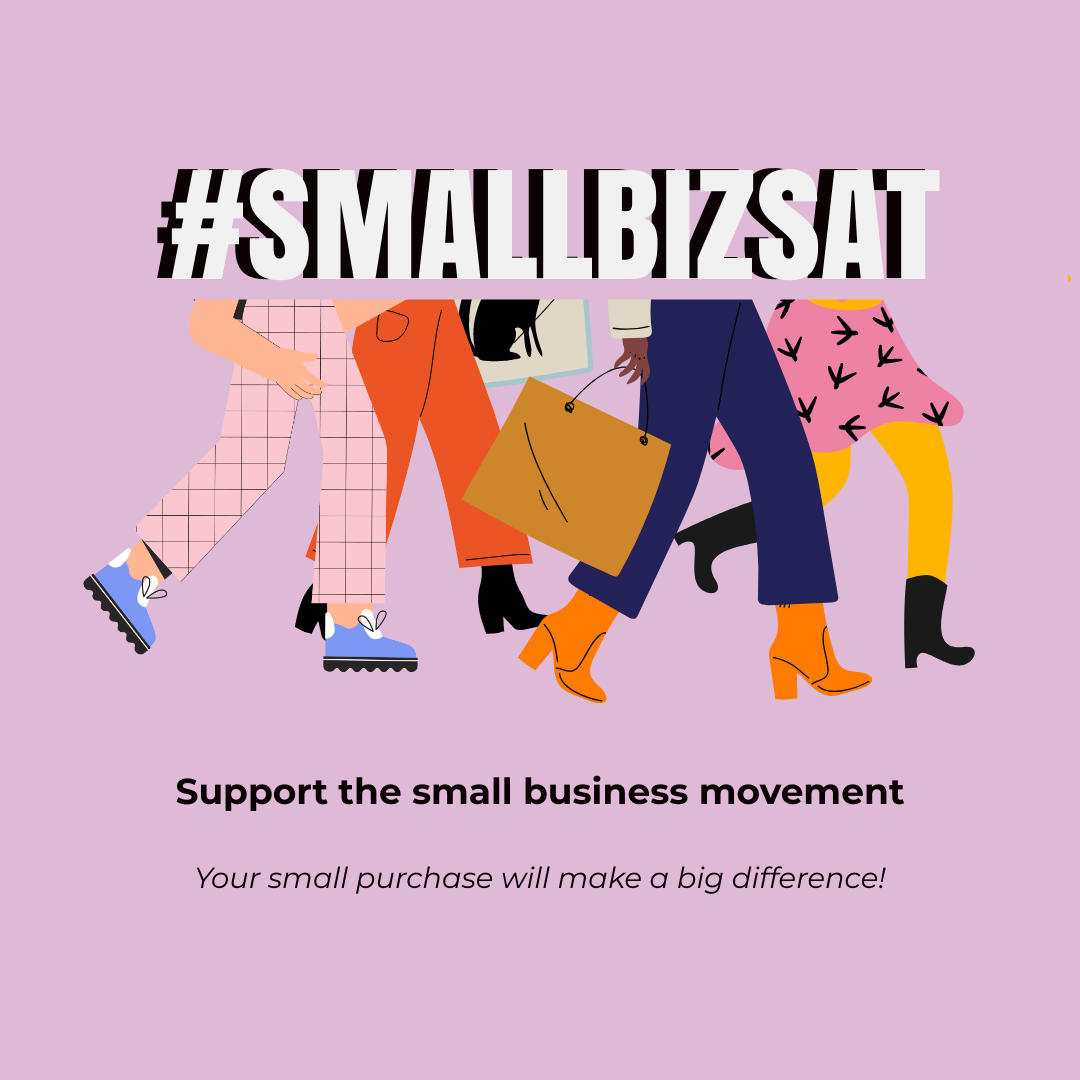 Impact: Small Business Saturday has grown in popularity over the years and has become an important day for small businesses. In 2021, Small Business Saturday soared to new heights, generating a staggering $23.3 billion in estimated revenue.
Bottom Line: Supporting small businesses, which is the central message of Small Business Saturday, is crucial as it helps to strengthen your community, creates job opportunities, and keeps the money circulating locally.
How to Support Small Businesses on Small Business Saturday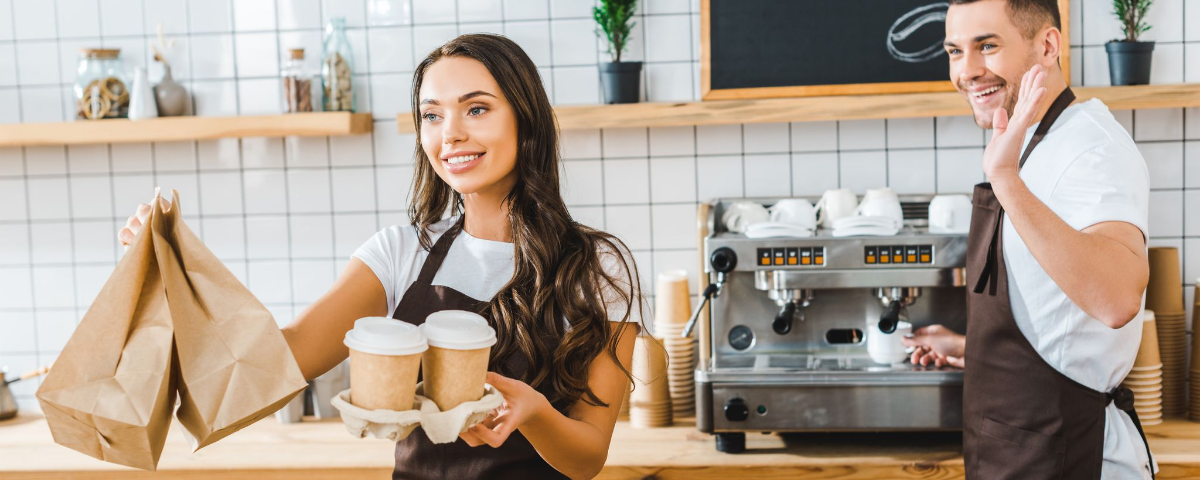 Shop locally🛍️
Encourage your friends and family to shop locally too👨‍👩‍👧‍👦
Post about your favorite small businesses on social media🤝
Leave positive reviews for small businesses online💻
Choose a small business that you haven't visited before🌟
Consider purchasing a gift card from a small business💝
Consider volunteering your time or expertise to help small businesses grow
Support farmers' markets in your area💰
Participate in Small Business Saturday events in your community👍🏿.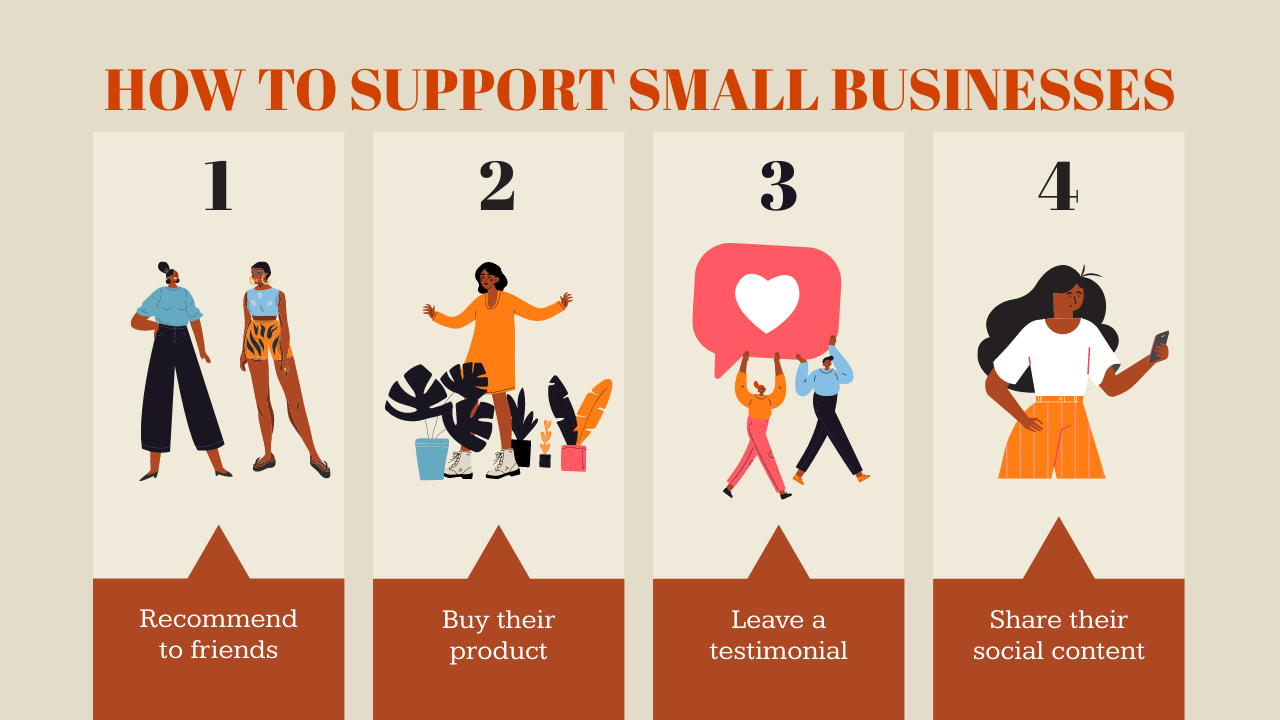 Industry trends to consider
When planning a marketing campaign for a successful Small Business Saturday, examine current industry trends as part of your strategy💡📊📈🌐👀.
Online shopping🛍️💻
As the use of online shopping rises, small businesses may want to think about offering both online and in-store discounts and bargains to draw a greater number of customers.
Social media📱💬🌐
Small business owners can benefit from utilizing social media to advertise their products and services and build relationships with customers. Interesting and engaging content can also help promote Small Business Saturday and encourage customers to share their experiences.
Sustainability🌿🌍♻️
Customers are increasingly concerned about the environmental impact of their purchases. Small businesses can appeal to these customers by showcasing their sustainable practices and providing environmentally friendly products.
Personalization💁‍♂️💁‍♀️👕👗
Customers want a more tailored experience and advice. Small businesses can deliver it by using customer info for offering personalized deals and tips, which help draw in and keep customers.
Mobile optimization📱🔧🚀
It's crucial to meet your customers where they are, and in today's world, that means being accessible on their mobile devices. Hence, small businesses must prioritize designing their websites to be mobile-friendly and easy to navigate.
Local partnerships🤝🏠👥
Local businesses can gain a lot by teaming up with each other. It can be done by creating promotions and events together and sharing their promotional materials.
Influencer marketing🤳👨‍🎤👩‍🎤📈
Influencer marketing is a perfect tactic for small businesses to get their name out there and gain credibility.
Contactless payments 💳📲✋
Now, customers are increasingly opting for contactless payment options. Small businesses should ensure they offer a variety of payment options, including cash free.
Small businesses should consider the current trends in their industry and integrate them into their marketing approach to improve their prospects for success on Small Business Saturday and in the future.
5 Easy Tips for Maximizing Small Business Saturday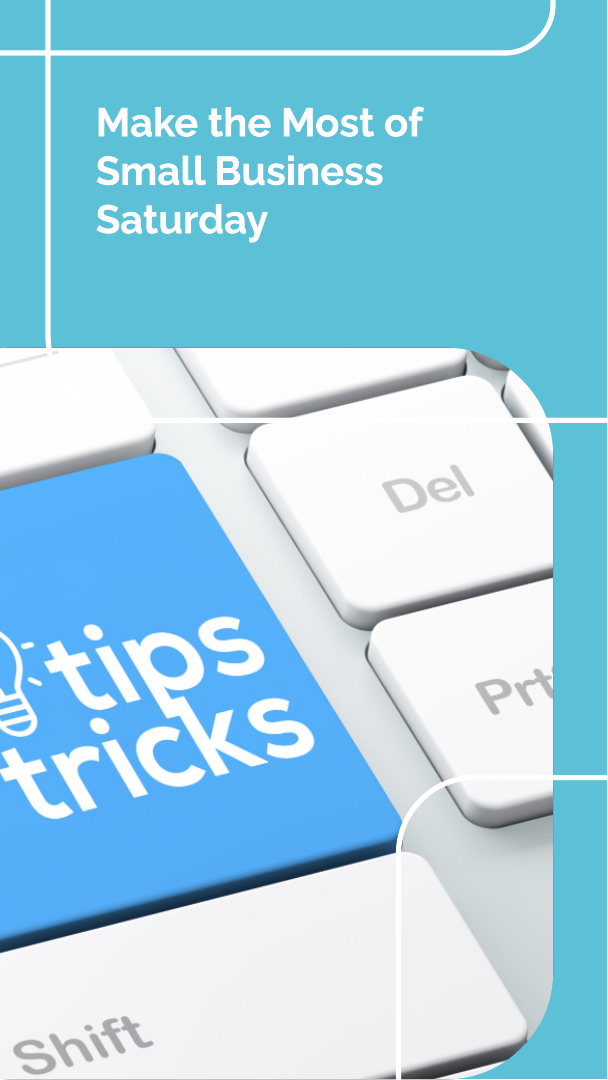 Small Business Saturday is an event that promotes and celebrates small businesses and encourages consumers to shop locally. It can be considered a part of the promotion element of the marketing mix model.
It means that to achieve long-term growth, it is necessary to strategically align Small Business Saturday with other marketing efforts.
Determining what recommendations for Small Business Saturday are to bring the biggest ROI can be subjective and dependent on various factors, such as the type of business, location, and target audience.
However, here are some tips to optimize your Small Business Saturday experience at best📝📅📈🛍️💻.
Get ahead of the game by planning in advance!📃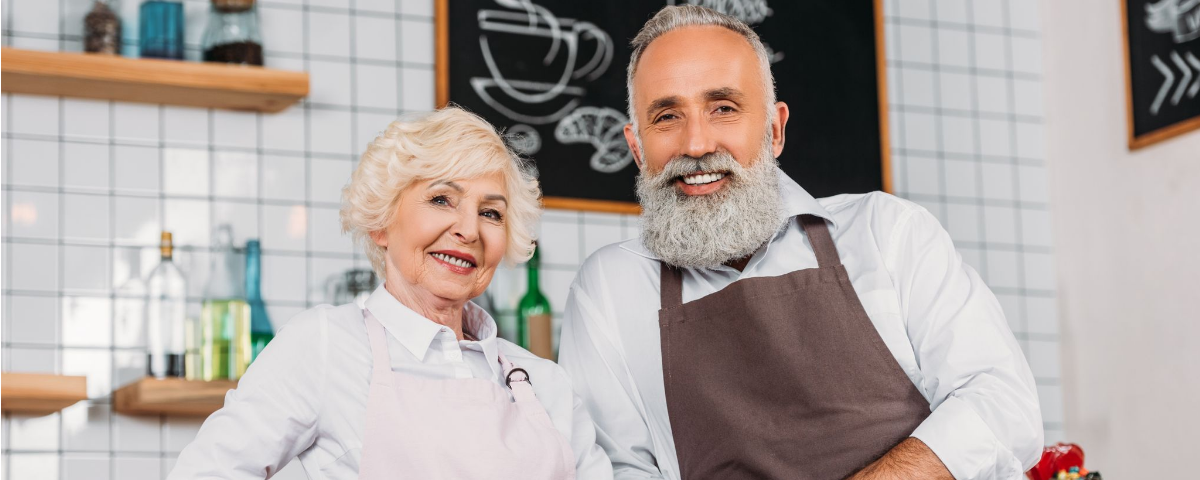 🌟Being a promotional game plan that aims to drive sales and increase awareness of small businesses, Small Business Saturday is just one tactic. To maximize its impact, Small Business Saturday should be incorporated into a larger, planned marketing strategy, including product, price, and place.
🌟Take some time to see what guides you may need and research small businesses in your area and decide which ones you want to visit. Check out their websites or social media pages to see if they are running any special offers or events on Small Business Saturday. It will help you identify what you need to stay competitive.
🌟Decide which products or services you want to highlight and develop special offers, discounts, or promotions.
🌟Make sure you have enough staff to keep things running smoothly on Small Business Saturday so your customers won't have any problems while shopping in your store.
🌟Create engaging and eye-catching displays to showcase your products and attract customers' attention. Ensure your store looks its best, and your website is up-to-date and easy to navigate to enhance customers' experience.
Let the world know! Share the news far and wide!💁🏿
🌟Use social media to promote Small Business Saturday and encourage others to shop locally. Share information about the event on social media and encourage your friends and family to participate. You can also use hashtags like #ShopSmall and #SmallBusinessSaturday to raise awareness and expand your reach.
🌟Aim at creating appealing visuals for Facebook, Instagram, Twitter, LinkedIn, and Pinterest to showcase your products or services and entice potential customers.
🌟Send out emails and social media messages with links to your website/social media pages where they can find all the information they need about your business.
🌟Do not neglect to thank customers for their support, – it can encourage them to continue shopping locally throughout the year. Also, create a loyalty program to stimulate customers to return to your business again.
Offer your customers irresistible deals😍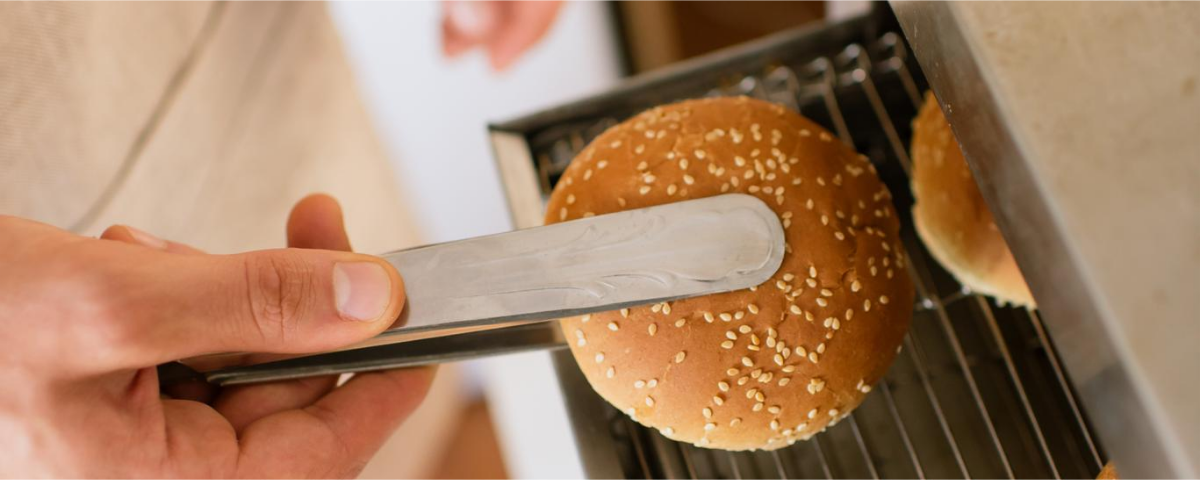 🌟Consider offering special discounts or promotions to attract more customers. Give gift cards for the future. This is a great way to build a connection and expand your presence.
🌟In addition, offer complimentary gift wrapping or other value-added services to make shopping with you more convenient and enjoyable.
🌟Provide free samples or product demos to give customers a taste of your business's offerings.
More ideas for Small Business Saturday promotions:
💡Offer a promotional code that is redeemable at a later time, such as for holiday appointments or winter services
💡Offer a "freebie with purchase" promotion, such as a complimentary travel-sized toiletry with the purchase of skincare products or a free pack of batteries with the purchase of an electronic device.
💡Offer big discounts on shipping
💡 Use personalized direct mail postcards to reach the local community and include a promo code or special discount.
Turn it into an unforgettable event 🎉
🌟Host a special event, organize a workshop or activity at your business to make it more appealing to customers, and bring in more foot traffic by offering a unique experience for customers.
🌟Train your staff to provide exceptional customer service and go above and beyond to make each customer feel appreciated.
🌟Use the event as an opportunity to gather customer feedback and learn how to improve your business.
🌟Collect email addresses or contact information from customers to follow up with them after the event and encourage repeat business.
🌟Use Small Business Saturday as an opportunity to launch a new product or service.
🌟Organize a community potluck or offer free refreshments to customers. This will create a festive atmosphere and make your business stand out from your competitors.
🌟Tailor your offerings to provide customized and personalized experiences for your customers! This can help create a unique and memorable experience for your customers and encourage them to return.
Join forces and Collaborate with other businesses🤝💼💪
🌟Partner with other small businesses in your area to cross-promote and attract more customers.
🌟Bundle products into packages to move more inventory at a discounted price.
🌟Create a Small Business Saturday gift guide that features products from multiple businesses.
🌟Promote this collaboration on social media.
🌟Offer a Small Business Saturday VIP pass that gives customers access to exclusive discounts or events at multiple businesses.
🌟Organize a Small Business Saturday art walk that showcases local artists and their work.
🌟Host a Small Business Saturday talent show that showcases local performers, such as musicians or comedians
🌟Collaborate with a nearby charity to give part of the income from Small Business Saturday to a good cause.
🌟Present a Small Business Saturday fashion show that features clothing and accessories from multiple businesses.
🌟Conduct a Small Business Saturday photo contest encouraging customers to take photos at multiple businesses and share them on social media.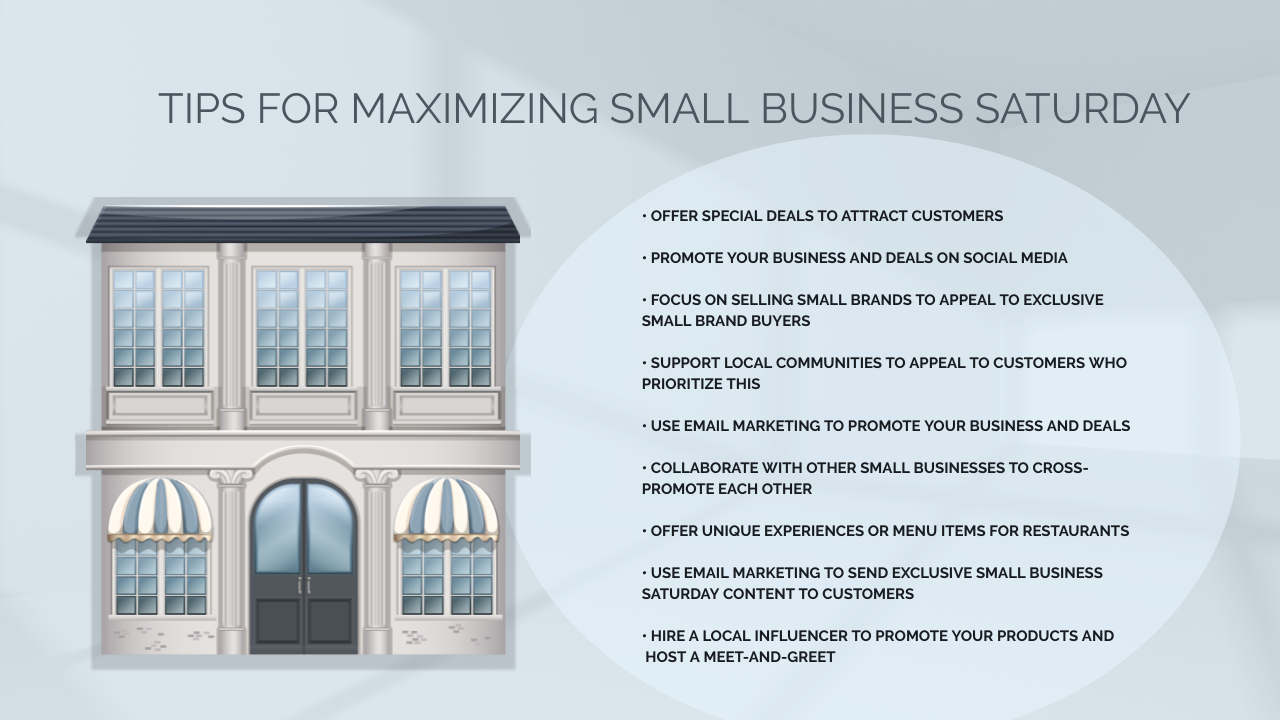 Parting Thought
🔢 Following these tips can help maximize your efforts and enhance small and local businesses near you, making the most out of Small Business Saturday, which creates a mutually beneficial scenario for all parties involved.
Embracing the practice of promoting small businesses can serve as a catalyst for fostering and sustaining the thriving of a community.
Remember, every dollar spent at a small business significantly impacts the local economy, so shop small and make a difference!