TMetric. Team Leave and PTO Tracker
Gain insight into PTO management with good time-off tracking software. Learn how TMetric can help your company manage PTO policy, track employees' leaves, and the most important, save time and money on time-off calculations.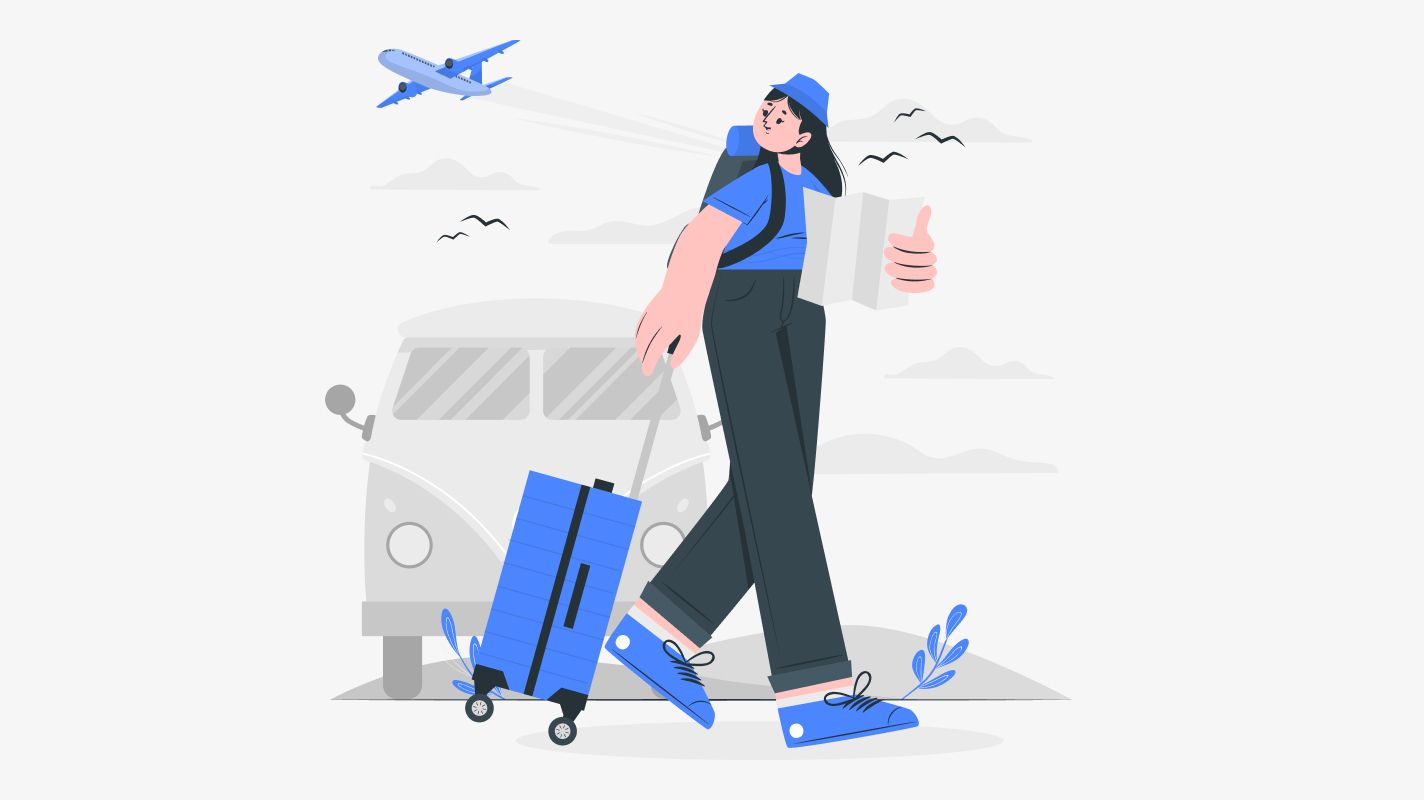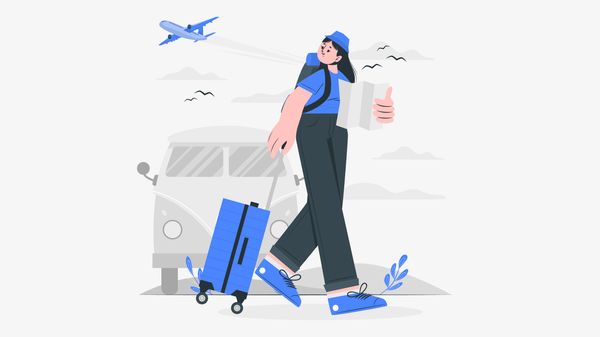 PTO tracking can be very tedious and time-consuming. Filling out a vacation timesheet manually can take a lot of time and resources. Using tracking software enables companies to streamline and automate this process.
With a great PTO tracker, both employers and employees can easily view and manage time off. Employers can add required policies and employees can create time-off requests under them.
PTO tracking software saves time of managers, HR and employees and eliminates the need for extra spending. So, organizations can only benefit from using such leave management systems.
TMetric is one of those systems, and we will mention its PTO management capabilities here. But, first, let's see what PTO itself is and how to track it effectively.
What is Paid Time Off (PTO)
Paid Time Off (PTO) represents the time that an employee can take off of work and get fully paid for it. It includes vacation time, sick leave, personal time off, family leave, etc. Companies can provide employees with PTO as a bonus, motivating them to work.
PTO accrual means vacation time that employees can earn (accumulate) during the year. They can request this time whenever they need to avoid burning out at work. Calculating and monitoring PTO can be simplified by using a vacation tracker.
But why, in general, paid time off should be tracked and managed by any organization.
Why Track Paid Time Off?
PTO management is an important thing for any business. When tracking PTO, managers get a possibility to see whether employees get enough time off and to control their absenteeism at work.
Also, organizations can correctly pay employees based on the actual time they worked and paid time off. Employees, for their part, can properly see their PTO accrual and usage.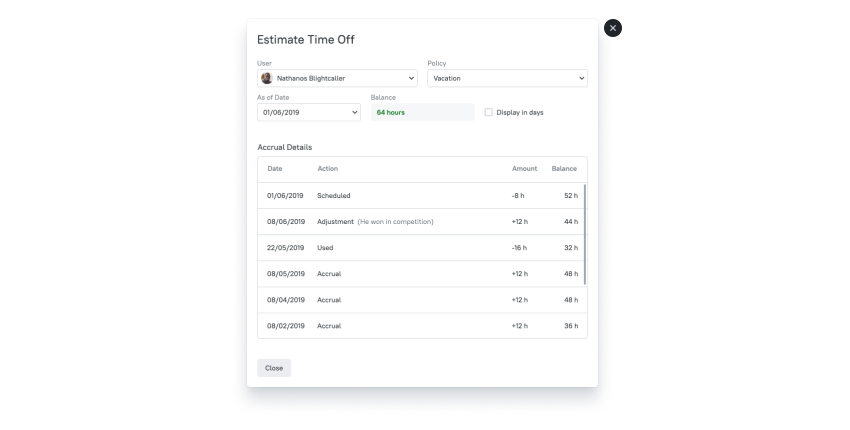 Accurate vacation time management leads to mutual understanding between a company and its employees. Correctly accrued days off make balance between employees' work and personal life. And, of course, they will be grateful for their time off.
With TMetric, tracking paid time off even for large companies with hundreds of employees becomes no longer a challenge.
How Can PTO Tracker Software Help in Managing Team?
Attendance management plays an essential role in leading and managing your team. When you know exactly who will be present or absent at work, you can evenly distribute workload in your team.
PTO tracking software can simplify this process and help you bring some kind of a discipline to your team. Team members create leave requests, managers accept them, and can thus track their missed workdays.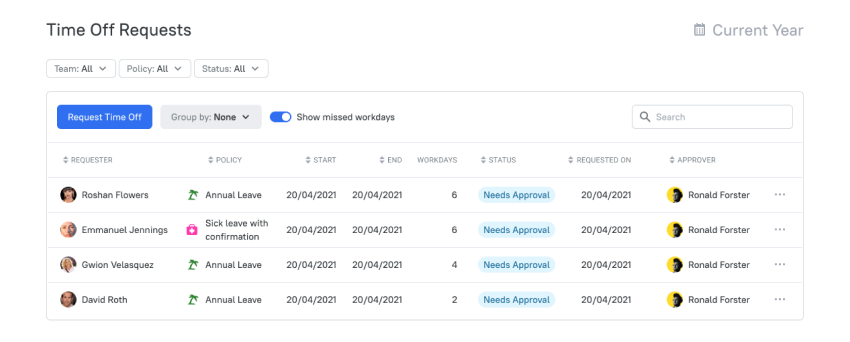 A vacation tracker also makes it possible to easily manage PTO for remote workers. In the user-friendly interface, both managers and employees can view time off balances and manage requests from any place in the world.
Do PTO Tracker Affect Workflow Productivity?
As a workflow implies getting more things done, then a PTO tracker can be a productivity helper on this way. No more manual calculations, phone calls, and annual-review chaos in the HR department.
By using such a tool, the HR staff saves their time on calculating employees' vacations. They don't have any pain at the end of the year when making reports. Employees won't ask them about their vacation accrual and spending all the time.
So, HR software should be always accompanied by a good PTO tracker. This will provide HR managers with a possibility to solve important tasks such as time, attendance, and payroll tracking in a couple of clicks.
With the right PTO tracking software, employees have no problems with asking for time off and no worries about request approvals. So, they can concentrate on their work and improve their productivity.
Leave & PTO Tracker
TMetric is a time tracking web app with wide capabilities for leave management. It allows you to track your team's vacations and leaves at one place. You simply add policies (vacation, sick leave, etc.) for your organization and your employees create their time-off requests with ease.
The Time Off Balances report will provide managers with all the information they need about their team's vacation - how much time off is available for each of the members, the amount of time they've already used and requested. They can also adjust time off balance for any team member directly on this page.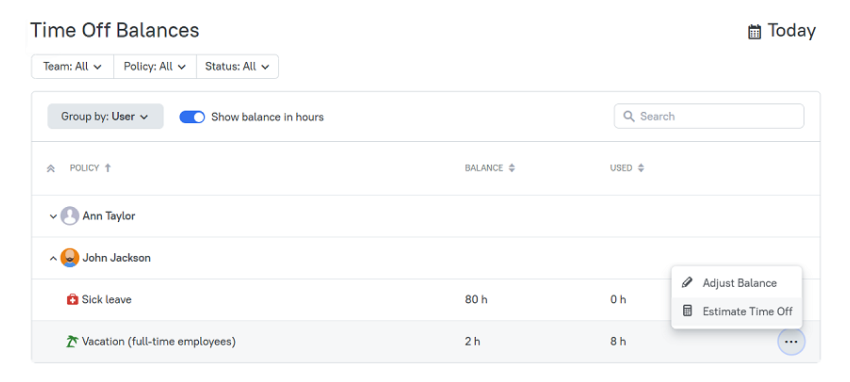 No more unscheduled absences! With the Show missed workdays option, managers will know exactly who and when skipped the work.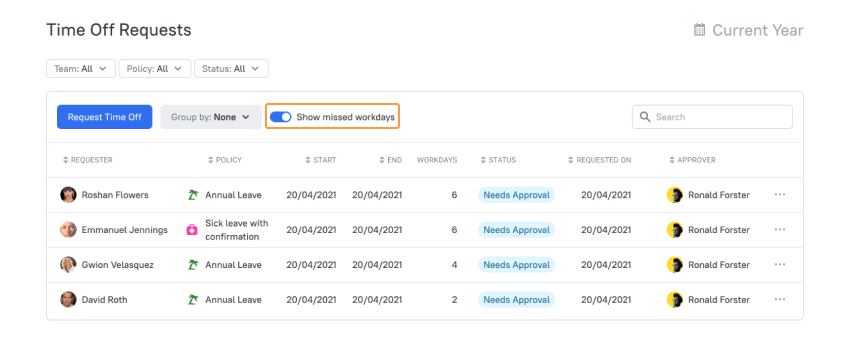 Besides the options mentioned above, TMetric offers more enhanced capabilities of time off tracking, which we will describe below.
With TMetric, managing PTO and employees' leaves is no longer a challenge for any organization.
How to track PTO with TMetric
The employee PTO monitoring process can be simplified by using TMetric. You need just a couple of steps to make your company's vacation tracked and calculated.
The first thing you need to do is to create proper rules for time off. These rules are called a time off policy, and they will help to regulate time off accrual, spending and compensation.
In TMetric, you can create any time off policy (vacation, sick leave, personal) in a couple of simple steps. Just click the New Policy button and enter the data you need.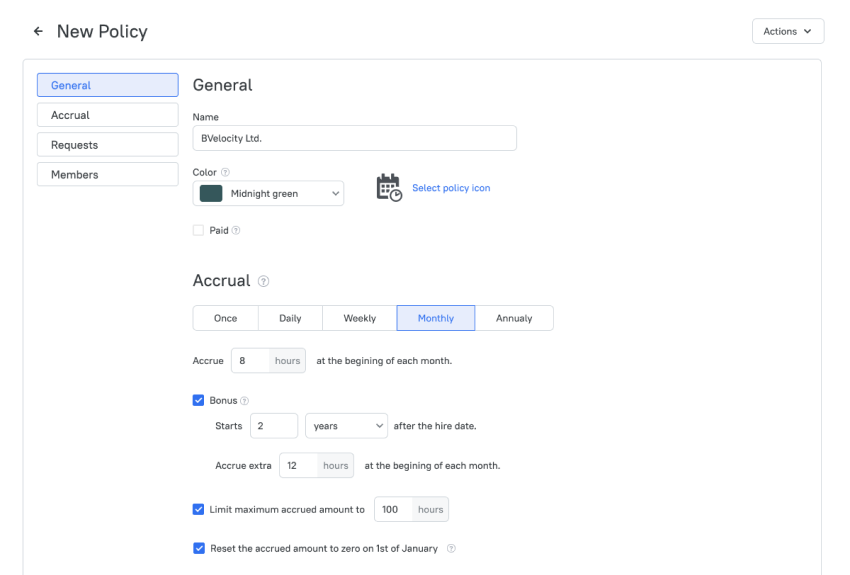 Using time off policies allows companies to reduce the number of unplanned absences in the workplace and lets employees know exactly what time off they are entitled to.
Once a policy is added, your employees can ask for time off  from work by submitting a time off request. No more leave emails or discussions.
Employees go to the Requests page, click the Request Time Off button and make the changes they need.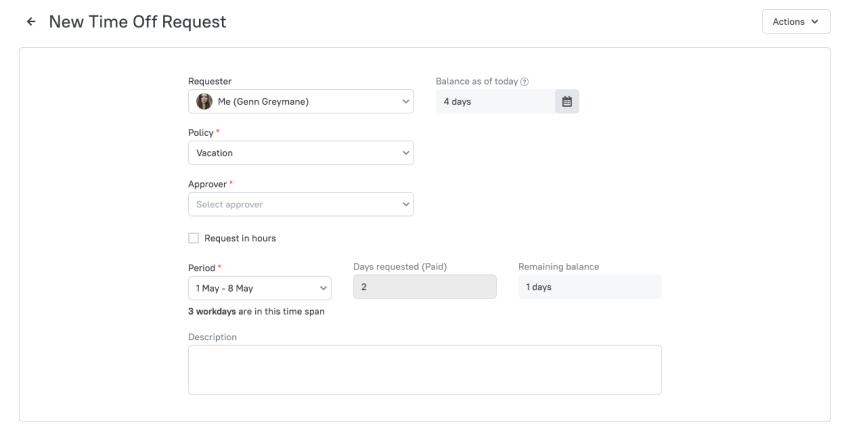 When a request is created, a manager can approve it. For more convenience, TMetric sends an email notification each time a request is created, approved, denied, or edited.
TMetric also facilitates viewing  employee time off and requests. Besides, the Time Off Balances page, this information is displayed on the Time Off Calendar. Let's have a closer look at the enhanced calendar view options for easy management of time off.
How to manage team leaves
The Time Off Calendar is a great tool for keeping track of employees' time off. It displays all upcoming, planned, and used days off. So, you can quickly see which of your colleagues is at work and who is on leave.
As a manager, you can use this information to properly allocate work among your team members to meet deadlines and to complete your clients' projects on time. Employees can schedule their meetings and agree with their coworkers about their work.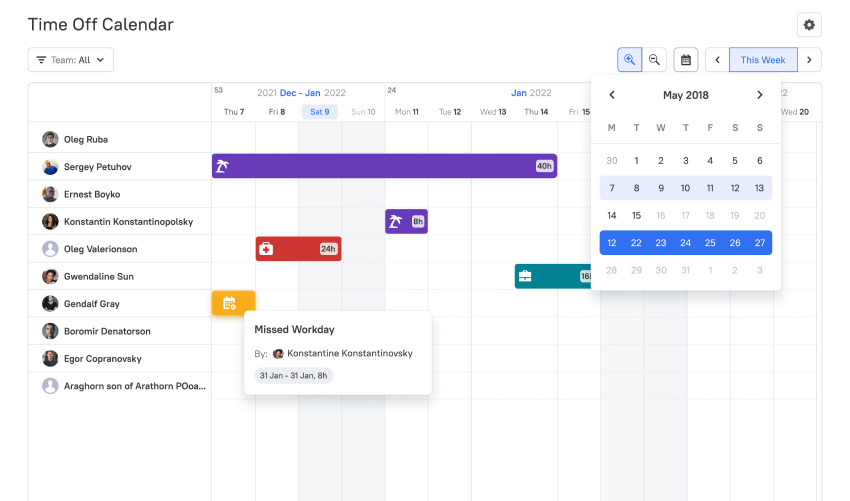 Besides the above, the calendar also makes it possible to quickly manage time off requests: view, approve or deny them. If there are any unapproved time-off requests, you can easily approve them directly on the calendar. All workdays that your employees missed are also displayed here.
All the events on the calendar are marked with different colors and are easy to distinguish. An easy-to-use interface also helps streamline the process of organizing and coordinating employees' days off.
How to benefit from extra Time Off
It is a good practice for management to offer time off as a bonus to their employees. This can motivate them to work and feel appreciated and valued by their organization.
For instance, your company has long time employees, and you want to thank them for their work. Providing a vacation as a benefit to them will be quite a good idea. For your part, you will express your gratitude to them and for their part, they will use it to balance their work and personal life.
In the TMetric Time Off module, you will find the possibility to give your employees extra time off. In the Accrual section of any policy, you can configure the Bonus option as you need. You specify the time period when you want time off to be accrued and the number of hours you want to give your employees as a bonus, that's it.

Offer time off as a bonus to your dedicated employees, and they will surely appreciate it. More days off in employees' work schedules, more productive they are afterwards!
Concluding thoughts
There are lots of good reasons to use PTO tracking software, and some of them we've explored above. It can reduce stress when managing time off requests, save time on PTO calculations, and keep track of time and attendance of your staff.
TMetric can be the right solution for any business on this way. With the whole range of time-off management features it provides, you can find exactly what you need for your organization. Flexible time-off policies, convenient management of time-off requests, easy monitoring of time-off balances, and much more.