Time Tracking Glossary: All You Need To Know About Time Timekeeping Software
We collected the most common time tracking terms related to implementation of timekeeping software in one comprehensive Time Tracking Glossary for making best use of practices that will help you get accurate work hours and create a better work-life balance.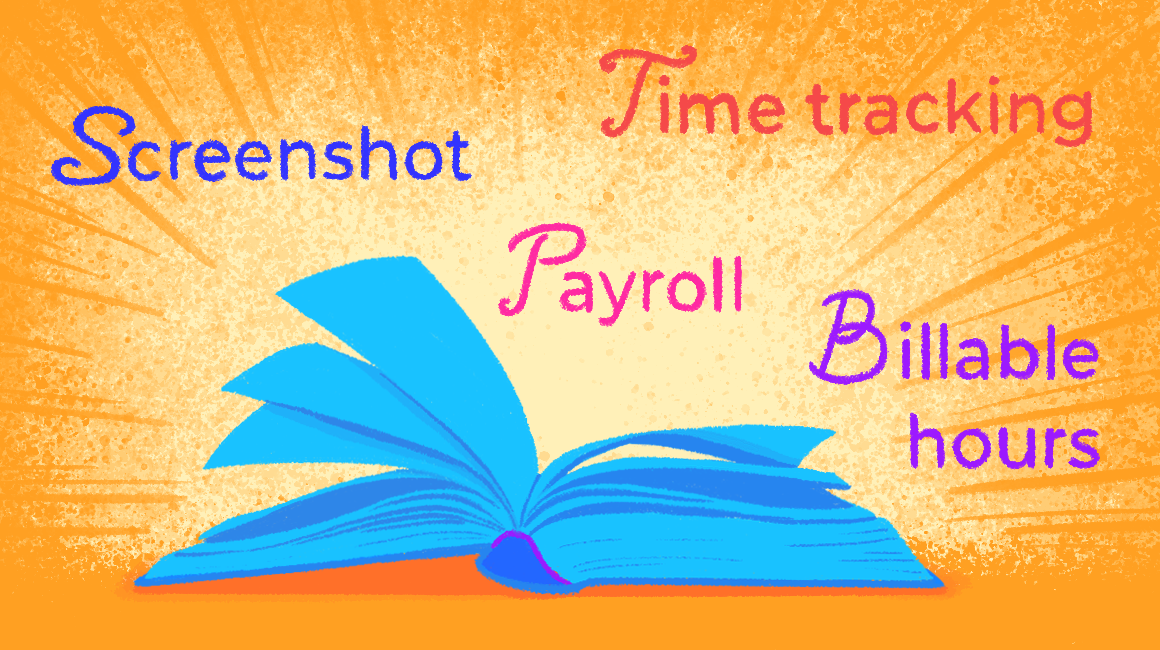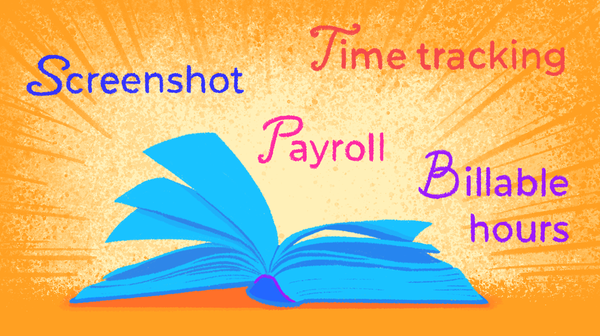 Automatic Time Tracking  greatly differs from the traditional time clock, which brought on surface its own language. We collected the most common time tracking terms related to timekeeping software in this Time Tracking Glossary🔠.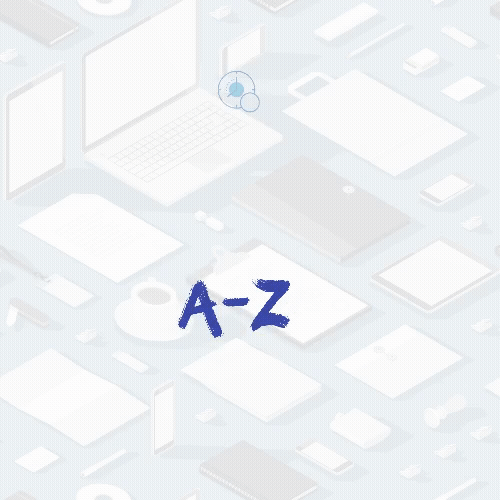 Why it is important: To make best use of time tracking practices, understanding time tracking terms is vital as it helps take advantages of wide scope of time tracking service. Below, there is all you need to know about the world of timekeeping software in our quick read Time Tracking Glossary⌛⌚⌛.

Automatic time tracking
Machines are always faster and more precise in performing repetitive tasks like time calculations🧮, which is important for timely payroll processing and facilitating other business operations. Automated system of time recording, monitoring and calculating safeguards businesses  by creating transparency and building employee and customer trust.
Activity bar  
Recording of user online activity in a series of bars📊 on the timeline. The level of activity is determined by keyboard interactions and mouse clicks. Additionally, some time trackers offer color coding of activity bars, which helps categorize activities and introduce the quick overview of the working day.
Approvals
Approving the automatically stored work time records completes the work cycle. Although an authorized person can select among several types (daily, weekly, biweekly, monthly) of approving logged time✅, most businesses make it a monthly procedure to ensure that employees (contractors) are paid in time. In majority of cases, approvals are granted by project managers and submitted to HR department for further payroll processing.
Attendance
Time tracking is linked in the individual attendance tracking. Harvesting the tracked data can spot abuse of attendance standards, give a full picture of overall 'attendance health' of the company, identify📢 absenteeism and facilitate HR Department operation with improved attendance management.
Analysis of data
Analysis of time tracking data introduced in a variety of reports📈📉📊💹 brings insights in staffing demands. It also targets to reconcile the dissonance between estimate and actual cycle time. Analysis helps establish clear performance metrics. Hence, time tracking data serve the universal construct within task and project management.
Billable/Non-billable hours
Differentiating between billable hours and non-billable hours is an essential feature of digital time trackers as it determines client billing across consulting, legal, and contracting industries. To enable this option, it is enough to add billable (introduced in word or icon💲) when starting the timer.    
Categorization of time entries
Entering the descriptions of the task, users of time trackers have the option for categorizing🆗🆕 them by types of activity, project codes, designation, etc. Trackers with premium functionality provide seamless integration of time recordings in task and project management systems to avoid overlapping of descriptions.

Dashboard
Interactive dashboards enable users of time tracking software to get comprehensive view of metrics relevant to work time data on a chosen period. Dashboards bring total transparency on tasks that users are engaged in1️⃣2️⃣3️⃣ and contribute to creating accountability and increase of operational efficiency.
Employee time tracking
Automatic employee work recorders are a part of employee self service for facilitating🔅 the admin routine with access to time tracking screenshots, time work calculations, records on billable hours, and in-depth reports on attendance, activity, team and task performance.
Export functionality
It allows to export user time tracking data into CSV, PDF, XLSX formats or import real-time data into Excel file with just one press to download 🔽⬇️🔽tasks and associated time-related metrics.
Estimate
Enabling this feature in the user account 👩‍💻👨‍💻brings solutions across a wide spectrum of task and project management issues. In the contextual project environment, it creates predictability, decreases time loss, and  shows time remains. For defining estimates, users can choose among days, hours, minutes as time standard units.  
Features
Feature sets include basic and advanced time tracking functionality. They range from accurate work records provided automatically for individuals and teams to tracking large-scale projects in real time⌛⏳⌛ alongside a variety of budgeting and report-generating options.    
Filters
While applying time tracking software, you can enjoy using filters for pinpointing work performed in other services and more efficient reporting. Filtering 📁🗃️📂by customer, project, task can also come handy when you need to streamline project time calculations and sort out multiple tasks.

Graph charts
They are available in Reports section and introduce the in-depth analysis of time tracking data: the parameters of analysis range from apps usage within the project performance to calculating resource utilization against time consumption by teams and departments. Graphic presentation💹📈💹 of time tracking metrics moves businesses from not chartered territory where the process lacks structure to a much more managed environment.  
Geo tracking
When it comes to streamlining the management in consultancy and contracting industries, the geofencing feature 🗺️ 📍 adds value to time tracking. In particular, it enables managers to supervise the field contractors' progress. Clocking in with geofence brings solutions to attendance monitoring and constructs credence in automatic time tracking.  
Historical data
Employers are always on the run for exploring the ways of optimizing the enterprise operations, and historical time tracking data can play a role in bringing decision-making processes to a new level. The collected data libraries on attendance and time tracking automatically stores, which allows companies to see the room of improvement and get key insights🗝️ vital for scaling a business.

Idle time detection
Time tracking in the automatic mode is designed to detect inactivity after a certain time of zero action from the user that is followed by switching the running tracker 'on hold'⏸, which can be labelled as the break time on the timeline (in full visibility to the user as well as managers authorized with access to the account). The tracking system stores the idle time and calculates the proportion of active/inactive work time on the daily/monthly basis.    
Integration
Using time tracking functionality in the integration mode, users can keep track of how much time they spend on tasks and projects while utilizing multiple services like email📩📧📩, messengers, task and project managers, accounting software, customer management systems, etc. Some time trackers can boast of a long list of meaningful integrations (for instance, TMetric integrations include 50+ apps).
Invoicing
Time tracking software is an active agent in automating the invoice creation: it provides the functionality to pull the billable hours and associated expenses for including them into invoices🧾🧾🧾 that can be sent directly from time tracking account by email or to printing, which considerably simplifies the procedure and lets users get paid much faster.

Job estimation
Either you want to cater your service to paying clients or get specific estimates on job costs inside your business, you cannot do without defining the billable value💲🕑 of the project.  Time metrics serve as the unit of 'translation' for estimating the job cost with precision, which enables project managers to compare estimates to actuals, make teams more efficient and improve decisions on profitability.
Kanban time tracking
Integrating time tracking in tasks on Kanban boards helps to harness the power of analytics in the agile project management: it implies feeding time tracking data in team and project summary reports for improved forecasting and creating insights💡📉📊📈 at the stage of retrospectives.  
Launch
Launching a timer ▶️while applying an automatic time tracker means that work time starts being recorded and data accumulate, store and sync whatever device the user works on. Upon the launch (start), the timer runs till the user hits the stop⏹ or the timer detects the zero activity in a certain period of time and puts a tracker on pause (break).

Mobile time recording
With the number of smartphones users reaching 3 billion worldwide, providing access to mobile📲📳 recording of project times is vital. It ensures low friction tracking directly from the app. Being a particularly handy option in contracting and consultancy businesses, mobile time tracking brings a new level of flexibility across named industries.
Memo

For improving time management skills and extending time tracking expertise, some time trackers offer the option of attaching notes📝📌 and creating memos, which assists in reinforcing the prioritization within a large-scale projects and task dependent workflows.  
Multiple timers
Aside from recording the work time in a single timeline, there is a concept of recording with multiple timers that can be grouped in one tab and launched simultaneously for 'embracing' several activities within one time span. The timer can be set either in seconds, minutes, or hours⏲🕐⏲, and show the totals on stop.    
Notifications
In some time trackers users can choose to be notified directly🔔 in user account or by email on the milestones achieved (for example, if they completed their work day) or of reaching limits (for instance, if they run over the estimated budget of the project).
Offline mode
Time tracker offline compatibility enables users to keep their timesheets updated regardless of connectivity📡. Time tracking allowed in offline mode greatly assists in creating smooth workflows, and prevents disruptions of routines.

PTO time tracking
Timekeeping software with advanced functionality includes Time Off management ⛱️🏖️🏝️ options, which means that an employee can instantly see balances (vacation time, sick and personal time according to preset company policies) and schedule it by sending requests for time off approval.
Quantification of productivity
The idea of quantifying productivity is essential for time tracking.  It refers to recording the amount of active time utilized for productive work. On the scale of the company records, it results in amassing an enormous quantity of information. Regard of time metrics is essential for gaining insights into work variables that bring you to the end goals🎯.
Reports
Generated automatically, reports present analytics that contribute to company performance by improved forecasting and better-grounded estimates in project planning. Reports 🧾⏺🧾help separate insights from junk: they allow to see summaries ranging from team performance and project tracking to break-down of the user activity per minute, which lets realize the potential of business analytics in full.    
Rounding
Time clock rounding optimizes business operations and assists in streamlining time tracking. Automatic time rounding 🛑🔚 is implemented in several ways according to a timesheet rounding policy adopted by a company that employees must be informed of: time rounding is usually going up, down, or to nearest.  
Recurring tasks
To automate the planning process of things that users do repeatedly, there is an option for smart tracking of recurring tasks: it means that your time tracking tool will recognize them instantly. Users can define recurring status of the task according to specifics of their work: for example, it can be a biweekly meeting, marketing research or scheduling of social posts. Additionally, repeating tasks can be edited in batch for absolute time saving⌚💯.

Screenshot
Most time trackers aimed at employee monitoring are designed to capture screenshots at time interval (for example, either 5, 10, 30 minutes or twice daily) that can set by administrator. Screenshots are stored in the account: they show👀🔍 if the employee was engaging on the assigned tasks. Taking a screenshot can be activated in two modes: with blurring the screen to hide sensitive information or in full visibility.
Sync the data
Time tracking apps sync data related to work time between multiple apps for fast payroll processing, making seamless accounting and, overall, creating the unbroken workflow🌊🌊🌊. Real-time synchronization of time tracking data significantly reduces risks of errors and ensures multiple device support in the cloud both for individual users and teams.
Team time tracking
Accuracy of time estimates based on time tracking data not only increases predictability of project outcomes but enhances task planning📎🔗. That is the reason why time tracking is a staple for most teams to get their work measured alongside other performance metrics.  
Time format
The format applied for work time calculations allows users to choose among pretty time display (in days, hours, minutes), or in specific time units (hours, minutes).  With the default unit that a user sets🔓🕙, the particular time format will be applied for any time entry input.
Timeline
It's a powerful feature that shows employees' daily work instantly. Utilizing this clear and accurate visualization, users get the comprehensive report on a daily activity effortlessly👍 and create an integrated 360-degree view 🧶of performance on the planned tasks. The concept of a timeline is applied across a variety of time tracking tools due to its versatility that allows to include time entries, description of the activity into the timeline and see the level of engagement at a glance.  
Tag
Within time tracking, users apply tags to categorize activities. Labels for tasks can be applied in tracking projects linked in both personal and business productivity. Tags ️#️⃣#️⃣are handy for grouping timesheet entries, generating reports and facilitating access to data for faster evaluating time and resource consumption.
User role
User role implies granting different level of access rights and visibility of time tracking data within implementation of software for individual and business needs. Assigned roles range between fixed ones (administering and managerial‍👩🏽‍💼👨🏽‍💼) and custom (with options for editing).  

Versatile timesheets
The versatile timesheets instantly show the information on attendance and time records, which assists HR in calculating employee work hours and accessing in depth report on total hours worked, idle time, and overtime hours.
Validation of time entries
With the system of alerts, users are prevented from logging in the invalid time. Validation available in the functionality of most automatic time recording software is ensured by warnings that appear prior to the attempt to submit the invalid time: you can be asked 🚩to check on time entries detail (to add description of the task, mark the project you are working on, or further categorize the time entry).
Workspace
A unified platform💡 assigned to user to keep their data related to time tracking  at hand💯 including actual records, calendar, reports on activity, tasks, projects, access to submitting time off requests, quick search options. Some time trackers offer the option for creating several workspaces within one account.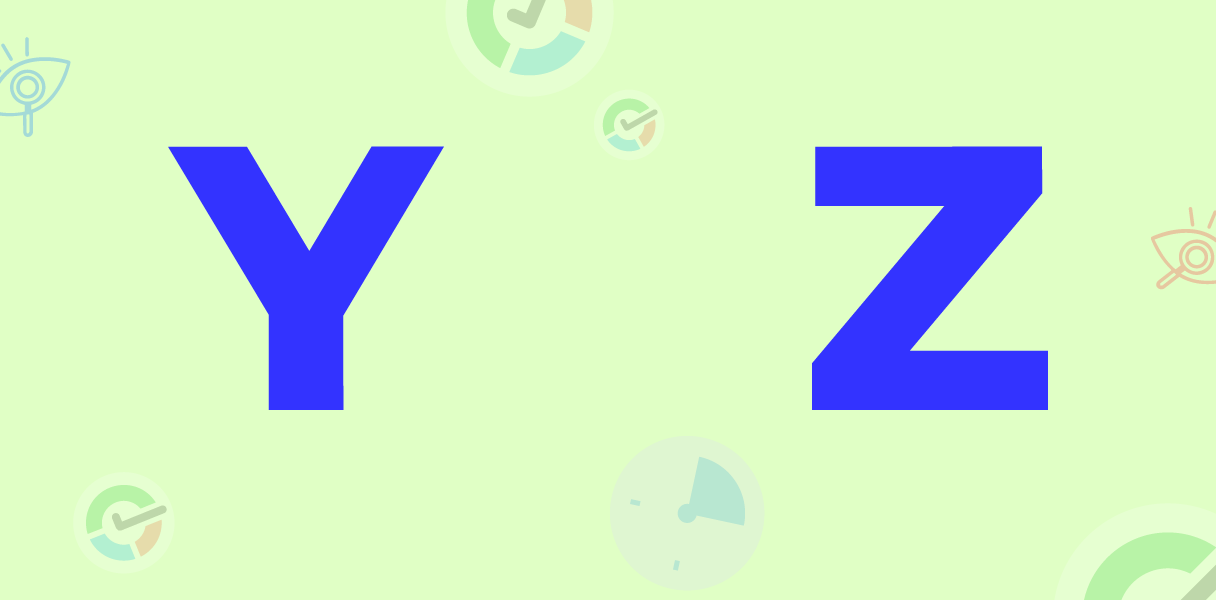 Yearly plan
Yearly-payment-method as the pricing model implies an automatically recurring payment for time tracking service once a year till a user decides to cancel. It stands out compared to monthly billing💸 because the annual subscription plan brings considerable yearlong saving, secures the business upfront and propels cost effectiveness in other operations.
Zero training
It is an essential characteristics of timekeeping software: its importance is determined by usability requirements. Zero training implies that employees or any other category of time tracker users can start implementing the software functionality (seeing activity, setting billable hours, submitting PTO requests, integrating in other services, etc.) immediately upon launching🚀 without any special training beyond basic instructions.  
Zero disruption
Applying time blocking (in lots of cases, by built-in Pomodoro timers) ⌚✅ is a surefire way to diminish distraction and create conditions for deep work.  Time blocking on a timeline (assigning short span time slots to distraction-free intensive work) helps stay focused, tap in zone of deep work and improve productivity.
In Conclusion 🏁
Understanding time tracking terms creates a better time tracking experience. Time tracking is a vital part of time management for successful operation of any company  with digitization on mind.
The advantages of automatic time tracking are many, and it is massively entering multiple industries including IT solutions, healthcare, distance learning, consulting service, and contractor market.
With a time tracking app like TMetric, the energy-consuming tracking and time monitoring process gets 100% automated allowing for dramatic cost effectiveness and optimization of business activities.