Time management apps to help recruiters and HR stay on track
The job landscape is undergoing radical change, and it seems like it is reshaping itself faster than we may realize. The major reason behind this quantum jump is a technological advancement that introduced a new approach to time management and made us rethink the limits of productivity.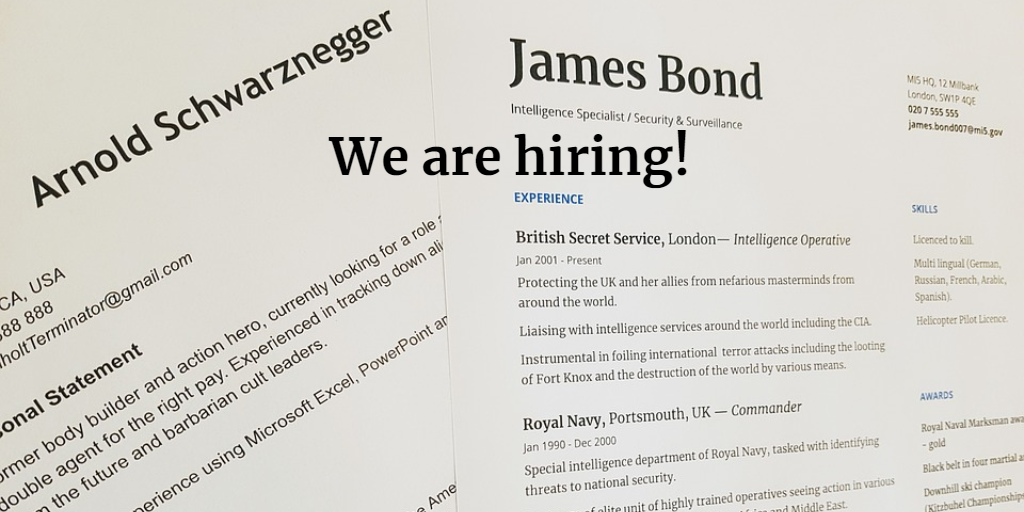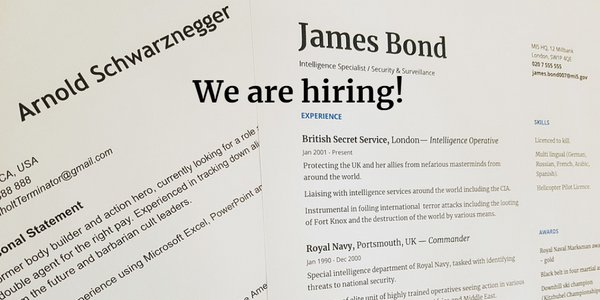 The job landscape is undergoing radical change, and it seems like it is reshaping itself faster than we may realize. The major reason behind this quantum jump is a technological advancement that introduced a new approach to time management and made us rethink the limits of productivity.
To be fully equipped and ready to meet the challenges, recruiters and HR should be a step ahead in understanding the job market. Besides the analysis data of the market trends, there are time management apps that are absolute must-haves in the arsenal of recruiters and HR specialists that want to stay on track.  
Below there is a mandatory 'Recruiter's Software Kit' for better time management and agility.
It is a fail-proof assistant that lets HR and recruiters easily handle their busy schedule by creating to-do lists, setting priorities, and highlighting sub-tasks. Now, recruiters and HR can fully focus on an important recruiting mission because they will get notified of the upcoming events (including notifications for postponed tasks).
This app has a neat interface; it keeps the options that you might not immediately need hidden. You can duplicate tasks, assign them to your team members, send the group updates to the staff, create smart lists and add various tags. The contact list is easy to navigate and has wide options for linking to tasks. Besides the task name, app entries can be sorted by priority, terms, or in a drag-and-drop fashion.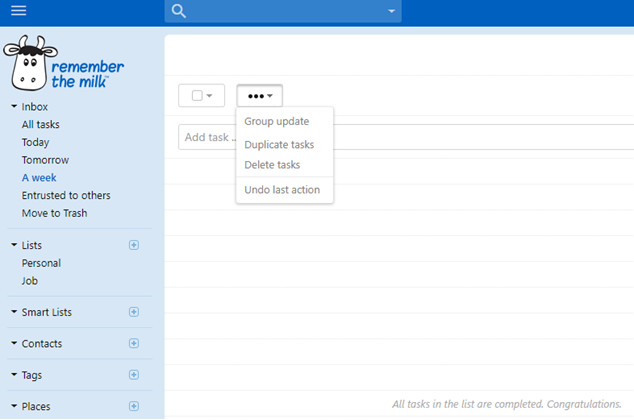 This is the software for time tracking your working hours as a recruiter. It is a great way to increase the productivity level and secure the data on time utilization. To be a success in HR management, you have to squeeze into your day lots of appointments. To adopt the schedule and distribute the time in an optimal way, you need to include a reliable time tracker that will handle all the work time calculations.
It will give granularity to your time tracking experience and open the new opportunities on reporting and summarizing functions.
Time allocation skills gain special significance because of the job market major transformations. Being aware of the importance of time tracking is on top of HR and recruiters' priorities list. With TMetric, recruiting professionals unlock the opportunity of monitoring the hiring process on the fly so that nothing slipped through the cracks. By far, TMetric is the best time tracking choice for keeping 'find-to-hire' mission under control.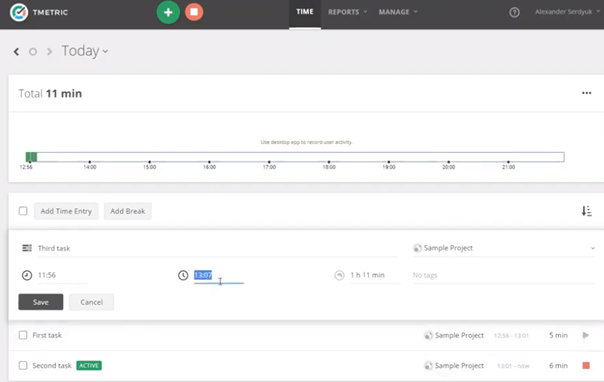 It is a best-of-the-kind app that greatly facilitates HRs' work by templating award presentations for top-performers.
It helps automate creating thank you messages, ecards and the certificates of appreciation, save them, print or send directly to candidates and employees. Furthermore, the HR and recruiters can apply tracking options for monitoring the employees' appreciation.
Using the app, the recruiter can easily create presentations and send ecards operating in 14 languages. Add to it the free usage plan, and you will want this app.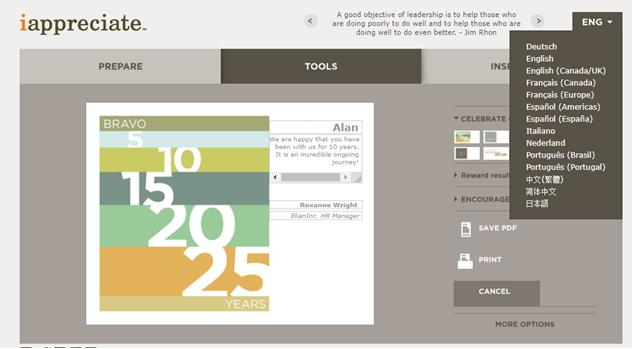 Deciding what not to spend your time on is often more important than checking items off your to-do list. Trying to complete too many projects doesn't necessarily guarantee wise hiring decisions or top results in recruiting or human resources management. In fact, jumping from one task to another, you'll be more likely to burnout. So, thinking of your recruiting and management priorities in advance is not just an option but a sure way to have a competitive advantage in the future.

Evernote is the premium quality app to help you arrange your ideas and organize your work. Ideal for recruiters at preliminary stages of staffing to spot the promising candidates. The winning feature Evernote has is easy sync across all the gadgets you apply at work. Successful recruiting often involves a group of professionals so the option of sharing the notes that is available on Evernote comes handy. The wide search functionality, which this app is also renowned for, speeds up communication greatly.

Recruit CRM
Recruit CRM offers an all-in-one cloud-based software for recruitment & executive search firms of all sizes. Their Applicant Tracking System + Recruitment CRM helps recruiters do everything from sourcing candidates on LinkedIn, sending emails, scheduling interviews, and setting reminders to collecting updated CVs & even client feedback.
The Applicant Tracking System streamlines the entire recruiting workflow and helps agencies keep track of all candidates and clients in one place. Right from candidates sourcing, resume parsing, job posting, to scheduling interviews and bulk emailing, recruiters can perform all the hiring tasks from within the ATS + CRM software.
Since it takes care of routine recruitment tasks, you can use most of your time on strategy and improving the quality of your hiring process. ATS software can save you time, and therefore money, by automating a lot of the process for recruiting new employees.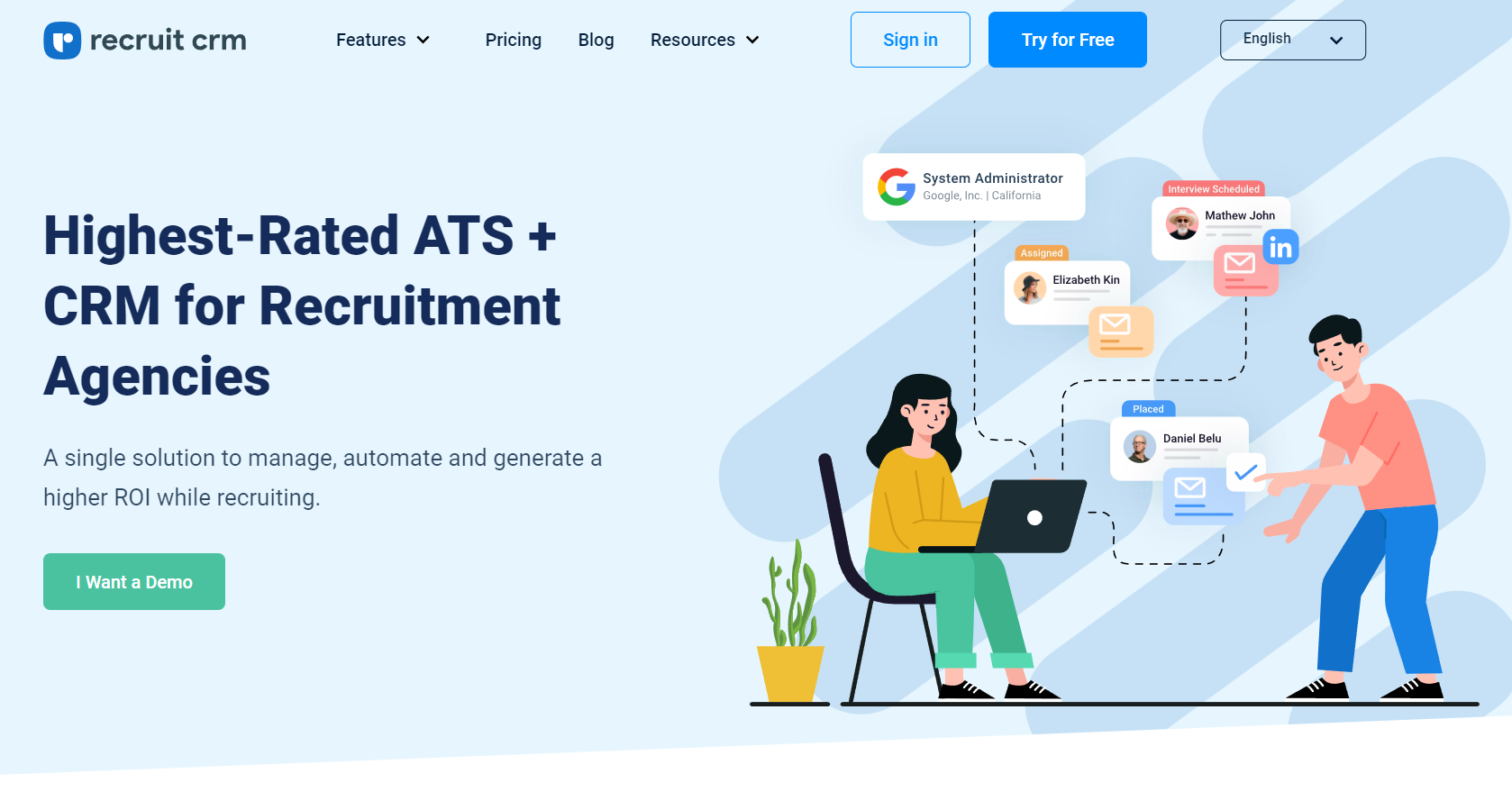 CertSpring
It is a highly intuitive app that is a perfect solution for those who want to save time on developing the HR-related online courses by creating the certificate content in a quick and easy way. The key characteristics of this app include the various training options. This app easily syncs across any device and gives you the opportunity either to utilize your own content or get access to the resources applicable to your subject of interest.
It is a wonderful tool not only for creating the training programs and arranging the candidates' testing materials but for onboarding as well. Implementing this program means that trainees get the instant access to communicating with a big community of like-minded professionals.
Using the paid version, the recruiter can create the branded tests with their logos.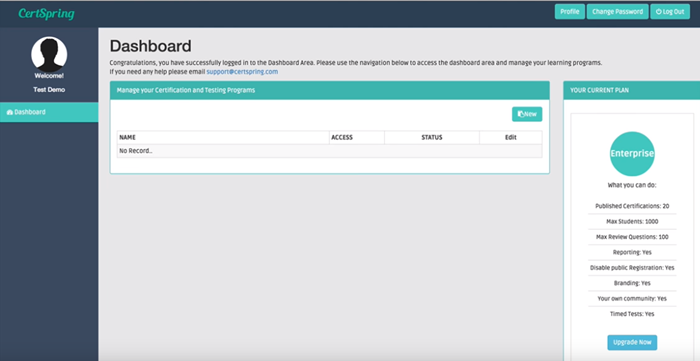 It is a platform that will save you tons of time and help avoid hurdles in recruiting as it combines the features of the analytical tool and performance monitoring software. App developers understanding that the good business results are achieved through efficient workforce operation, came up with the software that will be ideal both for recruiters and HR Managers: being multi-functional, it helps store data in the video library format, create talent profiles, keep the information necessary to process the compensation packages efficiently, and arrange the enterprise recruiting process smoothly.
PeopleFluent app offers its users a talent acquisition set for high-volume hiring and specialized talent recruiting.
This is the best-of-breed software to streamline and track recruiting in terms of amplified productivity, candidate-recruiter interaction accountability and complete transparency.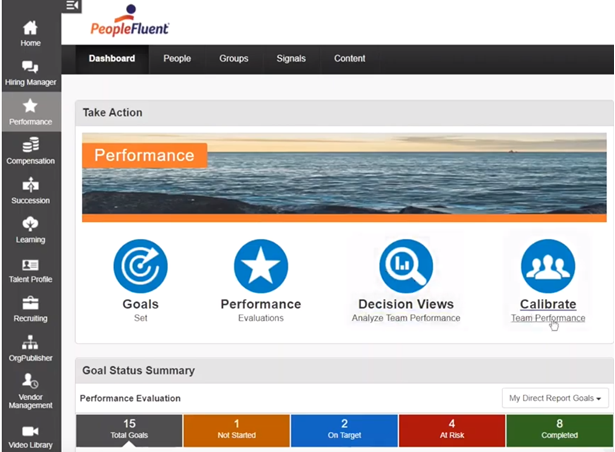 It is an app that can be also installed as a browser extension. In this case, the Chrome Crystal extension will allow you to analyze any candidate's personality just by viewing their LinkedIn profile.

Once you complete the 10-minute personality test, you will get detailed insights into your own communication style and motivations.

The report on the prospective candidates for staffing will give you the info on the candidates' preferences so that you knew strategies for negotiation, forecast the stress resistance level, time management skills, and productivity level. This is a useful app for recruiters at the stage of screening the candidates and processing the proper communication style to secure the effective collaboration.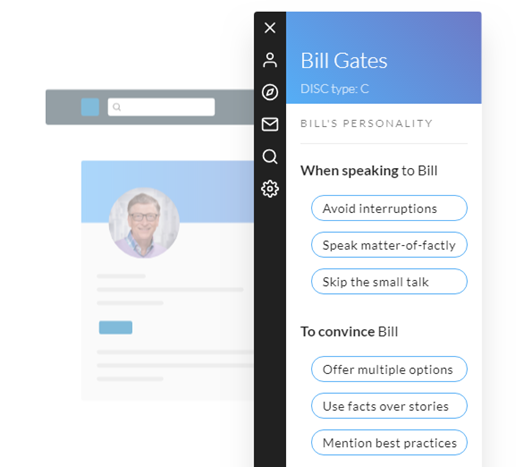 It is an online recruiting system tailored to the requirements of various staffing agencies and corporate HRs. Using this platform, the recruiter will be able to manage resumes, categorize candidates, satisfy the clients' demands, and arrange contacts from a single place. Using the Zoho calendar will help you schedule interviews in a fail-proof way.  
It has the options of the job posting, management of clients and contacts, resumes management and candidates sourcing so that the recruiter could reach as many candidates as possible and filter the resumes through according to the clients' needs. This increases the recruiting database in terms of quantity and improves its quality multifold.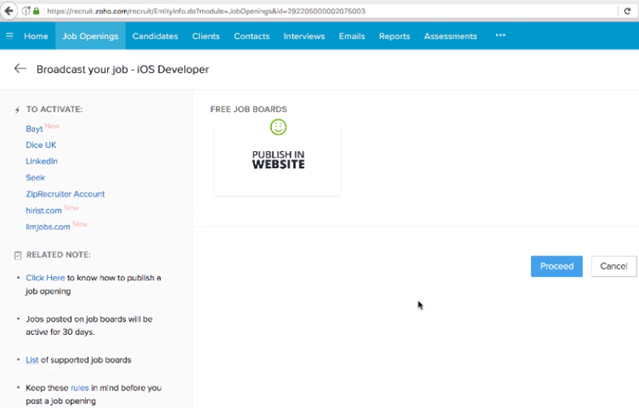 Concluding thought
Time is the limited resource we cannot get more of, especially when your professional activities are related to working with hundreds of candidates, reading lots of resumes and finding those candidates that the agencies and companies will be grateful for.
Being a busy recruiter, you will need to search for the best ways to optimize your time allocation, and the list of apps we collected above will assist your search to make your work hassle-free and help you perform at your best.