Today we are glad to present an updated version of TMetric. In this release, we are introducing a new Time Off Calendar with enhanced calendar view options for easy management of time off. Now there is also a possibility to choose whether your project work types are billable or non-billable and to group report data by work type. And beyond that, you can now quickly merge tags and work types if needed.
So, let's take a closer look at what we've prepared for you.
Time Off Calendar
Time Off Calendar displays upcoming, planned, and used time off. You can select any day on the calendar and see which coworkers are at work or on their leave.
Moreover, if there are any unapproved time-off requests, an approver can easily approve them directly on the calendar. All workdays that your employees missed are also displayed on the calendar.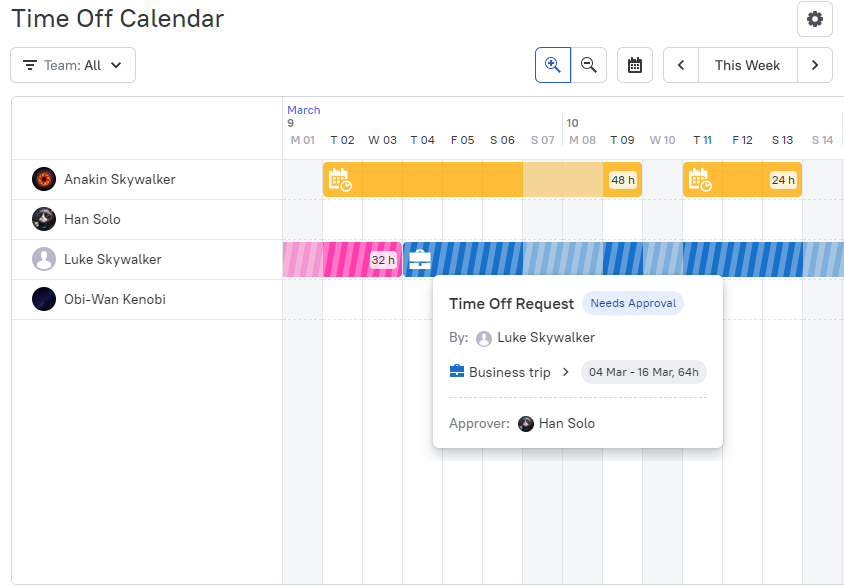 If you want to check out time off of a particular employee or a team, you can apply the corresponding filter.
Project with customizable payment for tasks
We've added a possibility to choose whether your project work types are billable or non-billable. So, you can bill your client only for those ones that you want to.
To make a work type non-billable, do the following:
Open the Edit Project page of the project you need.
Go to the Work types section.
Click the dollar sign checkbox button of the work type you need to uncheck it.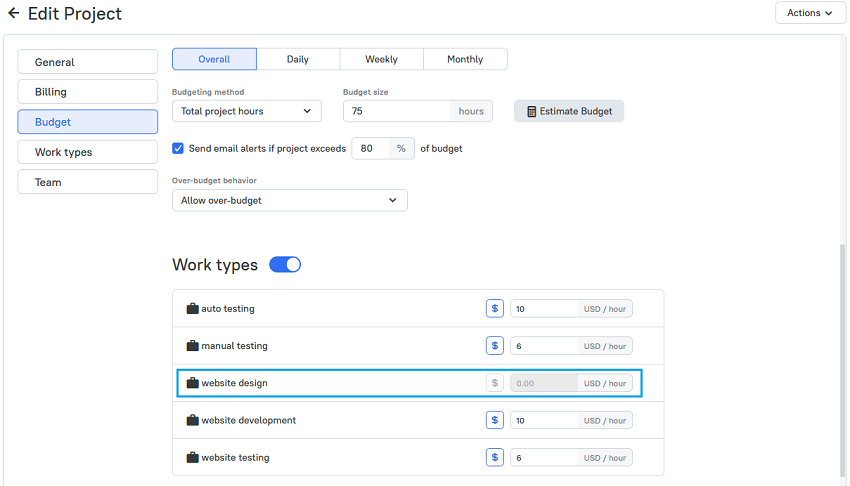 Grouping report data by work type
Now you can group time in the Tasks Summary and Detailed reports by work type. Just click the Group by button and check Work Type.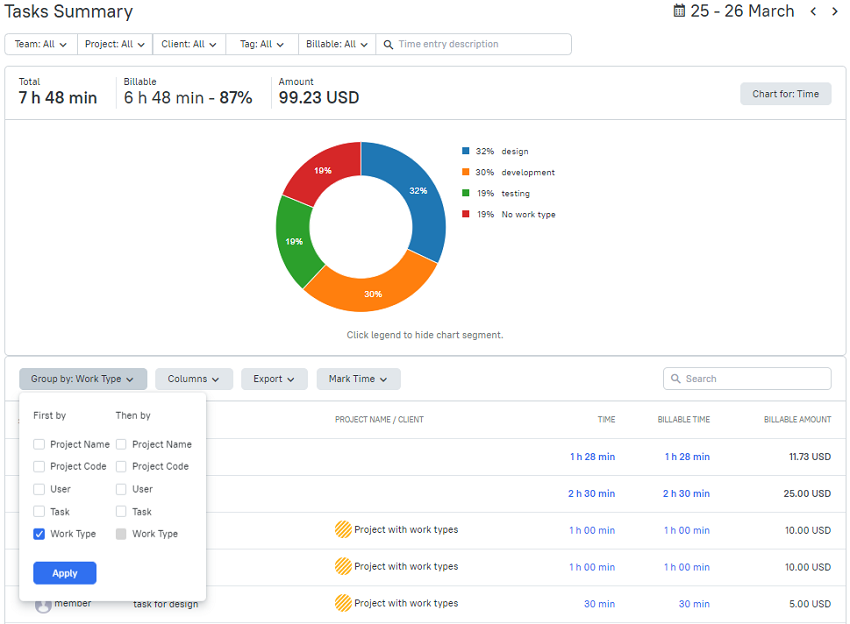 Merging tags and work types
TMetric let's you combine a couple of tags (work types) into one. You can merge tags with tags and work types with work types. This option allows you to easily replace and remove the tags you no longer need.
When merging tags, you can either select an existing tag or create a new one to merge into. When you merge work types, you can only select an existing work type to merge two others into.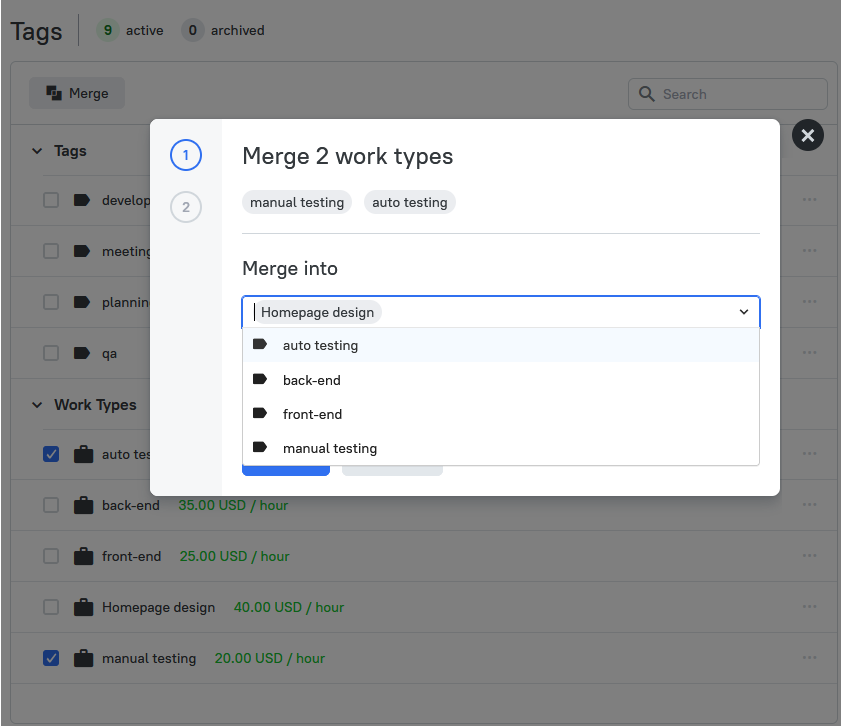 About TMetric
TMetric is a time tracking web app perfectly suited for freelancers and big companies employees. Ensures control over time intervals and project budgets, flexible billable rates, crystal clear reporting, team monitoring and useful integrations. Accurate calculations across any device.