The updated TMetric introduces a new useful feature in the Tasks module - Task Change History. Now, in the task editor, you can easily view all the changes made to a task.
The task editor has the Activity section where all the changes made to the task are recorded and displayed.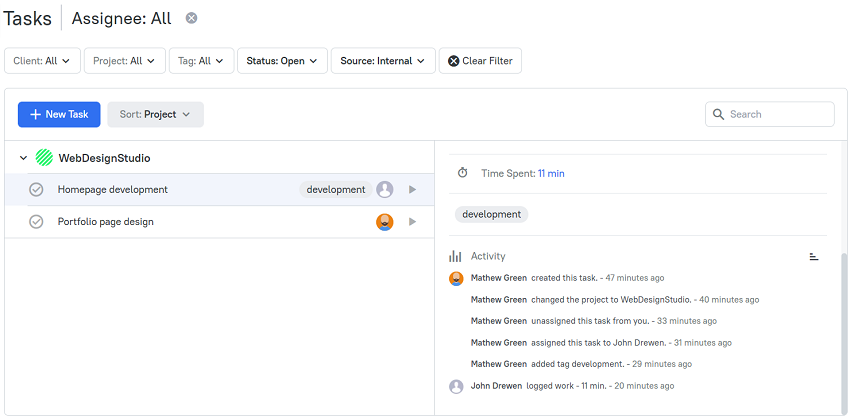 The history includes the following records:
task changes
time tracking
The events are sorted chronologically: either in the descending or ascending order.
Other Features
Displaying external tasks
We've also added the possibility to display external tasks imported when tracking time with the browser extension.
To display external tasks in the list, use the Source filter. Click the filter and select either External or All (to display both internal and external tasks).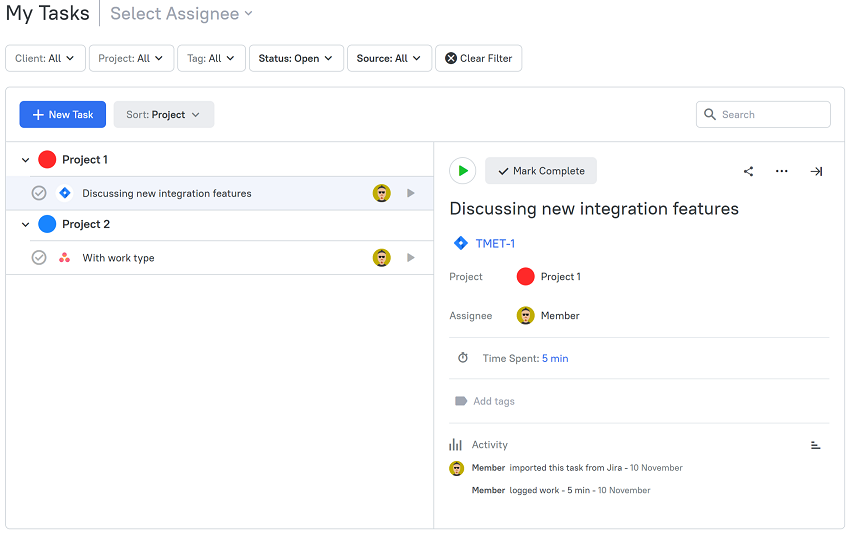 By default, only internal tasks are displayed in the list.
TMetric offers you a handy way to view the recent changes to your task to keep you updated on its workflow.
About TMetric
TMetric is a time tracking web app for both freelancers and big companies. Great control over time intervals and project budgets, flexible billable rates, crystal clear reporting, transparent team monitoring and lots of integrations, all wrapped up into a light interface. Calculation on how much time is spent on certain projects, clients and tasks in an instant.