Changes to Subscription: adding payment history and exporting invoices
In the new TMetric release, we've added the ability to view your subscription invoices in TMetric. The invoices can be downloaded as well. We've also redesigned the Help menu in the app.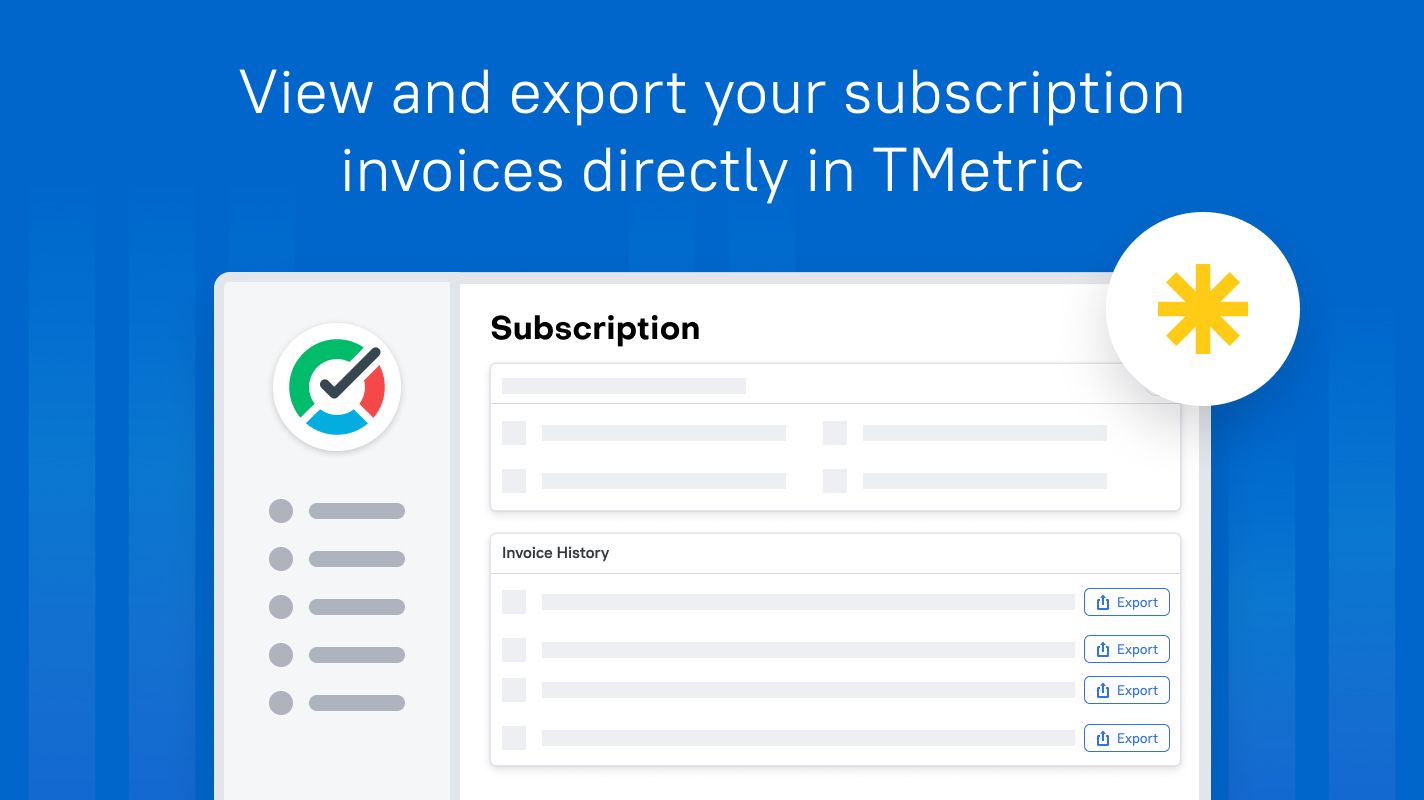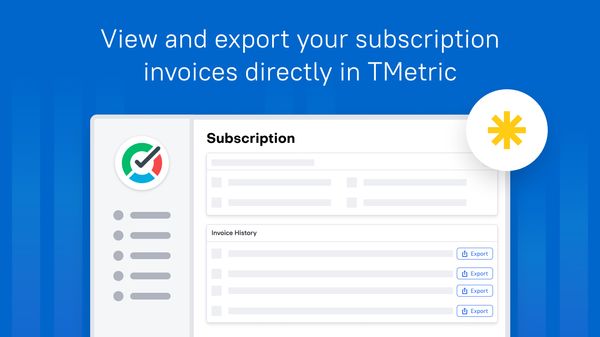 Meet the updated version of the TMetric web app with more useful features for subscription management. In this release, we've added the possibility of viewing your subscription invoices directly in TMetric. You can also download them if you need. Plus, we've changed the Help menu in the app.
So, let's take a closer look at the changes we've made for your better user experience with TMetric.
Subscription invoice history
Now you can see the history and status of your payments in your workspace. It will save your time of having to search for e-mails in the mailbox and constantly asking for information from the support.
To view your payments, go to the Overview tab of the Subscription page. Your payment history will be displayed in the Invoice History section. Each invoice will include all the details of your subscription payments (date, amount, status, etc.).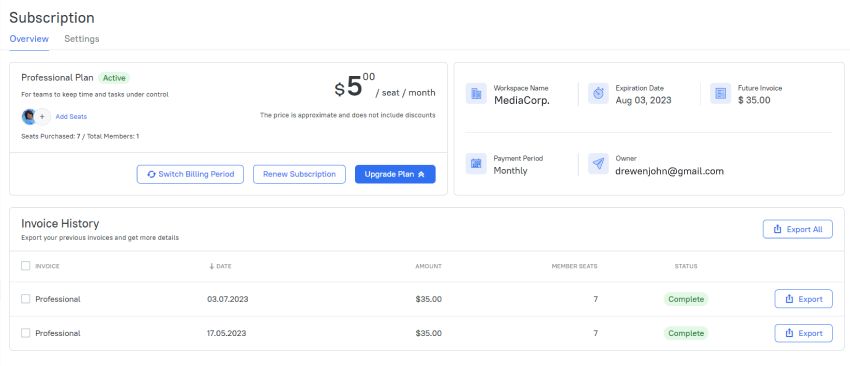 It is also possible to export an invoice to a PDF file. You can export both a single invoice and all of them at once (as an archive). Now you can send the downloaded invoices to the financial department if needed.
Enhanced Help menu
Each page of TMetric contains the Help button. When you need some help using TMetric, you can click the button and select the menu item you need:
Support Center
TMetric Documentation
Context Help
Contact Support
Our Blog
Video Tutorials
Privacy Policy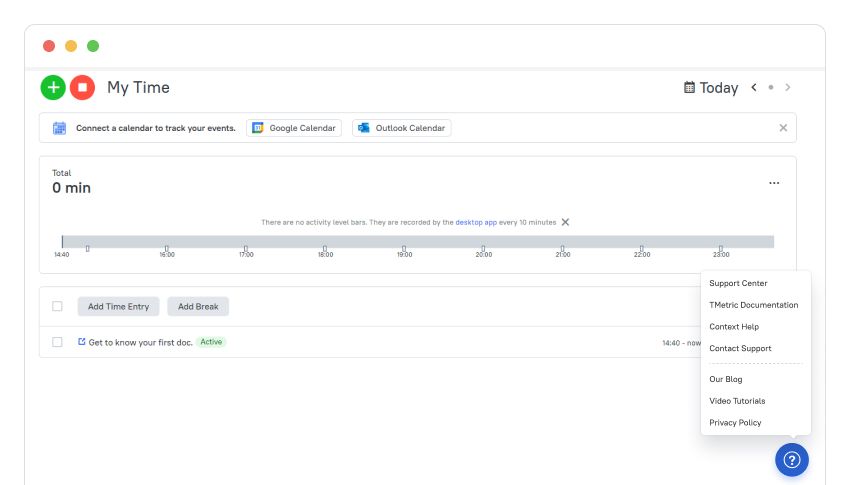 With the Help option, you can quickly find solutions to any problems and obtain clarification on specific features or functionalities of TMetric.
About TMetric
TMetric is a time tracking web app for both freelancers and big companies. Great control over time intervals and project budgets, flexible billable rates, crystal clear reporting, transparent team monitoring and lots of integrations, all wrapped up into a light interface. Calculation on how much time is spent on certain projects, clients and tasks in an instant.