What apps to use to maximize your personal productivity
Personal productivity greatly determines your business productivity. Read on to know your reliable assistants that will boost your ability to concentrate on what is important.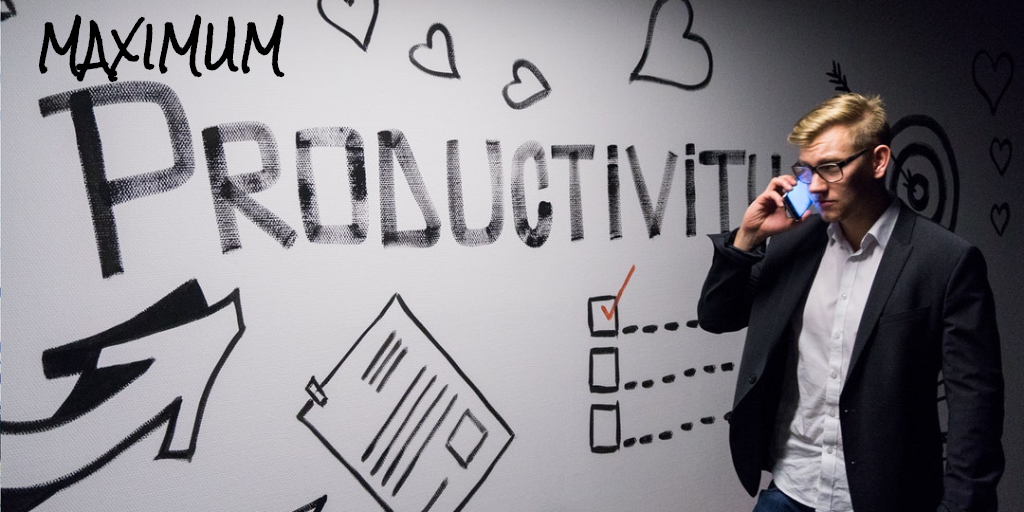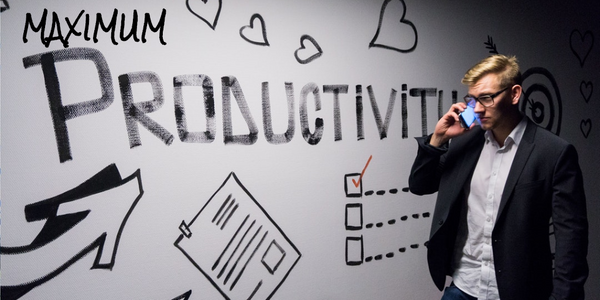 With personal productivity apps, it more than often ends with a feeling of frustration: looking for the software tailored to your needs takes too long.
Instead of robbing yourself of completing the actual work while surfing for hours in search for 'the one and only' productivity set, check on the list below and utilize the recommended software to your advantage.
The productivity app nerd's list includes software for reducing time on the tedious tasks and creating the focus-favored schedule space for more efficient work.  
Among the note-taking apps, there is one that stands out and deserves your attention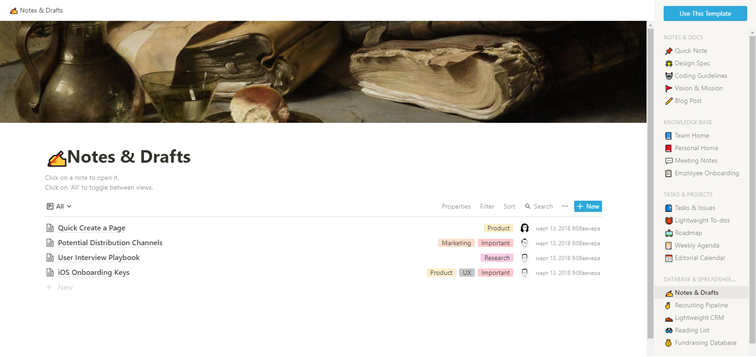 Due to the rich feature set, it allows you to import documents of any type. This app is lightweight yet flexible, and it syncs perfectly with the mobile, which is truly convenient for collaboration-on-the-go.
Besides, it gives you the opportunity to format your notes: while typing, you can choose from the long list of options (making to-do's, inserting images, creating quotes, etc.).
In Notion, you can also create templates for taking meeting notes, blog posting, code guidelines, employee onboarding, etc.
Besides, you can tag a word in comments and send the related information instantly, which makes this app a time-saver champion.  
For managing projects, the best-established toolsets are Trello and Asana.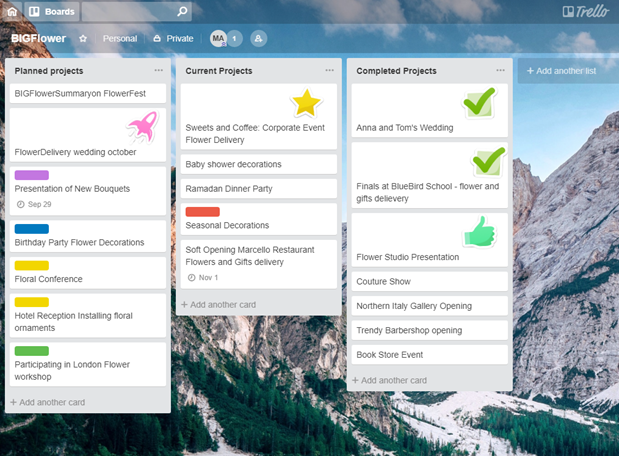 It is a project management tool that allows you to create lists on the board (in the style mimicking the real-life boards) and transfer them drag and drop way from 'to-do' to 'doing' or 'done': reordering on the spot was never so easy. The visual layout is one of the unbeatable advantages that only this app offers.
If you organize a project as a vertical line to make the observation of the different stages of progress easier, you will find Trello boards invaluable: they give you the opportunity to move a card or note from one stage to the next as progress is made on the task.
For this reason, Trello works very nicely for the management of publishing websites and monitoring the studies.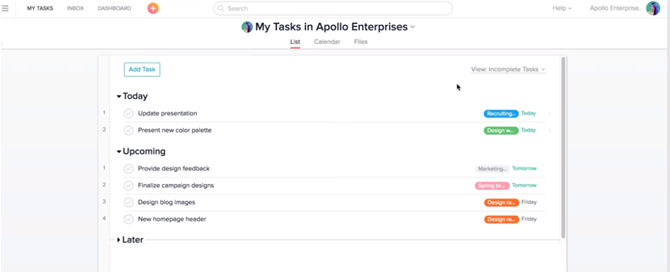 It is a powerful project management tool for collaborating with other team members.  
Project-focused Asana is a great tool serving as a technological breakthrough in elevating the performance to its peak. The design of the interface is well-thought as it offers the optimal navigation with reaching whatever you need with just a couple of clicks. Obviously, the UX design of this software was created with the user's comfort in mind, and it paid off as it is indeed a great experience to use this tool while managing both small and big projects. The different tasks can color-coded (the choice is based on tasks priorities), and it works as a huge focus-booster.
For accurate work time tracking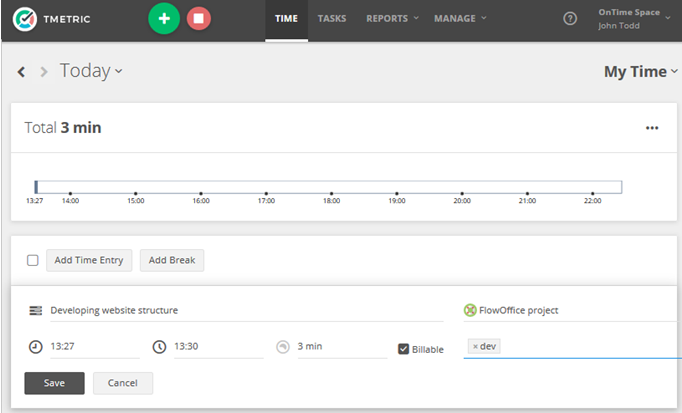 First of all, it is a basic yet precise digital timer that helps you a lot in calculations and managing your time overall. Having the visual timeline of your working day is invaluable in terms of time distribution. You can easily see if you need to re-evaluate a certain task or project estimations for the future, which is great for strategic planning both on the individual and team level.
Another feature worth exploring is its integration capacity. It integrates with other project management tools to record hours spent on work. The online version is free for up to 5 team members. The set up for new projects and tasks is easy. Besides, you can set rates for billable hours, which is of importance for freelancers, designers, consultants, etc. There is an option of adding a budget per project (track actuals against the budget in a click). It does not require a long learning curve. It also integrates with Trello and Asana, which is helpful in terms of better project management.
As Philip Stanhope, 4th Earl of Chesterfield famously put it: "I recommend you take care of the minutes and the hours will take care of themselves." And this is something TMetric promises for a reason as not a single minute will be lost with this time tracker.
Email management software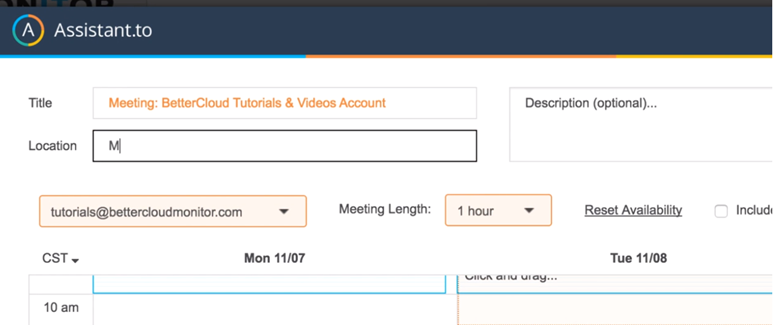 It is a tool that is perfect for scheduling the meetings with other people. Its unique toolkit is arranged in such a way that it fully automates the search for the ideal appointment time. You can pick the time you are free for the meeting and send it to the other person: all they have to do now is to choose from the suggested list in a click. The meeting is automatically created without any hassle: there is no need for the additional emails and confirmations. Staying on this app means that all the arrangements are synced for both parties.  
For scanning and validating barcodes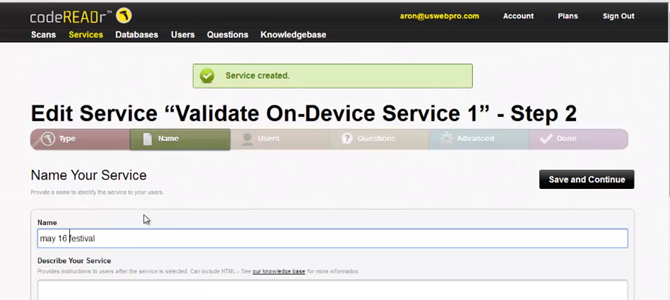 Customers prefer this web-based barcode system to any other because it helps arrange and export the scan data in a very simple way. The user can decode any barcode symbol promptly and accurately with applying as much equipment as the phone camera, which makes this tool ideal for unbroken scanning.
In case the user scans barcodes offline, the barcode scanning app will save the scans locally to the device to upload them to the server whenever the network service is available.
The optional yet nice feature is the individual logo upload to the website: it will activate the logo appearance within the barcode scanner app. Customers also get access to various advanced options like the customized branding of the application.  
For effective social media management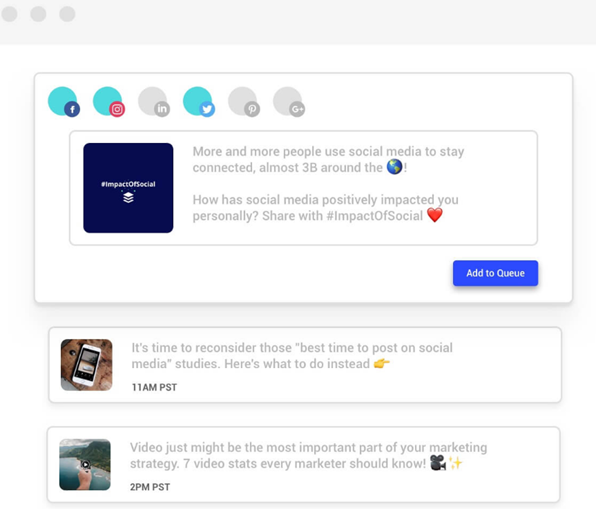 It is a platform for automating your social media posts: once you added your social media pages to Buffer, you can send your post to all the social media you need to share with, which is time-saving, to say the least. What is more, there is an option of queuing your post, and again, this option is applicable to multiple accounts.
Using the optimal timing tool, you can schedule your posting time. The platform can analyze your social account in terms of peak audience engagement. You get the opportunity to choose the posting time when you are highly likely to get the best results.  
Buffer makes it easy to upload and edit content on all applications. It is one of the favs among social media managers due to the rich functionality of the app, which is available both as a desktop and mobile service.
For empowering your reading list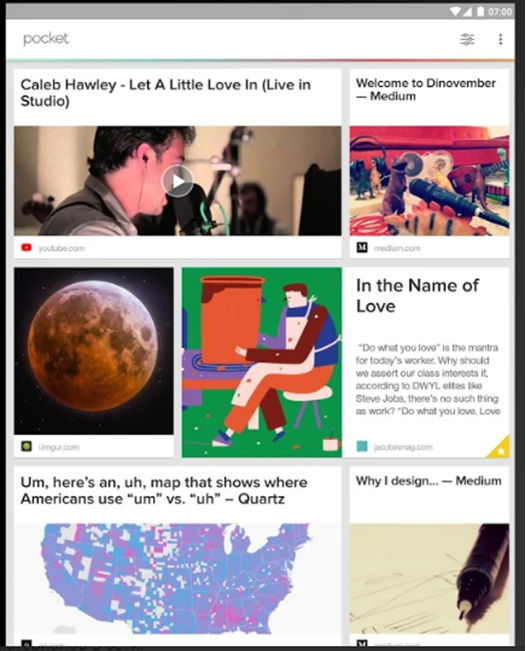 This app used to be called Read It Later. If you do not have time to save the interesting content this app comes as the best choice: it works from a phone or can be installed as the browser extension. It integrates with almost all the platforms: Pocket isn't just a browser-based service, you can save directly from Twitter, Flipboard, Pulse and 1,500 other apps. It lets you store texts, visuals, and vids with just a tap. You can return to the stuff you saved and read or see it when you are offline.  
It acts as a central storage space to hold the meaningful content for easy viewing later. Pocket can download articles and even videos for offline consumption; add to it the additional option to share the content you picked directly via social media, and you will understand why this app was named as one of the best apps of the year.
Pocket's free version works perfectly.
For enhancing your performance at work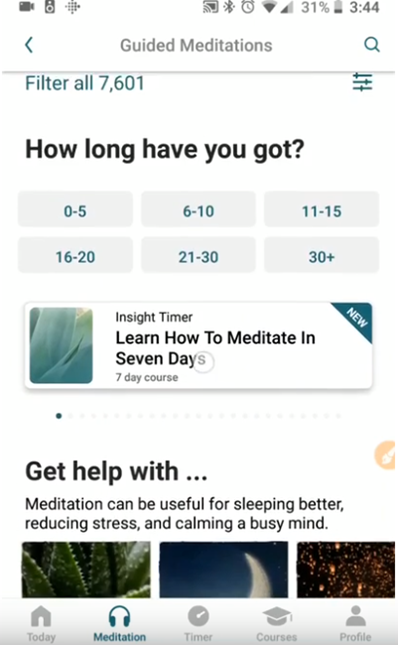 Sometimes you need to disconnect to get refreshed and productive. Insight Timer is helpful in building new habits through digital detox. It is an unbeatable free meditation app. Insight Timer helps calm the mind, reduce anxiety, manage stress, sleep deeply and improve well-being. Guided meditations and talks led by the world's top mindfulness experts, neuroscientists, psychologists and meditation teachers from Stanford, Harvard, Dartmouth and the University of Oxford are available on this platform. The offered music tracks belong to the world-renowned artists ready to share their creations with you.

Over 10 new free guided meditations are added on a daily basis, which makes it suitable for both beginners and experienced practitioners.
You can browse and follow popular meditation topics like the improvement of sleep quality, focus, concentration, leadership, etc.
For appointment management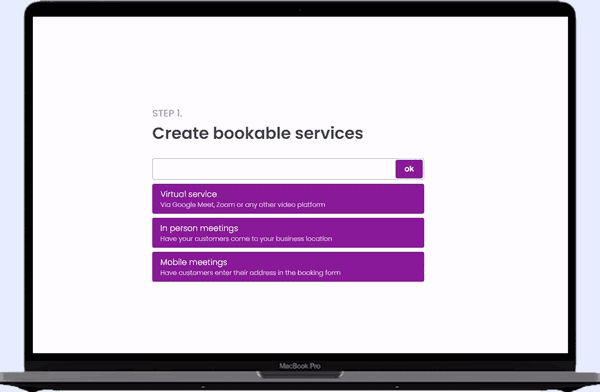 Setting meetings with clients is a time consuming task. For a service based business, time is quite literally money. Cogsworth allows you to create a business, set working hours, invite staff members to sync their Google Calendars , Outlook / Office 365 Calendar or Apple / iCloud Calendar and create booking button on your website or social. Cogsworth also has advanced yet simple scheduling functions like recurring appointments, booking approvals, Stripe and PayPal payments as well as a Zapier integration. Cogsworth is the tool of choice for scheduling for businesses of any size.
For 'smart' browser cleaning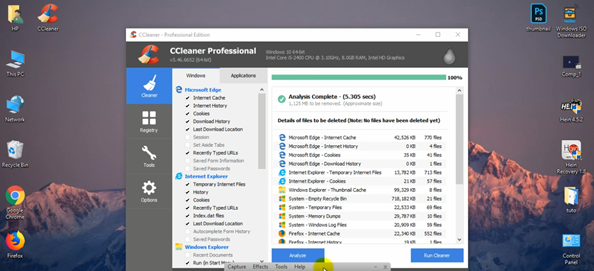 CCleaner is the software putting innovation into practice when it comes to removing blockages on your productivity. Apart from cleaning your PC from browsers and applications junk, it also has many side tools that are worth checking out. It provides privacy protection, immaculate cleaning,  keeping your browsing history private, detecting internet trackers, keeping the user from running out of space. It is the breakthrough in productivity as using this software will lay the foundation for the new level of output in your work.
In conclusion
These productivity apps are the shortcuts that can save you hours of valuable time and propel the sustainable growth of your ability to concentrate.
The reward for staying focused is the feeling of inward poise', which is the only sure way to get to the productivity peak effortlessly. This sensation is known in psychology as the 'zone experience': with this software, the challenge you have to face will not be stressful but encouraging, and the result you want to have will get clear and achievable.