Why Time Tracking for Attorneys and Lawyers is a Must
Legal professionals rely on billing by hour almost exclusively. Read on what lawyers' hourly rates are and how the time tracking factor defines the attorneys' revenue stream.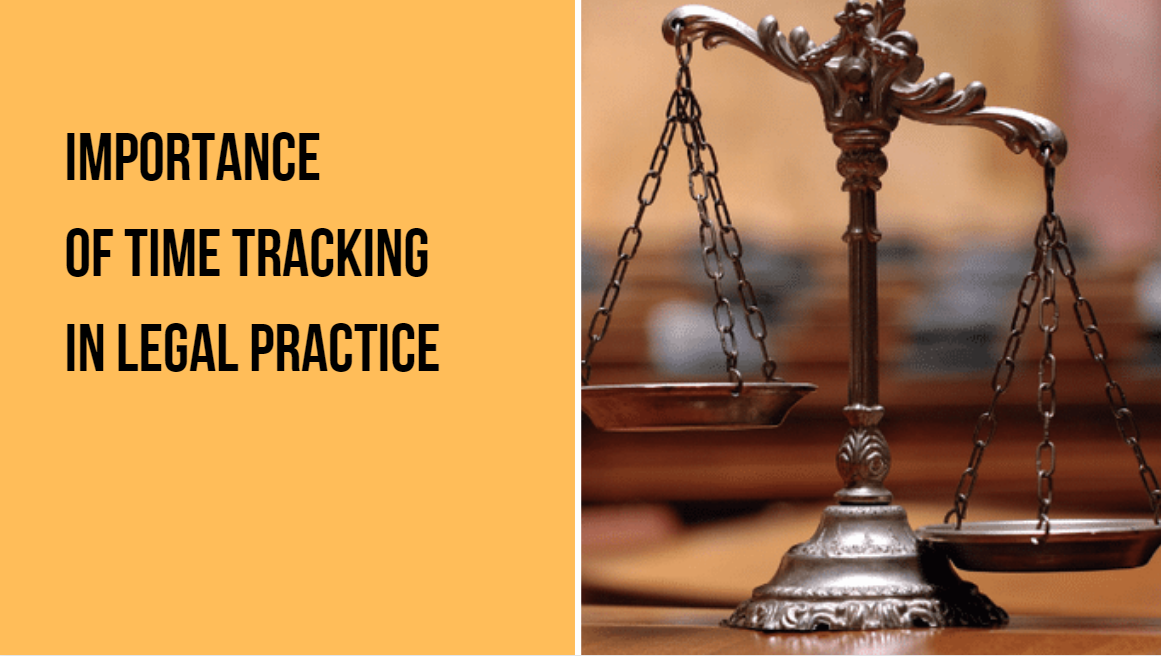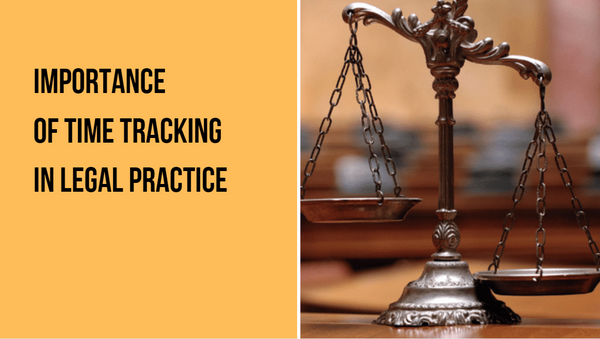 Legal practice is the industry that heavily relies on billing by hour.
Rates that lawyers set for providing clients' legal support partially explain the growth of legal services market globally, which expects to reach $1 trillion in 2021 at a growth rate of almost 5%.
Traditional method of calculations  
Clients of law firms get charged on the billable hour basis (to be precise, on 10-minute periods as the commonly used billing units).
Manual recordings of time entries and calculations on work time within such a system are hard to handle due to lack of method accountability as more than often the delivered results are not as accurate as could be expected.
Being one of the most conservative professional fields, legal service businesses often put on hold the implementation of digital solutions due to confidentiality and security concerns. But without embracing technology, law firms risk time losses on storing data, managing cases, time keeping  and maintaining the admin routine, when comparing to legal professionals that changed the ways they work and process their tasks by applying digital solutions in management.
How digital transformation changes the situation    
An hourly billing remains the most common type of pricing for legal services, which means that law firms need reliable solutions for addressing the issue of time entries accuracy.  
With the overall trend for digital transformation in law firms operations, we can observe the escalating demand for time tracking software tailored to legal professionals' needs.
Implementing time tracking software unlocks access to all kinds of benefits for legal departments and legal services firms including those that serve clients internationally.
On average, attorney's billable time reaches up to 2,300 hours per year, so keeping track of the billable hours defines the lawyers' income in the long run.
Why does automated time tracking make sense?
It helps keep the lawyers accountable and eliminate wasteful procedures because with reports generated in time trackers clients get access to in-depth look on legal professionals' time utilization.  
The price for time tracking is relatively low while the range of functions it enables is wide (it solves the issue not only of time logs but attendance, invoicing, reports generation, and case budgeting).
Time tracking software facilitates the payments filing as it is easy to track dates and details pertaining to invoices created in time trackers.
It is easy to launch and maintain as time trackers work across any device and run in the background
Applying time tracking software reduces micromanagement and facilitates operations related to HR Department
It will enable lawyers work on multiple issues without losing track of time due to automated recordings of all the time entries containing task/case descriptions
Even bouncing from one app to the other will not hinder legal professionals in terms of speed and performance because majority of time trackers easily integrate in lawyers' favorite apps and platforms.    
From theory to legal practice
7 Time tracking leaders that lawyers can rely on:
PracticePanther
It is a full-fledged management service that is featuring time tracking, billing, invoicing, accounting tailored to lawyers' needs.
To prevent losses on billable hours through inadequate time tracking practices, it is optimal when lawyers keep recordings on time entries in real time. The system enables an easy access to cases workflows, payments processing, internal chats and client-lawyer chat.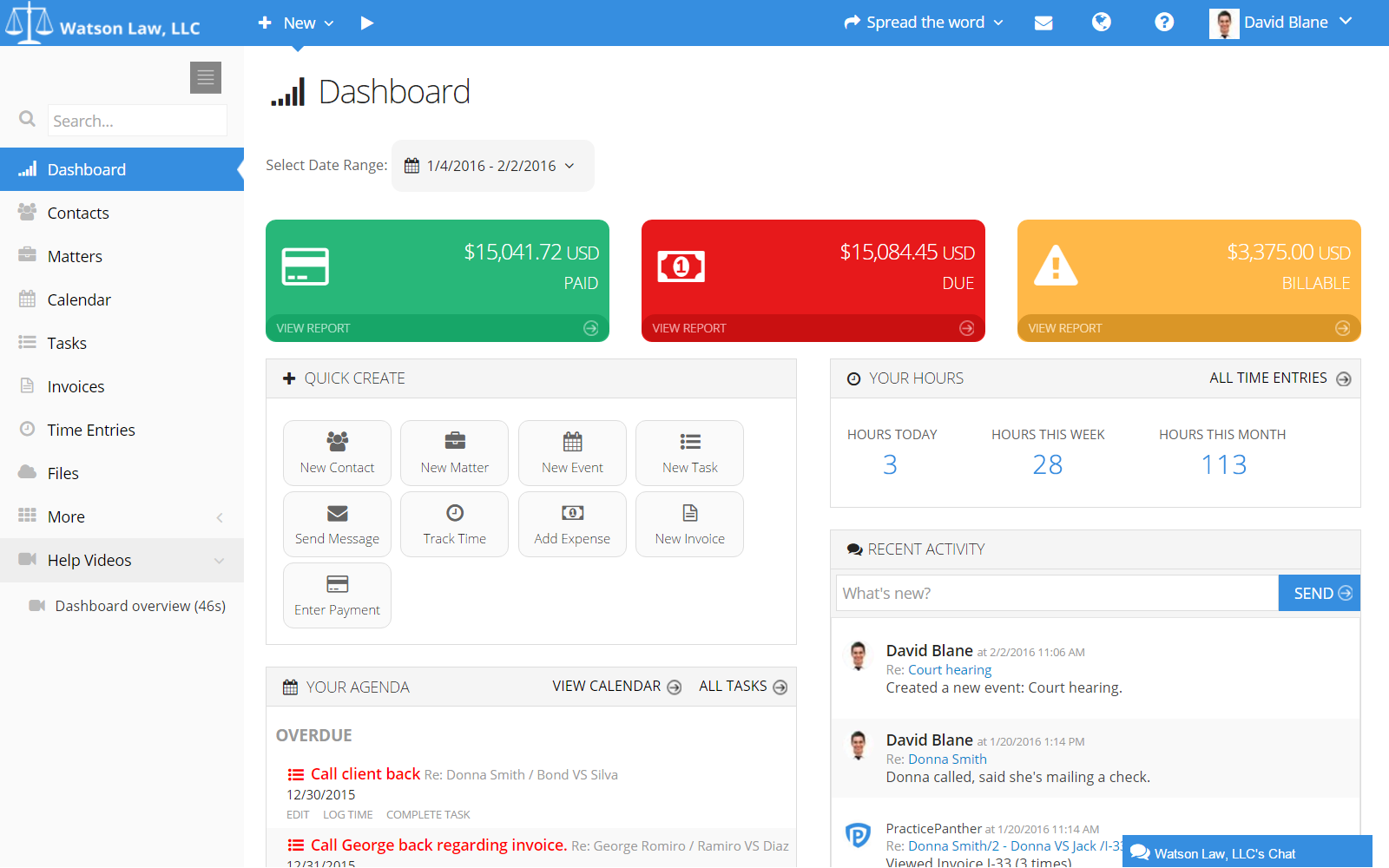 What makes it a good choice: With this web-based software, routine related to time keeping shifts from a challenge to an easily accomplished task. Practice Panther lets you track your time so that complex legal needs are efficiently met. The software is not only accessible with a tap but also has the functionality for handling several issues simultaneously as multitasking is one of the unavoidable challenges of legal practice.
Pricing: A 7 day free trial is available, after which pricing starts at $39/user/month (billed annually) or $49/month/user (billed monthly).
TMetric
One of the best ways to keep the busy lawyers' schedule synced with time entries is to apply a time tracker like TMetric. Featuring a neat timeline, this attorney time tracking software will keep both lawyers and their clients accountable in terms of allocation billable hours as enables recording work hours even in the offline mode.    
What makes it a good choice: It has plenty of options for effective legal time tracking but does not overwhelm the user as it keeps the navigation pretty simple. The lawyers will surely enjoy detailed reports they can immediately send to clients, setting of hourly rates, clients invoicing-with-a-tap, and integrations with 50+ services and apps. TMetric is available on iOS and Android which allows to track your billable time anywhere even without internet connection. All time tracking information is synced within one web app.  
Pricing: TMetric has a free plan for a team of up to 5 users and two paid plans: Professional (starts with $5 monthly) and Business (starts with $7 monthly). Paid plans subscribers get full access to advanced features pertaining to invoicing and monitoring performance in real-time.
Harvest
This perfectly designed time tracking software allows you to track time from the desktop, phone, or in browser with a click. Like TMetric, Harvest proudly displays the impressive list of integrations to record time directly from lawyers' preferred tools.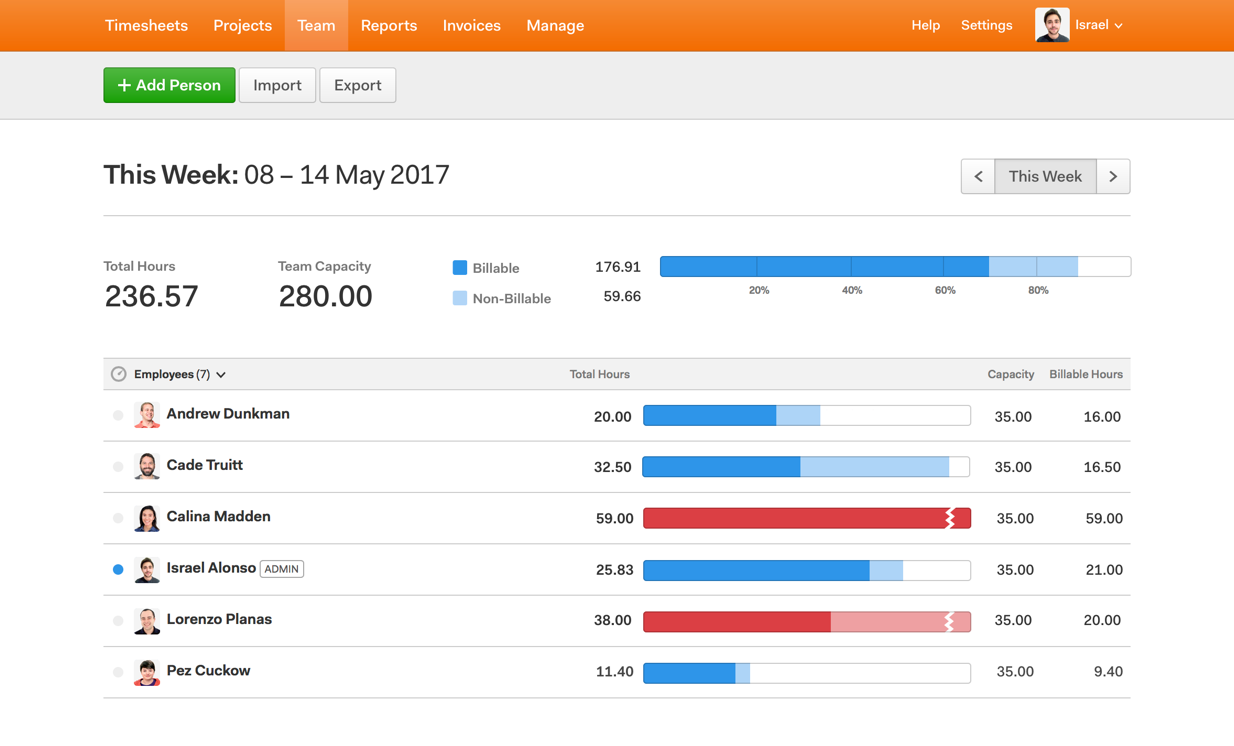 What makes it a good choice: This time tracking software turns timesheet data into reports instantly. And when your case is closed, Harvest makes has all the relevant information ready to create an invoice, and get paid promptly.
Pricing: It costs $12 per month enabling users to get unlimited access to all the available features. A free plan is also open; it suits single users that need basic time tracking.
Timely
This software records all the time you utilize on different cases working noiselessly in the background. It keeps data on lawyers' activity in web and desktop. It lets legal professionals track mobile calls time too. This software is featured with applying AI algorithm that allows to maintain accuracy of timesheets for billing.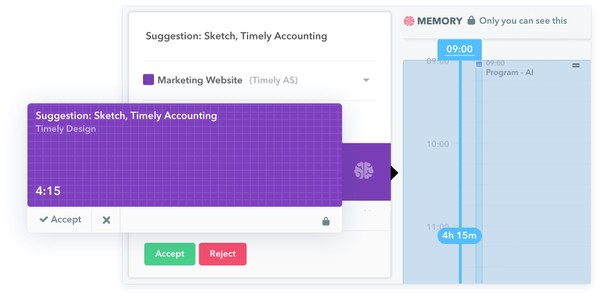 What makes it a good choice: Case dashboards have the option of recording and editing entries in real time for further reports generation. Lawyers can instantly share data with managers and clients while maintaining the same level of productivity. It lets clients get the transparent view of billable time records.
Pricing: Growth Plan on Timely costs $89 per month for a team of 5 users and activates capability of tracking for 50 projects.
eBillity  
It is a reliable timekeeping application designed to facilitate invoicing. Lawyers can track time from across any device, including on-the-go options. It has multi-timers, which is a game changer for law firms employees that have to juggle lots of legal tasks. For reaching absolute accountability, choose among various options (time cards, weekly timesheets).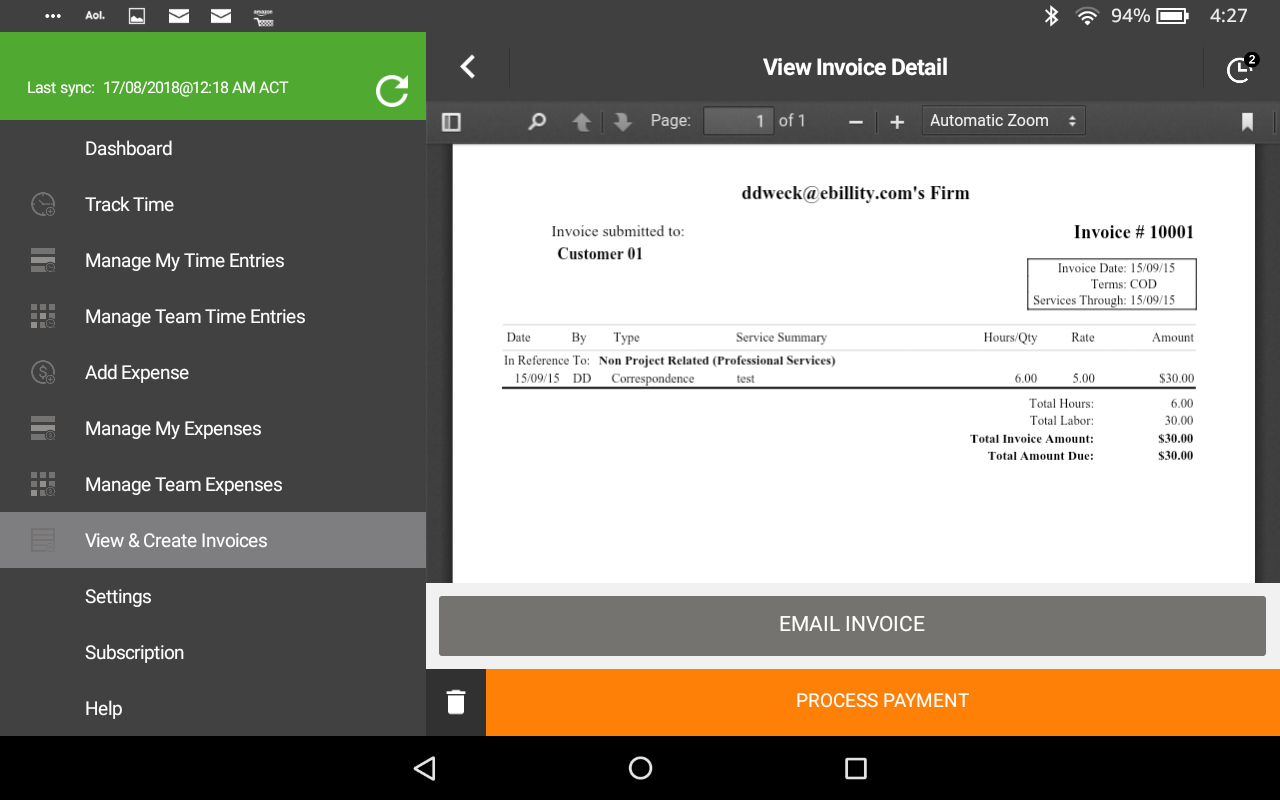 What makes it a good choice: It prevents legal professionals from feeling stuck and frustrated with manual tracking or fearful of losing detail in case they have to multitask. The 'champion' options are flexible mobile time tracking and 4-click invoicing.
Pricing: Monthly pay fee is $10 per user for time tracking including the option of applying multi-timers.
TIQ
TIQ automatically reviews what you do during the day. All activity is matched to specific clients and projects. For law firms that rely on billable hours for maintaining the generation of their income, it is vital that tracking is automated, performed in real time and supported with case management functionality.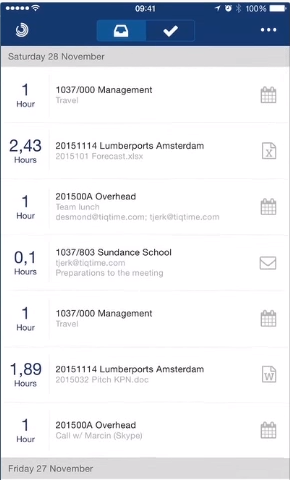 What makes it a good choice: All you need to do is swiping: right if you want to confirm the suggested booking and left if you do not plan to include the time entry into your daily report. Applying this tool means you get access to lots of handy options like editing the bookings, rounding duration for more efficient invoicing, and expending or reducing the descriptions.  
Pricing: Time tracking for 1 user will cost $20 on monthly basis.
Hubstaff
Time tracking software that automates work time recording removes pointless admin routine and enables instant access to accurate time records. With Hubstaff, lawyers focus on cases at hand as Hubstaff time tracker eliminates a danger of losing detail. Lawyers can easily navigate between clients and cases without feeling distracted.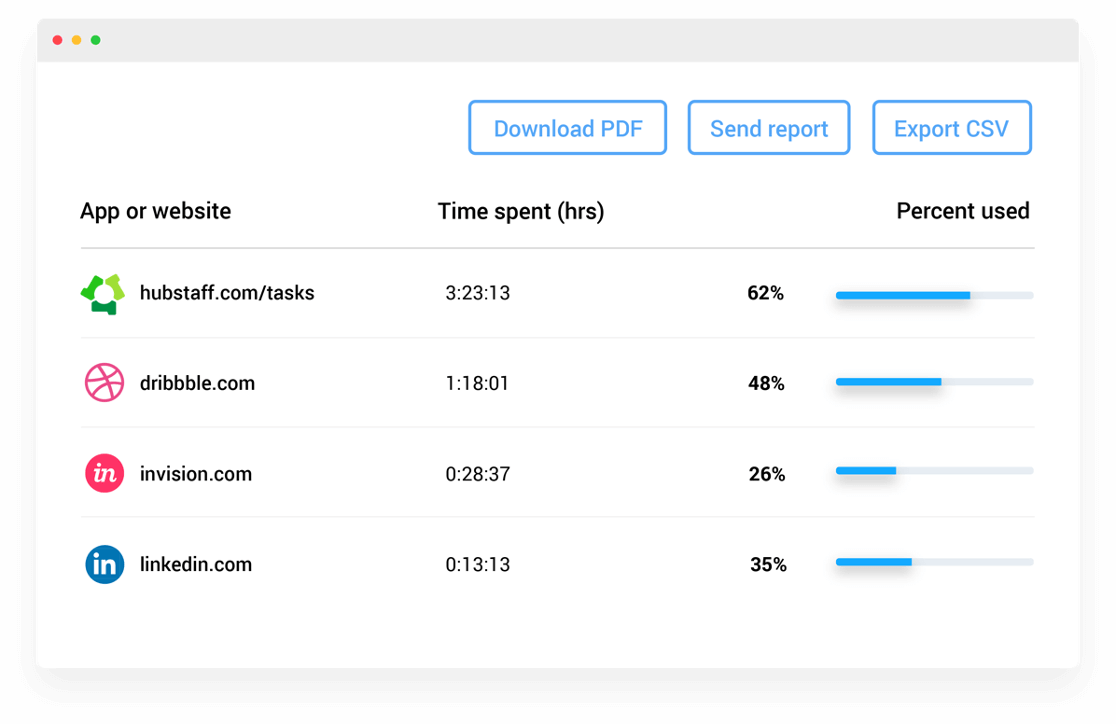 What makes it a good choice: Developers showed a great attention to addressing details (clients, cases, tasks, codes) that facilitate processing time tracking data within the billing process and reduce time consumption.
Pricing: It offers one free plan and two paid ones: on Basic Plan (starting with $5 per month) a user gets access to all the necessary features, and on Premium (starting with $10 per month) there is an addition of advanced options for getting in-depth look while monitoring the working process.
In conclusion
Though timekeeping in legal practice might look like tedious inescapable job, implementing digital time tracking solutions results in complete change of approach to time tracking both billable and non-billable hours.
With time trackers designed to satisfy the specific legal professionals' needs, law firms and their employees unlock a new level of business productivity by facilitating workflow and, thus, increase their revenue.