Why You Need Personal Time Tracking
Read on how personal productivity projects on business productivity and why a time tracker is the best solution for those who want to improve the quality of their life and make it more productive.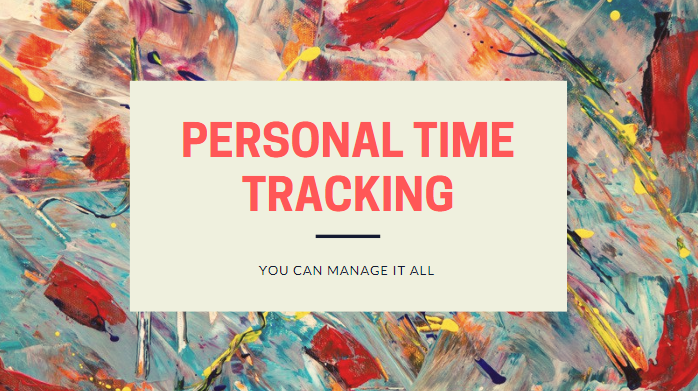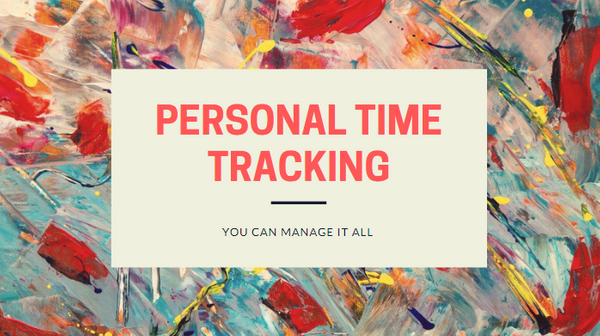 There is bad news: only today exists, and its chaotic nature can be scary.
But there is good news: the chaos (provided you have the right tools for personal time tracking) is easily organized, and 'today' (well, every day) may feel nice and normal.
If you construct your day around piling up to-do lists, then unmet deadlines and the fear of losing come as no surprise. It is frustrating, to say the least.
Moreover, it means that it might project on your business life. You work long hours robbing yourself of your personal time and end up feeling stuck.
But by implementing time tracking in your personal life you can change this situation once and for all.
Time is an asset, or as Benjamin Franklin coined it 'time is money', and it is fully applicable to your work. Extending this quote, the equivalents of personal time are happiness, quality and harmony.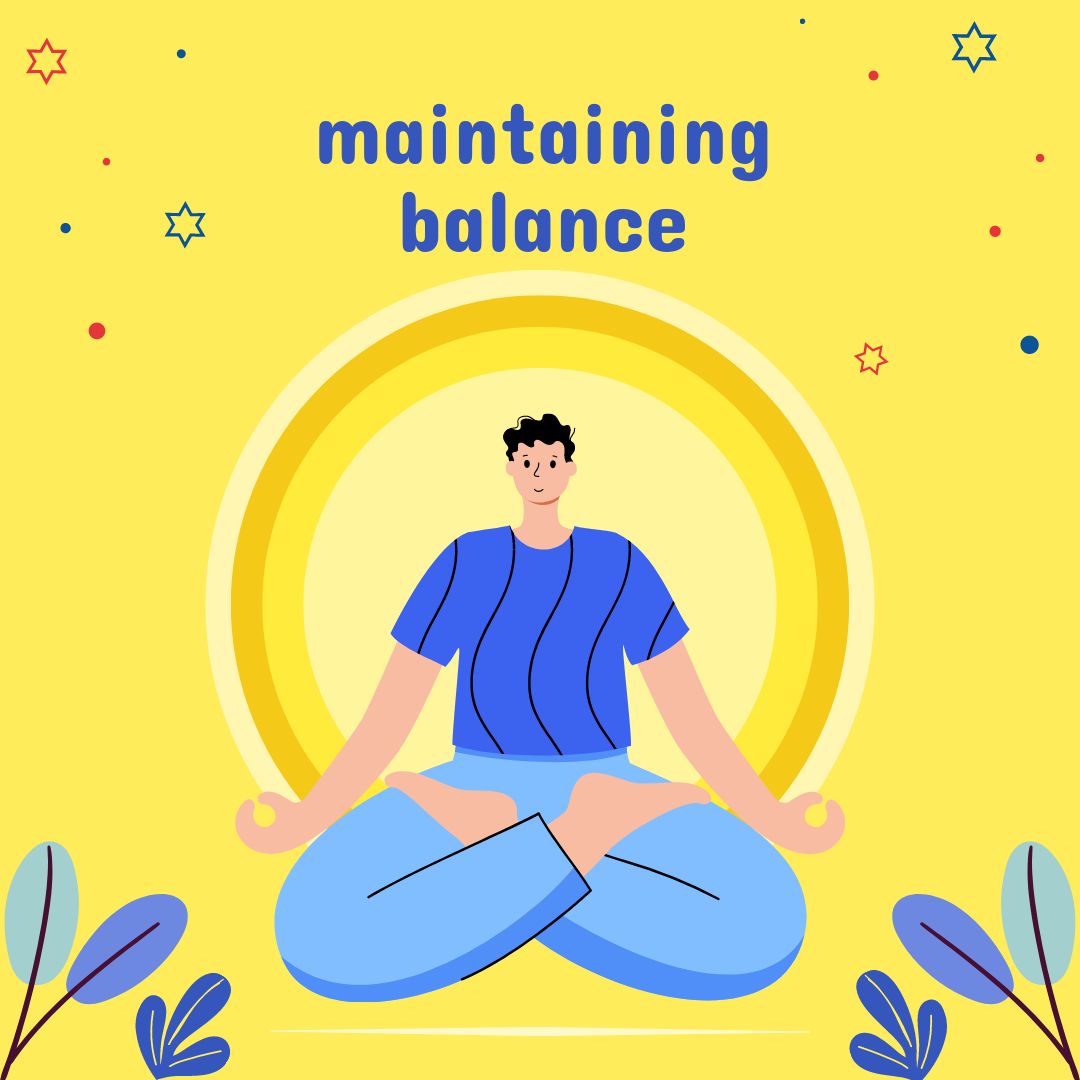 In the long run, these are the foundations that determine your overall work life satisfaction.
Being exposed to highly intensive daily routines, we are prone to burnout, which means that we need to take care of maintaining work life balance and keep personal time monitored for better understanding how we allocate 24 hours given to us daily.
A time tracker for personal use is a great time management solution working as software featured with lots of PRO/CONS options.
If you include personal time tracking into your routine, you will get the perfect practical tool
against distractions
against burnout
against procrastination
against time waste
against 'busyness'
for keeping work-life balance
for enhancing business productivity
for reaching peak performance  
for more awareness
for implementing personal goals
for applying lean thinking principle into your personal life
for setting priorities properly
for better engagement
for habit building.
Time management if cultivated as a habit determines the success of your business projects. The mechanism of time tracking with regard to habit-building works as a 3-stage program that you can try instantly: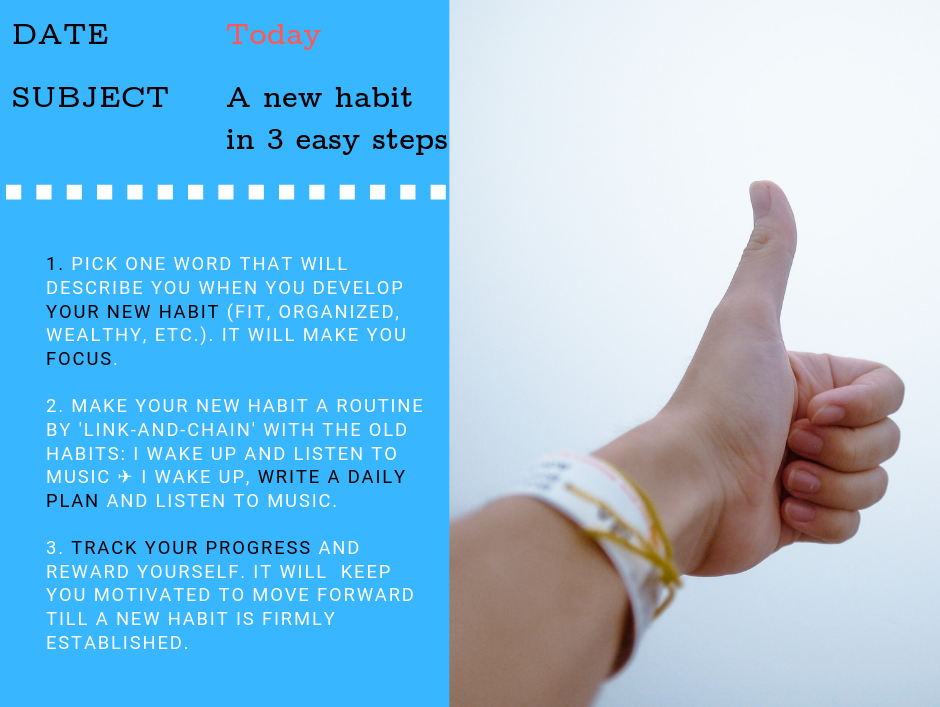 As you can see, while tracking your personal time you will be able to monitor your progress and identify the issues you need to address before they become challenges.    
Why tracking personal time works
Personal tracking helps create the structure of your environment. Your personal and business productivity is closely connected. Moreover, one determines the other. Therefore, tracking is a great way to manage better and improve the routine in terms of filling it with improved productivity.  
When you start tracking your personal time, you give it value and show consideration for your goals.  
Our 7 current favorites among time trackers for personal use are:
It works from the web and mobile, which means you track your time on-the-go.
It lets you start tracking with a single click, and its integrations (particularly, with scheduling and task management apps) make it mega appealing.
When tracking your personal time, you need a neat timeline so that you could see your day at a glance and a timer with an intuitive interface letting you launch time tracking with a start button. TMetric has it all.
Though TMetric best provides accurate work time calculations, you will easily manage to use it to track activities outside work. It will let you incorporate sports, hobbies, studies into your routine on the daily basis.
When you know the exact time metrics on activities you want to make your priorities, it will be much easier for you to plan and reach that magic work-life balance we all strive for.
Why do we love TMetric? Weekly reports you can generate in a click will be of great help when it comes to identifying whether your time works for your well-being or not.  
It enables tracking your time instantly. You get access to your data from any place. This kind of mobility makes a positive impact on your time management skills and lets you build a flexible daily routine around multi activities.
With Harvest, you will get a solution to the problem of 'how to find time for everything'. When you apply Harvest tracking for personal time you gain invaluable insights into your daily routine.  
Why do we love Harvest? When your online presence covers lots of hours on the daily basis you need a tool that would clearly show you what resources are must-haves and what apps are silent productivity killers and, thus, should be disregarded in the future.    
It is one of the leaders in the digital time tracking market. It offers a time tracking service for streamlining your business processes and enhancing your overall efficiency but it is equally applicable for tracking personal time as its feature set is ideally designed for monitoring the time you spend online.
If you need to find an efficient way to manage your personal time so that you could implement the famous rule 'work smarter instead of work harder', then you need to search no further.
Why do we love Hubstaff? Hubstaff, like TMetric, integrates with diverse task management tools for tracking time on any kind of online activity from your fav apps.
Using this software, you get the opportunity to organize your time so that it is efficiently allocated on tasks and sub-tasks, and you feel in control when utilizing it. It is a cloud-based tool, and you can use it across any device for instant access to the data you might need.
Overall, applying DueFocus you get all the benefits of a professional time tracker, which enables you to skyrocket your time management skills in projects related to your personal life.    
Why do we love DueFocus? It fights any distractions and lets you stick to your schedule. Now, feeling equally efficient on weekdays and weekends is easy.  
You can use it via mobile app or as a web app, by your choice. In any case, you will be able to track the duration of your activities (you can store the info by giving your activity a title).
With Timely for personal use, you get a reliable dedicated tool to keep track of any task. Applying the option of setting that particular task priority will help you maintain motivation for competing to read that book, listen to that podcast, write that essay you had been planning to for such a long time.
If you are a tracking expert, you will still be pleasantly surprised with how many other options this time tracker offers.
Why do we love Timely? It will show you what hours as well as what activities make your day most productive, and which things are holding you back. If you were searching for a personal productivity booster, it is time to try Timely.
Previously known as Tomatoid, this tracker is positioning itself as freelancers' best friend. Its interface is designed to be as simple as possible. Just basic time tracking and task scheduling.
It supports customizable Pomodoro timer settings. By changing the duration of tasks and breaks, you can fully concentrate on one task at a time and never lose track of the activity you want to engage with. It also enables coping with multi-tasks by entering different workspaces.
Why do we love Tasklog? Accessible both on iOS and Android, it is free for charities, students, teachers, and non-profits.
It is a straightforward time tracker that removes any hassle when it comes to calculations. Now you know perfectly well what you need to allocate as the work project, and how much time you have left for other activities.
Tick is an efficient assistant in keeping time accountable whether it is related to your project's profitability or the focus on making your online presence beneficial.  
Why do we love Tick? It gives you a new experience of 'visualizing' your productivity with generating reports on apps you used and the time you utilized. It improves your planning skills and turns you into a time management guru effortlessly.
Summary and The Key Points
Time tracking for personal use is the choice that will undoubtedly bring you the highest return on investments. Introducing time tracking into your life will make subtle but significant changes in your life by improving your time management skills.
Additionally, these investments are not of high cost as they would require a simple tool and no extra effort.
Tracking time for personal use will:
help you reach life work balance
facilitate control over anxiety
prevent burnout
enhance productivity
cultivate healthy habits.
Time tracking your personal time can be beneficial because knowing what activities you spend your time on results in increasing your efficiency and expertise, which projects on all the areas of your life.
To reach your peak performance, subscribe and get our best productivity tips directly to your inbox!