10 Mini Habits To Improve Your Time Management Instantly
The idea of doing more by taking less effort is always appealing. Since mini habits are easy to adopt, they can help greatly in building a winning time management strategy without fail.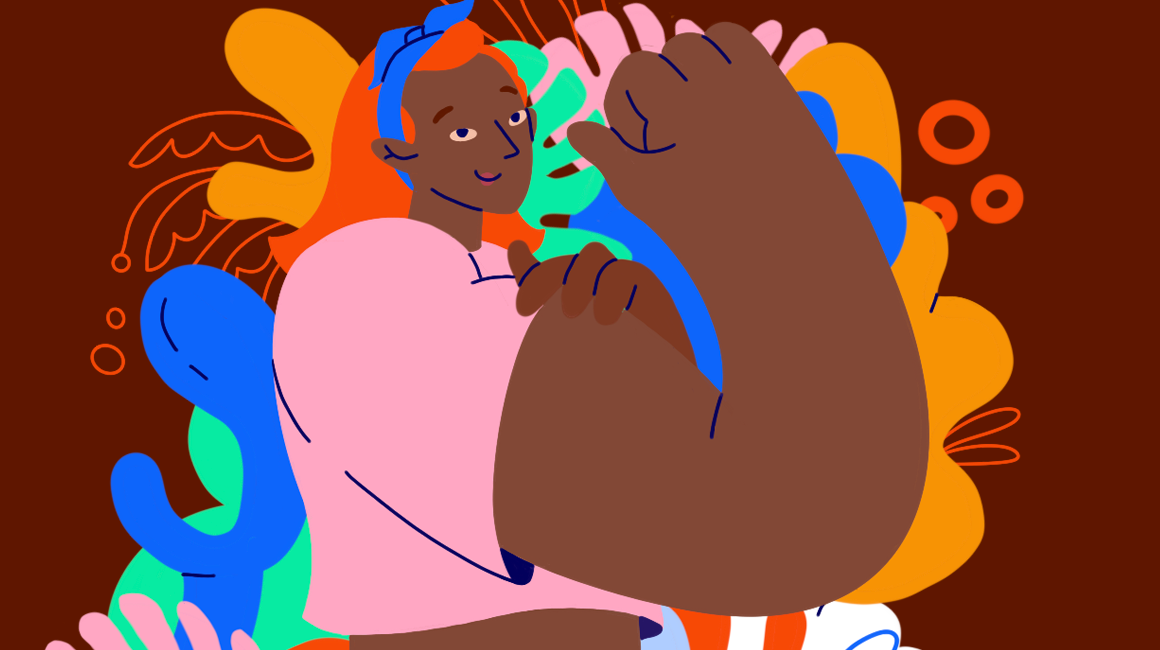 A mini habit is a small positive action that does not require any outer resources or huge willpower to build in a daily routine.  
Why habits are important? They are building blocks not only of our lifestyle but in most cases they are great predictors of our failures and accomplishments.
While habit building can be hard and energy consuming, cultivating mini habits like waking up without an alarm clock, having sugar free diet for a day, or staying hydrated will not take time. Going mini saves you from a harmful extreme "Do something big or don't do it at all".
Training your 'habit building muscles' can be a first step in reevaluation of priorities and building a strategy for reaching bigger goals.
James Clear's discovery of the four-step pattern of habit development implies that we cultivate habits gradually but, in the long run, there is no doubt that good habits and good time management often overlap.
The explanation of how mini habits maximize your productivity can be applied to the mechanism of developing mini habits for time management improvement.
Below, there are 10 mini habits that take less than a minute to build but show the greatest impact on time management. As a side note, it is crucial that you both develop new habits and connect them in an organized routine, which leads to more productive outcomes.
Mini Habits Daily Dose  
Avoid Choice Overload
Pro Tip ✨: Make it a habit not to overuse your time when you come across long menus either it is a menu in a restaurant or the situation of choice among lots of similar options. Focus not on how many you can choose but rather how much time you want to spend on the choice.  
How It Improves Your Time Management ⏰🎁: Making a time-bound decision can surprisingly make a positive impact on outcomes and surely improve your time management.
Visualize The Workflow
Pro Tip ✨: It is a silver bullet for preventing procrastination or having to live a 'reactive' day when you follow other people's plans rather than preset plan of yours.
If you have a project at hand, especially a big or complex one, create the list of tasks and build them in a sequence. With enough practice, it can become your life-changing habit.
How It Improves Your Time Management ⏰🎁: It will make you a silo-free thinker. And in case you feel like stepping from mini to 'maxi' level, you can try Kanban board principles.
Doing minimum is doing enough
Pro Tip ✨: Similarly to MVP in software development standing for 'minimal viable product', try to adopt the same strategy to evaluating your day by 'MVD unit' as a 'minimal viable day'. Take a break for asking yourself 'Did I achieve a minimum?'
Incorporating this simple self assessment technique in your daily routine brings clarity, helps stay flexible and assists in reevaluation of personal priorities. In lots of cases, reaching a minimum can be enough.
How It Improves Your Time Management ⏰🎁: If you master the skill of accomplishing the minimum, you will keep motivated and empower yourself with less stress.  
Idea Catcher
Pro Tip ✨: Make a habit of writing down an idea once you have it. The ideas can be brilliant or dumb but in either case they are often fleeting. But if you get it down, you can come back to it easily.
How It Improves Your Time Management ⏰🎁: Maybe you will discard half of what you wrote but keeping your ideas in phone notes or by using pen and paper will not take any time, and can be a source of your inspiration later on.
When In Doubt, Just Pause
Pro Tip ✨: When in doubt, simply respond with 'Let me think about that'. Furthermore, stretch this mini habit to a new level and make a pause every hour to unplug.
Making a short break and doing nothing for a minute or two is a great art. This shift from speeding up your day to slowing it down deliberately might be less consequential than we fear.
How It Improves Your Time Management ⏰: Making a pause is the best way to replenish your energy and align time management needs with your current mood and tasks.
Golden Rule Of Conversations
Pro Tip ✨: If you have made your point, stop talking.
How It Improves Your Time Management ⏰: It is a mini habit that brings tons of good by 'decluttering' the conversations of unnecessary arguments and frustration while saving you time on building more effective communication.
Kind Self-Reminder
Pro Tip ✨: When you are having a day that goes against your plans or desires remind yourself that there are no bad days, only good days and character-building ones. Make it a habit to stop and do some simple breathing exercises before switching between tasks, especially on days that are not as smooth as we would like them to be.
How It Improves Your Time Management ⏰: Acting under the terms of uncertainty means that at present there is no one-fits-all-days time management strategy. We simply  navigate a ship in extremely volatile waters, which requires reducing negativity and prioritizing self-care. Otherwise, it will create too much of time pressure.    
Start Your Workday With 'Start Tracking' Button
Pro Tip ✨: If you outsource work time calculations, you will save tons of time and energy on mundane tasks.
How It Improves Your Time Management ⏰: Work-related metrics cannot define how happy or meaningful your life is, but using a reliable work time tracker can be that very habit that does help in keeping borders on work and life unblurred.  
2 Minute Rule
Pro Tip ✨: If something requires less than 2 minutes of doing, do it at once and remove it off your mental checklist. Otherwise, despite an insignificance of the task, it can slow your down.
How It Improves Your Time Management ⏰🎁: Following this simple rule will help you not 'fall a victim' of the Zeigarnik effect that implies we keep unfinished tasks more memorable than ones that we had completed.
When Refusing Brings Rewards
Pro Tip ✨: Removing processed food from your menu and substituting it with fresh fruit and vegetables translates into a big plus both for your health and time management.
How It Improves Your Time Management ⏰: Optimizing your diet brings benefits to physical and mental wellbeing. Making a salad is zero-effort while having all the advantages of supplying you not only with essential nutrients but with energy as well.
---
To heighten awareness of the many opportunities for adjustment in post pandemic, practice mini habits first and then step up and try habit building step by step.
Completing this list of beneficial mini habits, we should also mention one habit NOT worth cultivating. It is a habit of waiting. Staying present is essential so why not try these mini habits right now?
---
In pandemic, most of us had to adjust to uncomfortable circumstances of distorted time and upset plans. Technological solutions proved to help us not only save energy and efforts on lots of mundane tasks but assist in building new habits for better time management.
7 Top Tools For Habit Building
Below, we recommend apps that give you a better target when it comes to searching for habit building strategies and have functionality enabling a considerable time management improvement.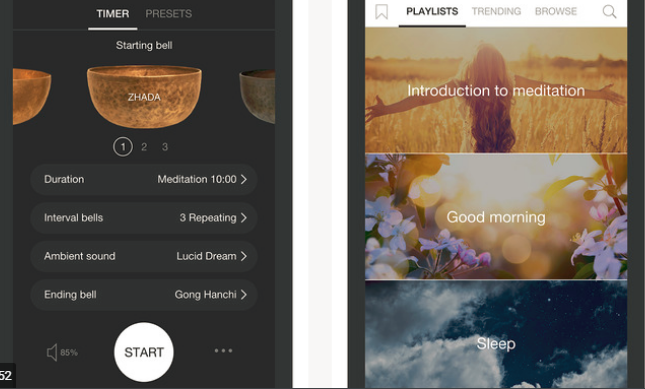 To trust the strategy, you need to understand its basics. Breathing is basic that we often underestimate. Being stressed out became the sign of being busy and productive. Ironically, we needed a pandemic to be vocal about insufficiency of time metrics for evaluating productivity.
Insight Timer is ideal for reducing anxiety around time metrics, practicing focused vision and mastering meditation techniques and prevention of burnout.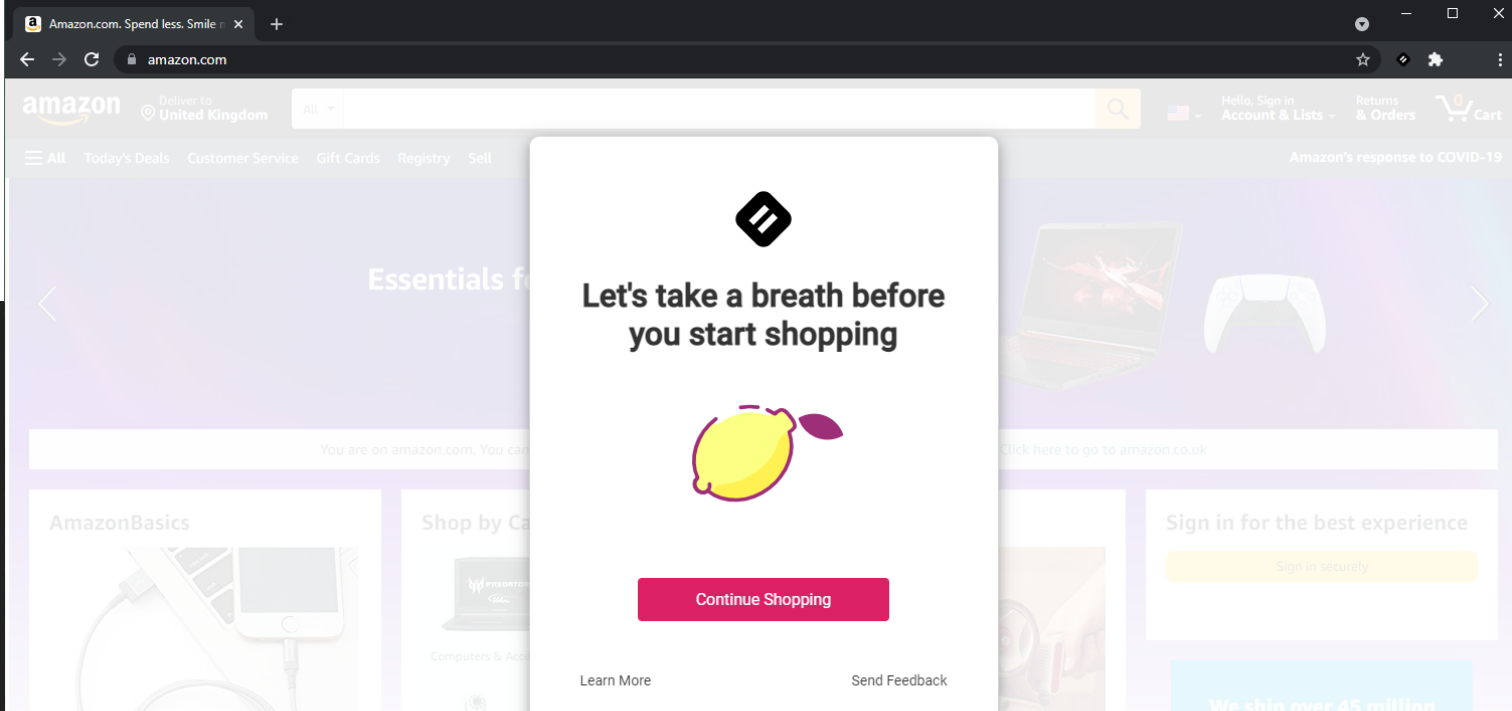 This  extension blocks sites for 30 seconds when you start to shop online. A short break taking in time can make wonders. With Pause, you can learn how to control your digital spending timewise and moneywise. This is a simple and elegant solution for enabling healthy online shopping habits.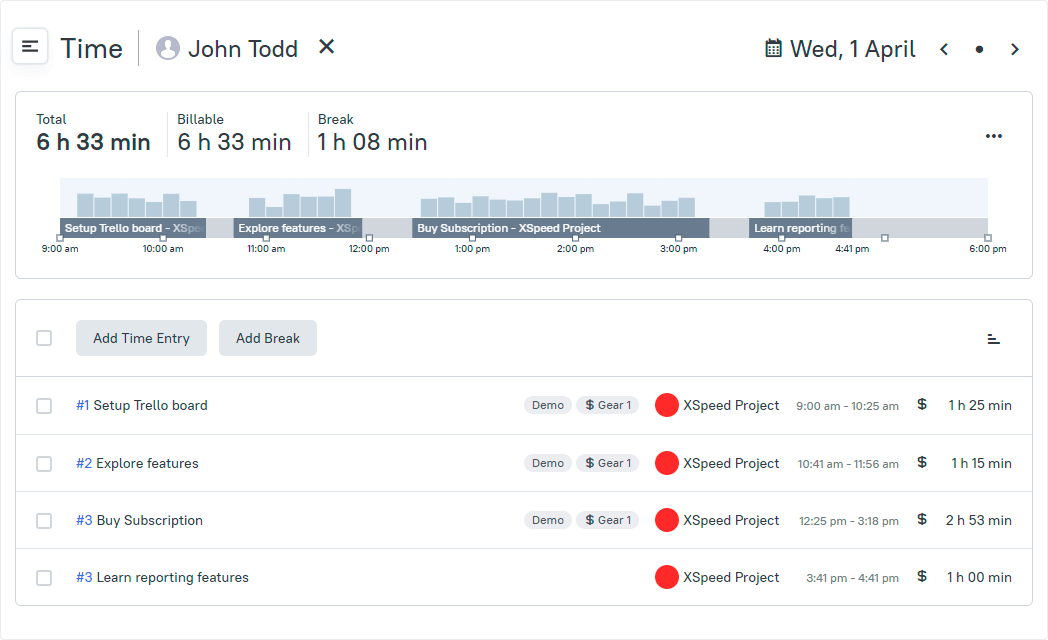 TMetric time tracker helps maintain all administrative necessities neatly organized in one workspace while providing instant access to historical time tracking data.
Diverse reporting functionality helps in delivering a deep analysis of time management habits. Aside from delivering accurate work time calculations, TMetric enables employees to request paid time off without losing time on texts and emails.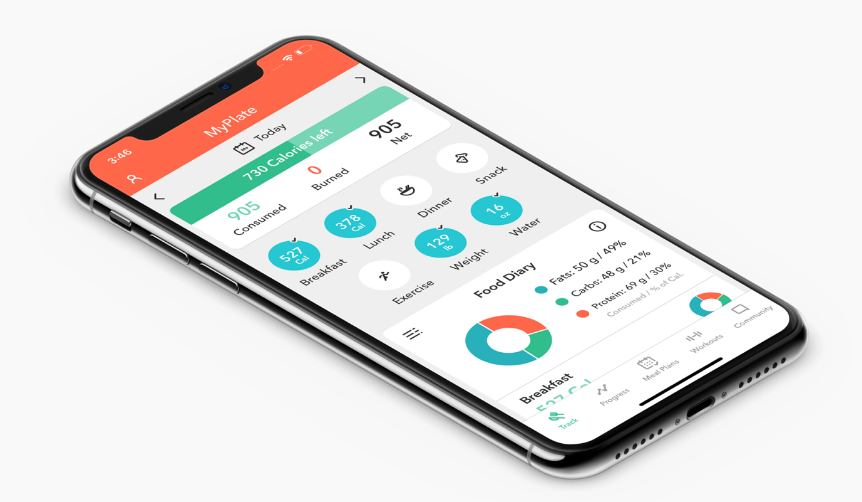 This app has plenty of free features that are invaluable in mastering the art of self care. In addition to targeted nutrition tracking, it delivers workout programs in light and dark mode, syncs with Apple Watch and optimizes your daily routine without fail.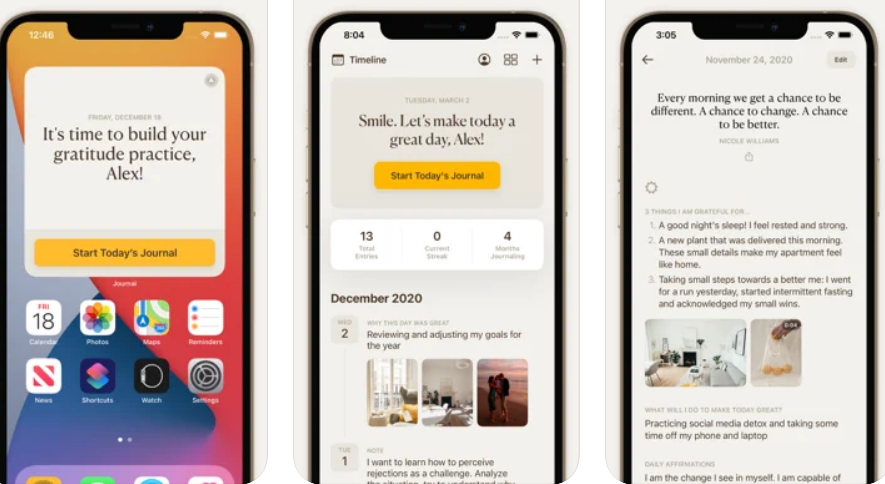 Among lots of journaling apps, The 5 Minute Journal certainly stands out: it promotes the ideas of positive psychology and promises to make you happier and more resilient in just 5 minutes a day.
The app has a guided gratitude journaling format that helps you place, arrange, organize and make your ideas and feelings clear.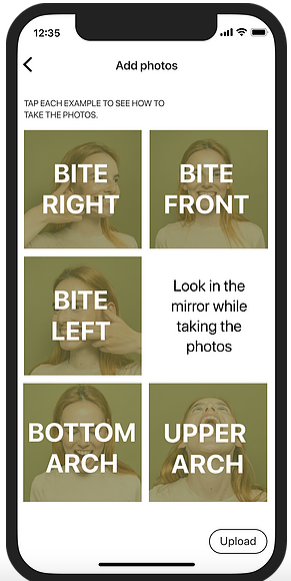 To practice preventive techniques is probably one of the most rewarding habits. Save time on the visit to a dentist and check your dental health instantly with this app. It tracks you dental health and signals when you need to consult a professional and get dental issues solved.
This innovative app ideally suits those who care about their dental wellness.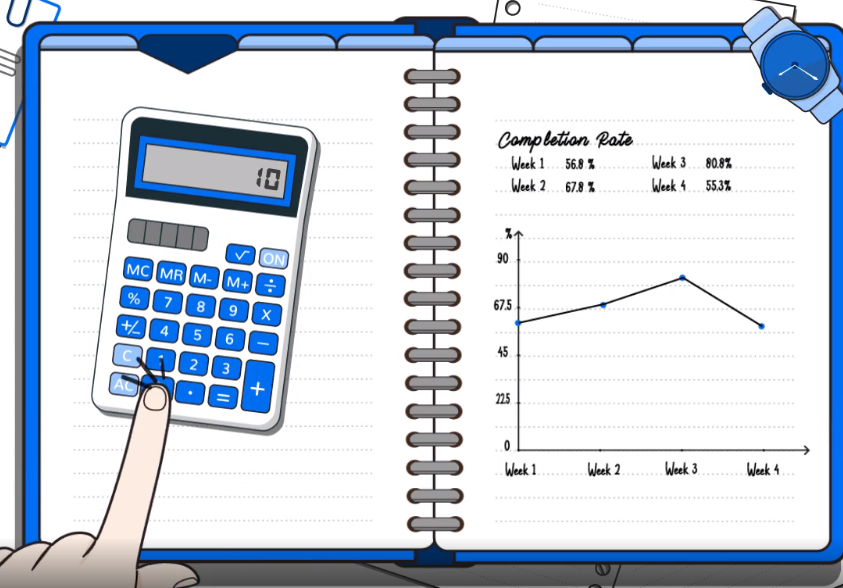 This best seller app helps put together all the desirable habits and build them around your daily routines. Furthermore, it delivers the view of your habit development by generating detailed weekly and monthly reports.
Conclusion 🖐🏽🏁
With the shift to remote that allowed rethinking the work modes and ignited lots of experiments starting with 4 day work week and fully digital collaboration to building hybrid workplaces, we have a unique chance to decide what pre-pandemic habits will be history and develop anew the time investment habits that we discuss above.
It's amazing how a little daily progress with the implementation of mini habits adds up in successful accomplishment of big goals. Through the transition to new habits, there are no compromises on having the high quality time whether it regards finding a sense of purpose at work or in life.