8 Key Customer Service Productivity Metrics
What metrics of measuring customer service performance do you need to know to enable you to reach consumers with the best results in terms of quality and engagement? Read on to find out what 8 factors make the biggest impact and qualify as reliable customer support productivity metrics.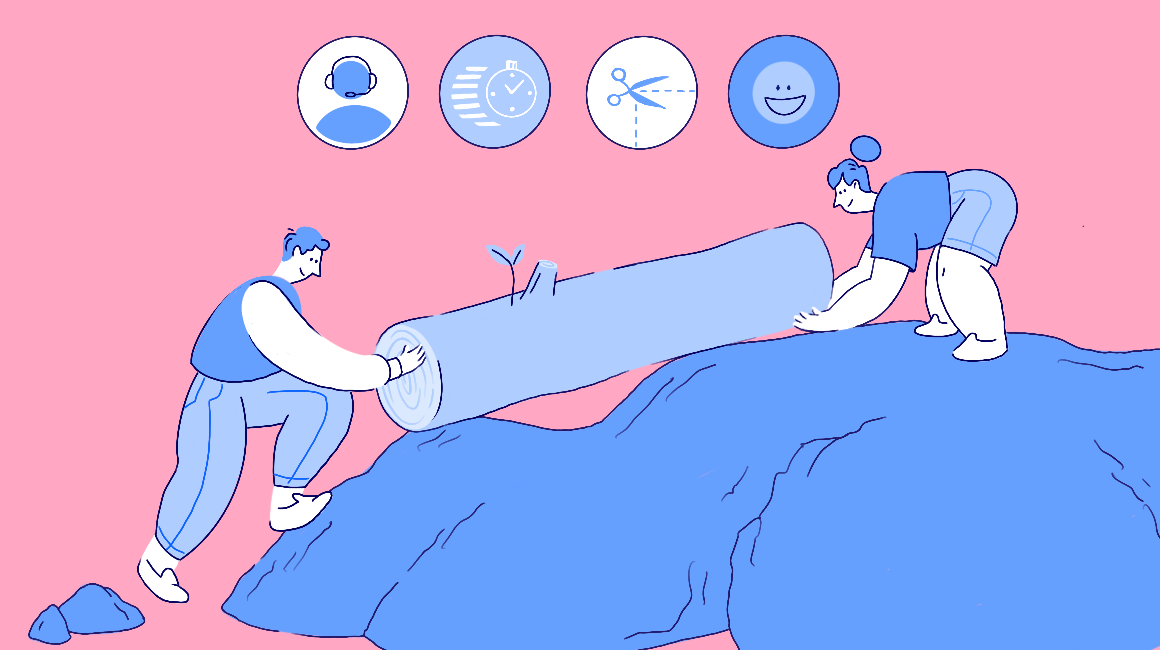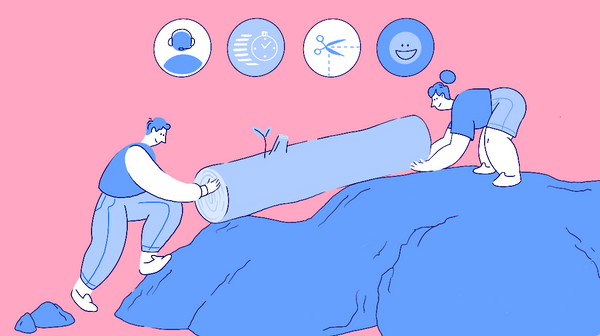 There is a chance that as a customer, you've probably had less than pleasant experiences with the customer support representatives in the past. After juggling through the customer support IVR , you were either put on hold for too long or had to deal with rude customer agent behavior coupled with a lack of patience.
This is a common practice among customers who aren't satisfied with the received support. In fact, after a single negative customer service experience, a whopping 51% of customers won't come back to that company ever again.
But there's more to it — 42% of customers from the same study confessed that they would be willing to post a negative online review about the organization after an unsatisfactory experience.
As a business owner, you can't afford to lose your customers because of poor customer service. There's just too much at stake. Here's where tracking the performance of your customer service team can help prevent that from happening.
Just like KPI helps measure whether an employee is meeting the set objectives, customer service productivity metrics reveal:
how satisfied your customers remain after interacting with your customer support team members
how effectively you can engage with existing customers
how likely is the chance of recommending your business to potential customers.
Not sure what indicators to put into practice? Keep on reading.
#1 Net Promoter Score (NPS)
The most straightforward method of finding out whether you can count on the customer to promote your business is to measure the NPS.
Send out a survey question like 'How likely are you to recommend X product/company to your friend?'.
The answer will tell you everything you need to know.
On Point: If the customer gave a score of 9 or 10 on a scale of 1 to 10, she is the Promoter (loyal). If she gave a score of 7 or 8, she can be categorized as Passive (satisfied but not wowed). A score lower than 7 indicates that she is a Detractor and is very unlikely to engage in positive word of mouth about your business.
#2 First Response Time
First impressions matter in customer service too. If your customer service reps take too long to respond — especially to a new customer — there's a good chance she will switch to the company that values the time of their customers.
An ineffective response, according to 33% of consumers from a Nielsen-McKinsey study, is still better than no response.
On Point: The First Response Time metric does exactly that — it calculates the amount of time between the customer request and company response. The longer it is, the poorer the quality of the customer service is. Overall, to resolve the issues pertaining to time calculations, billable hours tracking in a free time tracker comes as a solution.
The rule of thumb is the following:
Phone: 3-5 minutes
Social media: 1 hour
Emails and online forms: 24 hours
Live Chat: instant
#3 Average Resolution Time (ART)
Beyond quick first replies, the average times it takes to solve a customer issue sits high on the list of productivity metrics to incorporate. It shows how efficient customer service agents are with their help and directly affects the Net Promoter Score rate, too.
To calculate the Average Resolution Time, take the total time spent solving customer requests during a certain time period and divide it by the number of them solved in the same period. That is, if it took the customer service team 560 minutes to resolve 112 issues, the ART accounts for 5 minutes.
On Point: Keep track of this number so that if it happens to go up, you'll know that you need to check if it's the fault of the technical team or it's your service staff that needs to be coached on solving complex customer queries faster.
#4 Ticket Volume & Ticket Backlog
Monitoring the number of tickets (queries) you get during a specific time period is crucial for evenly distributing the workload among your customer service reps. It helps you to track what days of the week are the busiest and determine whether there's a need for more staff.
When keeping a close eye on the number of queries your customer service agents get, you'll notice that some don't get resolved at all. These queries are classified as Ticket Backlog and are meant to be kept at a minimum.
On Point: Finding a balance between the number of tickets your customer service staff gets and the tickets that get addressed is key to ensuring that every customer gets the help they need.
❗🤑❗
Automate work time calculations with 10% off the regular price on TMetric
Coupon code BLOG10WZKX
Apply coupon code
#5 Customer Satisfaction Score (CSS)
Similar to NPS, the Customer Satisfaction Score measures how satisfied the customers are with the provided service or a product. This is one of the most common indicators used across industries that gives the company a good idea about the level of satisfaction a customer receives after doing business with the said brand.
The CSS is often designed in the form of a survey that's sent out to every customer to rate his experience with the company. The survey is templated to fit the occasion and is easy to use when tracking the performance of your customer service team.
On Point: Below is an example of a Customer Satisfaction Survey that Survey Monkey uses to get feedback from their customers.
As the image sourced from Survey Monkey shows:
#6 Preferred Communication Channel
The often underrated customer service productivity metric that inherently affects every organization is the Preferred Communication Channel. It's self-explanatory — when you know how your customer likes to be contacted, it becomes less of a guessing game and more of a strategized outreach.
An eConsultancy research found that US customers prefer phone support equally as much as email support (61% vs. 60%) and Live Chat support (57%), and would much rather use an online knowledge base than 'click-to-call' automation (51% vs. 34%).
On Point: Don't get it twisted — the above statistics don't dictate the general practice. Depending on the nature of your business, your customers might prefer a social media reply over a phone call. This is why you should allocate a sufficient number of customer support staff to each channel before concluding which ones work best and which ones can be ditched.
#7 Customer Retention Rate
A Harvard Business Review states that "acquiring a new customer is anywhere from 5 to 25 times more expensive than retaining an existing one." It rings true no matter what industry you're in. And the best way to ensure your old customers stay around is to provide them with exceptional customer service support.
On Point: Businesses with low customer retention rates haven't cracked the code of exemplary customer service. But this doesn't have to be you. Allow new users to sign up and make the purchase in under a few minutes, offer your occasional customers educational blog posts and discounts, and ask for the occasional feedback of customers that are loyal to you.
#8 Customer Churn Rate
Sometimes — even when all the metrics show that your customer is satisfied with the purchase — she still leaves. This can be frustrating and also, in many cases, hard to predict. But you can still make the most of those who decided to no longer use your services or products by adopting a Customer Churn Rate.
Determine what could be the reason she left and start measuring those indicators on a monthly basis. Test out a couple and see what sticks.
On Point: An example of someone who could potentially churn is a customer with a shift in her shopping behavior. If she's giving a lower NPS score than she did the last time, it's a sign that she could stop engaging with your company altogether. A good solution here would be to find the optimal way of getting real-time feedback from her.    
To Sum Up
You can't improve the customer experience your support team provides without knowing all the ins and outs of it. And the easiest way to be always in the know is to have a well-functioning set of customer service productivity metrics in place.
Then, and only then, once you're aware of the strengths and the weaknesses of your customer service, you can start making calculated tweaks to the metrics that don't show the desired results and improve the overall customer support your company offers.  
About the Author
Mikkel Andreassen is passionate about customer experience in every color of the beautiful customer engagement spectrum. He loves building great connections with his customers, which often lead to meaningful friendships that last a lifetime and inspire his work. Driven by the genuine belief that CX is the pivotal force that drives a successful business, he is currently at the helm of Dixa 's customer experience strategy.