Discover the World-Class DEX Management Solutions for Your Organization
DEX Management Software is an advanced tool that helps manage the workforce effectively. From scheduling to payroll and everything in between, this software provides a comprehensive solution for businesses of all sizes. Learn more about its features and benefits here.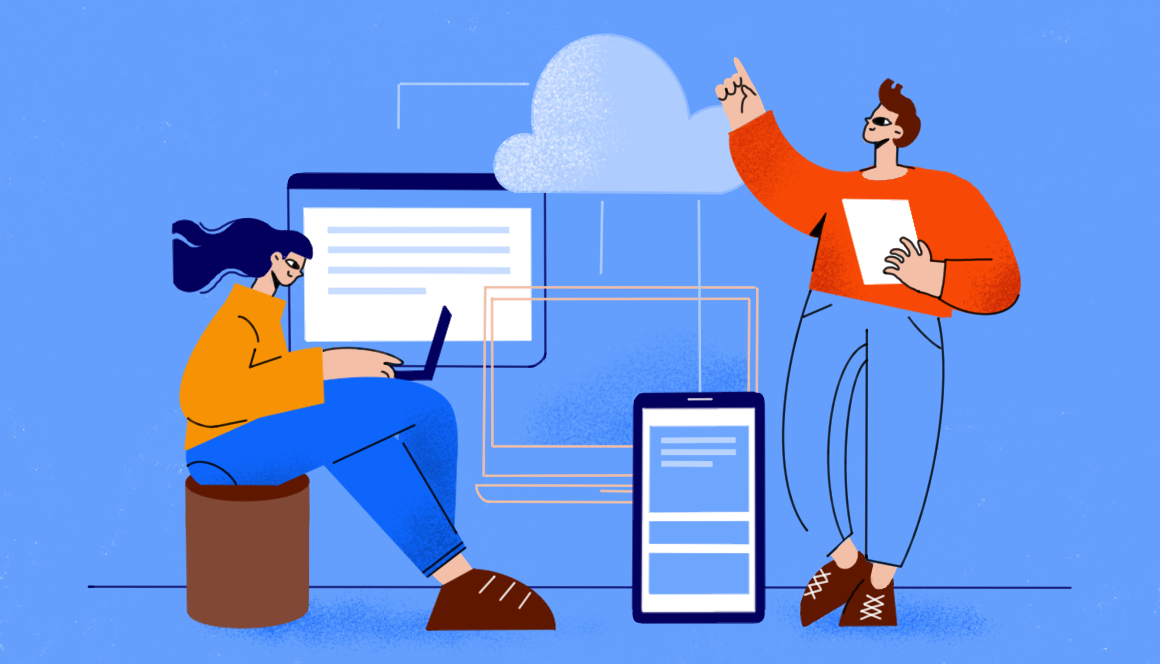 DEX Management Software is like a professional chef in a kitchen – it makes sure that all of the ingredients are in the right place at the right time.
The quality of the daily interactions between a workforce and the technology they use for their tasks is called DEX.

Digital Employee Experience (DEX) Management Software is a powerful tool that helps organizations manage their employee experience.
Essentially, it covers all elements of digital experiences, from the user interface to the performance of the technology. DEX software allows employers to:
collect
analyze
store data related to the employee experience.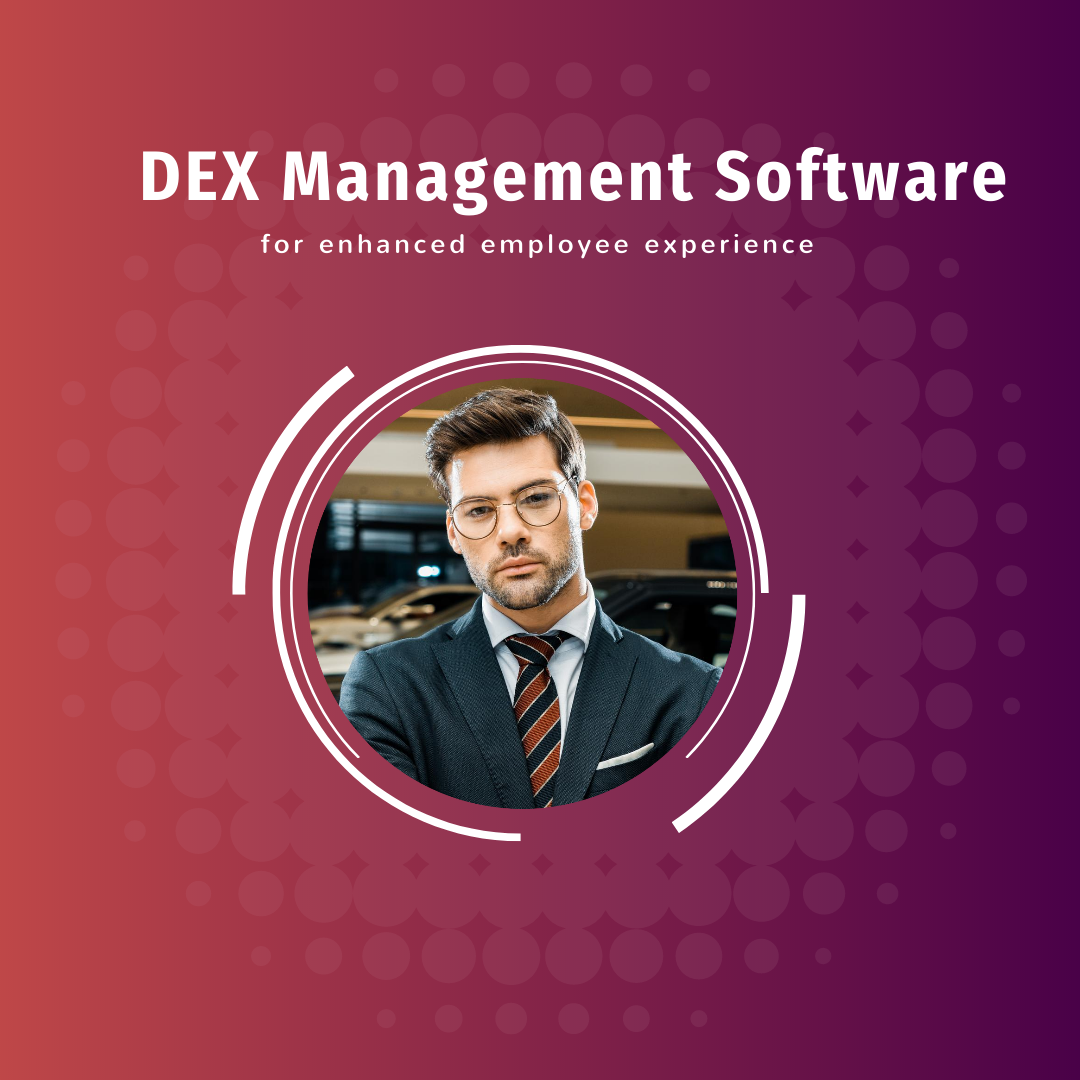 With DEX management software, employers can gain insight into trends in their workforce and identify areas for improvement.
It also provides an easy way for managers:
to monitor employees' progress over time
to create customized reports on each team member's performance.
Bottom Line: DEX (Digital Employee Experience) management software is designed to track, assess, and improve employees' technology experience.
DEX is a measure of how technology increases or restricts an employee's ability to work with proficiency and productivity.
When DEX is a priority for companies, it can result in a more productive and involved workforce and a positive workplace environment that emphasizes employees' wellbeing.
Reduction of administrative costs associated with manual data entry
Improvement of communication between different departments
Ensuring compliance with labor laws
Insights into how companies can better support their employees' professional development goals.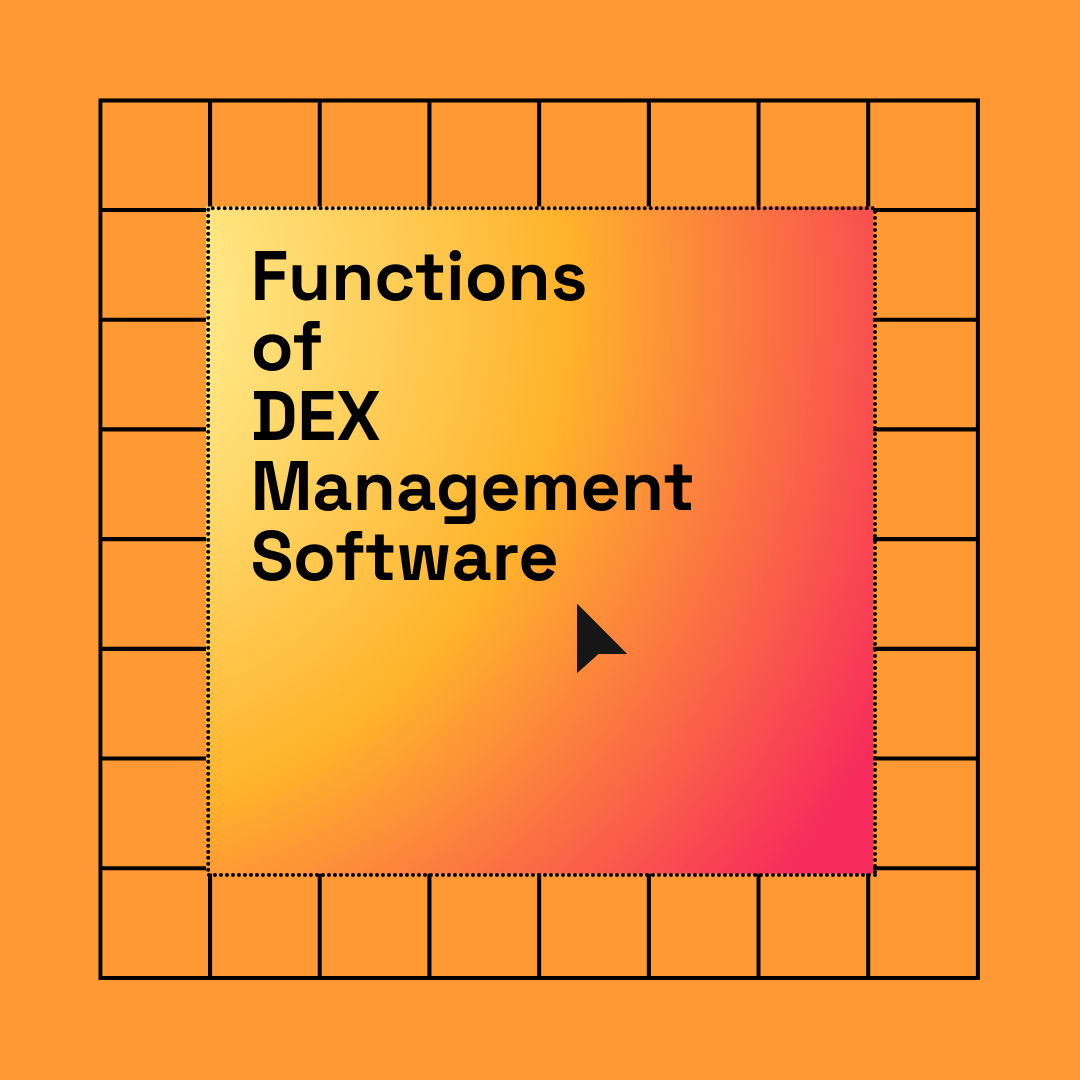 DEX management tools are designed to help companies improve the employee experience by:
aggregating usage and performance data
analyzing it
providing actionable insights.
It complements application performance monitoring (APM) software, which helps DevOps teams and software vendors improve the performance of customer-facing applications.
It is delivered as a SaaS application or on-premise deployment
It is accessible from anywhere
It can be used by any audience, from IT admins to help desk employees
It can scale to meet the requirements of any size environment.
Data Collection and Analysis
DEX management software provides a comprehensive platform for collecting employee data from various sources (surveys, interviews, feedback forms, etc.).
This allows employers to get an overview of their workforce activities without having to rely on manual entry of data or guesswork.
The software can also provide powerful analysis features that allow organizations to quickly identify patterns in the collected data.
It can surface trends related to performance metrics like productivity or job satisfaction ratings.
Businesses can also use the software's predictive analytics capabilities to detect changes in employee behavior before they become issues.
Creating Custom Reports
DEX management software enables employers to create detailed reports based on their collected data.
These reports can be tailored according to each organization's needs, allowing them to accurately measure progress towards goals such as improving retention rates or increasing customer loyalty scores.
These reports are stored securely within the system so they are accessible whenever needed while staying up-to-date with any new information added by employees or managers over time.
Employee Management and Automation
By using DEX management tools, employers have access to a wide range of tools designed specifically for managing employees more effectively.
Businesses can benefit from automation features like automated scheduling and task tracking which removes the need to manually manage attendance records or update employee contact info.
DEX management provides HR departments with increased insight into the performance of teams regarding established objectives, enabling them to pinpoint areas for improvement and achieve better overall results.
HR Task Management
As an integral part of human resource operations; DEX Management Software makes it easier for HR departments to manage core functions.
They use it for onboarding new hires and conducting training sessions online through its robust task management feature set deploying templates and customizable workflows along with real-time notifications when milestones have been reached.
This feature also ensures compliance with state/federal laws regarding workplace safety regulations.
Comparing DEX Management Software is an important step in finding the right solution for your organization.
When looking at features, you should consider how each software platform meets the needs of your specific business.
Examples of the questions to ask:
Does it have automated onboarding and scheduling capabilities?
Does it provide real-time analytics tools and goal setting capabilities?
How often is it releasing updates to keep up with changing industry standards?
Are there available support services such as tutorials or online helpdesks that can provide assistance when needed?
Additionally, pricing comparison is essential to ensure that you're getting the best value for money from the chosen software.
It's also important to read customer reviews to get a better understanding of how different solutions are being used by other businesses.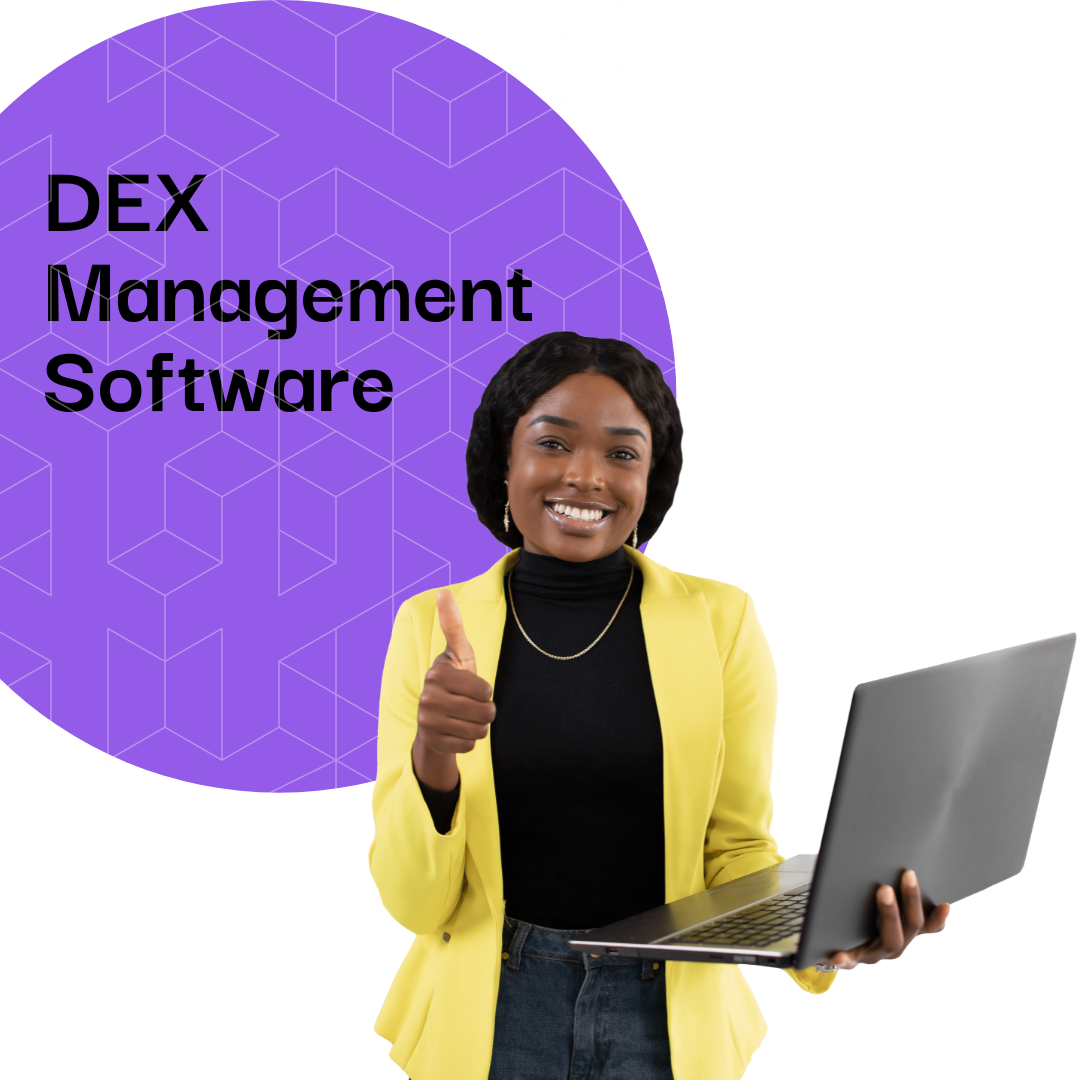 Bamboo HR: The all-in-one solution for managing your workforce with ease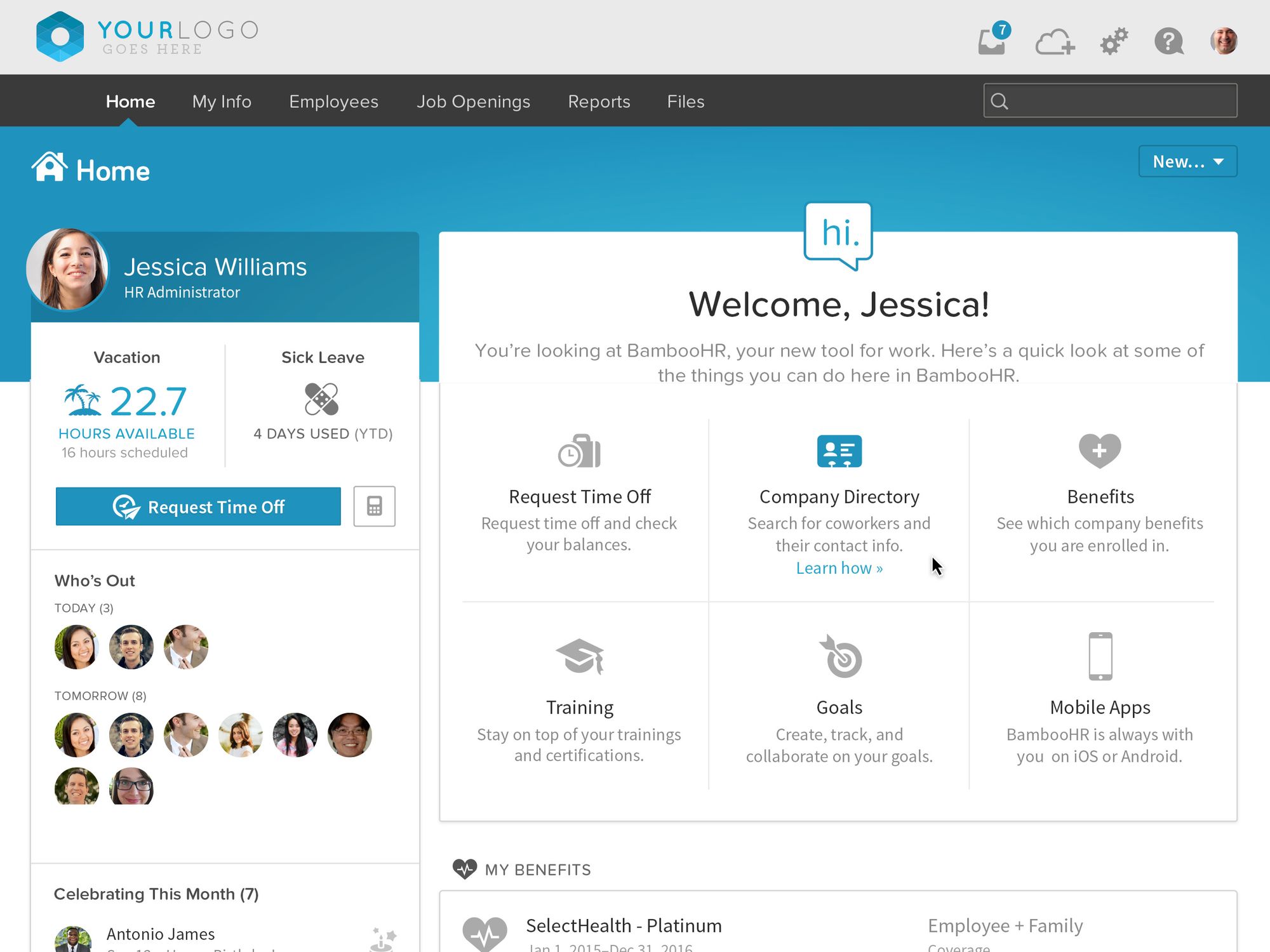 Bamboo HR is a comprehensive DEX management solution designed to help businesses manage employee information and track performance.
Its key features make Bamboo HR a must-have for small- to mid-sized businesses.
Secure cloud-based system
Bamboo HR provides a cloud-based system that is perfect for securing and storing sensitive employee data (contact details, job descriptions, payroll records and more).
Automated onboarding processes
The software comes equipped with automated onboarding processes that simplify the new-hire experience for both employers and employees. Thus, businesses can streamline the onboarding process and considerably save the amount of time and resources.
Real-time analytics
Bamboo HR offers real-time analytics tools to measure the progress of work. This feature allows managers to easily track employee performance without having to manually enter data or perform guesswork when it comes to understanding trends and behavior patterns within their workforce.
Goal setting capabilities
With Bamboo HR, businesses can both set goals and track progress till project completion. This feature enables organizations to align employee performance with company objectives, which keeps the workforce productive and engaged.
Reporting functions
Bamboo HR provides reporting functions for generating reports on employee performance, onboarding progress, etc. These reports are important for making well-informed decisions and taking necessary actions when needed.
Intuitive user interface
Bamboo HR offers an intuitive user interface to access vital employee data instantly. The software's user-friendly design ensures that businesses can maximize the benefits of the platform without having to invest a lot of time and resources into training.
🪙On the Essential Plan, it is $5.25 monthly
Workday: Simplifies your HR processes and empowers your employees
Workday is an all-inclusive DEX management software fitting larger businesses with complex needs. Its key features make Workday a top choice across any industry.
All-in-one platform
Workday combines HR functionality and payroll processing into one platform. This empowers businesses to manage every aspect of their workforce from the same place and simplifies diverse employee base management.
Robust analytics feature set
Workday's analytics feature set is robust and provides employers with deep insights into areas like engagement levels and turnover rates over time. With this feature, businesses can identify trends and patterns that help them make informed decisions about their workforce.
Customizable dashboards
Workday's customizable dashboards allow users to easily monitor trends related to specific metrics or goals. This feature enables organizations to monitor performance and catch issues before they escalate.
Scalable platform
Workday is a scalable platform that can grow with the needs of the business. As organizations expand and evolve, they can add new modules to the platform to support their changing workforce management needs.
Mobile access
Workday offers mobile access, allowing employees to access HR information and perform tasks on the go. This feature guarantees that employees have easy and quick access to the information they require, whenever they need it.
User-friendly interface
Workday boasts a straightforward interface that facilitates easy navigation for locating information and executing tasks stress-free. This feature reduces the learning curve and increases adoption rates among employees.
🪙 You need to contact the vendor for current pricing
Gusto: Streamlined payroll and HR for modern small businesses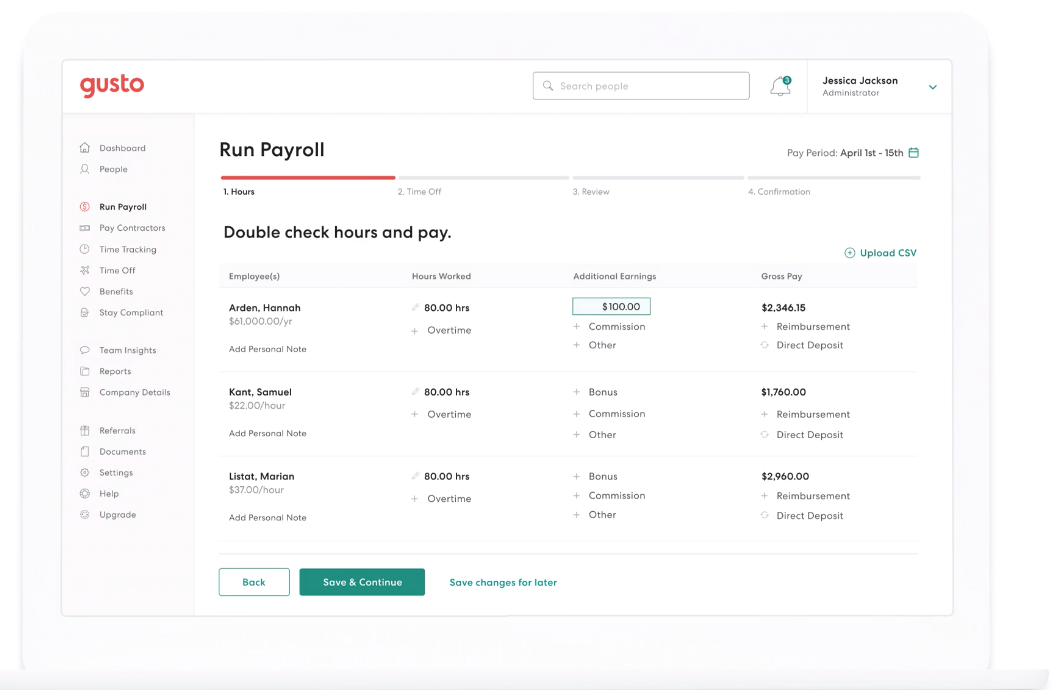 It is a seamless solution to manage payroll tasks and streamline invoicing processes, while also providing employees with self-serve reports on hours worked and compliance updates making it an ideal fit for small business owners.
Streamlined invoicing process
Gusto's invoicing process is streamlined, enabling employees to submit timesheets electronically and eliminate paperwork, resulting in significant time and cost savings.
Self-serve reports
Gusto offers employees self-serve reports on their hours worked, allowing them to access their pay and hours information effortlessly, minimizing the need for manual calculations, and promoting transparency.
Compliance updates
With Gusto, you can rest assured that your small business will always stay up-to-date on federal and state regulations without any additional effort from you, thanks to its automatic compliance updates.
Easy-to-use interface
Gusto's intuitive interface is customized for small business owners, making it easy to use and reducing the learning curve, which in turn leads to employees' higher engagement.
Comprehensive payroll functionality
Gusto provides comprehensive payroll functionality, including tax filing, direct deposit, and multiple calculators. This feature simplifies the payroll process and reduces the risk of errors.
Mobile app
The free Gusto Wallet app provides a smart and convenient solution to track, save, and easily access hard-earned money.
🪙On the Simple Plan, it is $40 monthly for providing the service
Kronos: Revolutionizing workforce management with cutting-edge technology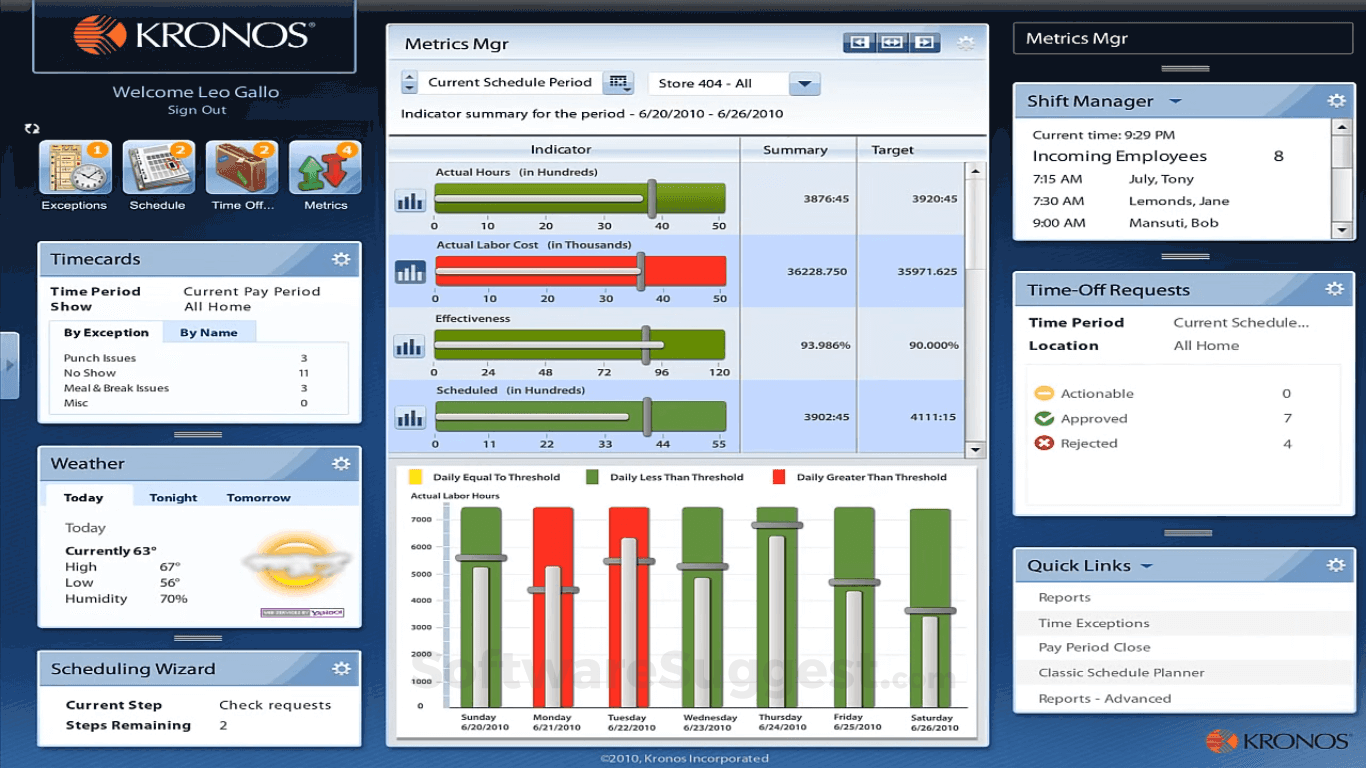 Kronos is a leading provider of digital HR solutions tailored specifically around scheduling needs including shift planning, attendance tracking, and absence management. Discover why Kronos is a top choice for organizations.
Shift planning
Kronos offers a comprehensive scheduling feature that simplifies the process of creating and managing shifts. This feature enables businesses to optimize their workforce and ensure that employees are scheduled efficiently.
Attendance tracking
Kronos provides attendance tracking functionality that allows managers to easily track employee attendance and identify patterns of absence. This feature ensures that businesses can reduce the risk of productivity loss.
Absence management
Kronos' absence management feature simplifies the process of submitting and approving requests for time off. This feature reduces the administrative burden of managing employee requests and allows businesses to optimally manage their staff.
Payroll processing
Payroll is a vital component of your people strategy, so it's essential to have a solution like Kronos that is both flexible and automated, with a high degree of accuracy and engagement to help drive your business forward.
Real-time reporting
Kronos provides real-time reporting functionality that enables businesses to track their performance against key metrics. This feature enables businesses to track progress and spot opportunities for improvement.
🪙 You need to contact the vendor for current pricing
TMetric: Elevate your time tracking and boost your productivity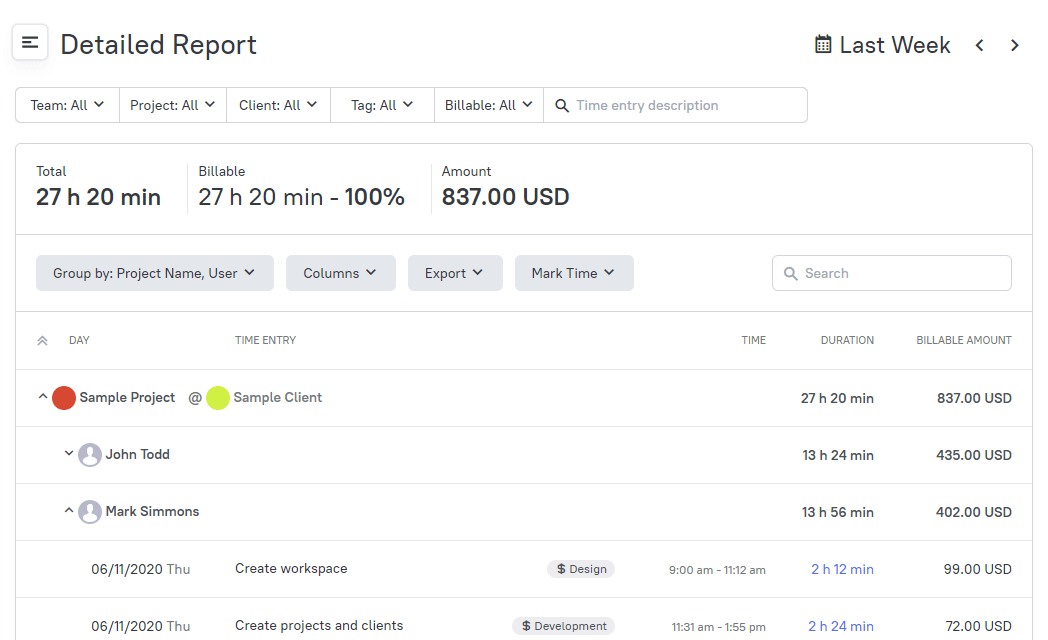 It is a powerful time tracking software that successfully assists businesses in managing employee productivity, project budgets, and invoicing. While TMetric is primarily focused on time tracking, it provides a range of workforce management features.
TMetric provides businesses with a powerful time tracking suite that enables employees to track their time spent on tasks and projects. This feature enables managers to gain insight into employee productivity and allocate resources more efficiently.
TMetric offers project management functionality to manage project budgets and deadlines more effectively. Aside from monitoring project progress, it helps ensure that projects are completed on time and within budget.
TMetric top-of-the-line invoicing capabilities make billing a breeze so you can easily generate professional invoices and get paid faster, allowing you to focus on the work that matters.
With this feature, you can generate reports on a wide range of metrics, including employee productivity, app usage, project budgets, and invoicing. By having access to this data, managers can make informed decisions that increase efficiency and drive success.
TMetric integrates with over 50 tools including project management software, CRM systems, and accounting software. This feature enables businesses to streamline their workflow and considerably improve efficiency.
| Features | Benefits | Pain Points Solved |
| --- | --- | --- |
| Time Tracking | Accurately track time spent on projects and tasks, and understand where time is being spent. | Inaccurate time tracking, difficulty identifying areas of improvement |
| Project Management | Stay on top of projects, delegate tasks, and monitor progress, all in one place. | Poor project management, lack of visibility into project status |
| Integrations | Seamlessly integrate with other tools, including Trello, Asana, and Jira. | Need for manual data entry, difficulty with multi-platform workflows |
| Invoicing | Generate professional invoices and get paid faster. | Manual invoicing processes, errors in invoicing |
| Productivity Reports | Gain insight into individual and team productivity, and identify areas for improvement. | Lack of visibility into team productivity, difficulty identifying areas of improvement |
| Employee Monitoring | Monitor employee activity and identify areas of inefficiency or unproductivity. | Difficulty identifying areas of inefficiency, unproductivity or disengagement in employees |
| Mobile Apps | Track time, manage projects, and stay productive on the go. | Limited access to data while on-the-go |
| Security | Ensure data privacy and security with advanced security features. | Concerns over data privacy and security breaches |
🪙 Free for up to 5-member-teams
DEX Management Software can provide organizations with the tools they need to manage their human resource operations efficiently.
By leveraging automated onboarding and scheduling capabilities, real-time analytics tools, and goal setting capabilities these platforms enable employers to track employee performance and measure progress toward targets in a straightforward manner.
Additionally, by providing compliance updates related to state/federal labor laws as well as streamlined invoicing processes for timesheets, these solutions help businesses save time and money across departments within an organization overall.
When selecting the right software for your business it's important to compare features against pricing in order to get the best value for money whilst reading customer reviews to gain insight into any potential issues.
DEX management software listed in the post demonstrates examples of powerful tools ideally fitting the needs of any organization that wants to:
optimize its employee experience
create a positive work environment
improve employee satisfaction
increase productivity.