How to use TMetric in creative marketing agency
Ready to share the user experience on applying time tracking software in the marketing agency: the best practices cover a wide range of scenarios from adjusting to time zones to invoicing clients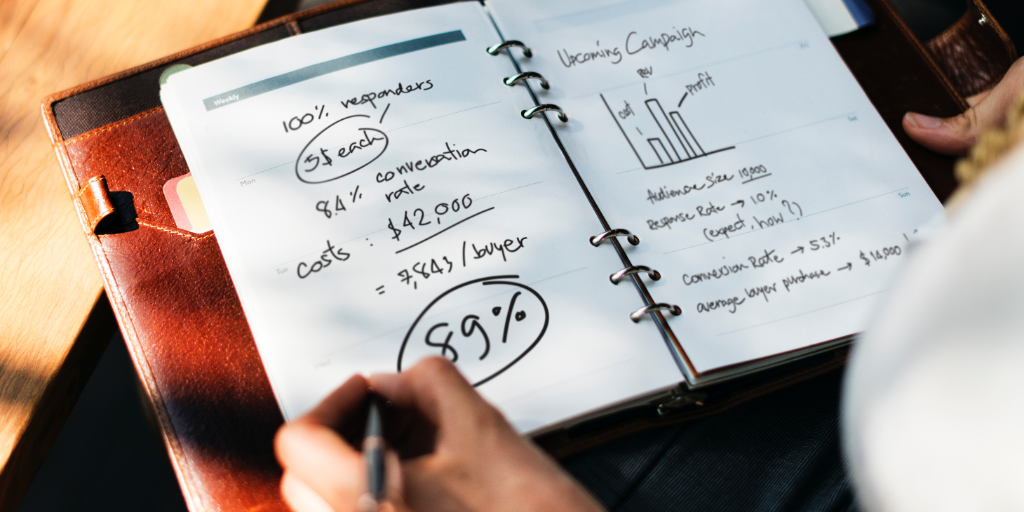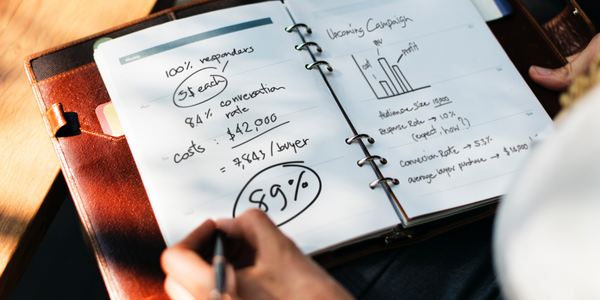 How does it feel to work as a creative marketing agency director when your team is scattered across different countries?
We have a reliable go-to source, so today we share what the director of a creative marketing agency told us about TMetric time tracker that helps him organize daily business routine and track time of his creative marketing agency team and meet the challenges of working with the remote employees.

What kind of challenges did you overcome due to applying TMetric in your business?
We have team members in various time zones so I have to adjust to the time difference. Naturally, we apply lots of software for having the unbroken workflow.
Among the must-haves for our business, I would mention time tracking. We use TMetric because it is a time tracker that considers the time zone in calculations of work hours. It is a universal solution once you need to handle the remote team.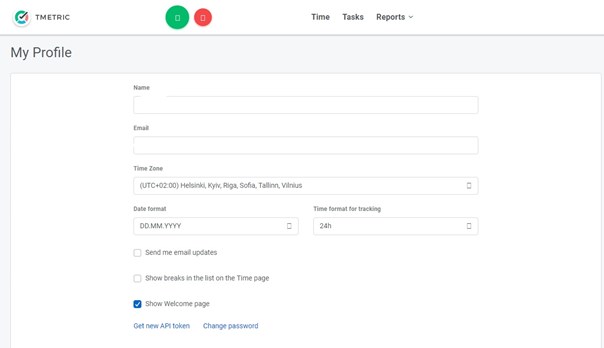 Tracking non-stop makes things much more transparent because it automatically prioritizes issues.
I must also mention that with TMetric, I can log in from any device and I will have the fully accountable picture of what my team is busy with at the moment. It means that I can give the prompt feedback about the stage of the project and I can report the relevant information directly to the customer.
Using TMetric, I can plan my day and the day of my team on-the-go. I will easily see what issues stay unsolved and I will include them into the to-do list, TMetric will do the rest (I mean time calculations and storing the data).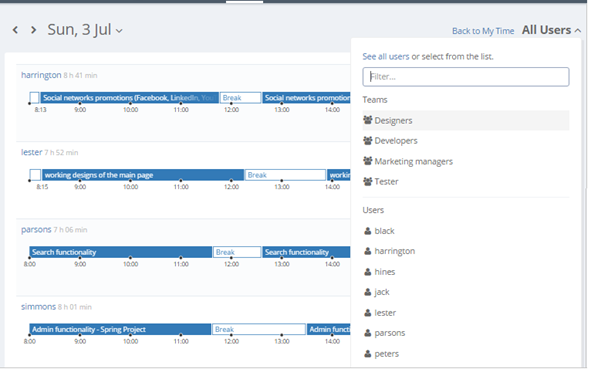 At what stages of project work do you use TMetric?
Actually, from the beginning. You create a project by giving it a name and optionally, creating an avatar (comes handy when you work over multiple projects so that you could avoid mixing them up).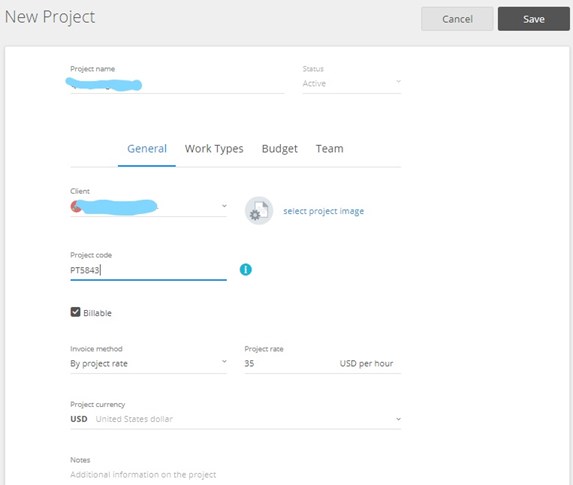 Once the project is launched, I add all the team members and assign the project to the client so that my team knew the deadlines and the details of the workflow. I set rates to my employees' hours while TMetric makes calculations that would be easy to retract once we invoice the client.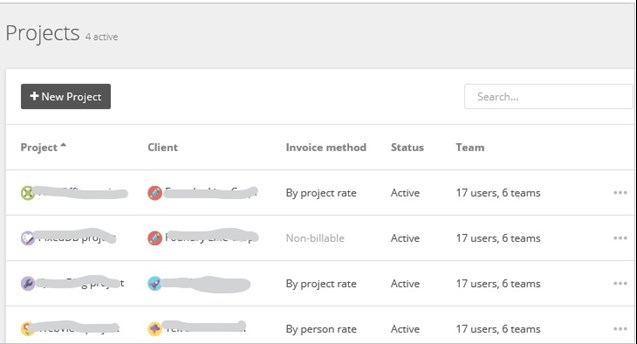 Is it possible to work over multiple projects when your team is out of immediate reach?
Yes, it is easy to handle. With TMetric, you store all the data concerning the specific project under the category of Project. The projects are labeled with certain codes and linked to the clients. The information on the budget can be incorporated as well, and it covers:
weekly budgeting
biweekly budgeting
monthly budgeting.
You can choose among various budget calculation options (for example, set the hourly rate per person, cost rate per client or cost rate per project). I mostly use the hourly rate option per person because it fits our needs best of all.
Additionally, you can activate the notification option for getting an email in case your budget spending exceeds certain limits.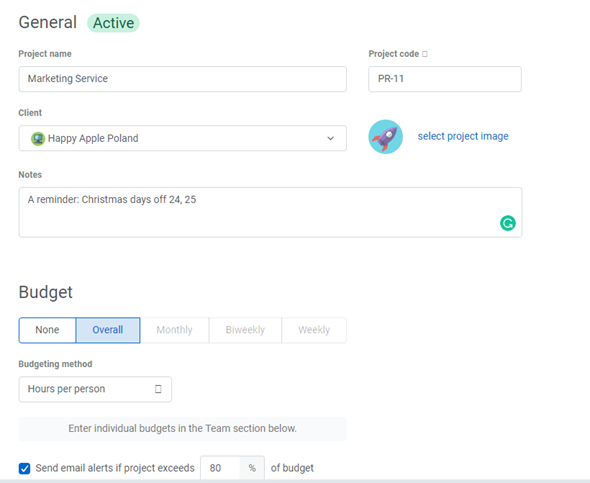 You mentioned that your team requires lots of software.
Yes, we cannot do without the project management system. We opted for using Jira. TMetric integrates with Jira in a click so we use TMetric as Jira time tracker.
It facilitates the process and creates a picture of full accountability. The description of the task can be edited because sometimes the workflow is to be corrected. You can launch the timer on one task as many times as you decide to 'brush it up' till the project is complete. The time you allocate when working in Jira will sync with Tmetric and vice versa.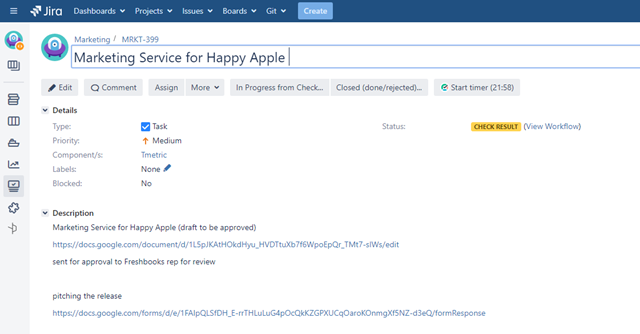 I understand how you monitor your employees' time with a time tracker. But how do you monitor their performance?
You do not have to ask your employee every single time what task they are busy with and what time they would require to complete it. Everything is visible within a timeline and the description boxes under the timeline.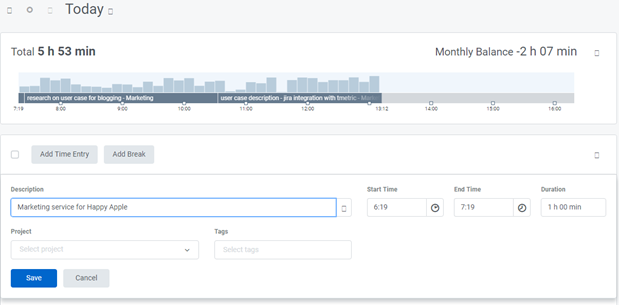 It is a matter of a click to get access to their performance and their activity (and it works both ways as you can do it either from time tracker timeline or from Jira board).
And one more thing… The team does not have to create new reports as reporting documentation is generated automatically. It contains all the information on the activity of the team members and their performance.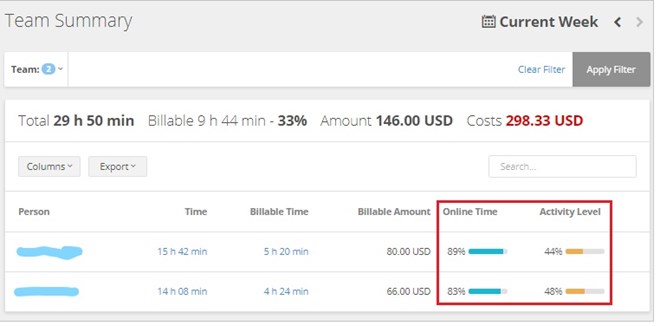 Could you tell about the procedure of invoicing your clients?
To create an invoice, all you need is to choose this option in the menu of your time tracker and it will transfer all the relevant data. Literally, in several minutes you are ready to email it to the client.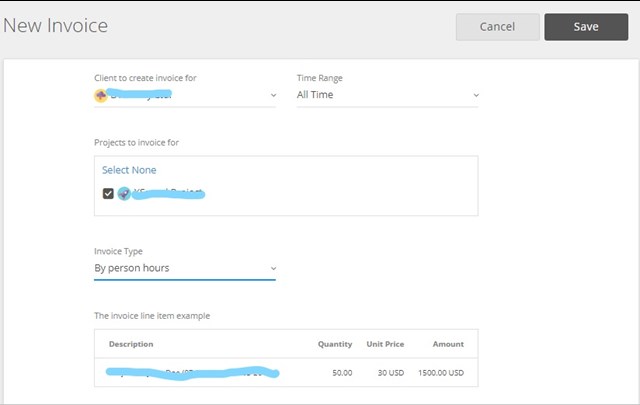 How do you measure the profitability of your work?
I use the summary on projects as it wraps up all the information in my account. The report gives me a clear view of how much I spent in terms of time as well as payrolls, and how much I earned after the project completion.
It helps me understand which clients are profit-generating. It also helps you identify what clients I must stop collaborating with. The reports are a valuable option because you see every team member's performance. It helps you adjust their salary according to their engagement and activity.    
The bottom line
Looking back, I can surely say that due to technological advancement and application of TMetric time tracker at all the stages of project management, we successfully moved from a problem-driven level to a solution-driven level.