Managers In New Normal: Same Old? Absolutely Not
The pandemic enforced significant changes in the workforce management and brought into focus the question of what leadership 'toolkit' implies under the conditions of remote work and overall work culture shift we witness globally.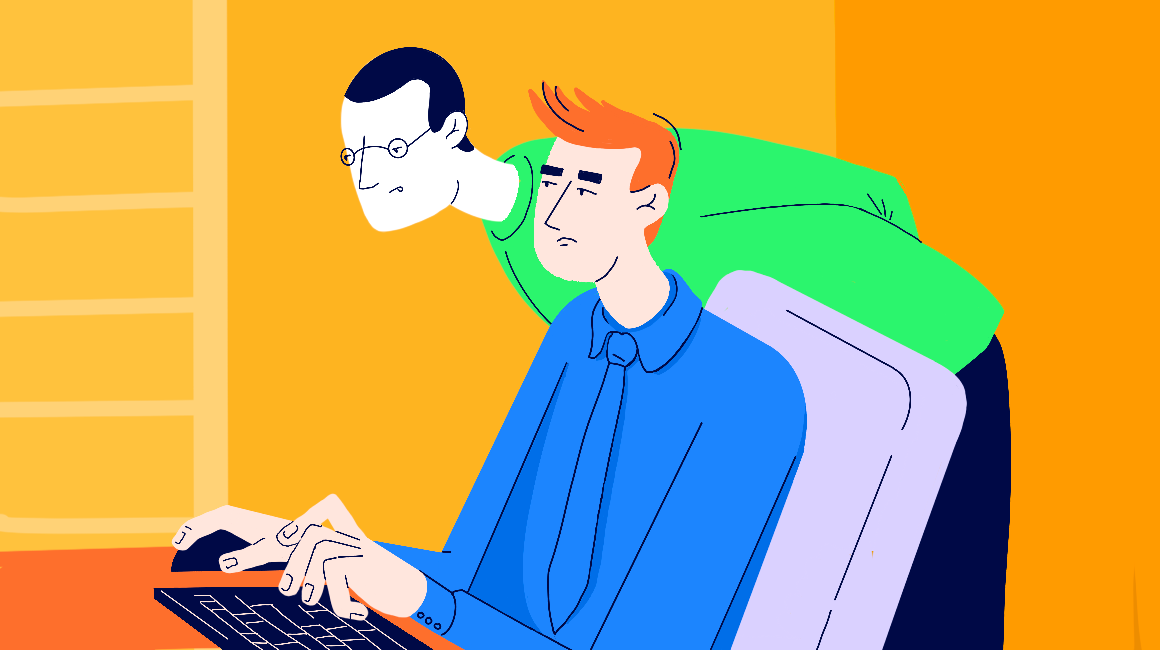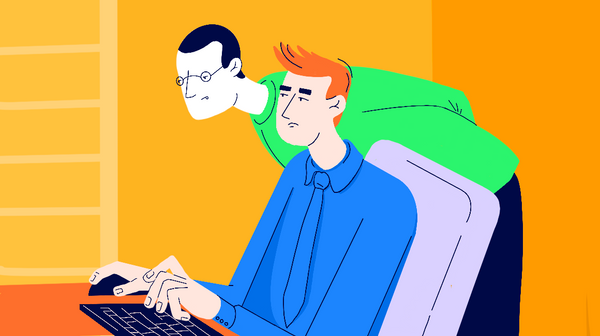 The pandemic and global shift to remote work made an impact on workforce management that resulted in big leadership changes. These changes mostly stemmed from challenges that remote work and overall restrictions made us face.
The challenges that became the catalyst for work culture and leadership shifts grouped around altering the approach to work time management.
They brought the importance of setting boundaries on work hours into focus and raised the issue of the search for reliable software for work hours tracking as it is an adequate tool for creating accountability on both the side of employers and employees.
Here's what we've witnessed:At times implying changes and turbulence we actually observe the acceleration of new trends in management that promises that new normal will be more normal, hopefully. As stated, the shift to remote workspace paved a way for the emergence of a new management model:
Where previous leaders may have sought to stand out, these managers excel at fostering collaboration...
In particular, remote work that is often synonymous to autonomously made work including decision making brought into focus:
the urgent need for a collaboration-oriented concept of leadership
increased opposition to micromanagement style
prioritizing healthy time management habits  
reshaping the forms of workforce management by incorporating flexibility and work life balance in a work environment.  
Regardless of the future of offices, this unprecedented work culture shift has already resulted in transformations of prevalent managerial styles that are likely to be permanent.
The actual managerial domain shifts from control to strategic planning on a level of joining collaborative efforts and voicing the initiatives built around the concepts of diversity, sustainability, and inclusivity.  
The New Leadership Checklist  
Aside from the traditional managerial skillset like expertise in compliance, managing teams and crews, forecasting and human resources experience, employers require new must-have abilities.
Since the pandemic put employees' lives on 'blending' mode making work and life literally inseparable, leaders have to manage not only the professional experience of their teams but employees' life experience as well.
In particular, top executives striving to be leaders are expected to be providers of top-down change and adoption of new work culture. Thus, they are counted upon to demonstrate the following management competencies:
empathy
transparency
encouragement of creativity
openness.
The importance of these competencies goes beyond the appeal of words. In particular, empathy in leadership showed the trust-building effect and elevation of the level of employees' organizational citizenship behavior and widening scope for decision-making, learning and adaptation capabilities at times of changes.
As Jeff Bezos pointed out:
People are so creative once they're unleashed.
With much focus on productivity and optimization, there's no shortage of tools to help managers in empowering their teams through increased collaboration within taking steps to shift priorities and establish new norms of management.
Being A Better Leader: 3 Steps Taken
In The Leader's Focus #1: Mental Wellbeing  
According to HBR, the main work initiatives of 2021 will be built around mental wellbeing:
... 2021 will be the year where employer support for mental health, financial health, and even things that were previously seen as out of bounds, like sleep, will become the table stakes benefits offered to employees.
Experts worldwide voice their concerns over implications of the pandemic in the context of mental wellbeing maintenance giving a warning of dire consequences in case of brushing it off as not significant:
...if we leave mental health problems and workplace misery unaddressed, we will be sleepwalking into a post-pandemic culture of absenteeism, high staff turnover and lowered productivity.
Fortunately, now there are plenty of ways that managers include into their work to contribute to maintaining mental wellbeing and creating a more balanced life for employees.
Leading companies and their top executives make it a mission to allocate resources for educating workers on burnout prevention and encouragement of creativity through sports due to proofs of relationships between moving and originality.
Tools that managers can find useful for enabling their teams to create a balanced life include:
✅ Calm
The Center for Humane Technology proclaimed this app to be " the happiest app in the world." Calm functionality includes offers on guided meditations, breathing exercises, and relaxation masterclasses. The app adjusts to your schedule: you can easily build in Calm sessions in your day by choosing among 3, 5, 10, 15, 20, or 25-minute sessions.
It is a free app with functionality based on CBT (Cognitive Behavioural Therapy) and ACT (Acceptance Commitment Therapy) methods. Designed to assist you and your employees in reducing anxiety and stress, it will deliver results with habit tracking and stress measurement capabilities. All the personal data will be synced across all devices you work with and protected with a users' unique passcode.  
✅ Hotseat
This app is a great assistant in the delicate task of healthy habits formation: it will send an employee a reminder that it is a time to take a break. Its functionality also includes sync with a calendar and access to a library of various activities for best mental and physical shape.
In The Leader's Focus #2: Flexibility
Aside from mental wellbeing programs for employees, most leaders give recognition to a new time management agenda that is built around flexibility.
Providing flexibility is of utter importance in the context of 'healing' the pandemic gender effect.
Discarding the rigid work environment as outdated, Salesforce recently announced the end of the old 9-5 tradition for its 54,000 workers worldwide. Now, the employees will have 3 options, to choose from, to work fully remotely, flex, or go back to the office.
The top business leaders were the first to harness technology and empower their operations with time tracking and project management tools, which made it possible to give the trend of flexibility an acknowledgment.
Tools that managers can find useful for enabling their teams to get more flexibility in new normal include:
✅ Basecamp
A recognized leader among project management tools, Basecamp caters to user's needs with ease by delivery of brilliant and simple solutions for your planning. The software dashboard helps create a holistic overview of all the tasks and projects in progress and increased business and personal productivity with a guarantee.
✅ TMetric
The pandemic showed that even CEOs need to recalibrate their time allocation and make it more intentional. TMetric introduces a work time tracking tool that enables you to adjust your day to your needs at best. Work time tracking data including all the task and project-based details will be stored automatically, and both you as a leader and your employees will feel an immediate effect of workflow optimization with calculations and billing removed from a daily routine.
✅ Notion
It is the confident leader in the project management tools market, which will help you build a product roadmap, organize a cross-functional collaboration, onboard new employees and provide answers to their questions in real time. With Kanban boards, tables and lists provided by Notion, customizing any workflow and reaching a new level of flexibility become real.
In The Leader's Focus #3: Communication
Another thing that leaders recognize as the one that will help them stay ahead of the curve is an investment in improved communication. Leaders have always taken charge of supervising communication dynamics among employees but the COVID-19 pandemic amplifies the need for more sophisticated communication policies.
The pandemic brought a considerable amount of uncertainty, which highlighted the importance of transparent communication for better adjustment to fast-paced changes and shaping a new work environment.
One of the effective ways to accomplish new communication goals is to develop a skill set around meaningful data-based interaction and practicing nonlinear thinking for more efficiency through communication.
Tools that managers can find useful for enabling their teams to improve communication and get closer despite social distancing include:
It is a conferencing tool for personal use and for business purposes that can be deployed instantly and, thus, considerably reduce the amount of administrative work. It has wide functionality and includes easy setup for ring groups, options for sending text messages, customizing a voicemail and reading voicemail text transcript across any device.
✅ Drag
It is a great tool for optimizing email communication. It utilizes the concept of Trello boards for organizing email inboxes and provides a unified solution for managing tasks and closing deals in no time by creating a one-stop workplace for email, contact info, to-do lists, notes, and files.
✅ Discord
Gamers favor this software but its implementation is applicable to any business industry. Aside from encrypted chats, it provides messaging and live video calls for up to 50 users hosted upon setting a dedicated server. Choosing the premium functionality of Discord Nitro will give teams access to increased downloading, HQ video call, and a more personalized communication experience.    
Bottom Line  
For an army to follow a leader, it has to share the interest in reaching new lands, so for the teams, they have to believe that the leader is absolutely committed to the thriving of employees.
Employees in the pandemic started to think of work in a different way, which led to changes in leadership and management models.  
Major changes are mostly driven by increased demand for more agility, which led to the transformation of the pre-pandemic management hierarchy. Leaders are stepping up in shaping clear policies for prioritizing the mental wellbeing and of employees and creating a flexible virtual workplace.
Organizational behavior shifts are most likely to prevail on the level of collaboration, especially in communication and feedback with a highlight over building more horizontal management lines rather than vertical hierarchic ones.
It is of importance for leaders now to ensure understanding new realities and demonstrate a balanced approach in management for providing employees' mental wellbeing with the support of risk aversion and flexibility as the techniques.
In some cases, inspiring leadership can be just a right tool away. With more people engaging in rituals aimed at optimizing their time with technology, leaders follow suit and supply the tailored digital toolkit for improved communication, which will encourage employees to keep accountable without feeling micromanaged.