Marketing For Developers: 10 Must-Hear Podcasts
The popularity of audio content including podcasts continues to surge. Today, we discuss why listening to podcasts is a great way to save time for developers that aim at expanding their marketing skills, and what podcasts are the top choice recommendations.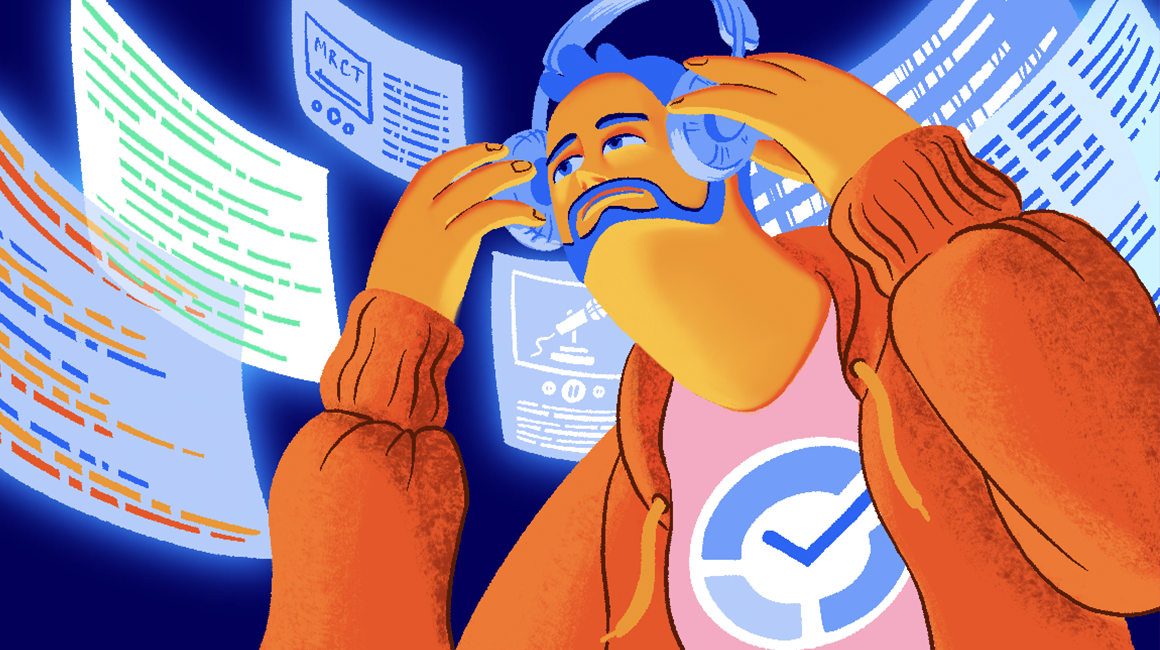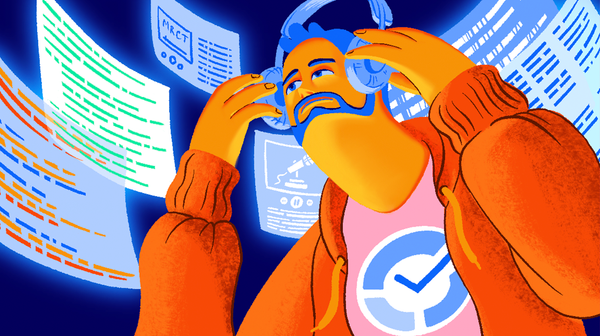 One of the most effective ways to advance and get professionally accomplished  is to embrace the idea of flexibility by understanding the related jobs as their scope of skills may match your goals.
Since developers work and create products for global digital markets, skills that pertain to marketing and self-promotion become essential.
The easy route to take and get to know the topic is to listen to podcasts.
With expectations of significant growth in the global podcast market that is likely to reach $41.8 billion by 2026, their popularity comes as no surprise.
Below, we've compiled a list of 10 great podcasts from very talented creators that can benefit developers looking to expand their marketing skills.
The hosts of the podcast, Wes Bos and Scott Tolinski, full stack developers themselves, talk about marketing for developers with a flair for marketing techniques for the purpose of creating better products, enhancing customer experience and reaching bolder financial goals.
Takeaway: Developers have the capabilities of realizing their ideas on the spot, and marketing helps them realize the goal faster. It is preferable to keep in mind a broad definition of marketing and understand that it is not exclusively about ads.
Rather, marketing for developers includes a wide range of areas:
personal branding for building trust and reciprocity with clients
keeping personal and professional authenticity
working on a marketing skillset aimed at deeper customer knowledge.
You can listen 🎧  to the episode on Podchaser, Player FM, Spotify, RadioPublic, Podbean, Bullhorn, Castbox, Podhero, Podcast Guru.
The hosts of the podcast, Johannes Bouwer and Kyle Prinsloo from South Africa, have been in web development since 2015. They share their rich marketing and web development experience in 20 episodes of amazing content.
The podcast series is built around 'freelancing and marketing nuggets for web developers'. The scope of the discussion is not restricted by one particular topic. Rather, it introduces highly practical tips for developers starting from how to improve a website conversion rate to what marketing tactics increase freelancers' income.
Takeaway: Aside from valuable insights and practical tips, it offers a list of marketing-related resources for web developers to help promote their services at their best.
You can listen🎧  to this podcast on Castbox.
The podcast from The Product Business presents interviews with entrepreneurs on building and selling products. It is hosted by Scott Bolinger, a business owner, and web/app developer. His content is constructed around adaptability and continuous learning skills for better understanding the audience's needs.
Takeaway: Shifting focus exclusively on web development makes a negative impact on marketing. But there are tactics that can be of help. One of them is 'recreating the customer journey': it will facilitate mapping the marketing itinerary of the particular product. Another time-saving method of effective marketing is sharing valuable content rather than investing in creating it from scratch.
You can listen 🎧 to this podcast on Google Podcasts.
With the average YouTube pay rate ranging from $0.01 and $0.03 for an ad view, YouTube as the channel for marketing requires no introduction.
The App Nanny introduces tips and tricks for marketing mobile apps. It is a developer-friendly podcast on YouTube marketing for utilizing opportunities that our 'app obsession' opens.
Takeaway: Though dated by 2012, the content is still relevant and provides practical tips on how to become a top performer with broad visibility in marketing developers' service on YouTube. In particular, it shows how to organize keyword search, what thumbnail to choose for video and how to tweak it with video settings.
You can listen🎧  to this podcast on Google Podcasts and Podbean.
Another episode from AppNanny that is worth exploring. As soon as  you started your developer's career it is not too soon to discuss marketing strategies you can deploy for self-promotion and further professional growth.  
Takeaway: One of the most important 'marketing questions' pertains to keeping customers' needs always in focus. Common methods are linked in presence on social media and building an email list. Looking in this direction, you can gain the momentum of success in your work and reduce the likelihood of failure.  
You can listen 🎧 to this podcast on Google Podcasts and Podbean.
Developer Tea is a short podcast hosted by Jonathan Cutrell that 'helps driven developers connect to their ultimate purpose and excel at their work'.
Takeaway: However effective introduced-by-numbers marketing seems to be, for developers, it is more important to focus on skills for effective delegating, and, in the long run, adaptability and fostering teamwork and collaboration. This way, marketing will be empowering.
Friday Refills Episode 'Stop Predicting Priorities' is about prioritizing values over plans (predictions). It can help build an effective marketing strategy based on sustainable behavior.
You can listen🎧  to this podcast on Google Podcasts and Podbean.
If you need a good dose of creativity, branding, marketing, and sales insights, the Will Mosley podcast can be exactly what you search for. He will give specific answers to questions in the episode title.
Takeaway: For instance, referring to the creation of marketing content by developers, the answer is a definite 'no' as it is out of the scope of the developer's professional responsibilities. However, basics in marketing analysis can be important as it helps understand a product end-user.
Another podcast in this series we would certainly recommend is How Do You Create A Personal Brand And Find The Best Logo Designers?!The title is self-explanatory: just hit the start button and enjoy becoming wiser.
You can listen🎧  to these episodes on Soundcloud.
In this episode, the host, Adam Wathan, talks to Justin Jackson who has rich experience in product management and product marketing. In particular, they discuss how to find customers for your product and what marketing skills are an absolute must for developers.
Takeaway: Identify your community and embed yourself in it. Target specific audience for understanding their needs. It can help not only build software but rather build businesses that can address your customers' pain points. Thus, the hardest part of the job, i.e., visualizing a marketing path, will be easy.
You can listen🎧  to this episode on Breaker.
Since 97% of recruiters use LinkedIn, it would be unwise to miss the diverse audio content on exploring marketing and promotion opportunities on LinkedIn. In 23 episodes of B² (B Squared) Discuss LinkedIn‬ podcast you can learn about LinkedIn from two experts, Bruce Bixler and Bruce Bennett.
They focus on explaining LinkedIn features and show how you get a competitive advantage by claiming your presence on LinkedIn and market yourself successfully.
Takeaway: Use the practical tips you can find in this podcast for managing your profile, contact requests, posting and curating content. This way, networking can become a marketing channel that is both cost-saving and highly effective.
You can listen🎧  to this podcast on Apple Podcasts.  
Before introducing you to this podcast, we certainly need to give a binge-listening alert because their content is simply addictive. Product: Knowledge is a podcast about creating and marketing products that improve people's life presented in the form of interviews with product development experts hosted by Laurier Mandin.
For instance, in the latest episode, there is an interview with  Ajit Ghuman, the author of the book "Price to Scale". He gives practical tips to product teams that set an ambitious goal of implementing end-to-end product pricing in a month.
Takeaway: Self-promotion and playing on instant gratification are not the only marketing mechanisms.  If you encourage yourself to invest in value-based brand building, your product launch has higher chances of sustainability and long-term success.
You can listen 🎧 to this podcast on Podchaser.
To read more on best-recommended podcasts: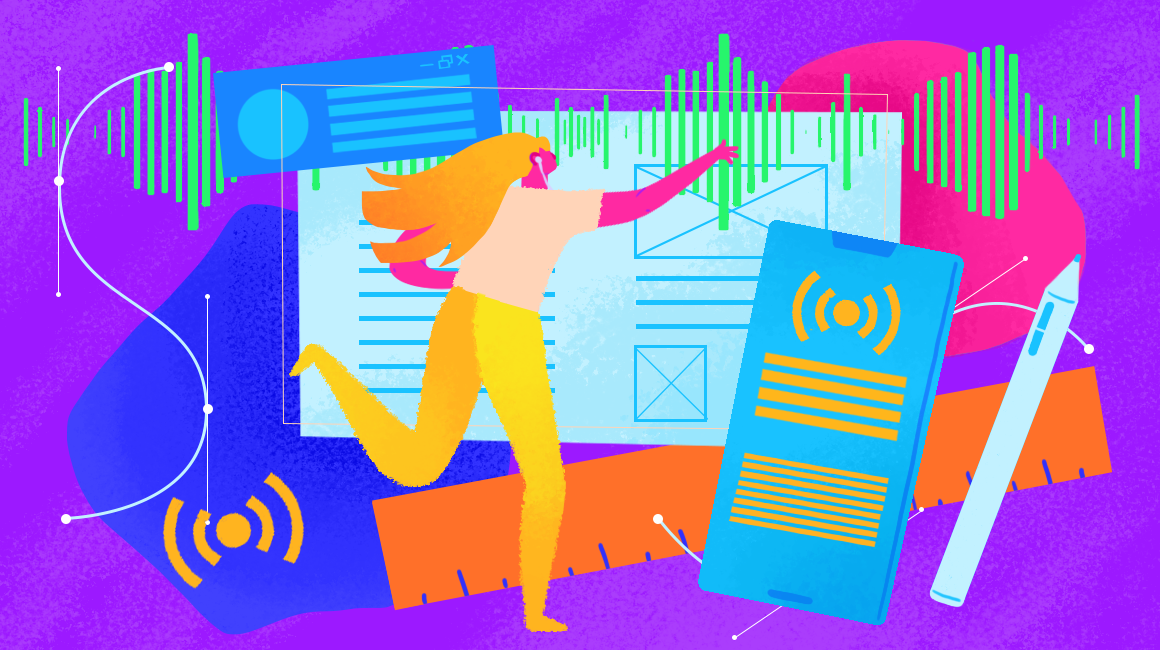 Honorable Mention 🌟
Good marketing starts with a  clear vision.  
One of the surefire ways to achieve it is deep work mode. An acknowledged productivity expert, Prof. Cal Newport created a podcast that can help any professionals including developers to take the right steps in direction of deep work by asking deep questions covering areas of practical application (e.g., how to avoid burnout, what you need to know about email, and why setting priorities makes such difference in your work).  
The list is introduced by TMetric, a time tracker that helps developers  save time and go agile.