Overcoming COVID-19: 7 Ways Time Tracking Software Aids Construction Businesses
Like all other industries, the construction sector has been affected by the COVID-19 crisis. But for the industry to survive this crisis, it needs to explore flexible working arrangements as well as technological innovations in support of its workforce.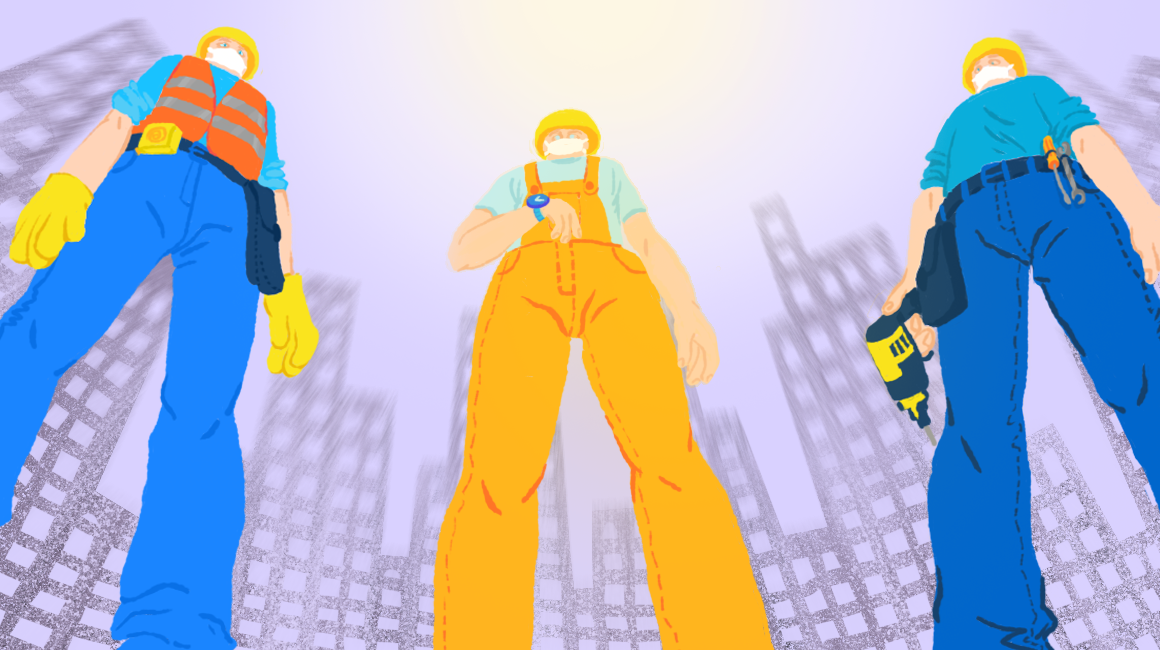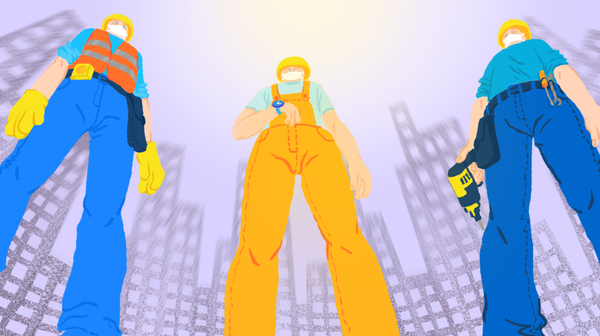 The global economy has been brought to its knees by the COVID-19 crisis. The pandemic continues to spread around the world, with the global epicenter moving across the globe.
The months ahead hold difficult challenges for all businesses as the situation is still volatile and constantly changing. In the United States, almost all states have statewide stay-at-home policies while others have partial lockdowns in place to contain the spread of the novel coronavirus. Only those whose occupations are deemed essential have the permission to continue their operations.
The Impact of COVID-19 on the Construction Industry
Like all other industries, the construction sector has been affected by the COVID-19 crisis. As previously seen in the past recession, the construction industry is largely affected by economic upswings and downturns.
In addition, the measures enacted by the federal and state governments, especially the stay-at-home and shelter-in-place orders, have caused some construction projects to shut down or keep operations in a limited capacity. Before the pandemic hit its stride, the industry was already experiencing a 1.3% drop in spending in February and it is expected to decline further over the coming months.
The COVID-19 pandemic's impact on construction projects is extensive. Evidently, most construction business owners will see longer completion times for projects or even total stoppage as the supply chain is disrupted and the workforce considerably reduced.
Social distancing and other necessary protocols to slow down the novel coronavirus will affect employee availability and productivity. In bigger construction projects, field employees will need to distance themselves from one another as they perform their duties on sites. Meanwhile, managers and team leaders are required to ensure that health and safety procedures, including frequent hand washing and routine disinfection, are strictly followed.
For an industry that has a large workforce, the construction sector might find it challenging to implement new systems in place to adapt to the crisis. After all, this is the same industry that is slow to adopt digitization for business processes. But for the industry to survive this crisis, it needs to explore flexible working arrangements as well as technological innovations in support of its workforce.
How Time Tracking Software Can Support Construction Businesses
The negative impact of COVID-19 on the construction industry can be lessened through the effective use of new technological innovations.
In particular, online time tracking software has become one of the top tools in construction businesses' arsenal as the pandemic continues.
Here are some of the ways time keeping software can support construction operations in this time of uncertainty.
Keeping employees on track
As part of your workforce goes remote, they may not be able to stay on track like they used to in the office or on the field. The home environment is drastically different from the construction site or their cubicles. The presence of colleagues actually makes these places conducive for productivity.
There may be plenty of distractions at home that can affect employees' workflow.
Businesses will need to be able to adapt to these changes as quickly as possible so as to have minimal disruptions in their operations. The best way to do so is to keep employees in the loop and ensure that they know the tasks that they need to do in advance.
Using time tracking software will help you keep employees on track even if they are in multiple locations. This type of app will let you:
assign tasks
set specific work schedules
set task duration to employees.
Why It is Important:  Knowing their tasks' information will improve employees' engagement while they work alone at home. The emphasis on accountability, especially if the amount of time it takes them to complete a job is recorded, allows them to challenge themselves to beat their record or simply work at their own pace.
Managing employee hours
Perhaps the most obvious benefit of using time tracking software is the ability to track how many hours employees work. Many time tracking applications allow you to track employee hours in real-time to ensure that they are indeed present and prevent common problems of:
time-theft
buddy punching
unauthorized overtime
human error.
Why It is Important: Tracking employee hours will ensure that you are not losing money due to these issues, especially in the crisis.
Getting on top of payroll
All businesses are facing unprecedented changes in payroll as a result of the COVID-19 pandemic. If before the payroll aspect of a business was usually a back-office role, the current situation has thrust payroll staff into the limelight. Your construction business needs to be able to incorporate new rules for leave entitlements and sick pay prescribed by the government, as well as the application of government subsidies and relief packages. This is, of course, on top of the calculation for the compensation and benefits of your employees in their new flexible work arrangements.
Time tracking software lets you operate on a single centralized platform to:
organize any exception of payroll
provide validation of payroll
make adjustment in your payroll.
Why It is Important: Any payment issue that can further affect your liquidity and cash flow, both of which are crucial in this time of crisis, can easily be avoided with accurate recording and tracking of billable hours.
Evaluating staff performance
In order to recover from this crisis, you will need to conduct a strategic and analytical approach to your next business operations. The assessment of how each part of your business performs during the crisis is key to identifying risks and areas for improvement. It is useful to have a specific set of data that can serve as the foundation for your management decisions as you reshape your business to adapt to the new normal.
Using data from your time tracking software, you can evaluate the performance of your team and how it compares to their productivity pre-COVID-19. This will help you determine both the strengths that you can emphasize and the weaknesses that they need to work on.
Keeping track of subcontractors
Because of the limited availability of your workforce, you may have to employ freelancers and subcontractors to pick up the slack. However, you will have to be very careful about the hours they put in to ensure that you don't end up paying more than your allotted budget.
Including freelancers and subcontractors in your time tracking software will give you:
accurate records of the actual working hours
data for evaluation of their performance.
Why It is Important: This information is useful in determining whether to drop them or hire them again for your next project.
Adjusting project schedules
Construction businesses are no strangers to project delays. Because of the scope of most construction projects, as well as the number of participants in a single project, it is inevitable that project milestones will run over  schedule. Unfortunately, the COVID-19 situation will only make this worse.
Why It Is Important: Using  time tracking software will let you know how many hours a particular job can take. If you see a pattern of tasks going over the allotted time, you may need to adjust the project schedule for a more realistic time-frame.
Improving billing and collection
With the crisis the pandemic brought, you need to analyze your short-term liquidity and get on top of your cash income and outlays. In particular, you will have to take a closer look at how you handle your pending receivables.
Having the completion times of different tasks lets you create:
detailed reports for quotes and estimates
accurate invoices
bill your clients for the exact work that you performed.
Why It Is Important: Even before the pandemic struck, you should be proactive in filing your preliminary notices in order to protect your right to get paid. Collecting your invoices is crucial in supporting your business recovery.
Concluding Thought
The COVID-19 crisis is uncharted territory for all businesses. Though it has caught everyone unaware, it is important to not lose sight of the future. Construction business owners should embrace tech innovations such as time tracking software in order to survive this pandemic. Not only will they help you adjust to the new normal, but they will also continue to provide benefits long after the virus is gone.
About the Author:
Patrick Hogan is the CEO of Handle.com, where they build software that helps contractors, subcontractors, and material suppliers with late payments.