Productivity Tools and Tips to Help You Get More Done
In this post, you will discover the best productivity tools and tips that will enable you to get more done without sacrificing work-life balance.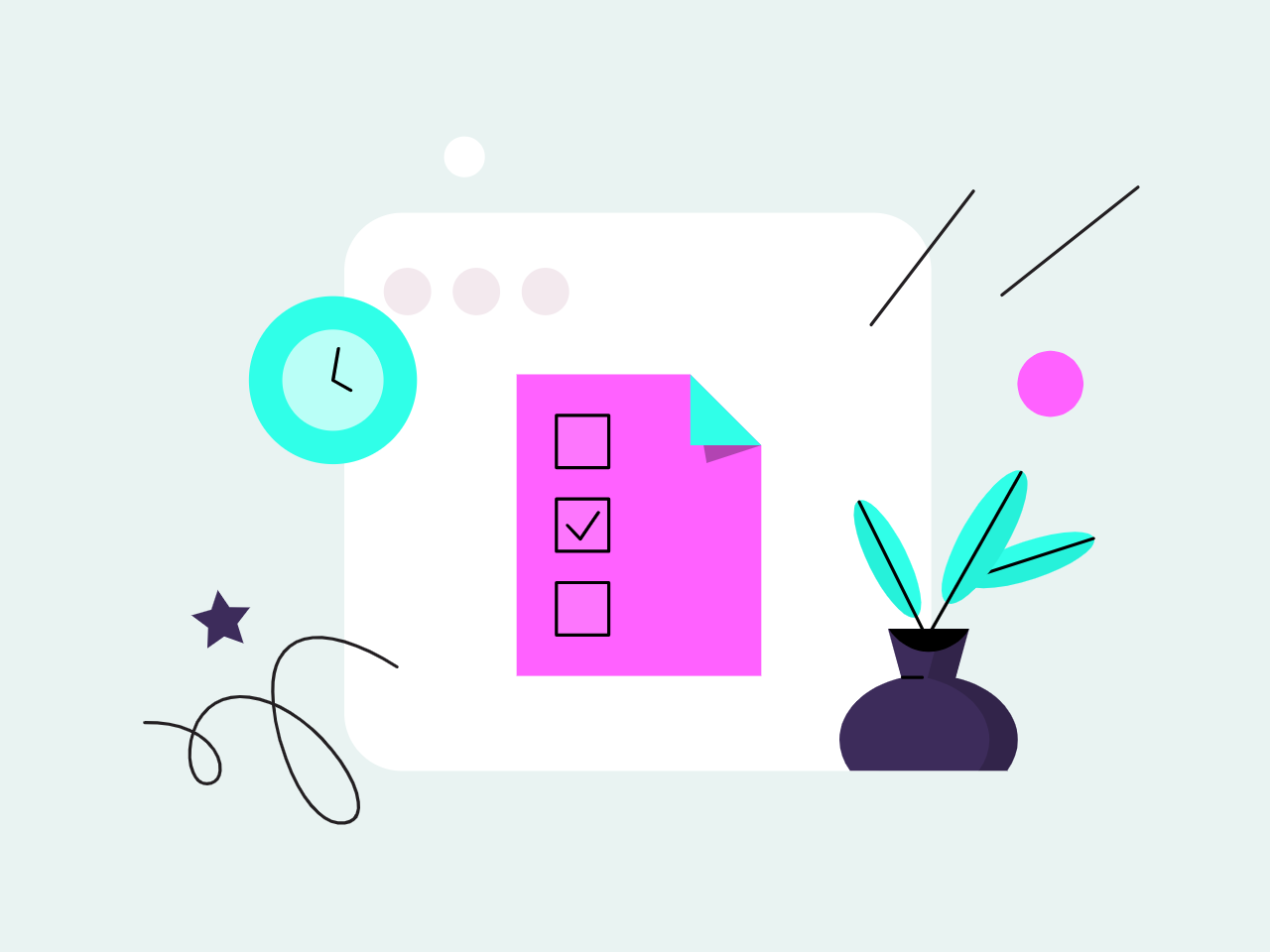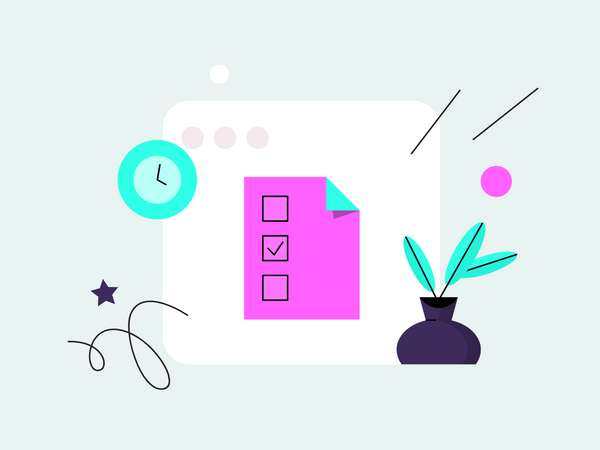 Productivity has long become one of the most popular focuses in workforce management and personal development.
Being a key aspect in estimating personal and economic growth, productivity implies the measurement of utilization against the allocation of time and resources.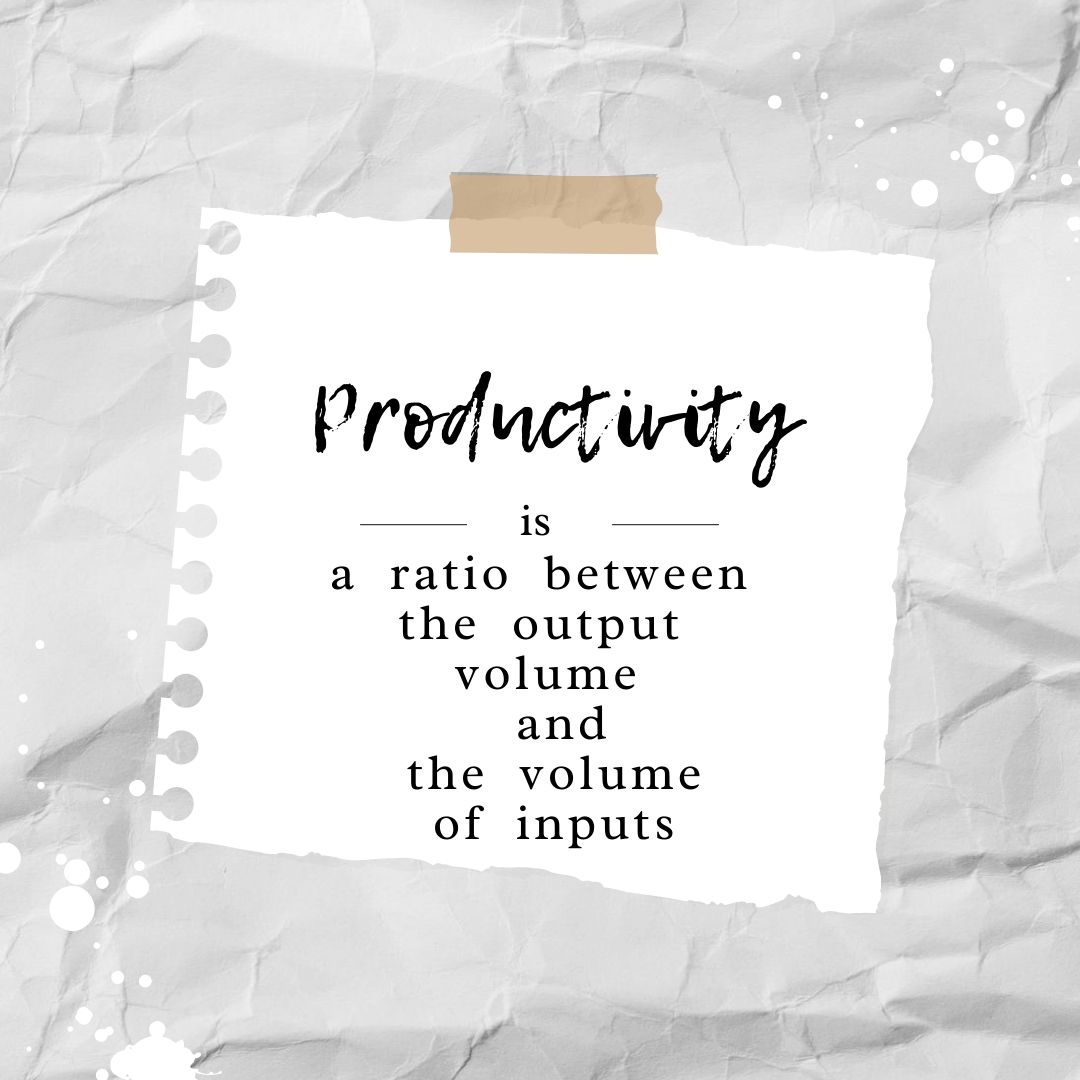 Productivity Tools with Bonuses
TMetric: Reliable time tracker⏳ for individuals and teams
TMetric is a time tracking tool that suits individuals and teams by offering:
Whether the goals we set refer to business or personal productivity, using TMetric helps create a roadmap that points us towards improved efficiency.
How 💡TMetric top features work for increased productivity:
by highlighting accountability and, thus, building foundations for sustainable success
by assisting in the identification of the most productive work hours that you can schedule for tasks requiring your peak performance  
by preventing overschedule  
by facilitation of complex project management processes
by setting a clear boundary between work and life and supporting a high level of work-life balance.  
Pricing💲 Free plan is available for time tracking needs of a team of up to 5 members, and premium plans are for the needs of small businesses and big enterprises.  
Slack: Megapopular messenger📢 platform for people and businesses
Slack is an app that empowers teams to connect and collaborate. Its popularity spiked with the shift to remote work. It provides a means of asynchronous communication at best and brings flexibility and increased productivity.
How 💡Slack top features work for increased productivity:
Slack operates on channels that are boosting productive work. They help remote workers:
manage chats
share files
keep all the resources in a single workspace, which creates a new level of opportunities for conducting brainstorming sessions and project management.
Slack is available across any device and platform.
Pricing: On a free plan, there will be access to 10000 messages of your team and 10 integrations; on a paid plan, there are multiple options for group messaging and calling along with a full history of team messages.  
Trello: Superb and easy project management 💡for individuals and teams
Trello is a project management tool greatly favored by teams and individuals for its simplicity. Trello comes with a free account, but upgrades bring extra features like:
file attachments
cloud storage integration.
How 💡Trello top features work for increased productivity:
Plan your work with Trello boards. They are flexible and highly adaptive to your tasks, so you'll always have an overview of what you're working on. Add a visual component to your work by dividing tasks into cards, making them stand out and helping you see the big picture - even when dealing with a lot of information.
Trello integrates with time trackers such as TMetric.  It allows you to enter time spent on projects automatically, so all of your data is accurate and up-to-date. Trello empowered by time tracking makes planning and work processes smooth and transparent.
Pricing💲 On a free plan, there is access to a wide range of project management functions, on a paid plan, there are multiple options for collaboration on projects for teams and organizations of 100+ users.  
Hootsuite: Impeccable🦉🌟social media management
Hootsuite is a web-based platform that allows the user to connect and manage multiple social media accounts at once, across all major social networks, including Facebook, Twitter, LinkedIn, and Google+.
Hootsuite is a powerful and cost-effective online platform that you can use to manage multiple social media accounts.
How💡 Hootsuite top features work for increased productivity:
users can easily manage SM accounts simultaneously
users can schedule messages
users can analyze their social media efforts in real-time.
By applying this tool, you will be able to allocate your time for what is truly important, i.e., listening to your customers, responding quickly when they need you, and connecting followers with the right message at the right time.
Pricing💲The cost is tiered. On a professional plan ($49 per month),  a user is able to manage 10 accounts including Reddit, YouTube, Twitter, LinkedIn, Meta, plan messaging without limits and have all the messages in one inbox.
Buffer: A tool for guaranteed expansion👍🏽 of your SM reach
Buffer helps you manage all of your social media in one place. It allows teams to organize and schedule updates to multiple social media profiles from one simple dashboard, saving you time so you can focus on creating amazing content.
How 💡Buffer top features work for increased productivity:
teams can manage multiple profiles across different platforms
users can plan to post much easier and faster
managers can track audience engagement
subscribers can create analytics reports.
Pricing💲 You can power up your social media presence and start organizing all your social media accounts, with Buffer for free. In particular, the free plan includes access to basic publishing tools and a landing page builder.
CoSchedule: Marketing workflow management🗓️
According to Hick's law, the time of taking a decision increases with the increase of complexity. When it comes to marketing and social media scheduling, complexity can become overwhelming. Why not remove the unnecessary burdens and simplify your marketing decisions when there are solutions like CoSchedule?
It is a tool that helps you and your team organize and prioritize most of the marketing activities. With this software, any team in need of streamlined marketing can prep for successful campaigns and share information in a way that works for everyone.
How 💡CoSchedule top features work for increased productivity:
create visibility for scheduled tasks and meetings right there in the app
monitor any changes instantly
use a comprehensive editor for your social messages
analyze headlines in Headline Studio
collaborate with other users directly from the platform.
Pricing💲 The service gives access to a marketing calendar for free.
IFTTT: 🔖Top connectivity platform
Adopting an "accessive from anywhere" approach drives business success and increases productivity.
IFTTT is the top connectivity tool that can contribute to the digital transformation of any company and help optimize the costs of business operations.
How 💡IFTTT top features work for increased productivity:
This web service allows end-users to automate any kind of interaction whether it is social media, social networks interaction, applications, or IoT.  
The rule of thumb for the tool is a predictive model of operations: "If situation A happens, then do action B".
Pricing💲 On a standard plan, the tool is free. The service was launched in December 2010 and kept service free until September 2020, when it announced the launch of a paid IFTTT Pro subscription.
Notion: 🥇Knowledge management platform
Notion became the synonym for efficiency. It is available across multiple platforms and devices.  
Notion serves as a workspace for notes, docs, projects, wiki entries, and collaboration. Use it individually, as a part of the design, product, and engineering team, or for enterprise needs.
How💡 Notion top features work for increased productivity:
create and edit documents, checklists, and notes
accelerate your speed by using a template gallery
manage tasks the easy way
enjoy a multitude of integrations
onboard new employees stress-free
Pricing💲 On a basic plan, the service is free.
One Tab: Perfect converter of browser tabs into a page of links🔗
To prevent the loss of benefits, you need to manage the time you spend on search for information. This is where such tools as OneTab come to help.
It is a simple extension that is a must-have for anyone who uses Chrome extensively. This tool saves you time so you can focus on what's important to your business.
How💡 OneTab top features work for increased productivity:
Even if you are a dozen tabs open, you do not need to worry that you will be lost. OneTab is a perfect solution that gives you a feeling of NOT missing out on anything important.
It is lightweight and safe.
Pricing💲 Available in Google Play for free.
Samay: Time off 🏄🏽🏝️🏖️management for maximum impact
This is a great app for using to plan time off and vacation. It calculates what the best calendar dates are for you to mark as your time off.
Users enter the number of leave days they want to take in their country so that they maximized their time of vacation.
How💡 Samay top features work for increased productivity:
it eases the burden of calculations by providing the best maximizing options for your time off
it regards all the national holidays for the country you reside in
it has the option for manual editing to create a tailored calendar.
Pricing💲 The service is free.  
Evernote: Sublime note-taking💎
Evernote is a time-tested assistant in task management that bring note-taking to a new level. It offers basic and advanced features including:
quick search
PDF annotation
handwriting scanning based on optical character recognition
teamwork facilitators  (automation of administration tasks)
tag note
voice and video recorder.
How 💡Evernote top features work for increased productivity:
By applying a system to organize your notes, you gain a clear and comprehensive view of goals and ways of achieving them.
Pricing💲On a basic plan, the app is free to use. On a premium plan, the service is $7.99per month.
Google Keep: Free note-taking ✨of Google quality
There is no caution against a "blanket approach" in the case of applying Google Keep.
How💡 Google Keep top features work for increased productivity:
Being a part of the web-based Google Docs Editors package, Google Keep is accessible on Android and iOS as a web application and a mobile app. It has wide note-taking capabilities including:
editor of the notes
optical character recognition
extraction of texts from pictures
voice recordings
reminders
transcription of recordings.
Pricing💲 Free
Internxt : Top-class cloud🪁 storage service
Internxt is an assisting tool that emerged on the market in 2020. The platform features became popular due to its clean interface, omnipresent support, and a variety of pricing models built around the needs of various types of users.
How 💡Internxt top features work for increased productivity:
With its focus on privacy, it offers full encryption for enhanced security.
Aside from encrypted file storage, there is an option for access to files from any device.
Pricing💲 On a free plan, end-users can get 10 GB of storage. Additionally, several paid plans are available.
Todoist: Supercharged 🪄task management
The person who seems the most organized just uses her planning abilities better than most. To achieve more, we do not have to plan less – planning digital and choosing a reliable tool like Todoist is the key.
How 💡Todoist top features work for increased productivity:
simplifies task management by entering recurring dates and tasks
ideally suits personal and business needs
boosts task performance with a rich template gallery
allows collaborating with teams by delegating capabilities and a diverse system of notifications.
Pricing💲 On a standard plan that is open for 5 collaborators on 5 active projects, the tool is free.
Coffitivity: Background sounds🔊 for relaxation and focus
Though WFH is ingrained as new and much-welcomed normal, we may miss coffee shop sounds. Coffinity gives an opportunity to dive into the ambient sounds of pre-pandemic time for boosting productivity.
How💡 Coffinity top features work for increased productivity:
Cafe Library includes compositions replicating the busy day at university, the bustling atmosphere of lunchtime downtown, etc.  
Pricing💲 Free and premium plans are available.
Jiffy Reader: A Chrome extension for speed🚄 reading
It is a speed-reading tool based on an innovative bionic approach to development.  
Just like typing and writing, processing information is an activity that knowledge workers cannot do without on a daily basis.
Hence, mastering techniques and tools that would be capable of accelerating your speed of reading is something to definitely try and like.
How 💡Jiffy Reader top features work for increased productivity:
Jiffy is a simple Chrome extension that lets you read anything on the internet much faster. The method is built around the usage of bionic reading.
Pricing💲 Available in Google Play Store for free.
ClickUp: Ultimate💯project management suite
It is a superb project management tool that caters to the need of any industry, thus, having capabilities for improving business productivity with a guarantee.
How 💡ClickUp top features work for increased productivity:
It is advanced software that helps manage:
assigned tasks
meetings and work schedules
file organization.
It keeps teams aligned even under the terms of asynchronous communication and remote work. ClickUp bridges the gap between communication and performance and is an all-in-one tool that suits the needs of any industry striving for the achievement of its goals.
Pricing💲 The service offers a free plan with limited functionality.
LastPass: Make your passwords🔑 extra secure
With an increasing number of external threats, it's vital that password data is secure.
To prevent the breach of privacy, LastPass is your ideal choice that brings a long-needed transformation in password management. It is available as an extension.
How 💡LastPass top features work for increased productivity:
it gives users access to creating an unlimited number of password
availability across any device and platform
auto-filling options
secure password one-to-one sharing
password generator
Pricing💲 LastPass has a free plan that offers a wide range of functionality to users.  
Dashlane: Excellent password generator & manager🔐
Dashlane solutions can boast of practices that elevate personal data security and password information management to a level that translates into improved productivity for its users in comparison with less advanced tools.
This software will let you skip memorizing passwords for apps you do not use frequently and remove the burden of password management altogether.
How 💡Dashlane top features work for increased productivity:
it stores all your passwords
it evaluated password strength and identifies risks of a data breach
it notifies of password compromise detection instantly
Pricing💲 The service is free for storing up to 50 passwords.
KeePass: Efficient password management 🛅
Not to fall victim to data breaches, we need reliable and easy-to-use solutions for password management. KeePass provides practices on how to improve password management with a guarantee of the best results in protecting your privacy and security.
The best about its interface is listing the groups, which helps manage passwords stress-free.
How 💡KeePass top features work for increased productivity:
it is time tested tool that is built around trust
it demonstrates consistent performance
it encourages users' productive habits aimed at optimizing time allocation.  
Pricing💲 Unlike password managers which are notoriously costly, KeePass is an open-source software offering its service for free.
RoboForm: Time-tested password manager🔏
How to reduce data loss and make it secure? The only way is to rely on an advanced tool such as RoboForm which was launched in 2000.
It puts the principle 'better safe than sorry' into practice with guaranteed results of user security.  
Aside from high-quality password management, it offers two-factor authentication, auditing, capturing and saving sensitive data, and access on multiple platforms including Windows, Mac, iOS, Android, and all major browsers.
How 💡RoboForm features work for increased productivity:
it saves time on storing credit card numbers, notes, and contacts
it secures data with strong encryption
it offers a reliable password generator.
Pricing💲 Available in free and paid versions.
Noisli: Sounds of nature for focus💡 and calmness
Deterioration of productivity can be reversed by using tools like Noisily. It facilitates workflows by giving you freedom from noise and assisting in building resilience and focus when performing goal-directed tasks.
How 💡Noisli top features work for increased productivity:
it lets you explore untapped ways of boosting productivity with nature sounds without leaving home
it unlocks your creativity by offering to create your own sound mixes and playlists.
Pricing💲 The functionality that includes 16 sounds and up to 15 hours of daily streaming is available for free.
Focus@will: Music for your focus⛳ backed up by science
Focus builders are supposed to energize and motivate users, and Focus@will does. If you suffer from distractions and a wandering mind, this tool will be helpful in training your brain to keep focused on the task at hand.  
How 💡Focus@will top features work for increased productivity:
it takes a personalized approach by offering to start with a quiz on the type of music you will benefit from  
It tailors to users' needs according to their behavior
the content they provide helps eliminate distractions and prevent decreases in performance.
Pricing💲 After the one-week free trial, the cost is $7.49 monthly. For teams, there is a special offer: $2.75 per month per user for up to 5 users.  
Freedom: Uncomplicated site blocker 🧱
he rule of keeping productive goes like this: 'When in doubt –  zoom out'. But with an increase in the number of online distractions, it may be hard to do.
There comes Freedom blocker, which provides temporary blockage of access to social media, and selected websites, and, with user permission, can stop online presence on a computer or mobile.  
How 💡Freedom work for increased productivity:
eliminates distractions
helps keep the focus on work that demands undivided attention
contributes to building healthier time management habits.
Pricing💲on a premium plan, the cost of service is 8.99 monthly with one month free.
Momentum: Instant improvement of wellbeing😍
It is a neat habit tracker for iOS that maximizes your results when it comes to setting ambitious goals. Your new habits will be linked in a calendar for monitoring progress stress-free.
How 💡Momentum work for increased productivity:
it has a system of unobtrusive reminders for tracking habit-building.
users can export data to Excel or Numbers (CSV) to organize habit-building at best
users can use a notification banner for managing the habit list stress-free.
Pricing💲 You can download Momentum for free and then buy additional levels via in-app purchases, which range from $1.99 to $14.99.
StayFocusd: More than a site blocker ⚡
StayFocusd is an extension for Google Chrome and Mozilla Firefox with over 500000 users.
It restricts the amount of time you spend on certain websites. If you go over the preset time limit, you'll be unable to access that site until the next day. But StayFocusd has additional features to make it more than a simple blocker.
How 💡StayFocusd top features work for increased productivity:
it is fully customizable
users can set the amount of time for fun and work
users can set days of active work
there is a special option called 'Nuke em!' that bans ALL sites for the time you allotted as focused work.
Pricing💲 Free to use.
Rainy Mood: Audio🔉🎙️ background for your productive day
Rainy Mood is a tool for enhancing productivity by providing the sounds of rain for creating a beautiful audio background for work and relaxation.
It makes Rainy Mood the most favored rain experience available online (downloadable from Apple App and Google Play Stores).
How 💡Rainy Mood top features work for increased productivity:
it has four customizable rain scenes — Classic, Ocean, Countryside, and Café
it has a sleep timer that fades out after a set period of time
it keeps the question of user data security a high priority.
Pricing💲 $2.99
Kaizenflow: Best Pomodoro🍅timer⏱️
If you believe in 25-minute sessions of deep work, this tool will be extremely helpful. Kaizenflow consolidates a Pomodoro timer with lo-fi beats to make interruption-free work requiring focus accomplished.
It's a definitive choice for getting into a flow state and reaching the set goals.
How 💡Kaizenflow top features work for increased productivity:
Introduced as a simple app with a timer, it also enables  you to:
create a simple to-do list
mark tasks as in progress and sone
choose background music
manage your Pomodoro sessions stress-free.
Pricing💲 Free.
Carrd: One-page site builder ⚒️
Carrd is a web design service that provides you with one-page sites for pretty much anything, including personal profiles, landing pages to capture emails, and more.
How 💡Carrd top features work for increased productivity:
Carrd provides a simple, responsive, and free way to build one-page sites, which saves users time and resources
users can choose site building from a template gallery or from a blank canvas
applying the tool is smooth and effortless (every step a user takes is accompanied with easy to follow instructions)  
Pricing💲On a basic plan, it is free. The premium plan costs $19 per year.
Quad9: DNS for free💪🏽
Quad9 is a free DNS service that can be used to protect your computer, mobile device, or IoT systems against malicious content.
How 💡Quad9 top features work for increased productivity:
it provides a secure service by blocking lookups of host names from an up-to-the-minute list of threats.
this blocking action protects your computer, mobile device, or IoT systems against a wide range of threats such as malware, phishing, spyware, and botnets.
In addition to guaranteeing privacy, this service can also improve performance.
Pricing💲 Free.
Backblaze: Your cloud ☁️ storage
It is one of the best online backup services providing scheduled automated backup. Backblaze's features include unlimited storage, a streamlined user interface, reasonable prices, and sharing functionality.
Backblaze also offers decent security and privacy and is compliant with GDPR. It is easy to use and cost-friendly.
How 💡Backblaze top features work for increased productivity:
aside from unlimited backup and wide sharing capabilities of the tool, it saves user resources considerably by offering a good quality service for reasonable prices.
Pricing💲 $7 per month.
MegaBlock: Easy tweet management for Tweeter users🐦
Known since 2006, Tweeter needs no introduction. Its newsfeed keeps you updated and entertained. But with fake news and manipulations, it is easy to get drowned in negativity. If you are an active Tweeter user, you will surely appreciate MegaBlock.
As its name suggests, it allows you a wide range of blocking options, from blocking the tweet and the one who posted it to its followers.
How 💡Megablock top features work for increased productivity:
it optimizes the time of online presence
it improves user security.
The step-by-step description of the user experience of the tool is here.
Pricing💲 Free.  
And some bonus tools and apps for boosting your productivity and motivation because we love you:  
🍀Coda is one of a kind tool offering a huge variety of templates, which make it ideal for keeping all your docs together 📂
🍀The Product Folks offers a free ebook with inspiring product stories 📜
🍀Nira introduces a wide choice of project management templates 💡
🍀I Write Like is a simply awesome app (you can copy any writing of yours, and the app will tell you whose style among famous writers and journalists is the closest to yours)✍🏽
🍀Beautiful News Daily is the resource that supplies you with a stream of news built around meaningful experiences and societal achievements presented in categories of environment, quality of life, health, clean energy, nature, and animals📻
🍀Read-O-Meter estimates the time of reading for any text 📚
🍀Rainyscope creates perfect audio and visual background for focused work with the sound of summer, autumn, winter, and spring rains 🌦️
🍀Instaminutes delivers a perfect solution for those who are burdened with the task of summarizing meetings, sales calls, and interviews. Short and actionable summaries enable you to plan more effectively and focus on prioritizing healthier boundaries at work 📋
How to Use Technology to Boost Your Productivity
There are a number of ways you can use technology to boost your productivity. One way is to make sure you have a good understanding of your tools. If you are not comfortable with a certain tool or application, take the time to learn it. There is no shame in admitting that you need help and seeking out resources to learn.
Another way to use technology to boost productivity is to automate tasks whenever possible. For example, if you find yourself doing the same set of tasks every day, see if there is a way to automate them. This could involve creating a script or macro to automate the task or using a tool that automates the task for you. This can save you a lot of time in the long run.
7 Simple Tips to Help You Stay Productive Throughout the Day
Start your day with a plan: review your goals for the day and make a to-do list. This will help you stay focused and on track throughout the day.
Take breaks: although it may seem counterintuitive, taking short breaks can actually help you stay productive. Taking a few minutes to step away from your work will help you refresh and refocus when you return. Remember that our working memory can keep around 7 items so taking breaks is essential.  
Set deadlines: giving yourself deadlines can help you stay motivated and on track. When you know you only have a certain amount of time to complete a task, you'll be more likely to do deep work and get it done.
Eliminate distractions: turn off your phone, close your email, and find a quiet place to work. By eliminating distractions, you'll be able to focus.
Automate everything (almost): There is little sense to automate things you do seldom or once.  Name tasks you do often or daily. Once you have them listed, you identify room for automation.
Use a time tracker: it quantifies the process and makes it easier to plan.  
Practice self-compassion: remind yourself of how much you have done. Taking such an approach will help you reach goals faster.
The Most Important Productivity Tip You Need to Know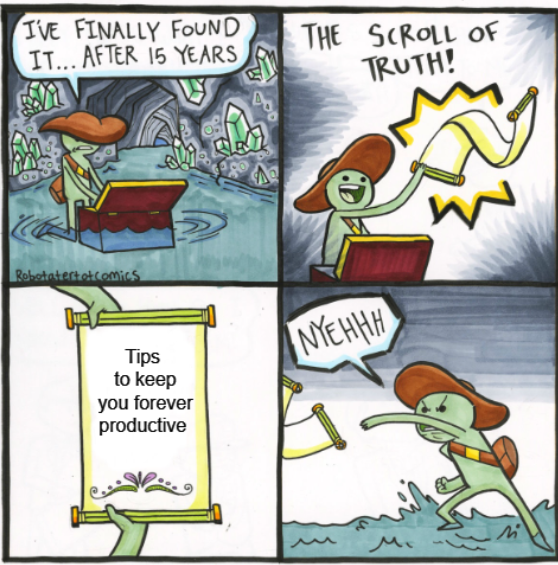 There are a lot of productivity tips out there, but if you had to choose just one, the most important one would be to find a system that works for personal knowledge management.
In building a personal productivity style, create a system built around subtraction, not addition. It implies following the bare minimum of rules but making them mandatory.
It helps develop what experts call 'crystallized vision' and:
see patterns more clearly
collaborate with others more effective
perceive complex ideas.
Yet, what suits one person might not cater to the needs of the other person, so it's important to experiment until you find a system that helps you get things done. The most important thing is to stay consistent with your productivity system.
If you let it lapse, it will be harder to get back into the habit of using it. Once you find something that works, stick to it, and don't be afraid to tweak it as needed.