Team Dashboard to Monitor your Team Performance
Discover how the team dashboard can make team management more flexible and team-oriented. See what TMetric can offer you on the way to maintain team harmony in the workplace.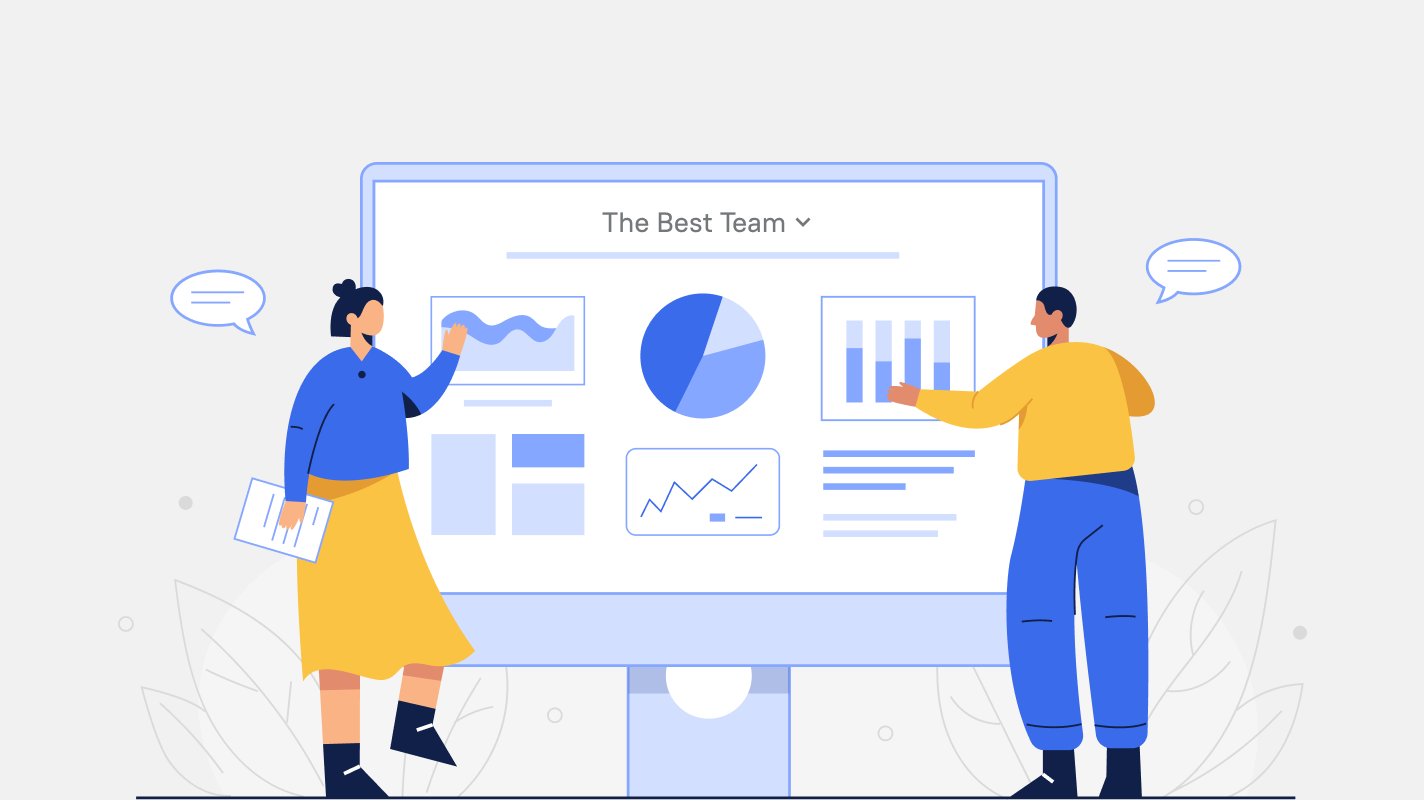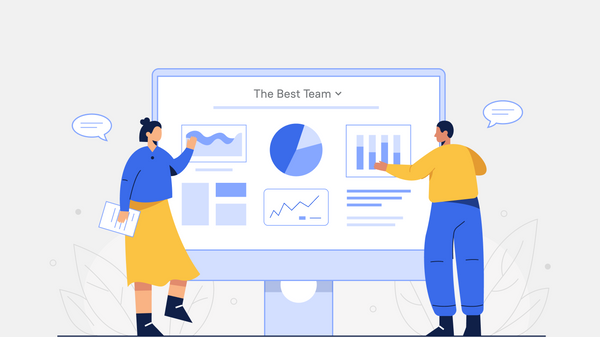 A key responsibility of any project manager is to monitor and coordinate their team's work. The coherent work of the team leads to a successful project completion. Having an interactive dashboard on hand can streamline the team management process.
With an effective team management dashboard, you, as a manager, can control both remote and freelance teams.  You can quickly access all the necessary data about your team - see the tasks they do, the time they spend on them, whether they are working or not at the moment.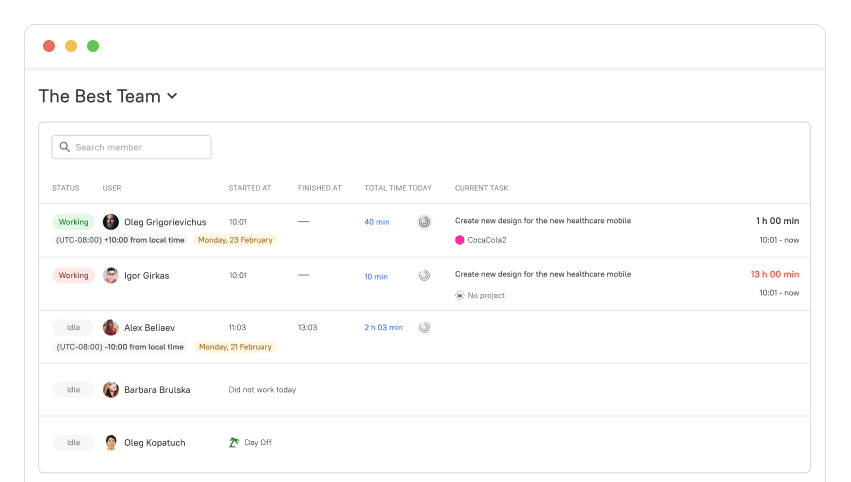 Besides work tracking of a team, you get an activity overview of all your team members. This will allow you to better understand what affects your team productivity and to improve their workflow.
TMetric provides a convenient way to check your team's daily agenda, see their activity monitor and real-time data on how your team is performing. But before we have a closer look at the TMetric Team Dashboard option, let's see why team management is important in general.  
What is Good Team Management?
Team management is the process of supervising, organizing and leading a team to reach a common goal. It involves team building, communication, motivation, problem-solving, and decision-making.
Its aim is to ensure that tasks are completed efficiently and effectively by assigning roles, setting goals, and establishing a team environment.
Good team management includes setting clear goals, delegating responsibilities, providing feedback, fostering collaboration, and building trust.
Using team management software can help organizations streamline their workflow and keep teams organized.
Why Use Team Management Software?
Team management software is a helpful tool for managers who monitor the work of a team. This software is designed to help manage projects, assign tasks, keep track of progress, and collaborate with team members virtually.
You can also use team management software for a range of team-level operations, such as scheduling, resource allocation, task management, and reporting.
As a consequence, you get well-coordinated team work for achieving your common goals and completing your customers' projects on time.
Essential Features for Team Management Software
Team management software should have the following key features: time tracking, task assignment, reporting and analytics, collaboration tools, project management, and communication tools.
Time and Attendance Management
Manual time and attendance tracking can be inconvenient and quite time-consuming. Automatic recording and managing employee attendance, including hours worked, vacations, and sick days can significantly simplify this process. With this feature included into the team management software, you can know exactly who and when worked and how long to properly calculate your employees' payroll.
Task Management
Managing tasks and activities that must be accomplished within a certain time frame is a key to a successful project completion. With the help of this feature, project managers can organize, schedule, and track tasks to ensure they are completed correctly and on time. It can also involve setting goals, assigning tasks and delegating responsibilities.
Convenient Reporting
Team management software typically provides convenient reporting capabilities to quickly and easily generate useful data and reports. This data may be used to optimize team performance, improve communication, or analyze the results of specific tasks. Reports may include task lists, resource utilization, and project timelines. Additionally, many software solutions offer customizable reports, so users can customize their data to fit their specific needs.
Easy Collaboration
Team management software is designed to make collaboration among team members simple and efficient. The easy-to-use collaboration feature can help unite a team during the project implementation process. When teammates know what each of them does and what objectives they can solve for each other, then the work will move forward with a greater force.
Team Dashboard
More often, such software includes a team dashboard, which lets you monitor your employees' work activities with ease. This enables you to analyze whether your team is doing the right things to achieve your common goals, accelerate project readiness and evaluate teamwork.
TMetric Team Dashboard to Monitor the Team Productivity
TMetric is designed not only for team time tracking, but also for keeping track of tasks, progress and other data related to the team's performance. This app helps make it easier to identify areas of improvement and see how a team is dealing with their goals and objectives.
With TMetric time tracker, team management gets to the new level. You can easily create a team, set a work schedule, holidays and time tracking permissions for its members, monitor their work and pay them correctly.
A team dashboard is a powerful tool with a highly visual interface that allows  to quickly access your entire team data at one place. The benefits of using a dashboard like the TMetric Team Dashboard are numerous.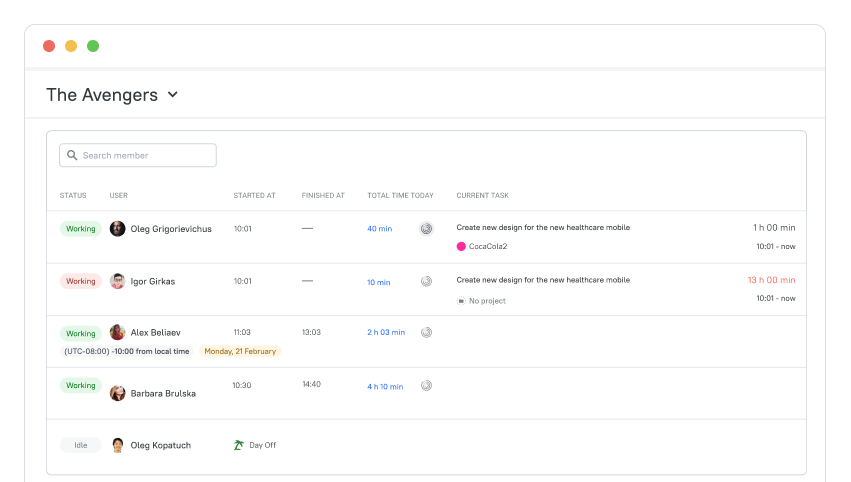 Among them, we can highlight the following ones: easy management of your team, increasing their productivity, improving the process of collaboration and work building, as well as involvement of all participants in the process.
Probably, you are eager to know what this dashboard represents and how to properly use it.
Daily Check-in Dashboard
The Team Dashboard in TMetric is an invaluable tool to help you manage your team. It helps you get a full overview of your team's work at a glance. By tracking your team progress and seeing what they are up to, you can keep your employees motivated and keep pushing them to do better.
On a simple dashboard, you can quickly analyze and understand your team's performance, track their daily activities and attendance, and, finally, make better decisions to support your team.
According to the information received, you will be able, as a manager, to give teams a clearer overview of their work, as well as to provide insights into their progress and to improve collaboration.
How to Use a Team Dashboard
The team dashboard option is available only if you add a team to your workspace. To use it, click the Team item on the left-side menu.
This tool represents a series of columns and fields to collect the data. When you open the dashboard,  you will see the table containing the following metrics:
the current status of each team member for the present day
the time when they started and finished their task
the total time they worked on the current day
the name of the current task they do
and their activity levels
To go to the Activity page of a specific team member, click the View Activity icon.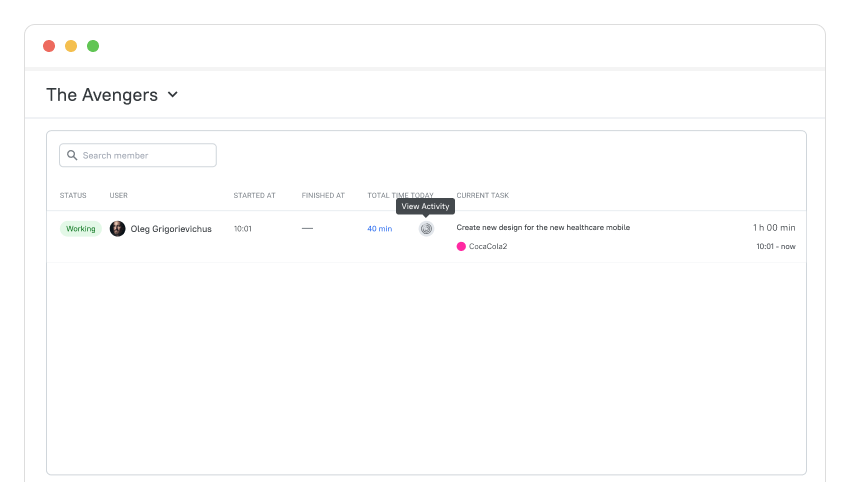 You can view the work of a certain team, you can select a team's name in the drop-down list.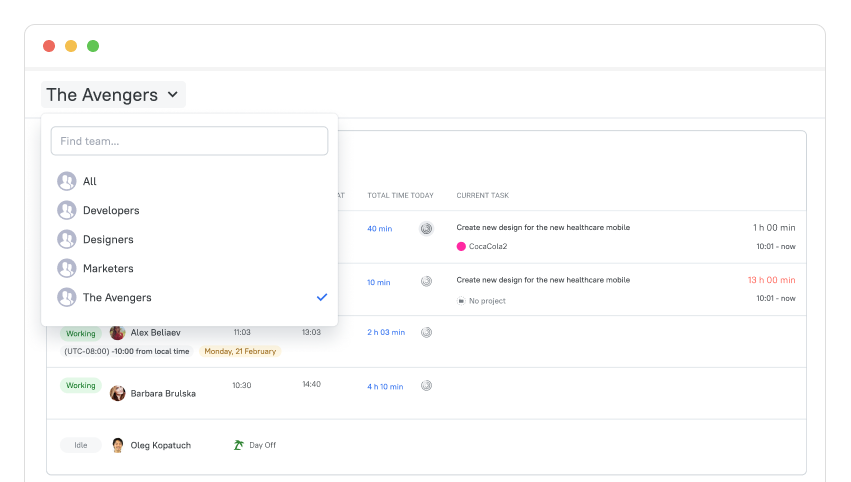 The team management dashboard will help managers:
organize a daily schedule of their team
have quick collaboration with subordinates (know who is online, who is at lunch, who has already finished the working day)
improve their daily workflow (see what tasks are in the works)
Using a dashboard will help teams reduce their workload, increase productivity, and save time.
Review Team Performance
To review team performance, start by setting clear objectives and expectations for the team. Then, measure progress at regular intervals by gathering feedback from team members, customers, and stakeholders. Use the feedback to identify areas for improvement, and then develop a plan for addressing those areas. Finally, celebrate successes and recognize individual contributions to the team's progress.
To assess the productivity of your teammates, you can use a variety of methods. You can use objective measures such as the number of tasks completed, the quality of the work they produce, or the amount of time it takes them to complete a task. You can also use subjective measures such as feedback from customers or other team members to evaluate how productive a teammate is.
TMetric offers the most convenient way to track employee productivity every day. The Activity feature was added to TMetric in order for you to monitor your team performance. There is no need to gather feedback from users or use other measurements, TMetric will collect all the necessary data for you by itself.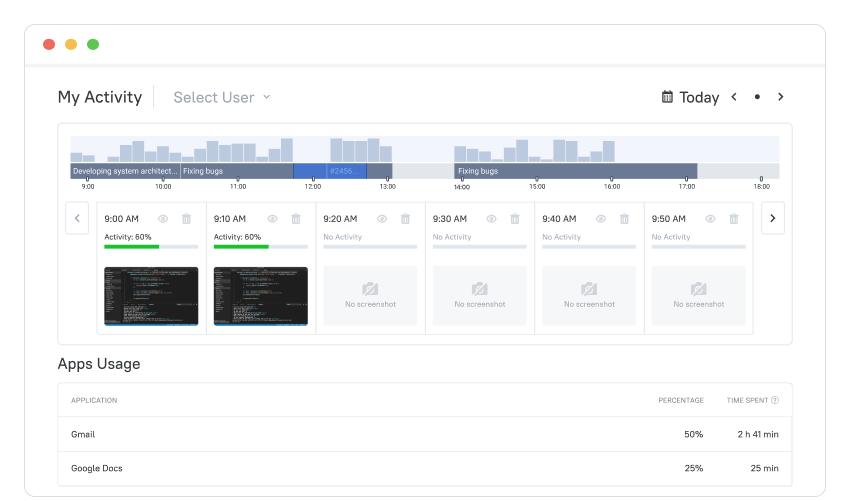 On the Activity page, you will find the information about your employee activity levels, apps and sites they use and visit at work, as well as screenshots of each monitor taken randomly every 10 minutes by the desktop app.
You can easily enable activity tracking in TMetric, as well as, view it from the team dashboard.
When you have an activity overview of your employees, you can properly analyze, improve and manage processes within your team.
Track team progress
Reporting plays an integral part in the team management process. Team reporting is the process of gathering, compiling, and presenting data from various departments or teams within an organization to a manager or other persons responsible for making decisions and/or actions.
The collected data can be used to analyze team performance, identify areas of improvement, measure progress towards goals, and more. You can also easily control budgeting, make forecasts and financial analysis, measure compliance, and get customer feedback.
TMetric provides a variety of reports on projects, tasks, team members, apps and websites they use. A project manager can see summarized data about all the members of the workspace - workdays and time they worked, their paid time off, billable amount and costs, as well as their online time and activity levels.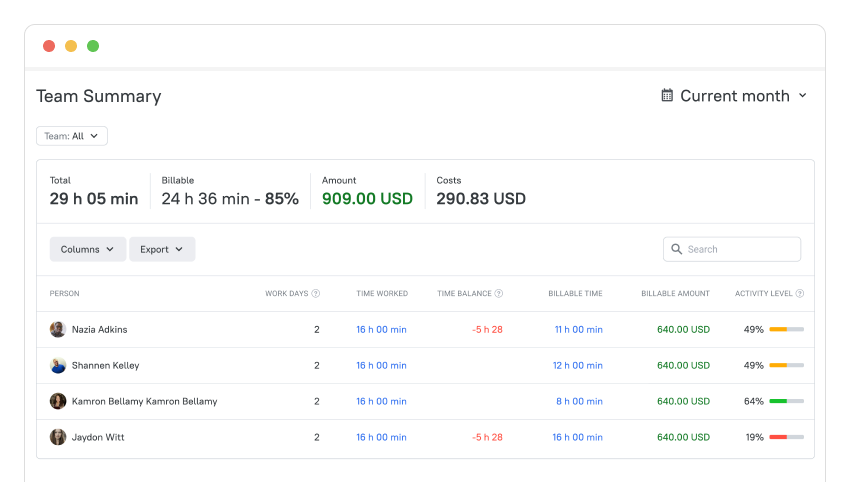 You can view the reports in TMetric by clicking the corresponding item in the left-side menu. Just click and choose the report you need - the Projects Summary Report, the Tasks Summary Report, the Team Summary Report, the Activity Summary Report, the Detailed Report, and the Apps Usage Report.
There is also a possibility to export report data to different formats to further use it inside the company or send it to your customers. The reporting data can be conveniently used for billing purposes and creating payroll for your employees.
Concluding Lines
Managing a team requires many different skills. Team management software can simplify all this process. It helps you create clear roles and responsibilities for each team member, set expectations for performance, plan and monitor the team's work in real time.
A team dashboard is a vital tool in allowing you to oversee the development and progress of your team. TMetric has this feature and lets you get insights into your team's daily work, manage their workflow, and keep them focused and productive all day long.