To the Freelancers Who Will Settle For Nothing Less Than Tracking Work Time
Time tracking in a freelance career is one of the cornerstones of success: in the post, we will show the capabilities of free time tracking software that bring freelance time tracking to a level of amazing experience.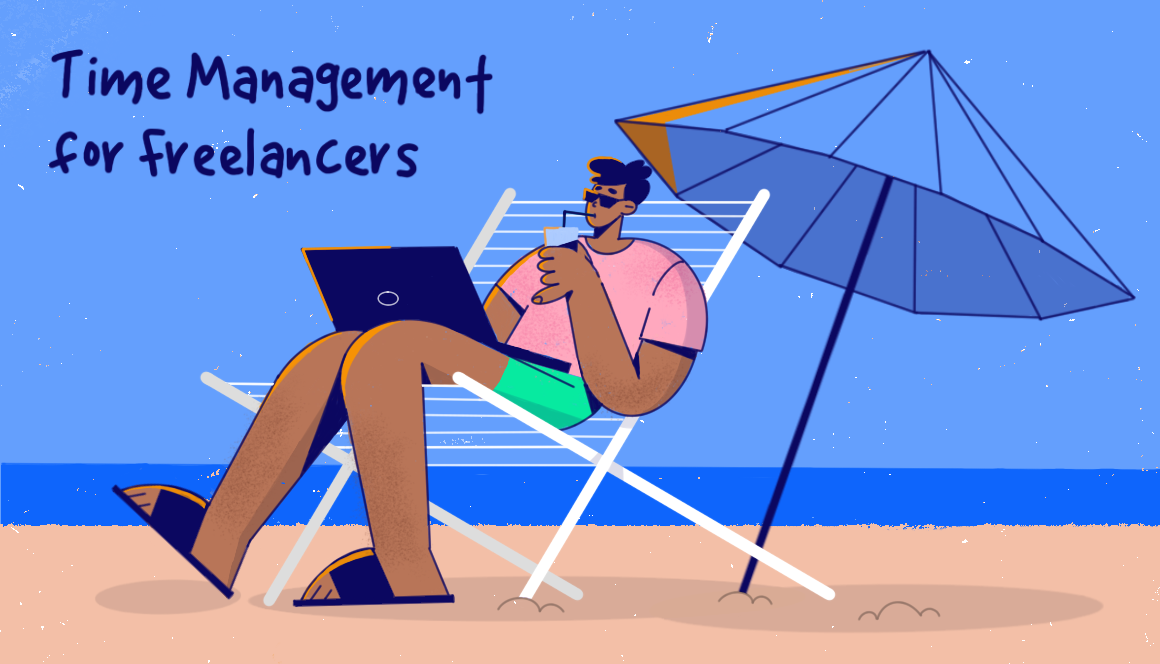 Freelance careers whether they are related to web development, writing, designing, online teaching, marketing or legal services (the top most lucrative freelance industries, according to leading providers of job solutions) are dependent on time tracking.
Being an available and reliable work solution for management of multiple projects and clients, freelance time tracking software  greatly contributed to embracing the idea of freelance culture globally.
The pandemic 'transported' freelance future to now. The stunning stats behind the freelance market skyrocketing growth alongside its geographical distribution and revenue generated from freelancers can be found here.
The must-have skillset in freelancing is built around strategic vision of freelancer's work time. With the well-thought time management, a freelancer will be able to:
forecast the overall success of any given project
estimate the time consumption of the tasks
evaluate the profitability of the clients and projects
improve business scaling opportunities
increase the income.  
If you want to be truly productive rather than being in 'busyness delusion' and adapt to the fast-changing situations with ease (as 2020 showed us, this is the case everybody can relate to), freelance must have the benefits of a regular job and some extras.
Hence, a freelancer's ability to master the art of time management, allocate time for work and set rate to cover business and life expenses are the building blocks of freelance career as well as the key issues to address.  
To achieve stability of growth, in addition to project management basics, freelancers have to be efficient to manage:
their cash flow
their non-billable and billable time
accountancy
taxing.
To get insights on tax tips and amazing stats related to the global freelance market, we recommend a read here.
Freelancers that have the skillset embracing project management and time management through utilizing capabilities of freelance time tracking are guaranteed to gain a competitive advantage on the independent contractors' market.
The Independent Contractor: The Roles of Winning
The Schedule Maker  
Checking on a list of goals and tasks is a great technique for feeling organized and motivated but it can quickly spiral into exhausting attempts to keep up with a long list of obligations, which in actuality blocks contractors from moving forward.  
The most effective remedy is the most simple one: use a time tracker to identify the activities and habits that disrupt your healthy routine and prevent the productive goal-setting.
How can a time tracker help? It allows to build your schedule around your peak performance time. To know what time you show most productivity, choose a model with activity tracking capabilities: consistent observation of activity patterns will help you see peaks of productivity visualized on the timeline.
Additionally, to boost your performance further and keep you going throughout the work day, you can select to start the day with the tasks that, by your work experience, bring you instant gratification.
Scheduling supported with the time tracker can help you handle the number of meetings, block interruptions, decrease urgency, and ensure progress on high-priority projects and goals. Applying a time tracker with scheduling functions, you store and accumulate data:
to conduct analysis of how much time you actually have  
to identify the top priority tasks
to set the list of recurring activities and allocate time for the their performing  
add time in case of 'black swan' event
create a realistic schedule
define your individual peak performance time  
plan time off.
As a bonus, with time tracking and obtaining accurate calculations, freelancers have the chance of polishing scheduling skills when it comes to Social Media Management (including planning, creating, posting the content, giving the audience's feedback and monitoring content performance), and Internet research playing an important role in most freelance projects.
The Revenue Generator  
In hindsight, freelance career is guaranteed with successful promotion when based not on the type of work but best utilization of individual skills, professional experience, providing impeccable service and creating value to their clients.
Compared to employees, freelancers have the potential to gain a competitive advantage in this regard and earn more money. According to CNBC sources, the situation in pre-pandemic 2019 signaled of steady financial progress for the freelance market:
Freelancers doing skilled services earn a median rate of $28 an hour, earning more per hour than 70% of workers in the overall U.S. economy.
The focus on enhancing your income by taking a data-driven approach can be the most effective way of embracing more financial freedom and unlocking diversified channels of income.  
How can a time tracker help? As a rule, freelancers get paid per hour, per project set within deadlines and by bid or quote of price for a specific job. In either case, the time factor determines a 'getting paid' moment. Therefore, covering the takeaways from multiple projects in regards of time consumption, freelancers get the insightful  view of a project including its profitability vs. time utilization
To dive in more detail on how freelancers can build a survival strategy and manage payments from multiple clients successfully, we recommend a read here.
It means that a time tracker can help freelancers boost their profitable client list in an affordable and efficient way. Additionally, a great read on what NOT to do when mastering the role of Income Generator in freelance is here.
The Time Tracker  
As stated above, it's vital that independent contractors regardless of their industry track work time if they want to get the most out of their professional call. Indeed, freelancers with the full time remote work opportunities can choose among the lifestyles that are locked for most employees.
But it raises the questions associated with issues typical of remote workers' routine. In particular, they need solutions for prevention of burnout and maintenance of work life balance, which is often the issue in freelancing experience.
How can a time tracker help? Applying a time tracker can bring a marked improvement to building a flexible schedule. Time tracker with syncing, reporting and invoicing capabilities turns into a powerful time management tool in a freelancer's arsenal easily beating manual work time calculations, which are often counter-intuitive and time-consuming, to say the least.
One simple example shows to what extent a time tracker in freelancer's day can be time saving. With The Reports feature, freelancers generate multiple kinds of reports (including an option for tasks and projects summary) and export them as CSV or PDF files in a click.  
It is a perfect solution (no extra effort required) for presenting an itemized breakdown of freelancer's work and creating accountability when working with clients.
Widening the context of the discussed topic, we can expect that with the surge of 'digital nomadism' and a concept of remote work-life-tourism never before imagined, tracking work activities by applying reliable time tracking software will be the only sufficient way of managing and administering freelance work routine with guaranteed results for better transparency.
Thus, time trackers enable freelancers not to run any risk of congregating in crowded places: sending a report on time utilized on the project is enough to complete the project and get paid.
Key Takeaways
The benefits of applying freelance time tracking software include:
saving on calculations
focus on work that really matters
optimizing prioritization of tasks and clients
accuracy in project time estimates
staying on track even if you have to juggle several projects
making most out of meetings and communication (by applying integration for tracking time directly from email and video conference tools)
taking an approach to work  management based on time consumption
operating freelance business on organized data
prevention of miscommunication and forgotten payments
expanding your networking and clientele.  
Time tracking has a lot in stock so that freelancers could do a job rather than the math.
Freelancers can select working with multiple clients on different projects. While this flexibility is an undeniable benefit, without a proper time management strategy, it turns into a challenge. With the line blurring between the psychical and digital world, the demand for time trackers allowing for maintenance of work life balance without wasting time on calculations will continuously surge.
Aside from enabling freelancers to build an effective time management strategy, time tracking delivers accuracy of work time calculations and dragonfly-eye view of any project.
Being a freelancer that wants to maximize the revenue and boost success of your endeavors, you can benefit from applying a reliable time tracker with advanced functionality like TMetric to reduce calculating, storing and report generating hassle. Now, you can stop wasting time on calculations. Instead, save resources and money tracking time, so you can work on your business.