Top 11 Tips To Improve Your Attention Span That Take 7 Minutes To Know
In this post, you will find easy-to-follow 11 tips to build and improve your attention span and boost personal and business productivity without fail.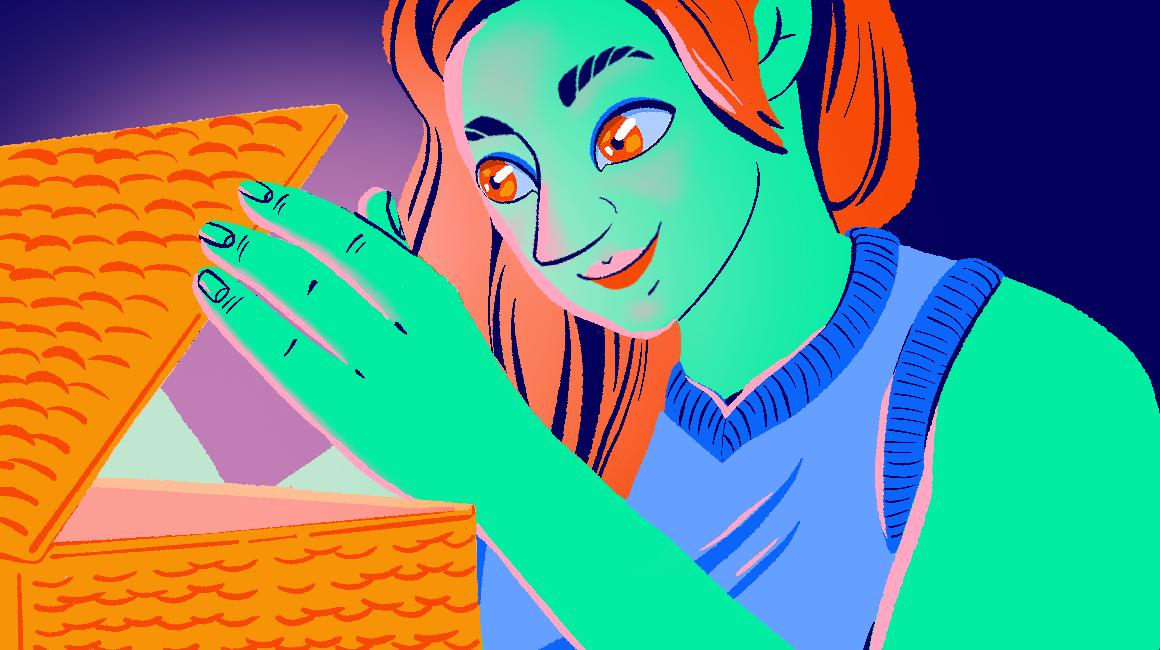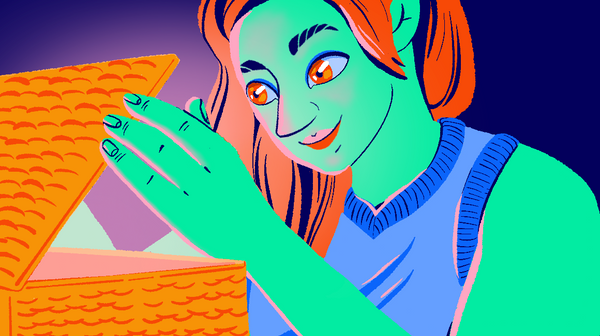 Comparing a typical digital consumer with the goldfish became commonplace.
Before diving in🥽, let us talk about that fish🐟
We all heard mind-freezing predictions about the attention span shrinking faster than the ozone layer and came across articles stating that the attention span shortened from 12 seconds in 2000 to 8.25 seconds that is less than that of goldfish.
However, this is just a popular myth that has little to no scientific backup at all.
There is no place for a human in a fishbowl as it was proved (along with giving justice to lovely fish whose actual learning abilities are more than fine).
Moreover, simplifying measurements lead us nowhere. To dive deeper and get clarity, you can evaluate your attention span by taking a short test here.
However, an online presence requires 'digital hygiene' that is rooted in a reasonable attention span, which makes the question of short attention span non-trivial, especially when we think about attention span by age and professional groups.
The definition of attention span implies the ability to concentrate on a particular activity or subject.
Hence, long attention span acquires the utmost importance for students and all categories of knowledge workers whose productivity and wellbeing can significantly improve.
Below, there are easy to follow 11 tips to improve attention span and boost your personal productivity without fail.
Know Your Triggers
The low level of concentration results from a reaction to various triggers. Knowing them is the first step in taking control and increasing the attention span.
Some of us suffer from the lowered ability to listen🎧 to the other person while others find it hard to follow the direction🏁 of the conversation. There is a group of people who cannot focus in the noisy environment🔊 and find the open offices the least productive setting due to the exposure to noise pollution.
With that being said, it would certainly benefit you to know what exactly triggers your loss of attention. Which of the channels (sound or sight) are most perceptible to 'suffering' and causing the decrease of focus?
Spend some time analyzing yourself and catch the moment when the attention ability drops to zero. It will prevent the loss of concentration at the most critical moment.
How it will increase the attention span and productivity: Forewarned is forearmed 🏹. The better we know ourselves, the easier it is to find quick fix solutions for triggering situations🧘🏽‍♂️.  
Keep controllable things in focus
When we feel overwhelmed, the danger of procrastination gets stronger. Moreover, issues we have to deal with can feel like snowballing, and it makes things worse.
A sense of control over our actions gives a boost to our motivation, which can increase our attention span. Hence, to combat the first signs of destructive stress and regain the power💪🏾✨✨✨, we should identify things we can control and focus on them, even if they are as small as breathing or planning what to do in the next ten minutes.
How it will increase the attention span and productivity: Keeping controllable things in focus will recalibrate the situation in terms of giving you a new perspective.  
Single Tasking Is The Solution
Seeing people who are making a call while sending the email and checking on the details of the coming meeting might look like a typical office landscape. We got used to the idea of multitasking and even believe that it is the only way to accelerate progress and accomplish all the tasks.
In actuality, all we do when deploying this practice is depleting the energy because we are wired to take a limited number of decisions1️⃣2️⃣3️⃣ (otherwise, the chocolate bars 🍫would not be located at the end of your supermarket journey where you may grab them without thinking).
Instead, always choose a single tasking. If we want to increase the attention span, it is important to remember that the concept of concentration itself implies that we focus on one thing at a time.
How it will increase the attention span and productivity:  It will prevent frustration caused by enforced decision making.  
❗🤑❗
Automate task time calculations with 10% off the regular price on TMetric
Coupon code BLOG10WZKX
Apply coupon code
Sharpen That Sense

We are wired to connect with the world through a complex unity of our senses. However, while dealing with certain tasks, we 'need' one sense over the other. For example, if do research, visual perception tops everything else🔠🤩.
If we are involved in listening, naturally, we rely on hearing. To increase the attention span, we can try to sharpen the 'leading' sense.
How it will increase the attention span and productivity: Concentrating through conscious activation of the sense you need most for the task at hand will work as a booster for attention.
Everybody Has The Peak Performance Time
Knowing the personal productivity pattern can be helpful not only in building the proper time management strategy but in task management as well.
By using real time monitoring tools, users can see when to allocate time⏳⏳⏳ associated with the peak performance⏫. This way, they will be able to tackle challengeable tasks demanding creative efforts by getting in the flow state with ease.
How it will increase the attention span and productivity: Achieving the level of alignment of mental and physical resources increases the attention span and allows fostering creativity.
Take Breaks
The pandemic has left most of us experiencing such a massive burnout that experts suggest its definition being reconsidered to include not only professionally related domains.
Availability 24/7 rooted in digital culture decreases the attention span and hurts wellbeing. It brought the question of signing off 📴 into spotlight and became a topic for discussions because the lack of separation between work and life is detrimental, especially for the ability to pay attention and focus.  
Regardless of the project importance or its complexity, taking a short break is essential.
How it will increase the attention span and productivity: Attention and productivity will be replenished if you take a productive break, which implies a complete change of activities (taking a walk, reading a fav book, breathing exercises, yoga, or treating yourself in any way that improves your mood).
Exercise

There is no doubt about the connection between physical activity and wellbeing. Knowledge workers due to the specifics of their routine are prone to neglecting this important aspect, which makes a negative impact on productivity and attention.
To prevent these dire consequences, exercises of any kind are a must-have component of daily activities. According to recent studies , engaging in sports🏸🏓🤾🏾‍♀️🎾🤽🏾‍♀️, among lots of benefits for health, empowers you with the invaluable skill of silencing the background noise and improving concentration.
How it will increase the attention span and productivity: Sports train focus, improve stamina and polish our observation skills.  
Difficult Task Alert

Our resources are not limitless. Otherwise, we as humans, would not experience tiredness or a feeling of energy depletion. The same goes for the ability to concentrate.
Not to waste it, it is of utmost importance to set priorities for the day and mark the tasks according to their difficulty. Focusing 🎯📝on the most difficult tasks at the time when your focus ability is at its prime will make task performance easier.
How it will increase the attention span and productivity:  For some people tackling the difficult task is easier in the morning time, for others, evenings are more productive. There is no universal pattern so setting a priority for the task: picking the time according to personal preference is what makes it work best.  
Validate Your Experience
The increased attention span brings a feeling of higher motivation and productivity, which helps reduce anxiety, the unfortunate after-effect of the prolonged pandemic people had gone through. As it was brilliantly stated in Atlantic:
To muster the energy for reentry into non-pandemic life, people need more than a vaccine and a vacation; they need validation of their experience, a broader reckoning with how they lived before March 2020, and tools to dig out from more than a year of trauma.
One of the ways to validate the pandemic experience and monitor mental wellness is to use reliable mental health apps🥰🎧💡. Paying💲 attention to improving attention (pun intended) is important for achieving mental wellbeing goals.
How it will increase the attention span and productivity: With lots of mental health apps to choose from, it will be helpful to pick an unobtrusive assistant that can improve concentration, support mood monitoring and increase awareness of work life balance.
It helps in the improvement of attention span and focus as well as exercising the skills for deep work and maintenance of phycological stability.
Get Enough Sleep
For maintaining the ability to keep attention we need a strong foundation. In actuality, it is built on the basic skills of organizing a healthy routine including a sleep routine💤😴💤.
Sleep deprivation results in the loss of focus, puts us at risk of bad performance, amplifies the stress, and blocks sustainable attention. Using sleep tracking apps can be an effective for the sleep management and improvement of attention-related skills.
How it will increase the attention span and productivity: Aside from apps that track sleep, there are simple rules to follow that will help in management of sleep routine with ease. They include distributing screen time wisely, avoiding too sugary and fatty food, prioritizing breaks and cultivating healthy habits.  
Actionable Plan Is Your Best Ally

Concentration implies activation of focus aimed at performing a single task or engaging in an activity. To proceed with confidence, making an actionable plan can be the first step to take on the way to accomplishing the tasks without overstretching yourself and develop attention span📄🏁.
A good plan covers tasks, priorities, time allocation and listing resources you will need to perform at best, which will help in experiencing deep work and improving focus and concentration.
How it will increase the attention span and productivity: Of course, the ability to pay attention isn't linked to entering as many hours as possible. Rather, it's about prioritizing and, at the stage of planning, setting the impactful work as the goal.