3 Mistakes You Are Making In Planning
In most cases, the outcome of the project is determined by how effective your planning was. What 3 major mistakes in planning do you need to avoid to lead your team to success?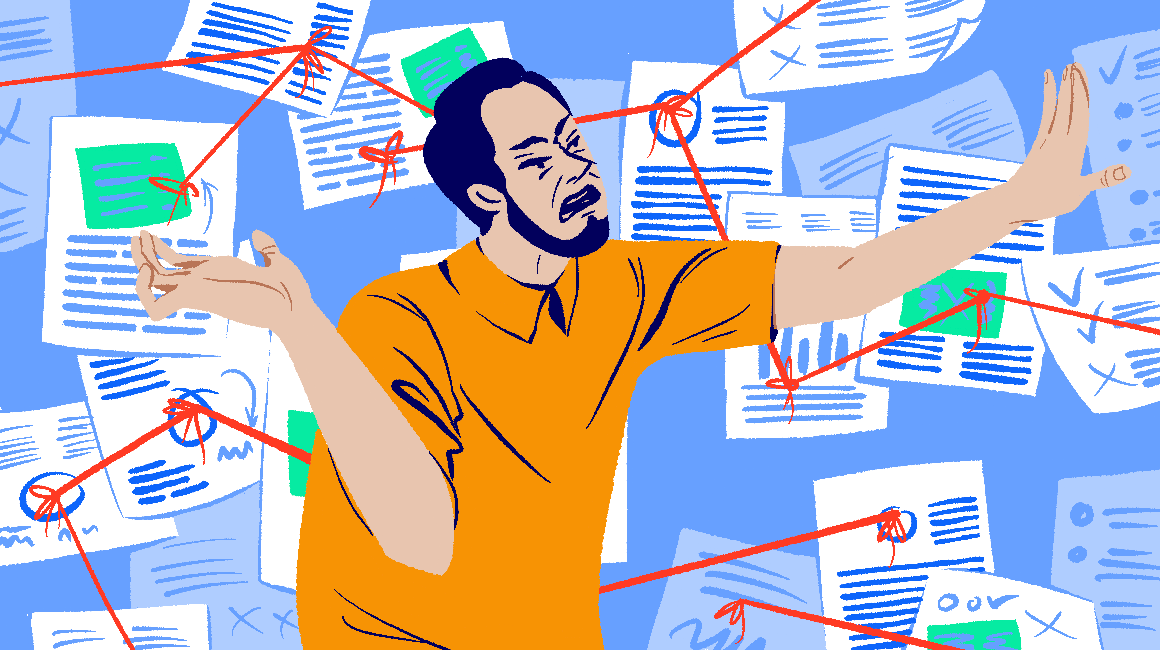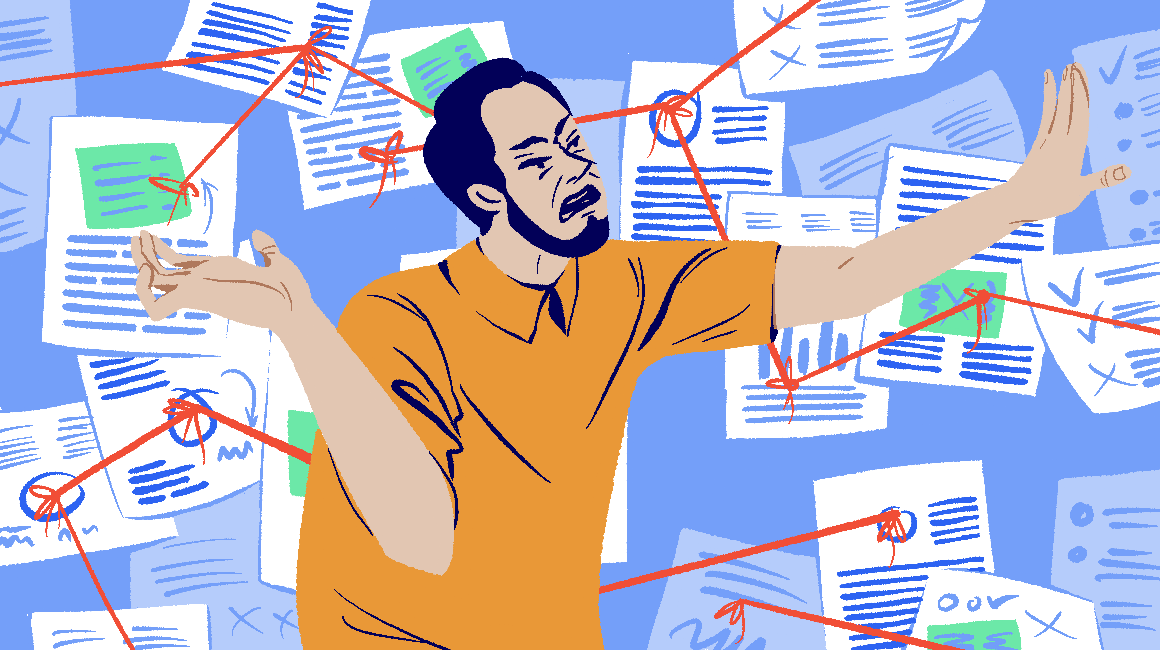 Planning implies a design of the optimal route to achieve a goal.
It's hard to talk about planning without a reference to several essential definitions.
Deciding what actions will be a guarantee of success, an efficient planner makes a blueprint based on:
allocation of time and resources
achievement of specific results
effective delivery of communication within the process.
Hence, the mistakes at the stage of planning are always associated with overlooking the following 'magic three':
Below, we give examples of the costly business mistakes and discuss how to prevent them at the stage of planning.
It's Time to Take Planning Seriously
Lacking of planning that translates in time mismanagement can have fatal consequences for businesses. The recent example is the story of Toys "R" Us bankruptcy in 2017.

The company lost its momentum by failing to set timeframes and claim e-commerce presence early on, which eventually killed the business that was unrivaled before and had the strongest competitive advantages in toy industry.
Another example is Kodak failure to catch up with the ideas of its own employees: when Steve Sasson, the Kodak engineer introduced his digital camera to the management, they just advised to forget it.

It happened because the company failed to plan ahead and set goals strategically. The rest, as well as Kodak presence on the market, is history.
Planning on all tiers prevents from making grave mistakes that, as history teaches us, can be as costly as $125 million, which NASA lost when using the wrong measurements before launching a Mars orbiter.

How could it happen? It was a classic mistake of ignoring the communication aspect. Focusing on big goals while neglecting the small detail, which required simple checking on what metric systems the teams stick to, resulted in the failure of performance.  
Ignoring these three aspects brings numerous issues that can multiply and create serious roadblocks in project management:  
disproportioning goals and timeframes
miscalculations that bottle up the workflow  
inconsistent communication that leads to disregarding task dependency
choosing the wrong number and types of goals
To avoid these costly errors, there are several one-fits-all apps catering to the needs of project planning that strategic thinkers can find useful.  

Come with Solutions in Mind For Effective Planning
Automatic Time Tracker⌛⌚⌛: TMetric  
How do we know that we are making time related mistakes in project planning? One of evident indicators is inconsistency in meeting deadlines.
Hence, when the task and project management fails, time tracking certainly needs to step in. A free time tracker that provides employee time tracking in the most effortless way can be a game changer in project planning.
Guesswork in planning is good only for urgent case scenarios. Thus, if you want to remove guesswork, estimate with the real numbers. Applying automatic time keeping provides project tracking data of accuracy. Furthermore, the time metrics visibility allows:
to create work estimates with precision
to adjust the existing parameters accordingly in the real time
to record events and milestones daily.
to forecast the project performance on all the stages till completion.
Why TMetric: It is the example of a free time tracker with planning functionality. Its capacity for more effective planning is supported by the following features:
With the supporting time tracking app (TMetric or alternatives),  you can prevent time-related mistake in planning.  
The Bottom Line: Precise estimates are the instruments of productivity. You estimate the amount of work in minutes, hours, days, weeks, or months for additional flexibility that is crucial in planning.
Goal Management App🌱✨🎯: Strides
Failing to set goals realistically is a common mistake in planning. It breaks down to forcing yourself to set too many goals and piling up things-to-do without regarding their long-term or short-term perspective.
In both cases , it can cloud your company judgement, create roadblocks rather than help build the strategy.  and lead to lack of flexibility. Applying a solution to assist you in keeping goal setting in control can be helpful.
Why Strides: It is a flexible goal setting solution that lets you define SMART goals and build the productive habits. Its functionality includes:
Comprehensive dashboards presenting goals and habits in a neat way
'Goal and habit timeline' that lets monitor progress in habit building
Reminders on actions to take to build a habit
Synchronization across all devices to access latest statistics
Differentiation of failed and successful goals to keep user accountability
With its goal streak feature, Strides creates extra motivation.
The app has a free version and its pro plan starts at $4.99 per user per month.
With the supporting goal management app (Strides or alternatives) that gives objectives rather than procedures, you can avoid mistakes of goal setting and keep your to-do list professional.
The Bottom Line:  While there is no arbitrary number of goals, indulgence in planning too many leads to pitfalls. Thus, taking in consideration time-related metrics and previous experience can translate in realistic goal setting and clear vision of the priorities.
Project Management System🧩🌟📈: ClickUp
As we stated above, proper planning is not about adding tasks to the list. On the contrary, perfect planning is about striving for having the bare minimum in a visible and clear form. If we do not have time for planning effectively now, later we will have to find time to do things over.
If there are some unexpected tasks along evolving anyway, does it mean we should quit detailed planning? The answer is qualified 'no'.
In a complex environment of the project planning, applying a project management tool can help make progress and avoid mistakes rooted in ignoring  critical task interdependencies.
Why ClickUp: It is a recognized leader on the market of productivity tools with diverse planning functionality. Its feature set is constantly updating:
The layout enables teams to maintain multiple projects
The tasks in the list are automatically organized
Its system of notifications provides solid grounds for effective communication
Its capabilities support brainstorming.
With the supporting project management app (ClickUp or alternatives), you can plan communication within projects without fail.
The Bottom Line:  Since low tech can turn not tech ready so even the simplest management framework will benefit from the implementation of PM systems unifying the planning and performance stages.  
❗🤑❗
Automate work time calculations with 10% off the regular price on TMetric
Coupon code BLOG10WZKX
Apply coupon code

Conclusion
Planning prevents blocking in performance, excludes suggestibility, reduces biases and misattribution. When done right, it also facilitates the effective communication.
Effective planning in management is essential as it:
determines the outcome of the project
increases the number of positive outcomes
sets important time and performance metrics
feeds on the data that can be validated for further projects.  
Mistakes in planning we make concern time, goals and people. Focusing on time estimates, optimal number of goals and ongoing communication set planning on rails that pave way to success in performance.
Not to start with a blank planner and feel disconcerting, use apps that will assist you in creating a timed list-to-do that fits in a project workflow: it guarantees to ignite your motivation and get things done.