Why Benefits Of Employee Time Tracking Are Big
If businesses face challenges of meeting deadlines and time management it might signal the immersion in the admin routine, ignoring the actual search for effective business solutions and not reaping the benefits of employee tracking.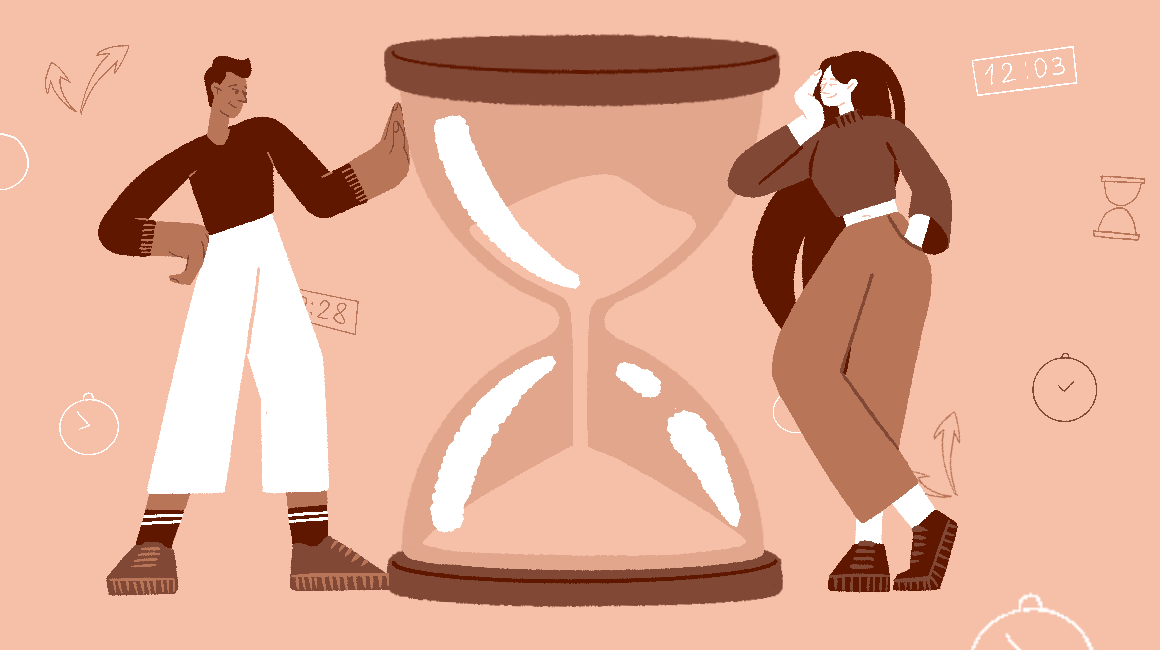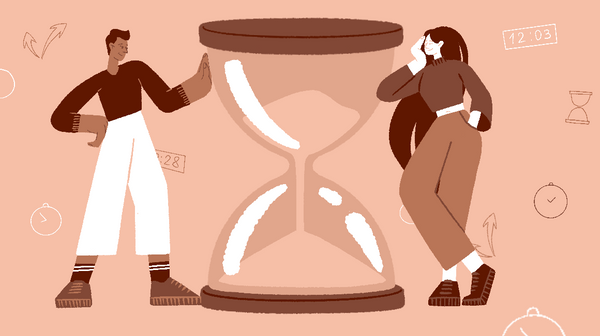 Not recognizing the benefits that employee time tracking can create translates into poor time keeping. And, according to Accelo Report, the cost of inadequate or outdated time monitoring technology for a company can reach $110,000 annually in lost revenue.
In a rich body of research presented by Finances Online , time tracking is directly stated as the only solution for addressing the issues associated with decision fatigue that most employee experience in work:
50% of professionals who do not have automated systems say manual data input and data adjustments are the most time-consuming parts of the process.
Indeed, neglecting time trackers might have detrimental consequences for all the the organization departments including HR, marketing, sales and R&D, which we discuss below alongside listing what business owners get to know for maximizing employee time tracking benefits.
Benefit ⏳#1: Know How to Analyze and Plan 🧩🌱
Two simple steps that businesses need to take for addressing any time related issues are:
generation and collection of time tracking data
its analysis.
It can shine a light on unexamined business areas that would otherwise not be visible. From this point, interdependencies within the processes and bigger patterns are revealed.
Diving deeper: Usually, using time tracking data for analysis exposes that unforeseen time related obstacles stem from:
disproportions in workloads
malfunctions in conducting business operations.
It enables employers to rebuild their business strategies accordingly.  
What's a benefit, you ask🎯🌟: Time tracking data feeding on task time estimates can become a building block in forecasting and further business planning.
Benefit ⏳#2: Know How to Prevent Employee Burnout 🧘🏽‍♀️🧘🏿‍♂️
Explosive effects of overwork was well known and became the subject of discussions under the global shift to WFH. With time tracking, aside from accuracy, employees get metrics enabling them to maintain work life balance at best.
Diving deeper: When you properly set the boundary between work and life, you reduce stress and optimize lots of processes related to both work and outside work areas.
Applying time trackers allows:
to automate work time calculations
to remove the burden of admin routine
to take necessary breaks just in time
to provide a comprehensive overview of what your work schedule looks like in terms of creating healthy boundaries.  
What's a benefit, you ask🎯🌟: Automatic calculations, offline tracking and time off module create a comprehensive solution of actionable support of employees' wellbeing.
Benefit ⏳#3: Know Where Work Time Goes ⌚
Time tracking can be of great help to employees in staying both accountable and consistent on a long term basis. Featuring offline time tracking means creating the unbreakable uninterrupted workflows.
Diving deeper: Like staying in the middle of the board is the best winning strategy you can choose in chess, finding the productivity peak hours can be a starting point of building the time management strategy fitting individual employees' needs at best.
On a level of the business operations, deploying time tracking software shows great results upon the application across multiple industries where employee monitoring is an integral part of business operations.
What's a benefit, you ask🎯🌟: Management by metrics will help avoid being led astray with hundreds of decisions and stick to operating on controllable input metrics.
Autonomous time tracking tools implemented in work of HR, R&D, marketing and sales departments remove frictions of coordination and promote the idea of collaborative strategy built around efficient time, project and budget allocation.
Benefit ⏳#4: Know Where Your Money💰 Comes From
Applying employee time tracking can be beneficial in terms of gaining valuable insights in project profitability and evaluation of what deliverables are working best in regards to revenue generation against time and resources consumption.
Diving deeper: The functionality of time trackers including transparency of billable hours solutions allows employees to differentiate billable and non-billable tasks, create invoices and export data for additional transparency when it comes to payroll processing.
Furthermore, analyzing where time consumption is excessive might be an indicator where it will be beneficial to cut costs and change project management tactics.
What's a benefit, you ask🎯🌟: Aside from increasing efficiency of your payroll processing, employees get means of creating accurate customer invoices to set clear pricing and establish professional relations with clients.
Data in employee time tracking can also assist in adjustment of pricing for products and services determined by current fluctuations of the market.
Benefit ⏳#5: Know How to Build the Perfect Schedules 📅
Time tracking provides the details of what's comprising the task, along with estimating the amount of time it takes and defining the best timing within the project to complete it.
Diving deeper: If you switch between classic to-do, a watch list, and a to-do-later lists, without keeping tabs on time, staying on schedule can get overwhelming.  Automatic time tracker allows:
to define non-negotiable things like meeting deadlines.
to forget about checking on whether the work time is recorded.
Hence, it proves to be one of the most reliable solutions for creating an effective schedule.
What's a benefit, you ask🎯🌟: Time tracking, when applied strategically, will be an important instrument in building trustworthy relationships as a vital tool for keeping employees' motivation and providing means for staying on schedule.
Benefit ⏳#6: Know How to Improve the Team Communication🔊
If you're responsible for team management, you know that the necessity to integrate time for communication is crucial. Defining parameters of accountability when it comes to organizing communication keeps from getting bogged down by overuse of virtual video calls, excessive meetups and micro decision fatigue.
Diving deeper: The trend for taking a more flexible approach to work arrangements including work from home and hybrid mode of work requires that businesses create solutions of delivering effective communication within the project timeframes.
What's a benefit, you ask🎯🌟:Advanced time trackers like TMetric, which was named as one of the best time management apps in 2021 , has a functionality of a wide communication spectrum.
In particular, it enables employees to track time across multiple communication services and unburden employees from spending mental energy on controlling the process of time utilization.
Benefit ⏳#7: Know How to Aim at Sustainable Growth📈
It is a stated fact that there is often a gap between desired results and actions, especially in regards to developing the business growth strategy .
Diving deeper: To lessen the gap, businesses aiming at flourishing and healthy growth invest in monitoring the allocation of time and resources when aiming at sustainability of organization and its growth.
Time tracking has a capacity of leveraging valuable data by generating reports in the attempt to highlight areas for improvements and define business intelligence.
Operating on time tracking metrics can guarantee you to close this gap faster, accelerate digitalization of your business, overcome risks of upscaling and increase the dynamics of long-term growth.  
What's a benefit, you ask🎯🌟:Adopting the time tracking strategies can improve our ability to grow and upscale in adjusting to increased complexity of the business expansion.
Wealth of Knowledge 🧐
To conclude, business owners can help employees utilize time tracker functionality by using time tracking metrics as an accurate and multifunctional operational instrument, adopting a systematic approach to time keeping and focusing on the following benefits of employee time tracking:
achievement of work life balance
enhanced business effectiveness
managerial confidence
improved communication
increased employee productivity
cultivation of healthy work routine
reporting and billing efficiency
decrease of stress.
Making the best use of employee time tracking practices provides a myriad of benefits for building the effective business strategy, shortening communication flows, increasing productivity and delivering maintaining means of work life balance.