Why Time Keeping Is Important. 7 Best Time Keeper Apps
The need for time keeping that ensures transparency of work without imposing pressure runs deeper now when we have to adopt to dramatic changes brought by the socially distanced reality and global switch to remote work.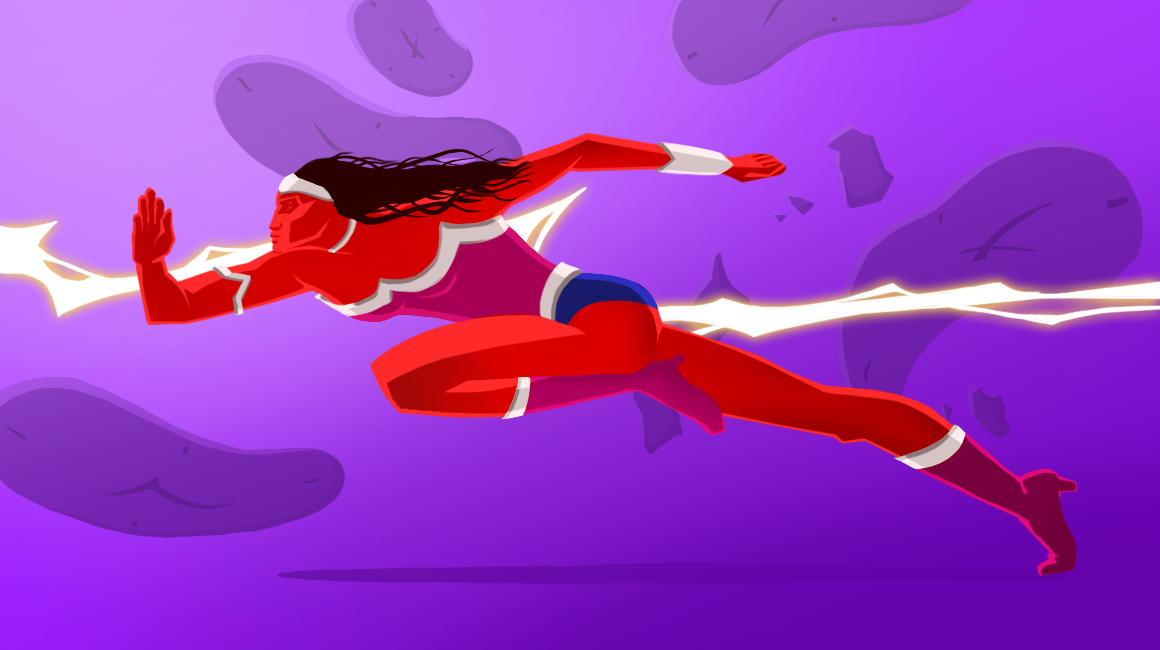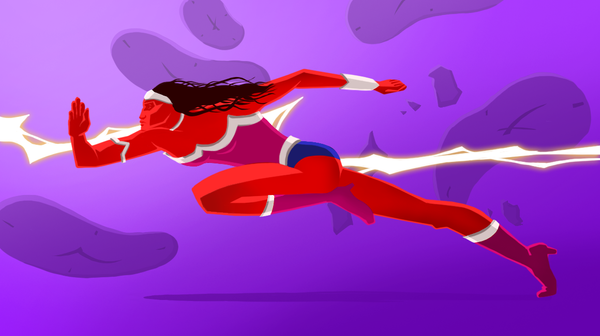 The need for reliable time keeper apps that can ensure transparency of employees' work without imposing pressure runs deeper now when we have to adopt to dramatic changes brought by the socially distanced reality and global switch to remote work.
As CEO of Cisco Chuck Robins put it for Fortune :
My peers have made comments like, "If you had told me in January that 95% of my employees would be working from home and the firm would be running as well as it is, I would never have believed it." Now that we recognize what's possible, that paradigm shift is going to stay with us.
In this scenario, time keeping is the valuable practice that guarantees 'delivery' of certainty about work time directly to employees' workspace. Furthermore, time keeping becomes essential for bringing the following key aspects into focus:
personal productivity
accuracy of work time calculations
facilitation of remote work
maintenance of work life balance
elimination of micromanaging.
Below, there are 7 time keeper apps to assist employees in trading their time and expertise in exchange for money at best and track billable work hours with amazing accuracy, and more.
This time tracker has something for everyone. Its automatic time recording capacity helps reduce time on tedious tasks and brush up time management skills for accomplishment of any business goal without extra effort.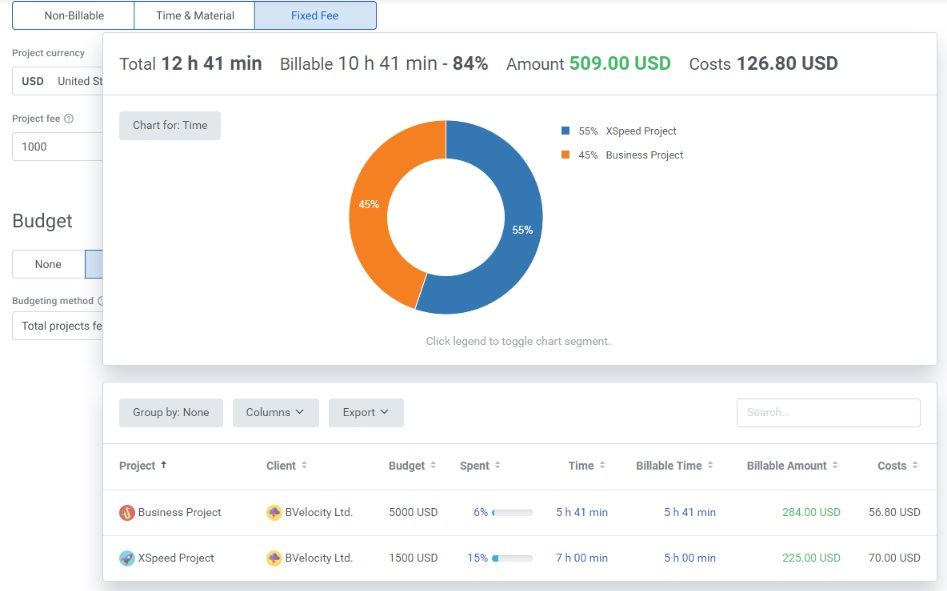 To enable employers to address the issues of remote work , TMetric offers plenty of solutions. It is a minimalist tool with a low friction ensuring precision of calculations no matter where the employee is located.
We know how tempting (though proved to be counterproductive ) multitasking is. To prevent loss of productivity, TMetric turns out to be best equipped: its timeline shows employees' workday in a clean and non-obtrusive way.
TMetric Main Strengths:
Differentiates billable and non-billable hours
Generates detailed Reports on Projects and Tasks  
Provides project budget tracking
Enables employees to work in offline mode
It allows employees to send time off requests and see time off balance
Integrates in 50+ services (including email which means users can capture correspondence time in tasks)
It is available in English, Russian and German
TMetric is accessible on a free plan for the team of up to 5 people.    

Timenotes is a perfect fit for team's time management. Business owners can greatly benefit from applying this app across multiple departments to distribute workload evenly and prevent time loss on administrative routine.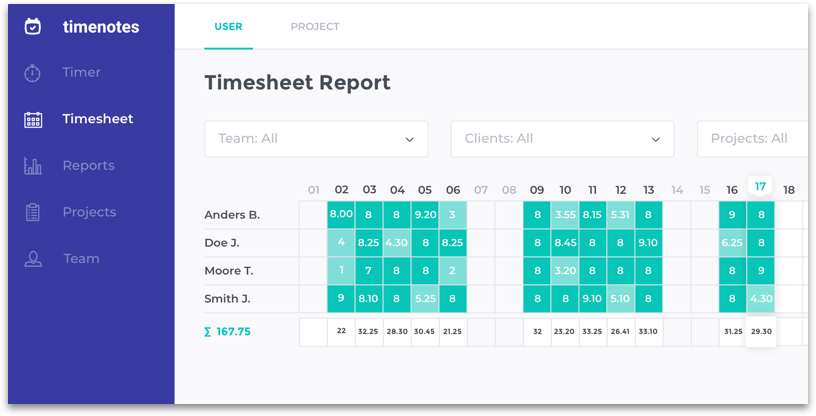 Timenotes is accessible as a web-application, mobile app for Android and iOS, and browser plugin. It has an interactive user interface for easy time tracking and monitoring employees' activities. It can be of great benefit in HR work as it helps identify high performers and build the reward system accordingly.  
Timenotes Main Strengths:
It syncs automatically with the cloud account across any device you use
It enables users to bookmark ongoing tasks
The time logs can be edited manually
It allows you to browse time logs history and daily summary
It is for individual use and remote teams up to 5 members.
There is no doubt that playing guessing games when it comes to work time calculations may come at cost. With Clockodo, you can keep your working hours and categorize the time logs by clients, projects, and tasks.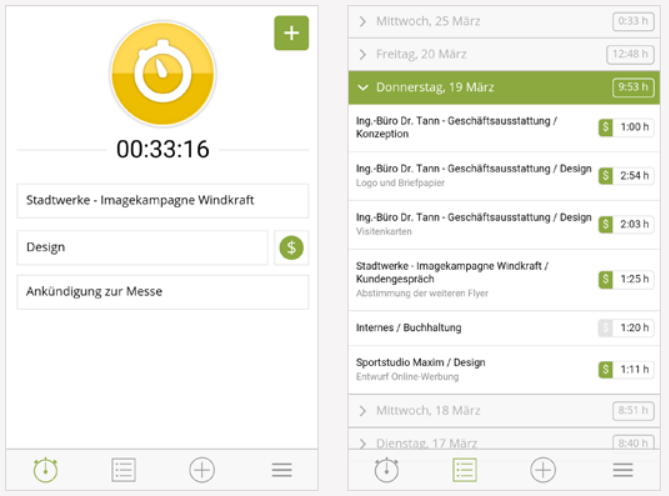 Additionally, the app enables you to create invoices and share them with your clients to ensure timely payments.There are lots of customizable options that are easy to use with its REST API. Besides, users can activate digital signature for all the documents related to time keeping in Clockodo.
Clockodo Main Strengths:
The app is equipped with a stopwatch to start and stop recording in a click
It has the option for generating individual activity reports
With the team calendar, it provides rich scheduling options
Employees can send time off requests directly from the dashboards.
The app functionality makes it easy to launch time keeping effortlessly. Moreover, it provides options for handling multiple projects on-the-go.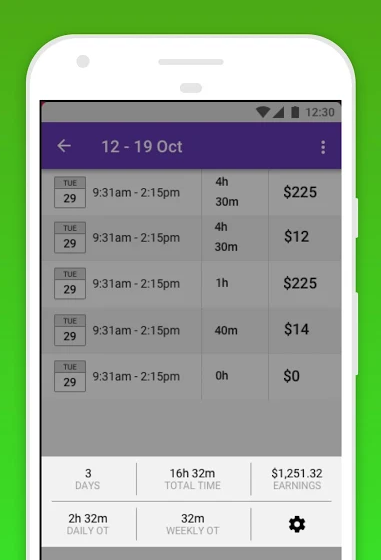 One of the key benefits that Hours Tracker app comes with is data security and safety of time logs. It enables users to roll up by time (from daily to annually) or by job, and it sets rates so that you see the estimated pay for each task. It suits both employees and freelancers whose earnings rely on hourly rates. Tracked work time can be processed for payroll and invoices.
Hours Tracker Main Strengths:

• The GPS can be turned on or off, or set to be activated.
• It allows to generate reports by pay period, week or month
• It lets you calculate overtime hours and pay
• It ensures accuracy of time recording with an instantly launched time calculator
• A notification widget to review the duration of task performance.

To instill confidence in remote worker about precision of their worktime calculations is to empower and motivate them.  Timedock provides users with highly detailed timesheets for managing large scale operations. Timedock can be applied on both Android and iOS devices.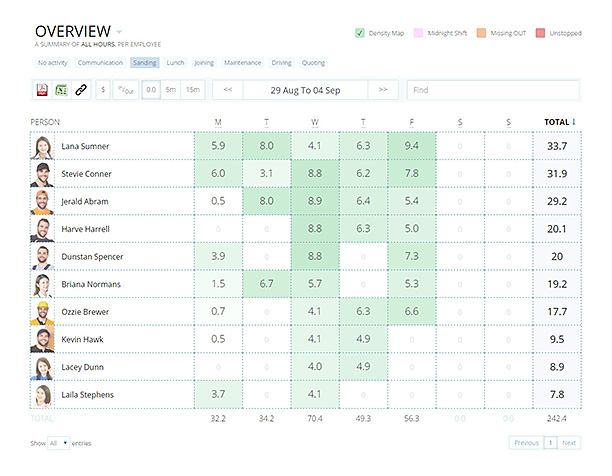 Timesock is a great solution for companies that want to ensure smooth transition of their employees to remote work while keeping accountability at both ends. Users will surely appreciate the simple and intuitive design of the card-based interface.
Timedock Main Strengths:
It enables users to make task input instantly
Has start, stop, delete and resume the task functions
It provides client billing
It allows team integrations for shared projects
It has multiple workspaces making it easy to switch between projects.
ubiAttendance App ensures reliable time keeping for employees working remotely. With the customer base located across 50 countries, the app delivers impeccable service and accurate time tracking results.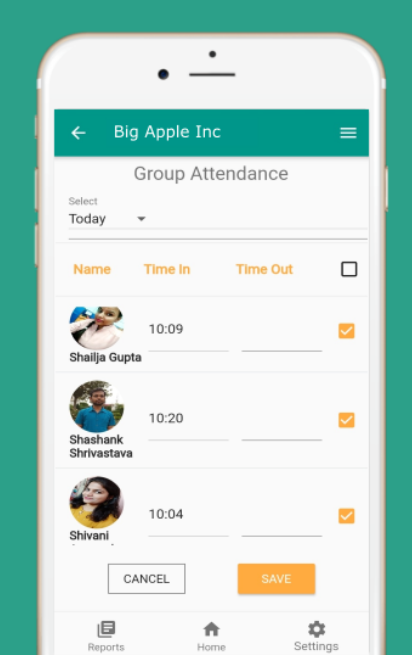 Applying the option for quick start, users can register the company and add employees. Additionally, there are options for monitoring attendance with or without face recognition.  WFH employees can clock in and out anytime while managers get notified of all the attendance related detail from any location.
ubiAttendance Main Strengths:
It provides hourly pay option that integrates with HR software easily for instant payment calculations.
Being a full-suite app for time keeping, it will be ideal fit for varied professionals including health industries and service providers.
It has impressive configuration potential: business owners can add departments, designations, shift timings, and holidays
The Basic Plan is available for 5 users for free.

It is a time keeping application that is your full-fledged assistant when you need to take control of your screen time. By implementing this app, you enter healthy habit building routine stress-free.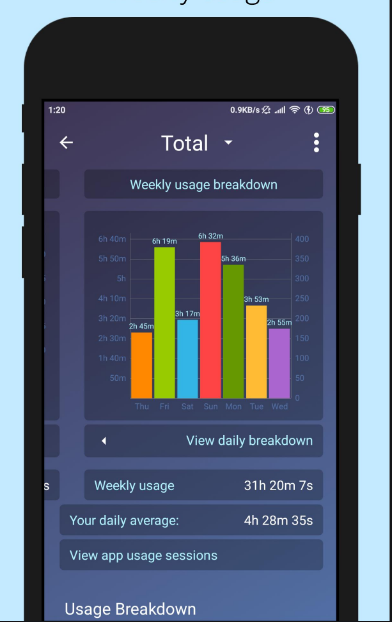 You can enjoy it either on iOS or Android. It comes as the best solution against distractions that can seriously increase personal productivity and bring lifestyle changing results quickly.
Being simple and user-friendly application, it enables you to see how much time you spend on your device and what apps were most time consuming. You can set usage limits for disruptive apps and get notified upon reaching the usage limit.
StayFree Main Strengths:  
It instills the idea of self control without being oppressive
StayFree ensures accurate usage statics
It is a battery friendly app
It provides multiple language support options for Dutch,English, French, German, Russian, Spanish, Turkish-speaking users.
Conclusion
With implementing time keeping practice on a daily basis, you guarantee to benefit your task performance, face any challenges associated with remote work and improve the quality of your life by creating a clear border between life and work .
The time keeping applications we presented above in the top 7 list may be game-changers when you need to pave the right path to work life balance as well as timely accomplishment of your projects. The range of choice you have is encouraging for getting an app that fits your work and lifestyle needs at best.