10 Surefire Ways to Know Freelance Won't Kill You
With the pandemic striking businesses globally, the popularity of freelancing and working from home skyrocketed. Freelancers being not restricted geographically, can remotely collaborate with the individuals or companies located anywhere. But, is freelancing always better than having a regular job?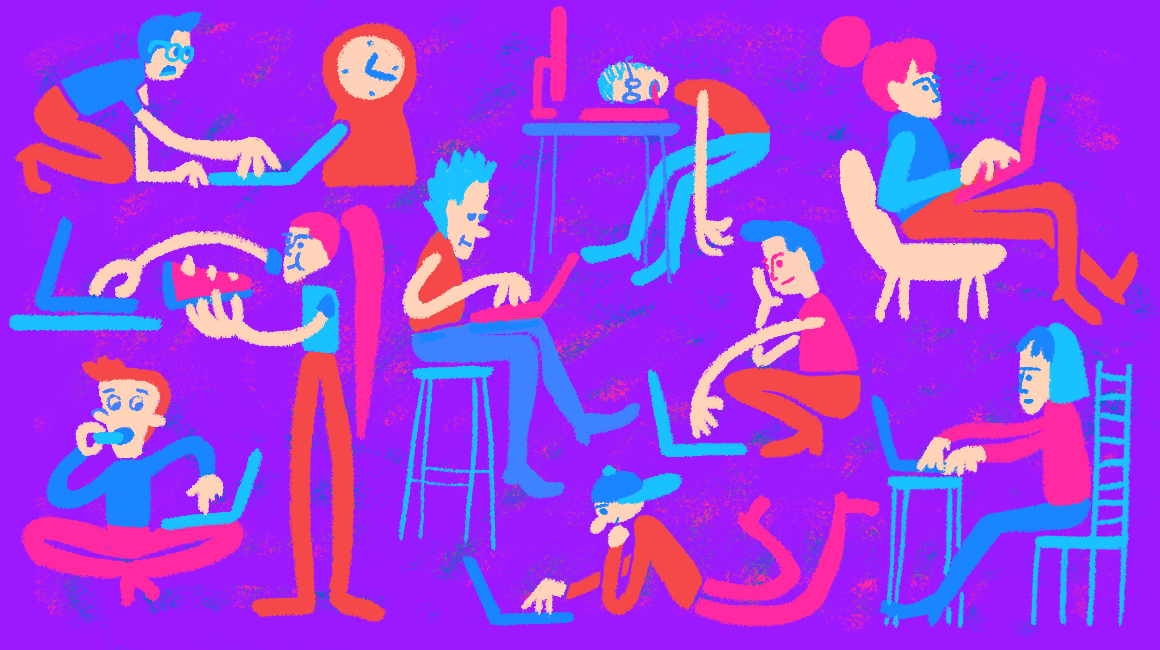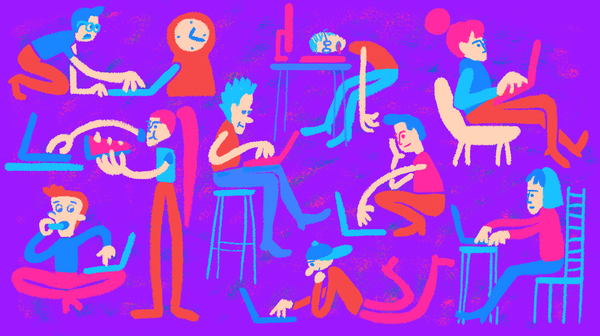 While freelancing has been around for years, it was considered a relatively new model of self-employment. But with the pandemic striking businesses globally, the popularity of freelancing and working from home skyrocketed.
Freelancers being not restricted geographically, can remotely collaborate with the individuals or companies located anywhere. From the comfort of their own home, they manage their schedule and set their conditions. But, is freelancing always better than having a regular job?
If you're not sure what it takes to be a successful freelancer and how it differs from having a regular 9 to 5 job, just keep reading.
Here are 10 How-to questions you need to ask yourself as a freelancer to ensure a lucrative career.
Time-Management


When you have a regular job, you also have set, regular work hours.
When you're a freelancer, things are a bit different. They usually go like this:
you accept a new project
you make a deal on the deadline for finishing it
the rest is up to you.
The person that hired you has nothing to do with your work hours. That means you set your work hours.
To achieve success, at this stage it is of utmost importance to know how to:
organize your time
organize your schedule
organize your tasks and projects.  
The recommended tools to assist you in organizing the process and making it maximally optimized:
TMetric for time tracking and ensuring accuracy of work time calculations.
Cushion for scheduling with precision.
Wrike for balancing your project management with ease.
Building the routine so that you knew all the time-related costs is a step #1 to get things done and advance as a freelancer.
Payment


When you have a regular job, you know exactly how much you earn each month. You receive your paycheck at a steady pace, and you always know how much money to expect.
But, as a freelancer, you don't have this luxury because your monthly earnings vary depending on the amount of work you find and take on. You bill each project differently. Besides, employers have different preferences on how to do the payment.
"As a freelancer, you simply need more negotiation and detailed deals. What you also need is to record your billable time," says Mariah Fiber, a freelance writer and editor at Best Essay Education.
Most freelancers use a time-tracker to record how many hours they've spent on a project, especially if they work on an hourly rate.
Home Office


Most freelancers struggle to find some privacy in their homes, especially if they have a larger family. When you're living with your parents, partner, or children, it might be hard for you to focus on your job.
This is because you need a home office in order to work in peace. But, not all homes have a spare room for you to use. In that case, you have to set borders between your work and off work time and space. 
Set up a desk and your computer in a selected room, and treat your home office as the actual office.
Socialization


When you work in an office with your colleagues, you get a chance to socialize and exchange ideas. However, as a freelancer, you're all alone. This can be a benefit:
for working with no distractions
making calls does not require special arrangements
However, sometimes it's a downside:
you have no one to consult
you can't brainstorm with colleagues
you have to rely on your own professional opinion.
To surpass this obstacle, you can use team collaboration tools such as Trello, and communicate with other freelancers from your industry.
Training & Education


Every professional should have the goal of professional improvement. That includes:
acquiring new skills
mastering new tools
staying professionally updated.
While a regular full-time job usually includes seminars and professional training organized by the company you work for, freelancers are on their own. However, they can manage just fine on their own:
join online professional webinars
take online courses
attend professional events nearby.
There's always something happening and it's your job as a freelancer to track it and participate.
Stress & Pressure


As a freelancer, you can reduce work-related stress to minimum. This is thanks to:
flexible work hours
being able to make decision without dangers of micromanagement
eliminating unrealistic deadlines
To maintain the balance and manage stress at optimal level, you should cultivate the productive habits and learn to prioritize the tasks at hand.
Networking


Freelancers have a constant need for expanding their professional contacts and finding new ways of getting hired by great clients.
That means they need to take networking to a new level. Luckily, they have tons of opportunities to do so with platforms like LinkedIn. Besides, they need to upskill in sending professional emails and participating in online webinars for enriching their professional contact list.
Instability


As a freelancer, you're constantly afraid of the following:
not having enough clients
not sealing enough new deals.
Instability can be a problem for freelancers since they never know which client they might lose or what project is worth the time investment.
However, you can get fired from your full-time job, which equals disadvantages of employment and freelance as careers. The most important here is to train resilience and work on keep on building your professional portfolio.
Plan Savings


As a freelancer, you have to plan your own:
health insurance
retirement fund
holidays and sick leaves.
While this may seem frightening at first, all it takes is research and choosing the best ways of automation savings so that you could align your business operations with regard to your needs outside work (vacation cost, retirement savings, etc.).
The old rule of saving a penny for a rainy day applies to freelancing and lets move forward more confidently.
Written Communication


Since freelancers' presence online is a must-have, they have to take care of their written communication skills. They have to write:
project pitches
business emails
job proposals
motivational letters.
It's essential that freelancers could employ their own proofreading and editing skills. Fortunately, there is a number of tools that can become reliable assistants from day one of the freelancing careers. Grammarly is a leader on the market of online editors, and its excellence and availability for free make it our top recommendation.
In Conclusion
With the current diverse freelance opportunities ranging from receptionist to data analyst, it can the wisest move you make for your career. The majority of freelance jobs can be conducted remotely, which adds the growing popularity of freelancing on the global job markets. However, before taking this important step and making a decision of transition to self-employment, make a tick in the 10 top questions list we discussed above.