3 Reasons Time Tracking Is The Best Solution To Poor Time Management
With time management skills being stress-tested by the pandemic and uncertainty, lots of people turn to search for the right time management app and other tools of productivity to get a better understanding of rules of adjustment to a new reality.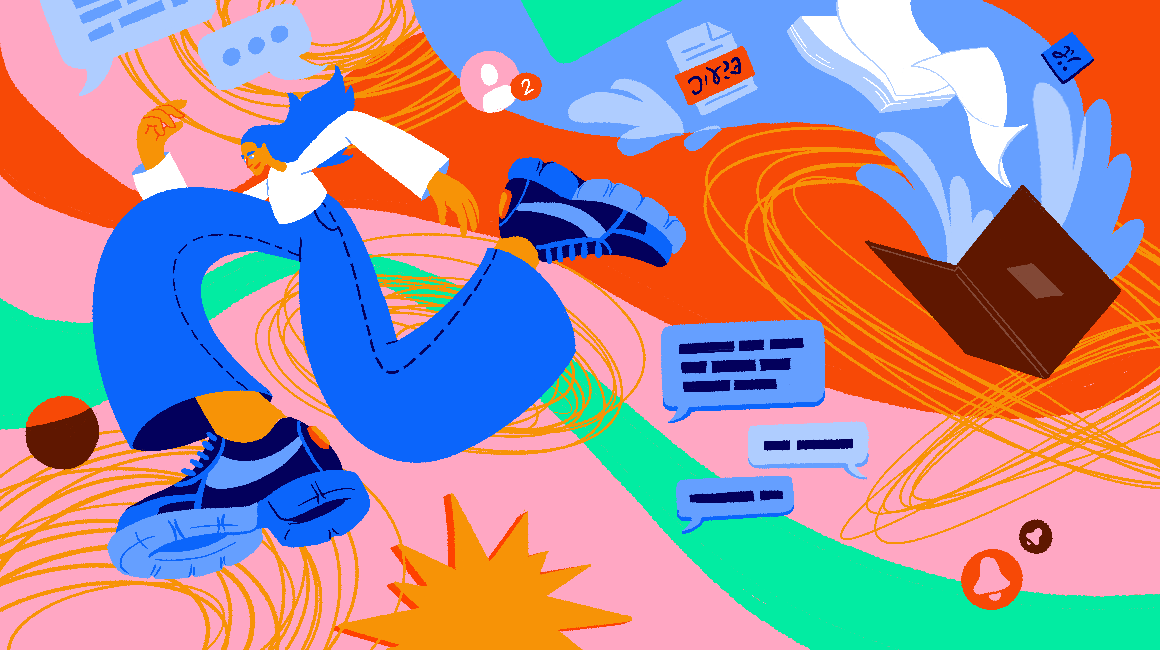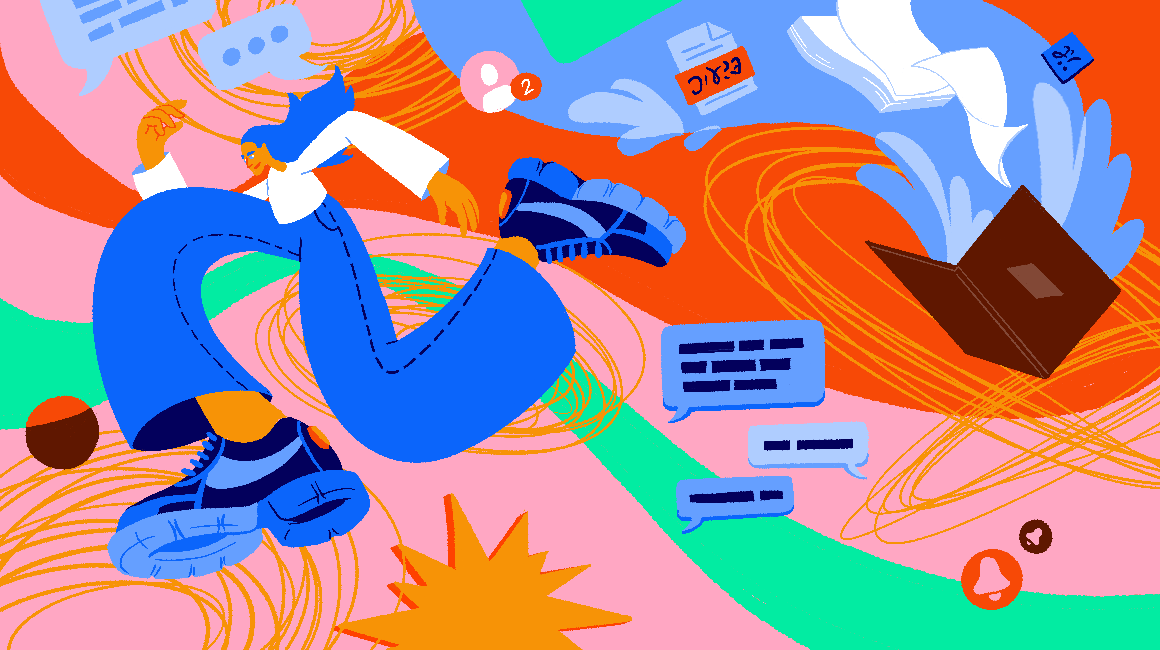 According to statistics, time tracking market size is projected to grow at a CAGR of almost 20.69% till 2025. The scale of such a rapid growth can be mostly attributed to consequences of COVID-19.
With time management skills being stress-tested by the pandemic and uncertainty, lots of people turn to search for the right time management app and other tools of productivity not only to track productivity or track time at work but to get a better understanding of rules of adjustment to a new reality.
Indeed, developing new time management habits and practicing time tracking as a fix works well. Below, we explore reasons behind the soaring popularity of time trackers for business and personal use and explain how their implementation helps reset the dial from poor time management to enriching yourself with time.  
Know Thyself And Your Productivity Pattern 📈📉📊💹  
The point of focus is identifying the peak of personal productivity.
There is no denying that the COVID-19 pandemic disrupted daily routines and made a huge impact on our physical and mental wellbeing as well as the organization of work, which led lots of people to rethinking their time management strategies.
They say that the morning hours are the easiest to manage since we wake up motivated and rested. But the difference between a good strategy and the best strategy is based on metrics, and time tracking provides time-related metrics without fail.
Digital time trackers with advanced functionality are equipped with a timeline and activity bars indicator. By observing hours you consistently demonstrate a high level of activity, you can construct a unique personal productivity pattern that will reflect your peaks of creativity.
Then, it opens gateway for 'organic' increase of productivity, which is similar to identifying best ways of mindful handling stress stated in the following quote:
Through practice, we can learn to move deliberately between an engaged state, where we're energized, focused, creative, and productive, and a recovery state, where our brain processes events, learns, and recuperates.
Why It's Important: Zooming in your personal productivity is an essential part of building an effective time management strategy. It can help you:
automate decisions that otherwise can be tiring and time-consuming
reach better outcomes when it comes to task planning, setting priorities and taking a flexible approach in navigating the day ahead
get in flow state stress-free by removing any blockers of your creativity.
Track Your Work Time And Find The Boundary 🕕🚩
The point of focus is setting boundaries on work life for achieving the best balance.
Rather than achieving more and increasing business productivity at all costs, time management under the pandemic is about maintaining balance. Working from home, not always having designated space to work, increasing pressure on working parents and other factors resulted in reports of increased anxiety, time mismanagement and experiencing a negative impact on mental health.
It translated into a huge cost for businesses. According to cited studies :
The cost of absenteeism from work due to mental health reasons increased last year by £1.3bn from 2019's totals as work from home, travel restrictions, furlough and pay cuts changed the workplace for millions of people across the UK.
Time tracking proves to be the optimal means of setting boundaries on work hours and, thus, contributing to the improvement of mental shape. Aside from delivering accurate time metrics, it stores work time data automatically whether you work online or offline. If you are a hired employee, you can also benefit from the function of PTO tracking, which allows for a request for time off hassle-free and accessing the related information instantly.
Why It's Important:   Maintaining balance implies fulfillment and burnout prevention.  Working from home and virtual meetings are likely to stay post-pandemic, which makes the adoption of time tracking practices a must-have part of your time management not only for the obvious reason of calculating work hours but setting clear boundaries on work-life and making a daily routine less challenging. It helps:
Changing time management habits in favor of building a more balanced daily life starts with incorporating tools that can optimize our work routine. Time tracking can be one of them as it proves to be helpful in addressing work like balance issues. It not only provides transparency on time-related data but also delivers insights into time spending and puts limits on work time.
Track Time And Sleep Well 😴💤🌙✨
The point of focus here is building a healthy sleep routine and finding ways of optimal sleep management.
Time is wasted when we are investing in unhealthy habits, and depriving yourself of sleep is one of them. The problems it causes stretch far beyond feeling fatigued and even imply detrimental consequences in financial decision making .
Having an instant access to online resources creates a tight loop between a user and numerous social media platforms and causes bedtime procrastination, sometimes referred to as revenge bedtime procrastination when we squeeze 'me time' into before-sleep hours but, unfortunately, it usually turns into more screen time and more sleep deprivation.
Or, in a worse scenario, we move work to bed exposing ourselves to considerable risks for our physical and mental health ranging from suffering a stiff neck to experiencing 'coronosomnia'.
Can time tracking practices become a fix?
Yes, it can. As it was brilliantly stated , we need to 'manage priorities, not time'. Time tracking allows for setting priorities with greater clarity.
To avoid negative outcomes in organizing sleep hours and applying time tracking, we get a comprehensive view of what our time is actually spent on daily and see what distracts us from giving ourselves a chance for having a healthier sleep routine.
Analysis of time tracking data can help 'shake up' grounds that our poor time management is often based on, reshape them in a more productive way, improve focus and create conditions for more harmonious days and, consequently, nights.
Reorganizing your sleep routine can start with a simple thing as making your bedroom your personal sleep heaven by claiming it a screen-free zone and using this time for relaxing and tapping in plans and visualization of the day coming.
Why It's Important: Time tracking may be a productive micro-strategic move in improving sleep hygiene. Being a practice that encourages effective work time management and setting healthy boundaries, it easily builds in applying the solutions for better sleep management.  In particular, it can assist in:
reducing stress by providing transparency on time allocation and its actual usage
improving planning
creating time awareness
prioritizing a manageable work environment and healthy sleep routine.  
Bottom Line
Since poor time management can cause poor performance and avoidable stress, it is important to reshape your time management skillset with regard of new realities that include working from home, taking extra measures in observing safety rules, and adopting restrictions on physical proximity.
New time management trends are born more of the necessity to adjust to global changes at best than increase productivity, which was a prevailing point in the older agenda. Time tracking practices show good results in addressing the new requirements of prioritizing mental health by enabling working people (both remotely and onsite) to get a full overview of their time allocation and performance.  
To start and get a sense of control, first, there is a host of factors to regard. They are based on time tracking and cover the following areas:
a deeper understanding of your personal productivity patterns
taking a data-driven approach in creating a more balanced life
setting mental wellbeing a priority for a better organization of work and sleep routine.
Good time management does not happen by accident. It is cultivated over time through tiny changes and consistent practices that include time tracking.