Best Practices to Use Time Tracking in a Team of Any Size
Time tracking for teams saves time and money without compromising the quality of performance. And with the list of practices we introduce, you can elevate time tracking experience of your team to a new level.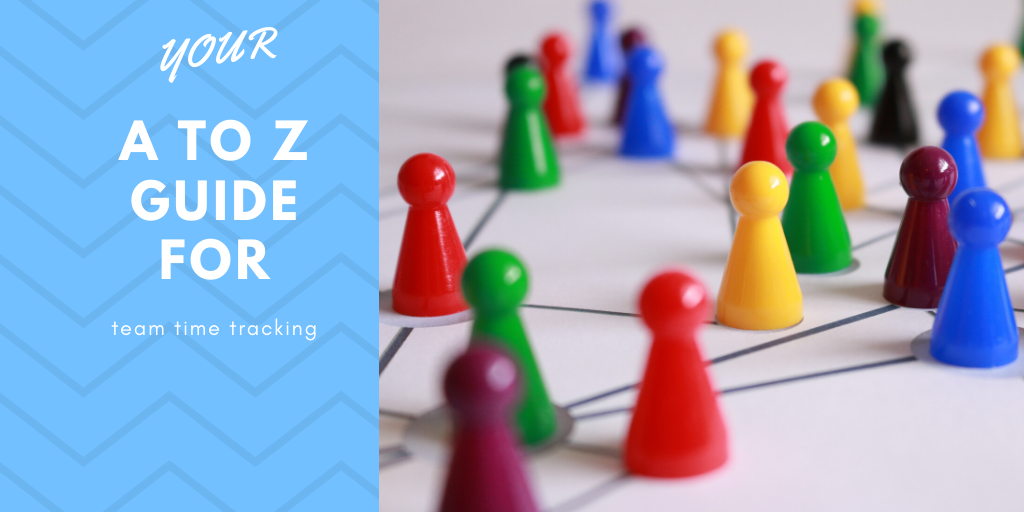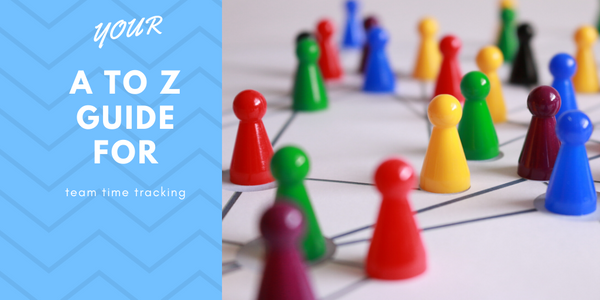 How to track time for a big team? Is it different from tracking for small teams? What to do when you have to manage a remote team? How to make best of time data you collected so that your team got relevant feedback? This is the incomplete list of questions on the manager's mind when it comes to making the right choice of a time tracker for the team.
Not to feel overwhelmed, there is an A-Z list of time tracking practices applicable to managing the on-site and distributed teams of any size.
Team time tracking: This is what professionals do
Before diving in, it should be noted that unlike time trackers for the individual use that can do with basic functionality, team's time trackers have to be not only accurate but advantageous for collaboration.
It means that the must-haves of your team time tracking software are:
automated work time recording (including the offline mode)
integrated functions for invoicing/billing/activity monitoring/reporting.
The practices of time tracking that your team will benefit from:

A: Add tasks ➕
Choose time trackers allowing this practice because this way, you align all the important work processes within a team. Adding tasks means that you can track time on multiple tasks regardless of the team size.  As a side note: opt for time trackers that have the option of adding tasks on the fly, which can boost your team's productivity even more.
B:Block distractions  📛
If you need work time to be effective, it must be distraction-free. A great way to train working in a time block is to choose time trackers with one timer and a timeline visualizing the work day. By performing ONE task at hand the team to the core principles of time management and 'deep work'.  
С: Create projects 📈
Any creative work should start with creating a project. This way, anything your team performs within the project and estimated time for its completion will be easy to see and analyze. By implementing this simple practice you handle a collaborative workload in a way that is clear and transparent in terms of each team member's contribution.
D. Detect idle time ⚓
Instead of deducting break and idle time at the end of the day, choose a tracker that has a function of detecting inactivity.  
E. Explain time tracking basics 👩‍💻
Prior to launching the project, either big or small, choose to outline the time tracking basics that you want your team to stick to. Elaborating on the importance of tracking time will bring benefits as you ensure team's understanding of time management for the specific projects.
F. Feed on time data✍
Nowadays, time trackers are all-in-one products of high storage capacity. Encourage your team to enter data related to all the performed tasks and projects to make it easy to retrieve and generate for reports and payroll.
G. Generate reports 📑
This way, your team will get the best out of their time data. For executives, the practice of using reporting functions of time trackers translates into facilitating managerial work: pulling out the time data and tapping in the information related to various aspects of team work  will be friction-free.
H.Hold meetups on time tracking software updates   🔊
Well, maybe there is no need to hold the meeting dedicated to discussing the recent updates from your time tracker vendor especially if the system of notifications works well but to mention it would be a beneficial addition to the agenda.
I. Inform of time tracking policies 🎯
We pay more attention to time when we lack control. To enhance your team's time management skills, it is crucial to work out the time tracking policies that everybody will find easy to stick to. It will assist in avoiding project resources overruns.  
J.  Join efforts to inspire great teamwork  👍
Minutes and hours of work time, in the long run, tell a big story of team's work over the project. Joining efforts not only in adjusting but in suggesting improvements pertaining to time tracking policies will help manage cross-team collaboration and prevent administrative overhead.  
K. Know your productivity peaks 🌟
Most time trackers record not only the time but activity level as well. The stored data can used to identify the personal productivity peaks of your team members. Knowing the time of the peak performance, you can allocate a time block, focus on your high priority project and achieve the desired results effortlessly.
L. Label kinds of activities 1️⃣2️⃣3️⃣
When you label the activity (most time trackers allow to create tags and components) you limit the time consumption on admin routine. This simple and easy tip works as a significant work facilitator.
M. Make time tracking a part of your work culture ⏱
It goes without saying that time tracking allows to instill a growth mindset within the team by creating accountability.
N. Notify of updates 🔔
In case the time tracking has updates on its functionality, it is important that your team is aware of the changes. This way, the team can sync the efforts and incorporate new time tracking opportunities into work effectively.
O. Organize the feedback 🥇🥈🥉
Time-related data can be more than helpful in supporting the mechanism of reciprocal feedback as the important element of team collaboration. Time tracking reports visualize each team member's progress and help managers see the successes and pitfalls of teamwork in retrospective.
P. Provide insights👓
We often underestimate the time we utilize on certain tasks. With time tracking, every team member gains insights into task and project detail, which means enhancing professional skills and, moreover, acquiring forecast skills for the upcoming projects.    
Q. Quantify team productivity 🔢
Being the universal unit of evaluating the project results, time belongs to the most important metrics of measuring productivity. Therefore, applying time trackers since the initial stages (planning, brainstorming, research) helps translate productivity into numbers and eliminate second-guessing when it comes to transparency of the team members' contribution.  
R. Replace multitasking with 'monotasking'  🚩
Working over one assigned task at hand will prevent pitfalls of team's productivity as it enables focused state and lets complete project without overrunning schedule.  
S. Set team goals 🏹
It unifies the team efforts. For quickening the process, think of fun incentives to get your team take the best out of time tracking system.
T. Take it as a habit that builds trust. 🤝
If your team is not used to time tracking, implement it in stages and be ready to provide additional guidance as taking a new habit requires adjustment. It might take more time than expected. But there is nothing more empowering than trustworthy relations: they are the foundation to turn team's ideas into successful projects.
The more integrations your time tracker can boast of, the better. In particular, integrations with Google, JIRA, Redmine, Asana, Trello, Quickbooks prove to facilitate the workflow and enable agile teams to achieve high performance metrics.
V. Verify the time reports 📌✅
In addition to creating the unbroken workflow, verification of time reports without delays helps you see the team performance and give recognition to high performers by sending positive feedback based on results.
W. Watch for team performance issues 👀
With time data reports at hand, it is easy to identify potential setbacks. Monitoring the performance by tracking and gathering work time information is one of the most effective ways of mismanagement prevention.  
X. X any time waste on routine work ❌
Applying the team time trackers of wide functionality means you are excluding the outdated approach to tracking time. Most time trackers allow to auto-fill the routine tasks,k which saves money, time and efforts.  
Y. Yield productivity for your team. 🚀
Include productivity and personal success into your team's goals to create the mindset setting your team to the path of achievement.  
Z. Zoom in details 🔎
Without exaggeration, time trackers contain million important facts in one dashboard ranging from billable hours and invoicing to apps that the team used most when performing the project. Knowing the navigation and capabilities of the specific time tracker, team members can retrieve any info and zoom into smallest detail with a click.
Concluding Thought
The biggest benefit to instituting time tracking is simple: it helps your team run time recording on autopilot and avoid doing it their second job.It also greatly benefits managers by letting them dovetail time tracking and performance metrics, remove excessive feedback loops, which can seriously slow down production.
You don't want to spend precious focused time trying to figure out the intricacies of work time calculations. With applying practices of time tracking as the part of work culture, every team member is winning.