10 Top Examples How to Create a Killer Elevator Pitch
Looking for inspiration for your elevator pitch? Check out these 10 top examples of killer elevator pitches to help you craft the perfect introduction and stand out from the crowd.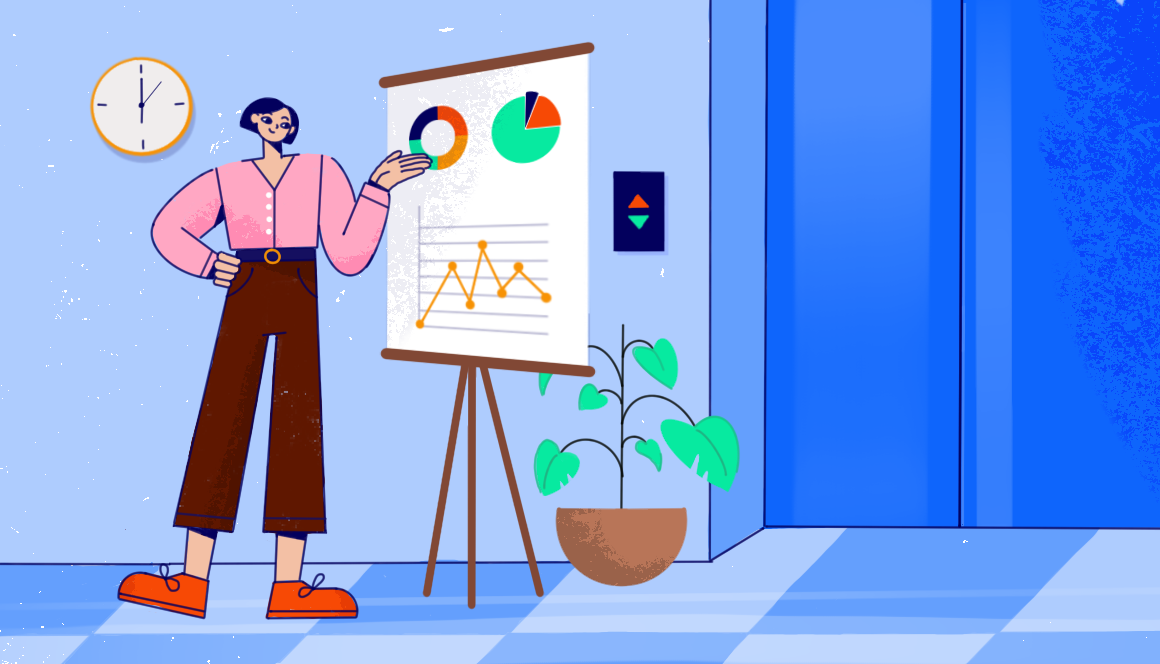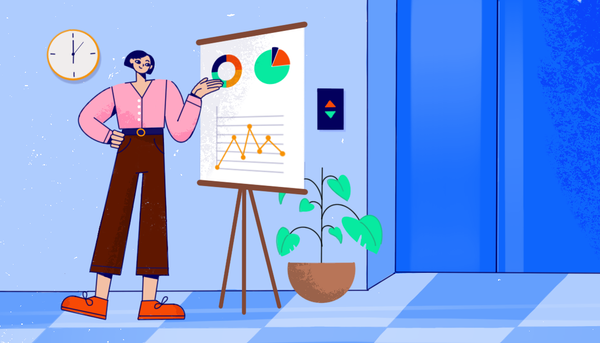 An elevator pitch is like a powerful magic wand🪄 that lets us grab someone's attention and hold onto their interest within seconds.
By studying real-life elevator pitch examples, we can master this art and turn every interaction into an opportunity.
From tech startups to nonprofit organizations, the successful pitches we list below have something to teach us all about the art of making a lasting impression.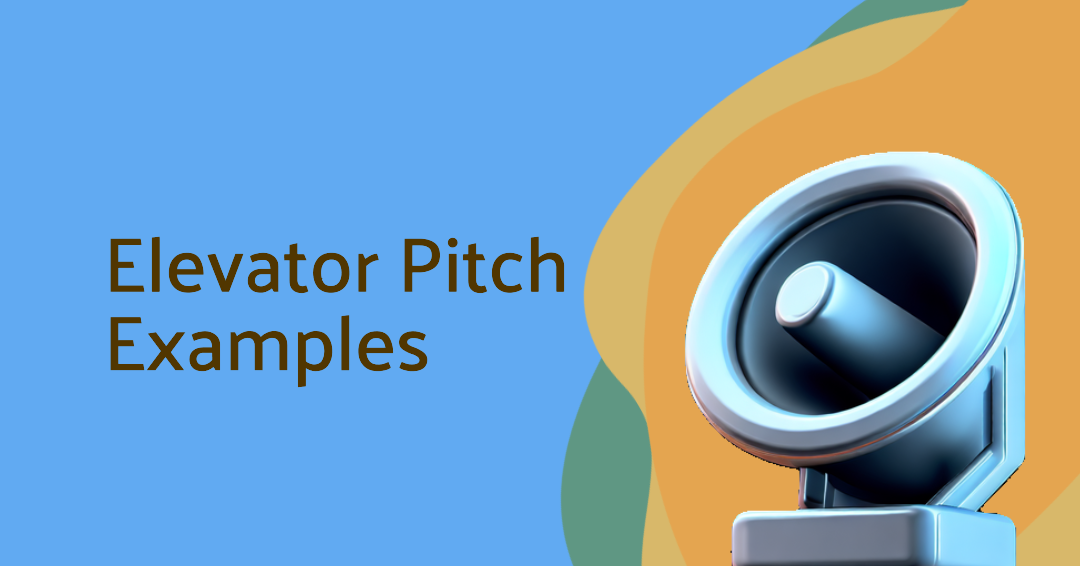 Crafting a Compelling Elevator Pitch: Common Pitfalls to Avoid
To write the perfect elevator pitch, it's crucial to first learn what to avoid.
Some common scenarios include:  
A generic introduction followed by talking about oneself for too long, without taking into consideration the listener's interests.
Example: "Hello, my name is Mike and I am the CEO of ABC Holding. I've had this position for over 15 years. It was a long journey, not an easy one but worth having." – The speaker may continue rattling off information about his background, qualifications, and previous achievements, which is irrelevant to the elevator pitch format.
Rambling and going off-topic during a speech, resulting in confusion and disinterest.
Example: "So what we do is provide cutting-edge artificial intelligence solutions. As you know AI made a huge breakthrough across lots of industries..." – Before getting to the meat of what the company does, the speaker might spend too much time discussing current market trends in the AI industry. By the end, they haven't actually explained anything concrete about their own products or offerings.
Focusing solely on self-promotion rather than offering value to the listener.
Example: "We're well-recognized experts as well as multiple award winners!" – Using an elevator pitch for creating your personal brand could be worth the effort but the credentials don't necessarily show why someone else should care or want to get involved.
Employing an unstructured approach to presenting ideas may lead to a lack of clarity and coherence in communication.
Example: "What we do essentially is help businesses grow through digital transformation." –  This creates a sense of vagueness, making it hard to understand the true nature of the enterprise.
The Essential Elements of an Elevator Pitch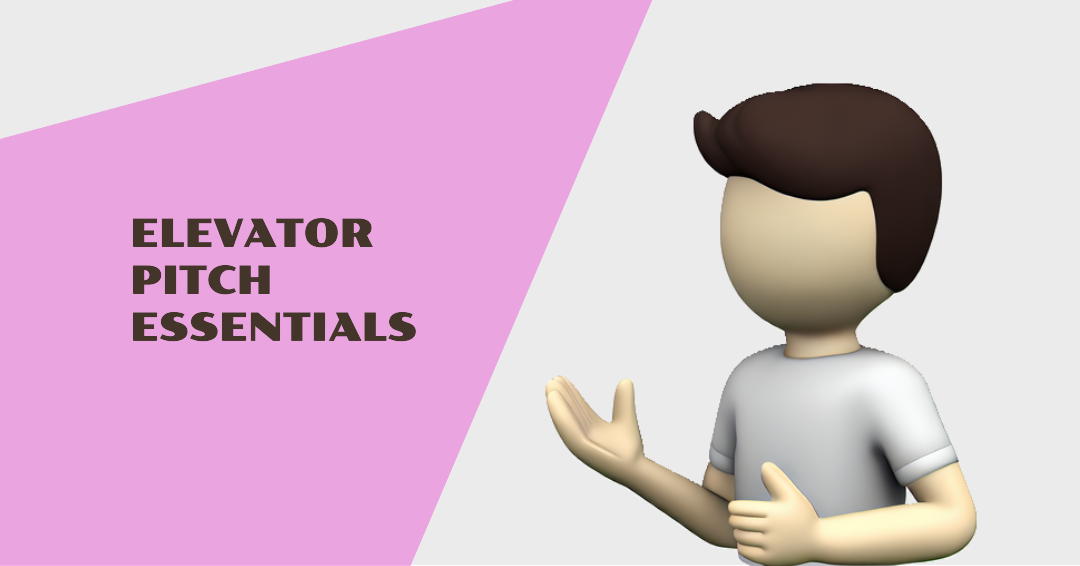 A good elevator pitch outlines:
your identity
your occupation
the significance they hold for others.
The main purpose of an elevator pitch is to present this information so that it is authentic, memorable, and brief. Here are some examples of short and relevant elevator pitches that fulfill the essential elements
Keeping it short and relevant
"Hi, I'm John, and I create custom website designs that help businesses increase their online presence and attract more customers."
"Hi, I'm Sarah Johnson. I run a small marketing firm that specializes in helping businesses develop their online presence. We offer website design services as well as social media management and content creation."
Identifying your target audience
"I am Dr. Mary Williams, a psychiatrist working at ABC mental health clinic. We provide a range of therapeutic interventions tailored towards the individual needs of each client, from group therapy sessions to medication management."
"Have you ever struggled to find a reliable contractor for your home renovation projects? Well, I'm here to change that."
Clearly defining the problem you solve
"My name is Tim and I work as a financial planner. My expertise lies in guiding young professionals to manage their debt and prepare for their financial future."
"Hello! My name is Alex Lee, and I am the co-founder of GreenTech Inc., a company focused on developing sustainable technologies such as solar panels and electric cars.
By investing in green energy sources, we aim to create a better future not only for ourselves but also for generations to come."
Showcasing your unique selling proposition
"My name is John Thompson, and I work for XYZ Corporation. We make high-quality home appliances, including refrigerators, dishwashers, and washing machines.
Our products are designed to last longer than our competitors', while still maintaining a great value."
"Hey there folks, it's Mike, your friendly neighborhood software geek who's spent the past ten years crafting sweet tech treasures for big shots like Google & Co."
Using powerful storytelling techniques
"Greetings, my name is Sarah, and I'm the founder of an NGO that aims to empower women and girls in developing countries through education and entrepreneurship training programs.."
"Hi there, I'm Tom, and I'm passionate about helping people lead healthier and happier lives through nutrition and fitness."
Aiming at networking with your elevator pitch
"Greetings! I am Jane Smith, CEO of WidgetCo. We specialize in providing customized widgets for different industries like manufacturing, construction, medical, etc. With over 20 years experience and ISO certification, our commitment lies in delivering top quality customer service along with innovative solutions."
"Hello, my name is Alice, and I have expertise in branding. My skills have aided numerous businesses in setting themselves apart in a competitive marketplace."
"Hi, I'm David, and I'd love to set up a time to chat further about how I can help your business grow and thrive online."
If you are not sure what format is most relevant, try elevator pitch templates.
Elevator Pitch Tips and Examples for Entrepreneurs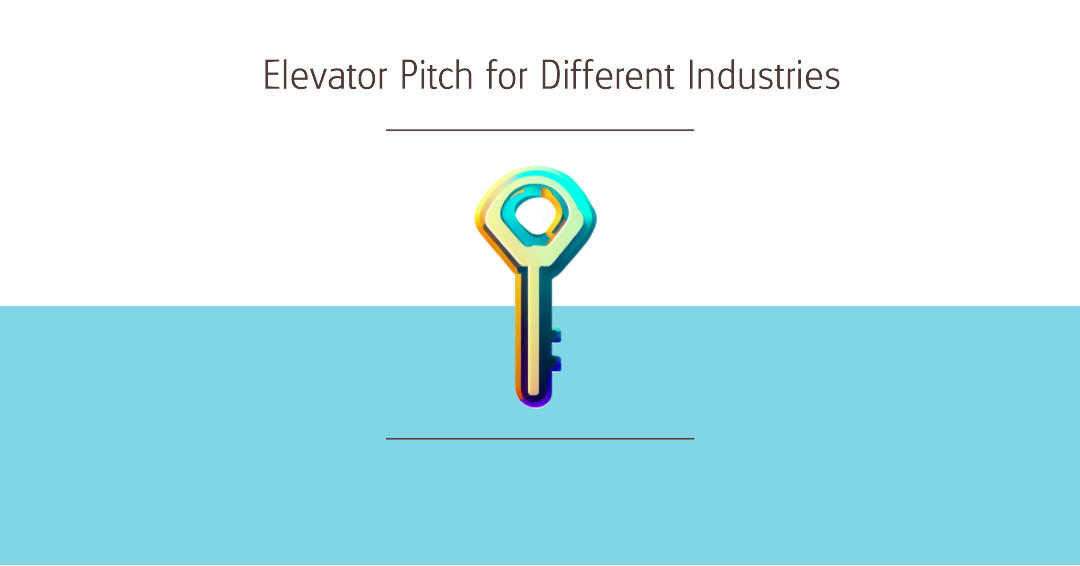 Cut to the chase.
Elevator Pitches Examples for Tech Industry💻
"Hi there! I am John, the Founder and CEO of Startup X. Our software uses AI to help businesses automate their customer service operations to meet the needs of modern businesses.
With this revolutionary software, we are able to cut response times in half and increase customer satisfaction by up to 80%. We have already secured pilot customers and are now looking to raise a seed round to accelerate our growth.
Get in touch with us today and be part of the future of customer service automation!"
Elevator Pitches Examples for Fitness Industry🚴‍♀️
"Hi, I'm Sarah, Head Personal Trainer at Fitness Y.
We specialize in providing customized training and nutrition plans for busy professionals who want to stay fit and healthy despite their busy schedules.
Our clients have seen amazing results in just a few weeks, and we've been featured in several fitness publications.
Can I send you some more information?"
Elevator Pitches Examples for Food Industry🍊
"Hello, I am Mike, the owner of Restaurant A. We offer innovative farm-to-table cuisine that is always inspired by the local region.  Our menu proudly displays the title of having received the renowned SuperChef Award and gracing pages in popular culinary publications for your palatable pleasure.
At Restaurant A, we are dedicated to delivering an exceptional dining experience through our culinary creations. We would be thrilled to have you come and dine with us to experience our award-winning menu firsthand. Come and savor the true essence of locally-inspired cuisine at Restaurant A."
Elevator Pitches Examples for Finance Industry🏦
"Hi, I'm Lisa, Financial Advisor at Investment Firm M. We're dedicated to helping high-net-worth individuals manage and grow their wealth through careful investment strategies and personalized advice.
Our team of experts has over 30 years of experience in the industry, and we've helped our clients achieve an average annual return of over 10%.
Can I schedule a call to discuss how we can help you reach your financial goals?"
Elevator Pitches Examples for Beauty Industry💄
"Hi, I'm Emily, Co-Founder of Makeup Brand N. We're creating inclusive beauty products for all skin tones and types.
Our goal is to inspire confidence and empower our customers while caring for the environment.
Our products are cruelty-free, vegan, and come in eco-friendly packaging. Ready to get gorgeous?"
Elevator Pitches Examples for Travel Industry🧳
"Hi, I'm Alex, Founder of Tour Operator O. We're the ultimate adventure travel company.
We specialize in creating unique, off-the-beaten-path experiences that you won't find anywhere else.
Whether you're into hiking, camping, or cultural immersion, we've got you covered. Are you prepared to embark on a journey of discovery with us?"
Elevator Pitches Examples for Real Estate Industry🏘️
"Hi, I'm Karen, Realtor at Agency A. We're the number one choice for home buyers and sellers in this area.
We know this market like the back of our hand and have a proven track record of helping our clients achieve their real estate dreams.
Our team is available to offer guidance throughout the entire process, whether you're interested in purchasing, selling, or investing."
Elevator Pitches Examples for Education Industry🎓
"Hi, I'm Tom, Co-Founder of Education Platform P. We're revolutionizing the way people learn.
Our platform offers interactive, engaging online courses in a wide range of subjects, from coding to business to psychology.
With us, you can learn at your own pace and connect with a community of like-minded learners. Join us and let's grow together!"
Elevator Pitches Examples for Legal Industry👩🏾‍⚖️
"Hi, I'm Jessica, Partner at Law Firm L. We're a full-service law firm with a focus on delivering compassionate, high-quality legal services to our clients.
From personal injury to family law, we have experts in every area. We take the time to listen to your needs and help you navigate the legal system. Let us be your guide."
Elevator Pitches Examples for Non-Profit Industry🎁
"Hi, I'm Mark, Founder of Charity C. Our goal is to have a positive impact on the world.
Our organization supports children in underprivileged communities by providing education, healthcare, and other basic needs.
Join our community and play a pivotal role in making a meaningful difference."
Elevator Pitches Examples for Job Seekers 🔍
"With a decade of experience leading tech projects, I have a proven ability to deliver results that exceed expectations. My next challenge? Finding a dynamic environment where I can apply my skills and drive success."
"A CPA with a passion for driving profitability, I've consistently improved financial performance by up to 15% for clients. Now, I seek a new opportunity to bring value and make a measurable difference."
Parting Thought
To wrap up, the real-life examples of elevator pitches shared in this blog post can provide readers with valuable insights and ideas for crafting their own compelling pitches that avoid common mistakes and follow essential elements.
By practicing and refining their pitches, you can improve the ability to capture the attention and interest of potential customers, partners, or investors, whether in an elevator or any other setting and turn every interaction into a business opportunity.
You can use TMetric time tracker as part of your process for creating elevator pitches, which allows you to0 monitor your progress and ensure that you are staying within any deadlines set for completing them.